Daily News
The Battle for Payment Processing Dominance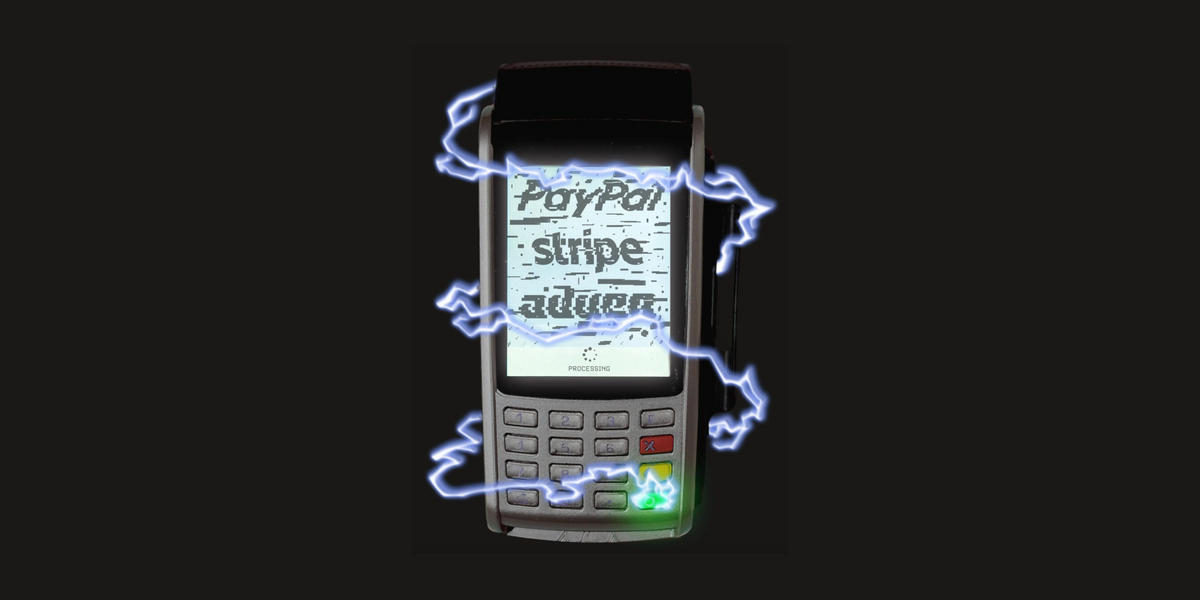 Last year, in a bid to counter competitors like Dutch firm Adyen, PayPal cut prices in its payment services sector. This move seems effective, but its implications remain in question.
In the realm of payment processing, margins are slim. In 2022, PayPal's net revenue was $27.5 billion, representing 2% of its total processed volume. Competitor figures are also compelling: Adyen's revenues were $1.4 billion from $815 billion in volume, while Stripe's were $3.2 billion from $817 billion.
After Adyen's disappointing H1 earnings release, PitchBook compared the company's multiples to Stripe's valuation. Some investors expect Stripe will be negatively affected by the competitive pressures that are squeezing Adyen in North America.
Stripe recently raised $6.9 billion of capital at a $43.1 billion pre-money valuation. The capital is earmarked to cover Stripe employees' tax liability from stock-based compensation.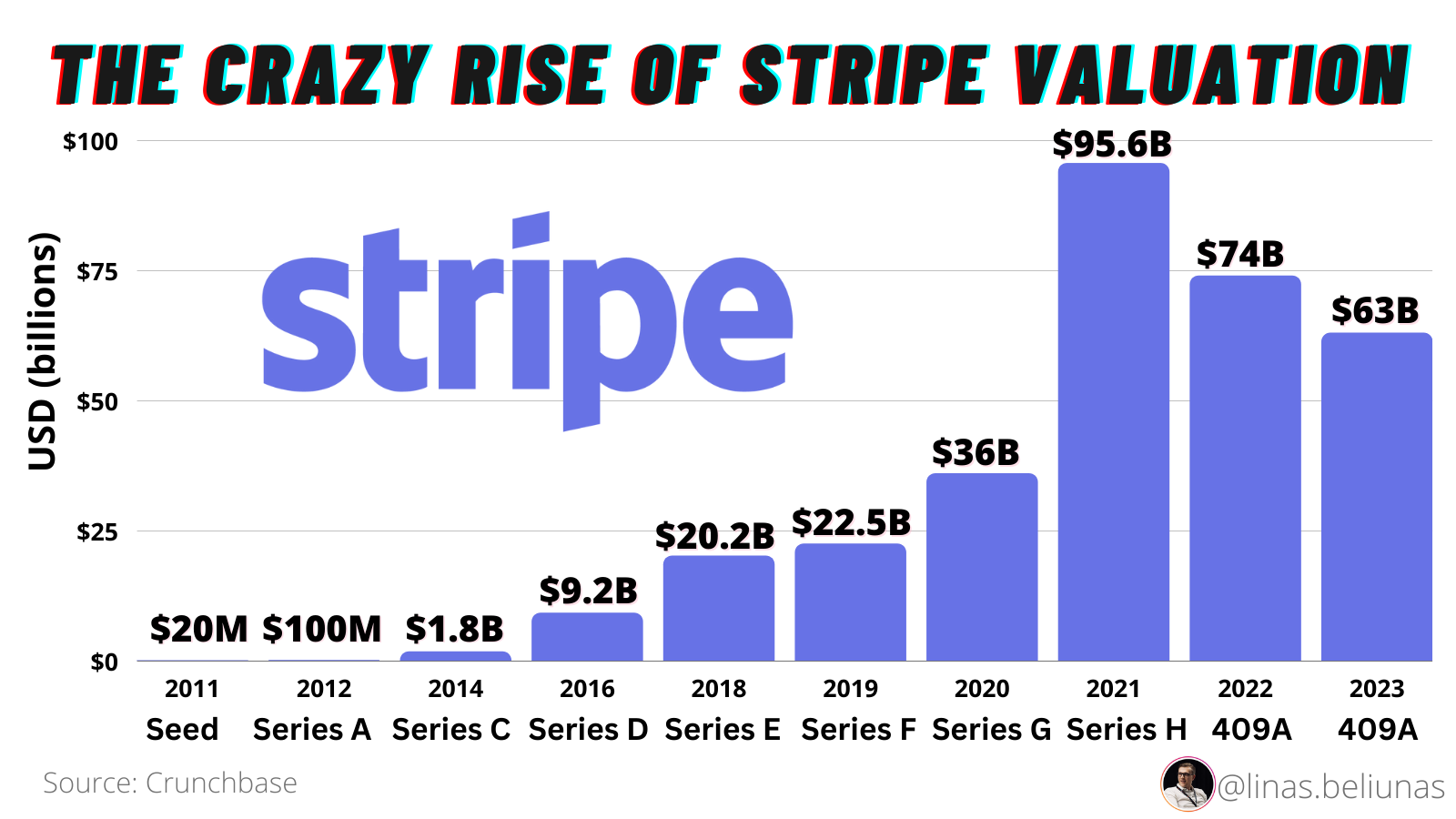 Competition is heating up, especially with Adyen seeking more of the North American market. This European company had a recent setback, reporting a drop in earnings and slower revenue growth, attributing this partly to price-sensitive customers.
PayPal's pricing strategy poses risks. If competitors also slash prices, it could result in thinner profit margins. Moreover, there's no guarantee that customers will purchase additional PayPal services.
Furthermore, PayPal faces challenges with its branded one-click checkout. Competitors like Apple Pay are growing rapidly, with its user base increasing from 507 million in 2020 to over 700 million in 2022. In light of this, PayPal integrated Apple Pay into its checkout service catering to small-to-medium businesses.
PayPal is also grappling with legal issues. A recent lawsuit alleges that the company uses anticompetitive practices, discouraging merchants from guiding customers towards cheaper checkout options. This mirrors a 2010 antitrust case against Visa and Mastercard.
Speaking of which: Mastercard's CFO, Sachin Mehra, recently provided both positive feedback and concerns regarding India's Universal Payment Interface (UPI) at a UBS conference.
UPI, India's primary mobile payment system, facilitates over 10 billion monthly transactions, mainly due to its low cost to merchants. While Mastercard and Visa typically charge merchants a transaction fee, UPI mostly doesn't. This has raised questions about its long-term financial sustainability, with some fintech leaders suggesting that fees should be introduced for UPI-using merchants.
The broader shift from cash to digital payments in India has been beneficial for many stakeholders, including the government, which saves on currency printing costs and boosts tax collection efficiency. However, global entities like Mastercard face challenges, especially with the rise of local competitor RuPay, which is integrated with UPI and offers zero transaction fees.
Now believe it or not, there is other FinTech industry news outside of payments😉 Enjoy the rest of the news listed below👇
Cheers,
---

---
INSIGHTS
FCA fines and bans former Barclays CEO James Staley. The FCA fined Mr. Staley £1.8 million and banned him from senior roles for approving a letter sent by Barclays to the FCA, containing two misleading statements about the nature of his relationship with Jeffrey Epstein.
Berkshire Hathaway sees 93% gain from Nubank investment in 2023. This surge has made it the top performer in Berkshire's approximately $350 billion portfolio this year, outshining key holdings like Amazon and Apple.
🇦🇺Promising growth for Australia's Fintech industry. Australia's fintech sector currently ranks highly on a global level placing in 6th place world-wide. Within the APAC Region, Australia's fintech sector is ranked 2nd. Read more
---
FINTECH NEWS
🇦🇷Belo launches dollar account to receive international transfers. Belo users can now receive transfers from the United States via ACH and Wire, credited in USDC Coin, a stablecoin tied to the dollar.
Wise shares up as profit guidance hiked. Wise reports 51% YoY income growth, reaching 7.2 million active customers, and benefits from a 3.8% yield on £12.3 billion in customer account balances due to rising interest rates.
🇬🇧Viva.com Group obtains UK E-Money Institution authorisation from FCA. This licensing milestone marks a significant step forward in Viva.com's strategic expansion efforts in the UK, complementing its extensive presence in 24 European markets.
🇬🇧HyperJar supports Tillo in issuance of cashback gift cards. This collaboration allows HyperJar to offer Cashback Gift Cards, enabling customers to earn instant cashback of up to 15% from over 50 top brands.
🇬🇧Zilch unveils new credit scoring platform. The introduction of Zilch Up provides all the benefits of Zilch's zero-interest, ad-subsidised borrowing with the ability to improve credit score.
🇮🇳Groww surpasses Zerodha to become the brokerage with highest numbers of active users. Both firms have been at the forefront of a transformative wave in the Indian brokerage industry, with Zerodha being a trailblazer and Groww emerging as its strong rival.
🇺🇸Papaya Global redefines the way organizations manage global workforce payments through its innovative direct deposit Workforce Wallet, the first solution designed specifically for workforce payments. Read more
🇬🇧Migration fintech Vesti launches in the United Kingdom after successfully expanding to Ghana and Zambia last quarter, which marks a significant milestone in just 18 months. The firm aims to revolutionize global mobility with its cutting-edge operating system.
---
PAYMENTS NEWS
🇦🇺Australia unveils draft law to regulate digital payment providers. The proposed rules would enable the Reserve Bank of Australia (RBA) to monitor digital wallet payments in the same way as credit card networks and other transactions.
🇯🇵Japan's interbank payments network goes down, hitting 1.4 million money transfers. Zengin.Net said that a back up system was put into production to deal with the bulk of the backlog. The Zengin platform at its peak processes 6.5 million transactions worth $81 billion every day.
🇬🇧NatWest enrolls debit cards in Mastercard's Click to Pay becoming the first UK bank to enable the system for all of its customers. Users need only to open up their profile and tap on the Click to Pay icon at participating retailers to pre-populate order forms and confirm their purchase.
🇺🇸US Faster Payments Council publishes operational guidelines for instant payments. Guideline.01 offers high-level insights to assist financial institutions in adopting instant payment methods. Sponsored by Form3, it serves as a resource to plan the journey toward faster payments adoption.
Payroc and Ingenico come together to launch Axium terminal line. This partnership brings together Ingenico's cutting-edge technology and Payroc's powerful processing platform to deliver a faster and more convenient experience to their partners and their merchants.
🇺🇸Discover releases new Tokenization platform to give companies a scalable and flexible token solution they can offer to their downstream customers and merchants. The platform enables companies to integrate stored payment tokens into their payment process.
---
OPEN BANKING NEWS
🇺🇸Fiserv and Plaid forge data sharing pact. The agreement aims to enable secure and reliable data sharing through application programming interfaces (APIs), addressing growing consumer demand to access their financial information.
🇧🇷Mercado Pago has surpassed 2.5 million data-sharing agreements on Open Finance, the financial information sharing system regulated by the Central Bank. Each Open Finance consent is valid for a maximum of 12 months and needs to be renewed by the customer after it expires.
---
DIGITAL BANKING NEWS
🇳🇬Chipper introduces USD account: open instantly, get paid in dollars directly. The company is launching the Chipper USD account first in Nigeria to help creators, freelancers and remote workers receive dollars directly into their own account.
🇲🇽Neobank Ualá has introduced two significant enhancements for its users in Mexico. The first one is a 5% refund on purchases made with debit or credit cards, payments for services, and airtime recharges. The second is an increase in the yield of their customers' savings, going from a rate of 9% to a 12%.
🇺🇸Biz2X announces partnership with Republic Bank of Arizona. This collaboration aims to streamline RBAZ's lending decision-making process, offering expanded lending options and 24/7 accessibility to capital for local businesses.
---
BLOCKCHAIN/CRYPTO NEWS
🇦🇺Mastercard demonstrates interoperable CBDC for Web3 commerce in RBA pilot. Mastercard demonstrated in a live environment how the solution could enable the holder of a pilot CBDC to purchase a NFT listed on the Ethereum public blockchain.
---
DONEDEAL FUNDING NEWS
Irish fintech Alt21 closes €21m funding round. The fundraising will support ALT21's continued growth and expansion plans, enabling it to collaborate with global strategic partners. Read more
🇧🇷Yooga raised its first institutional funding of $2.3 million in seed capital with aspirations for its restaurant operating system to become the 'Toast of Latin America.' The vision is to help customers bring all of those processes under one platform.
🇮🇩Indonesian embedded fintech Luna raises fresh funds. LUNA plans to utilize the funds to hire talent, expand to new Indonesian cities, and enhance platform development, aiming to be the all-in-one SaaS solution for retail merchants.
🇪🇪Estonian fintech startup Cino has raised over €1.4 million in a funding round. The startup is making awkward IOUs a thing of the past and says that its product is popular amongst couples and Gen Zers.
Account Labs raises $7.7 Million series pre-A funding round. The new funding will go toward launching the startup's new self-custodial wallet for consumers called UniPass (the namesake startup before the merger focused on B2B solutions).
---
M&A
🇧🇷Fiserv buys Brazil's Skytef. Through the acquisition Fiserv strengthens its distribution network in the country, adding relationships with more than 600 ISV partners and approximately 27,000 merchants.
---
Want your message in front of 100.000+ fintech fanatics, founders, investors, and operators?
Shoot me a message on LinkedIn or send me an e-mail.