Daily News
PayPal Entangled in Anticompetitive Practices Lawsuit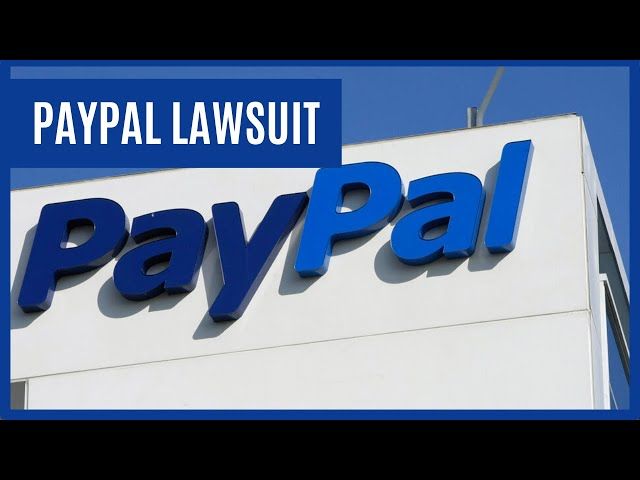 Happy Monday!
PayPal faces a class-action lawsuit led by law firm Hagens Berman, accusing it of anti-competitive practices through its anti-steering rules against more economical payment platforms, such as Stripe and Shopify.
The suit alleges that PayPal's merchant agreements, which inhibit merchants from offering cheaper payment alternatives or revealing cost-effectiveness of other methods, force consumers to endure higher charges, obscuring cheaper pricing options.
Denounced as "illegally anticompetitive," the lawsuit connects PayPal's high 2022 revenue of over $27 billion to these practices.
Despite handling transactions for over 400 million consumers and numerous e-commerce platforms, PayPal maintains its customer-first commitment amidst the ongoing legal scrutiny. To be continued...
This one is for the Regtech fanatics: In the past 18 months, banks have grappled with an unpredictable market and escalating regulations. As financial crises and fraudulent activities continue to surge, businesses must prioritize KYC and AML technology adoption to address these challenges proactively.
Together with EPAM Systems, my friends from Fourthline have created an eBook to help you be at the forefront of this evolving landscape and secure a market leader position in the financial industry.
Check out the ebook, and sign up for the great weekly RegTech newsletter I write together with Fourthline every week.
Have a great start to the week!
Cheers,
---

---
ARTICLE OF THE DAY
Digital Wallets 🆚 Embedded Finance. Here is a closer examination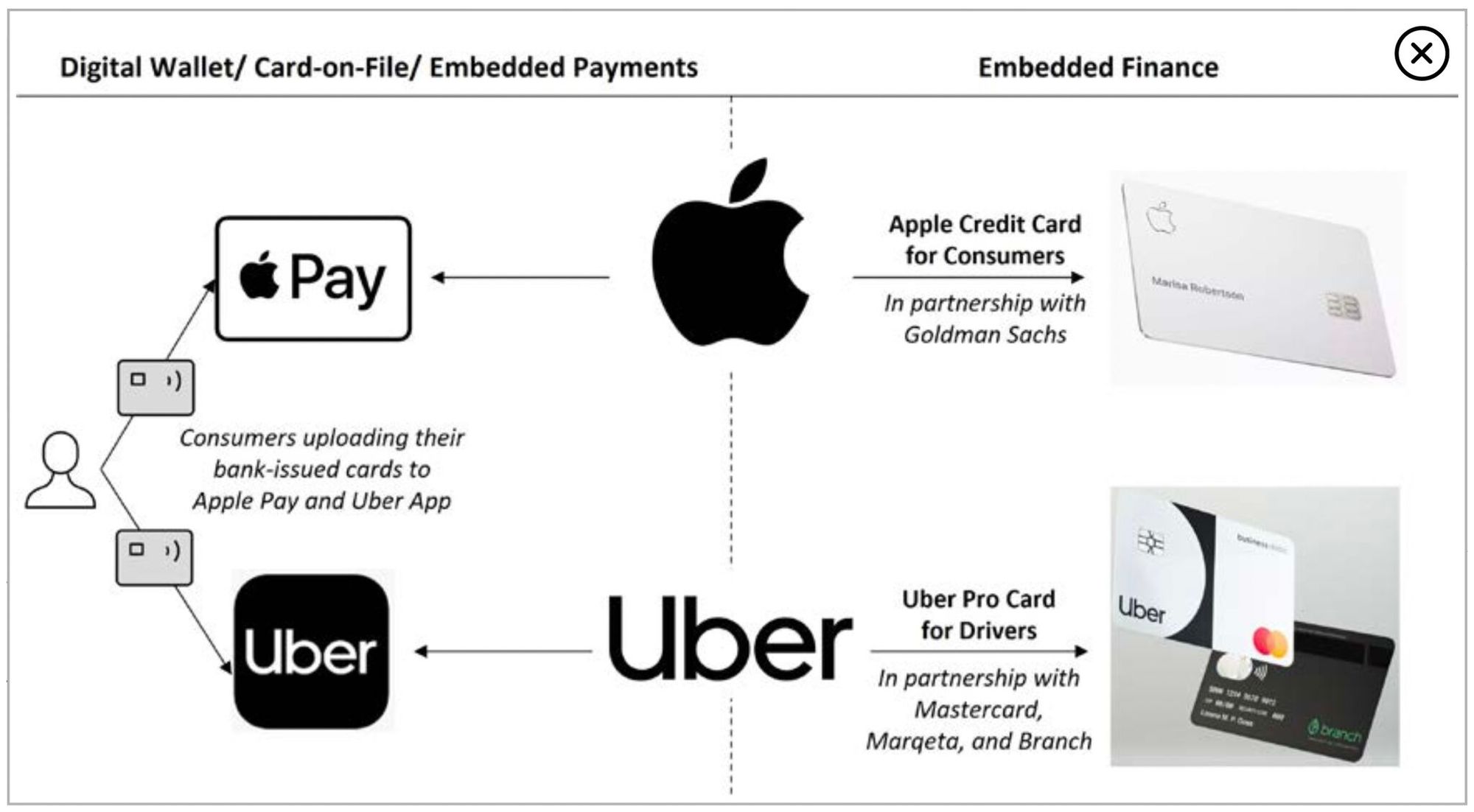 ---
FEATURED NEWS
🇳🇱Fourthline welcomes Aline Villaschi as Chief People Officer. Ali brings a wealth of experience and a passion for the company's mission to combat financial crime, making her the perfect fit for its dynamic team. Read more
---
INSIGHTS
There is a lot going on behind the scenes of a 💳 card payment transaction. The first step in the credit card lifecycle is authorization. Learn more by clicking here
---
FINTECH NEWS
TransUnion helps Tymit improve its fraud prevention. As a result of the partnership with TransUnion, Tymit has seen an almost five-fold reduction in false positive rates and been able to identify incremental fraud cases that could have been missed with Tymit's existing controls.
🇬🇧OakNorth CEO: unprofitable fintechs are hogging scarce talent. "Investors invest because they want a return on their capital, ultimately," Rishi Khosla says. We haven't seen a market allowing them to do so "for the last several years in the UK."
🇩🇪Raisin Bank enters custody business and chooses Upvest as its new investment infrastructure provider. This cooperation enables Raisin Bank to also offer the full range of investment services and build a new business unit for investment services complementing its existing account and payment as a service offering.
🇳🇬OPay denies opening accounts for customers without their consent. The fintech began its inquiry after customers on social media said their phone numbers were linked to OPay accounts that they didn't open.
🇺🇸Nibble Health launches "Simple Bill," medical bill intelligence for employees. This launch provides another type of safety net to Nibble users: medical bill transparency. Within the Nibble App, employees can now upload an itemized medical bill and submit it for instant analysis.
🇬🇭How the $80M+ invested in Ghanaian fintech Dash went down the drain as the company shuts down. Backed by NY-based Insight Partners, Dash's CEO was earning an annualized pay of $600,000 for a business that was still struggling to prove itself in a market dominated by telecom companies. Read more
---
PAYMENTS NEWS
🇺🇸Galileo expands BNPL coverage with Mastercard partnership. This will enable banks and fintechs working with Galileo to seamlessly and securely offer installment financing options to small businesses via Mastercard Installments, providing them with more flexibility to make larger purchases and manage their cash flow.
🇺🇸American Express to pilot biometrics at the online checkout. A select number of US customers will be eligible for the pilot programme after completing a security validation during the SafeKey checkout process. These features will be rolled out to all US cardholders in early 2024.
---
OPEN BANKING NEWS
🇨🇱Chilean fintech Khipu and BancoEstado have entered a pivotal agreement in the realm of open banking, marking a milestone in the financial industry and signaling harmonization between technology companies and financial institutions in Chile.
🇺🇸Fidelity has blocked access to Plaid. In recent news, Fidelity has made headlines by cutting off access to Plaid, the California-based FinTech giant that has been powering FinTech products for the past decade. Learn more
Slovakian PSP TrustPay chooses ibanXS as its Open Banking platform. In early 2023, TrustPay received its Payment Initiation Service Provider (PISP) licence and following that, they selected a partner with a large reach of connected banks to widen their own reach.
---
REGTECH NEWS
🇦🇪UAE: Payment platform fined over Dh1.7 million for violating anti-money laundering laws. Money service provider Pyypl Ltd was fined for not adhering to anti-money laundering (AML) requirements. Read more

Subscribe now
---
DIGITAL BANKING NEWS
Wise gives businesses more control over managing expenses. The Groups feature enables businesses to take charge of their finances by allowing them to segregate funds and assign set balances for card spending on specific projects, teams or business needs, all from within the Wise Business account.
Acorns launches first post-acquisition product. The fintech bought the neobank GoHenry this spring. Now, GoHenry is part of its Premium Tier, launched this week to provide money management tools for the whole family.
🇬🇧Metro Bank eyes £3 billion mortgage assets sale. The measures would form part of a wider capital raising plan, which Sky News reported would include a £100 million equity raise and a refinancing of £350 million worth of debt which is due roughly this time next year.
🇦🇪Emirates NBD launches digital wealth platform. The launch is a part of the bank's 60th anniversary celebrations, allowing customers on their mobile app, ENBD X, to buy, sell, and invest with zero commissions until the end of December 2023.
🇦🇺NAB implements cash management tech from Trovata. The platform, NAB Liquidity+, will enable corporate customers to access real-time banking data, enhancing cash flow visibility for working capital initiatives.
🇺🇸Modern Treasury joins J.P. Morgan's Payments Partner Network. With Modern Treasury and J.P. Morgan, innovative companies can unlock revenue streams, modernize payment operations, and mitigate risk. Read more
🇩🇪Berlin's Digital Bank N26 Introduces Initiative to Highlight Client-Centric Approach to Banking. The bank has launched its new campaign, 'This is how I bank,' which highlights its innovative and customer-centric approach "to banking gives everyone the confidence and freedom to bank where, when, and exactly how they want to."
---
BLOCKCHAIN/CRYPTO NEWS
🇬🇧Wirex Launches 'W-Pay' : Zero-knowledge crypto debit card. In the crypto space, ZK-proof-based scalability solutions have gained immense popularity due to their ability to allow one party to prove the truth of a claim to another party without revealing the claim's details.
🇺🇸FTX employees found Alameda's secret backdoor months before collapse. Months before the collapse of FTX, some of its U.S.-based employees discovered the so-called backdoor that Alameda Research allegedly used to withdraw billions of dollars of customer funds from the cryptocurrency exchange, people familiar with the matter said.
---
DONEDEAL FUNDING NEWS
🇨🇴Cobre gets US$13M to help Colombia's CFO automate corporate payments. The startup developed a corporate treasury platform to provide CFOs with more visibility and control over their company's financial transactions. Specifically, it centralizes, digitizes, and automates their payment processes.
🇨🇱Chilean fintech Galgo closes a round of $40.8 million to continue advancing its expansion plans throughout the region. Galgo recently acquired Colombian fintech Crediorbe, highlighting its strategic growth initiatives in 2023.
🇭🇰Hong Kong based Web3 and blockchain fintech fund launches with USD100m in first close. CMCC Global announced the launch of a new venture fund that will empower entrepreneurs to build companies in the space. Read more
M&A
IeDigital buys Connect FSS for an undisclosed fee. By acquiring digital banking SaaS outfit Connect FSS, the firm strengthens its international reach, particularly in the US credit union market.
MOVERS & SHAKERS
🇬🇧Allica Bank appoints Emma Lindsay as BDM for asset finance in Scotland and the surrounding regions. Emma has over a decade of experience in asset finance and is well-placed to lead the development of new and current broker relationships in the region, providing expertise and human support to brokers and their clients.
---
Want your message in front of 100.000+ fintech fanatics, founders, investors, and operators?
Shoot me a message on LinkedIn or send me an e-mail.