Daily News
Trading in Adyen shares briefly halted after 25% price loss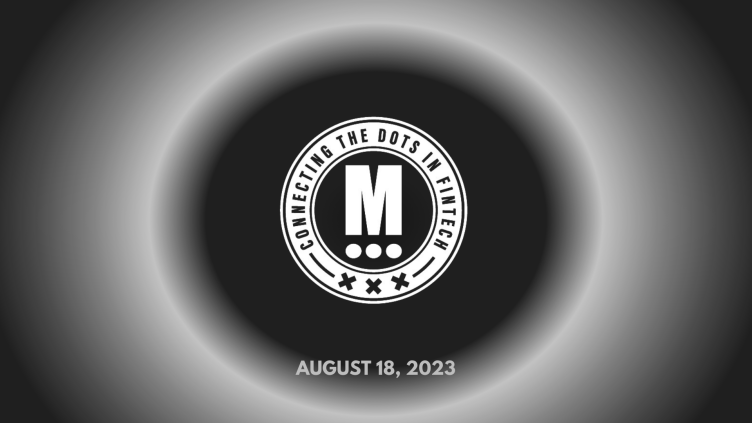 Happy Friday FinTech Fanatic,
After Nubank released it's financial results earlier this week, Amsterdam-based FinTech unicorn Adyen published its shareholder letter and financial statements for H1 2023 on Thursday.
Although Adyen reported revenue of 739.1 million euros ($804.3 million) in the first half of the year, up 21% from 2022, the results came in lower than analysts had estimated.
Adyen's worse-than-expected sales caused a share price loss of 25 percent, after which trading in Adyen shares was briefly halted on the Amsterdam stock exchange on Thursday, according to ANP.
The share price loss of 25 percent is the largest ever daily loss for the payment company, which has been listed on the Amsterdam stock exchange since 2018. After the short trading break, the loss continued to mount to nearly 27%.
Adyen is one of the biggest FinTech firms in Europe, with a market capitalization of 35.4 billion euros. Although the slowest sales growth on record Adyen still prepares for its next growth phase, given the fact they continue to hire extensively, contrasting with large tech groups like Amazon, Google, and Facebook, which have announced mass layoffs.
Nubank announced two major updates
As said, Yesterday we shed light at the release of Nubank's impressive financial results over Q2-2023. Now, the Brazilian unicorn announced two major updates.
First, they launched Nubank Lar Seguro, a home insurance offering, in partnership with Chubb, the world's largest publicly traded property and casualty insurer.
The second update is a temporary virtual credit card that expires in 24 hours, aimed to give online shoppers an extra layer of protection against potential fraud.
Obviously, the temporary card is not recommended for recurring purchases as the card expires in 24 hours and automatically deleted afterwards, and new purchases will be denied after that.
Thanks for reading this far and onwards to the other FinTech news!
---
NEWS HIGHLIGHT
Saudi Arabian fintech platform, HALA, strengthens both its leadership and its growth potential with the appointment of company co-founder and CEO, Esam Alnahdi, as chairman. For HALA's board of directors, the unanimous decision was a natural extension of the company's vision.
Bulgarian citizen Orlin Roussev, recently arrested in the UK for espionage, has been confirmed as the owner of a signal interception company that provided surveillance equipment to former Wirecard top manager Jan Marsalek, who fled to Russia after an embezzlement scandal surrounding the payment system and was later revealed as an informant for Russian and Austrian intelligence services.
---
Digital Wallets Market Statistics 2023-2028. The latest report by Juniper Research predicts that digital wallets will be used to transact over $16 trillion in payments by 2028; compared to just $9 trillion in 2023. Download report here
Payments experience playbook: what matters to your customers. This report features research from over 4,000 customers and provides key insights into their essential expectations. Click here  to download the full report.
---
INSIGHTS
Why APAC fintech funding has plummeted this year. According to a recent KPMG report, fintech funding in the region fell to just US$5.1 billion in the first half of the year, a dramatic decrease from the record-breaking US$45 billion raised during the same period a year earlier.
Coinbase and Binance crank up lobbying push as Congress prepares to debate crypto bills. The two giant exchanges increased lobbying spending significantly in 2023, with Binance spending almost as much as 2022's total, and Coinbase aiming to influence the pivotal direction of the crypto industry's future. Click here to access the full article.
Check out the Key Dutch FinTech investment stats in H1 2023. In the first half of 2023, Dutch FinTech deal activity amounted to 35 transactions, reflecting a significant 46% decrease compared to the same period in 2022. Link here
---
FINTECH NEWS
Amazon expands BNPL offering. E-commerce giant said it is expanding its buy now, pay later offering beyond its website and app, by making it available through the Amazon Pay tool on other retailers' sites.
Visa faces U.S. DOJ scrutiny for how it prices 'token' technology. Enforcement officials have begun probing the payment giant's policies for charging retailers more if they don't use Visa's proprietary "tokenization" technology, according to people familiar with the matter.
Colombian FinTech DRUO expands to Mexico. This expansion is crucial to continue transforming the payments ecosystem, said DRUO CEO. The company plans to reach $30M in revenue in its first six months of operations in Mexico. Read more
OnePay announced the official launch of a new payment solution integrated directly through WhatsApp. The integration allows OnePay to offer a simple and secure way to make payments, removing the need for exchanging sensitive information.
Klarna outsources customer services staff, cutting 250 employees. Customer support staff in Germany and Sweden have been offered a transfer job at the global call centre Foundever. The news represents the third time that Klarna has slimmed its payroll in the last 15 months.
---
DIGITAL BANKING NEWS
Small-business-banking startup Bluevine is aiming to file for an IPO in the next 18 to 24 months, CEO Eyal Lifshitz told Axios exclusively. Read more
The central banks of Singapore and Indonesia are planning to introduce the use of QR codes for cross-border payments between the two countries. Both banks have stated they intend to introduce the technology into their payment systems before the end of the year.
ANZ plans to hire 700 staff for its new tech hub in Brisbane over the next five years. This will be accompanied with training for staff on cloud technologies in partnership with Google and work with Queensland universities to drive research and training in technology.
Zeller adds over 100 new point-of-sale integrations to streamline checkouts at small businesses expanding its list of integrated POS platforms to include over 600 providers. Whether a merchant is using a cloud-based or on-premise POS system, they can now easily pair with Zeller Terminal in just a few clicks.
Interbank ends its alliance with Rappi. The bank announced to its customers the discontinuation of Rappibank credit card services, effective September 23rd. This decision marks the conclusion of the collaboration that began in 2021.
Neobank Zolve offers immigrant customers mobile plans. The company claims it is the world's first fintech to introduce its own mobile virtual operating network, helping it boost customer engagement and loyalty while generating recurring revenue.
---
BLOCKCHAIN
Asia promotes crypto clarity amid regulatory uncertainty in the U.S. Asia is promoting crypto clarity amid regulatory uncertainty in the U.S., and this could make the region more attractive to investors, according to industry observers.
Fireblocks launches support for Coinbase's Base and dAapp ecosystem. The integration demonstrates the company's ongoing commitment to providing its users with immediate access to the latest blockchains, Base dApps (via WalletConnect v2), and adds to the 50+ protocols that it already supports.
---
PARTNERSHIPS
ChargeAfter has partnered with Wells Fargo to expand its embedded lender network. The partnership reflects a wider industry shift, where more financial solutions are being introduced and integrated to improve customer convenience.
---
M&As
Param acquires Twisto: A new era for Turkish fintech in Europe. Param aims to further expand across Europe and drive Twisto towards profitability, with an initial focus on the UK, German, Dutch, Czech, and Polish markets.
---
Avista raises $12M credit facility. The firm aims to bring financial inclusion to unserved population segments by offering payroll-deductible loans to pensioners, teachers, and members of the military forces.
Atome expands debt facility with HSBC Singapore to include Philippines. Through this agreement, HSBC provides flexible, scaleable and pan-regional financing solution to support Atome Financial's business expansion. Read more
Splitit to delist after securing a $50m investment that comprises two $25 million tranches, the first of which will invested immediately upon shareholder approval of Splitit voluntarily delisting from ASX and redomiciling from Israel to the Cayman Islands.
Ex-Habito CEO raises £2.5m for new savings app targeting cash-strapped millennials. Fintech Communion is a new savings app that targets disgruntled 25- to 35-year-olds who are likely renting with no hope of saving for a house. Read more
ZetaChain has closed a $27 million equity funding round from a range of top participants. ZetaChain's mission is to establish a new standard for blockchain interoperability and enable users to manage all of their assets and data from a single platform.
UK launches £1 billion fintech fund to compete with Silicon Valley. The fund, which is being advised by U.K. investment bank Peel Hunt, looks to support companies at the growth stage of their funding cycle, as they seek Series C rounds and above.
---
MOVERS & SHAKERS
Wisr announces change of Chief Executive Officer and appointment of Chief Operating Officer. Wisr has appointed Andrew Goodwin, current CFO, as the new CEO, effective immediately. Additionally, Joanne Edwards, current Chief Risk and Data Officer, will take on the role of COO.
Adriana Henríquez Machado has been appointed as the new Country Manager for Kushki. She aims to reinforce Kushki's operations in Colombia and expand its customer base in the corporate sector, specifically targeting industries like gambling, education, insurance, finance, crypto, and retail.
Zelle parent hires new CEO. Early Warning Services appointed Cameron Fowler as its next chief executive officer. The appointment could provide insights about the company's next strategic move, including a potential IPO.
Stake appoints Jon Howie as Chief Commercial Officer to drive new wealth creation opportunities for ambitious investors. Howie will promote strategic innovation across all teams at Stake, while ensuring sustainable long term business growth.
---
Want your message in front of 100.000+ fintech fanatics, founders, investors, and operators?