Daily News
Navigating the Nuances of India's 🇮🇳 FinTech Future, And the Start of the FTX Court Battle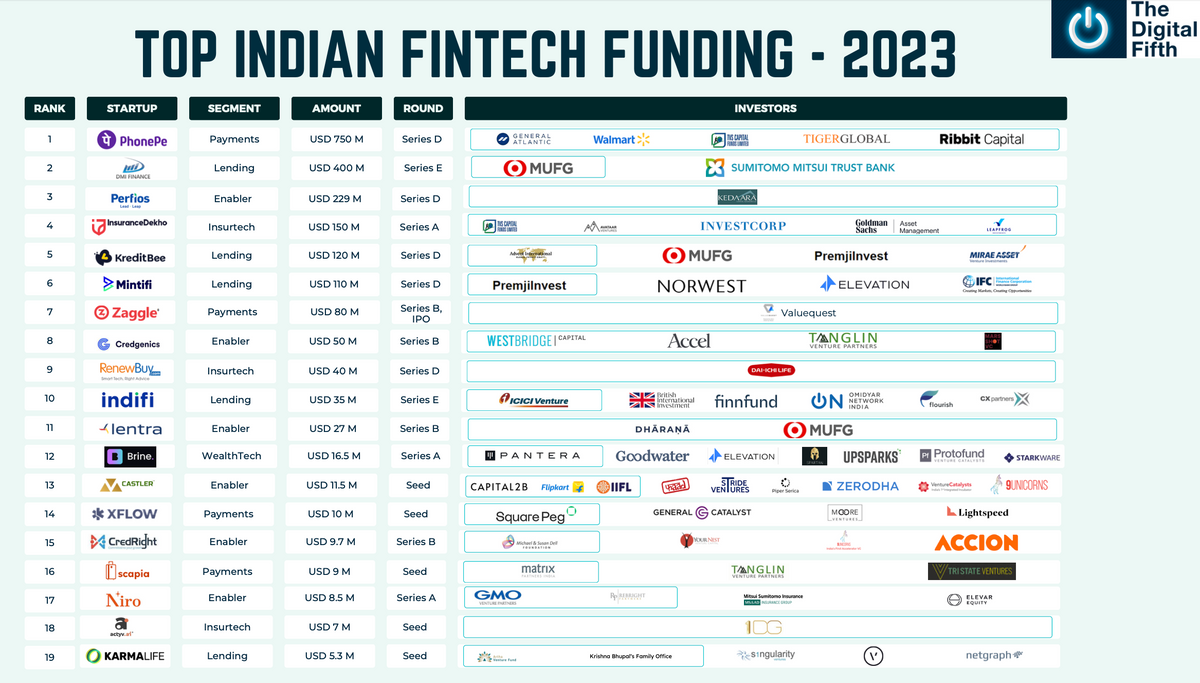 Good morning FinTech Fanatic!
Beneath the ebb and flow of the Indian FinTech funding tide lies a reservoir of resilience, innovation, and strategic maneuvering that's crafting the future of the ecosystem.
While key segments such as Payments and Lending continue to magnetize investments, a spotlight is also shining on emergent sub-sectors, revealing a rich tapestry of opportunities and developments across the industry.
In the US, the FTX court battle starts today where jury selection begins today in U.S. District Court, with the trial expected to last six weeks.
So stay tuned for a lot of interesting news updates in my newsletters from court in the upcoming period😉
For now, enjoy other FinTech industry news I listed for you today👇
---

---
POST OF THE DAY
In 2021 Square buys Afterpay for 29B Square's market cap today: 27B… What do you think about this deal?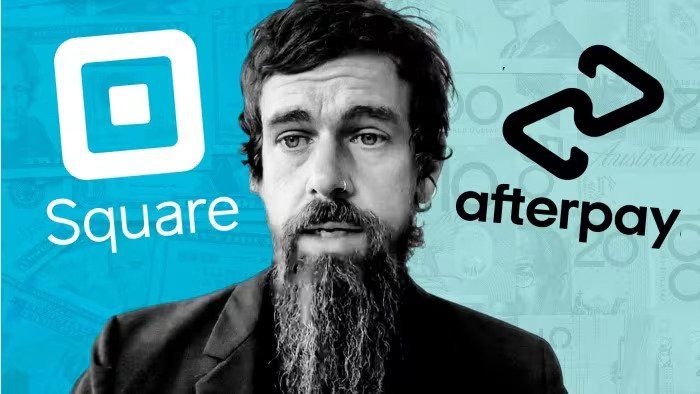 ---
#FINTECHREPORT
🇺🇸The Issuers Report 2023: FinTechs' Instant Payments Mismatch, provides a snapshot of the current state of services FinTechs offer consumers in the United States. Download the full report here
FINTECH NEWS
🇦🇪UAE's Tabby gets ready to relocate HQ to Saudi Arabia ahead of IPO on Tadawul. The move aims to amplify their reach and impact, aligning with the Kingdom's goal of promoting financial inclusion and literacy, essential for the country's economic growth.
🇬🇧Fiinu CEO and three board members to step down to cut costs. CEO Chris Sweeney, as well as three other board members, will leave the company on Dec. 31 to reduce future operating costs if there are no new potential funding developments by then.
🇩🇪Berlin-based startup Unitplus has revolutionized the investment landscape with a unique product: investing in ETF portfolios and making payments using a linked debit card at any time. Read more
Alipay launches #MoneyCannotBuy initiative, a series of social media campaigns and special promotions from over 100 brands worldwide ranging from major theme parks to shopping malls, luxury retailers and major airports, for mobile-savvy travellers.
🇬🇧Weavr is shutting down the Comma App. Weavr announced the closure of Comma, the B2B open banking payments platform it acquired in March this year, on November 30th. Read on
🇺🇸Robinhood sees $100 million finance costs tied to regulatory issues in third quarter. The company has had several run-ins with regulators. It was also at the center of the "meme stock" trading frenzy in early 2021, when a group of retail investors on social media bought shares of highly-shorted stocks such as GameStop.
---
PAYMENTS NEWS
🇺🇸Jack Dorsey faces full Square agenda. The billionaire co-founder is likely to focus on large clients, sales strategy and IT issues after he takes over the Block merchant unit next week, analysts predicted.
🇳🇱iDEAL partners with in3 to launch a pilot where clients will be enabled to pay in three instalments by using iDEAL's payment methods. The two companies aim to test how Dutch clients and customers receive and use the spread payments with iDEAL.
---
DIGITAL BANKING NEWS
🇫🇷The surge and evolution of Digital Banking in France: Balancing tradition with FinTech innovation. France's banking industry has remarkably redefined its financial landscape, merging traditional banking practices with FinTech innovations to adapt to the surging trend of digital banking. Please click here to read the full article.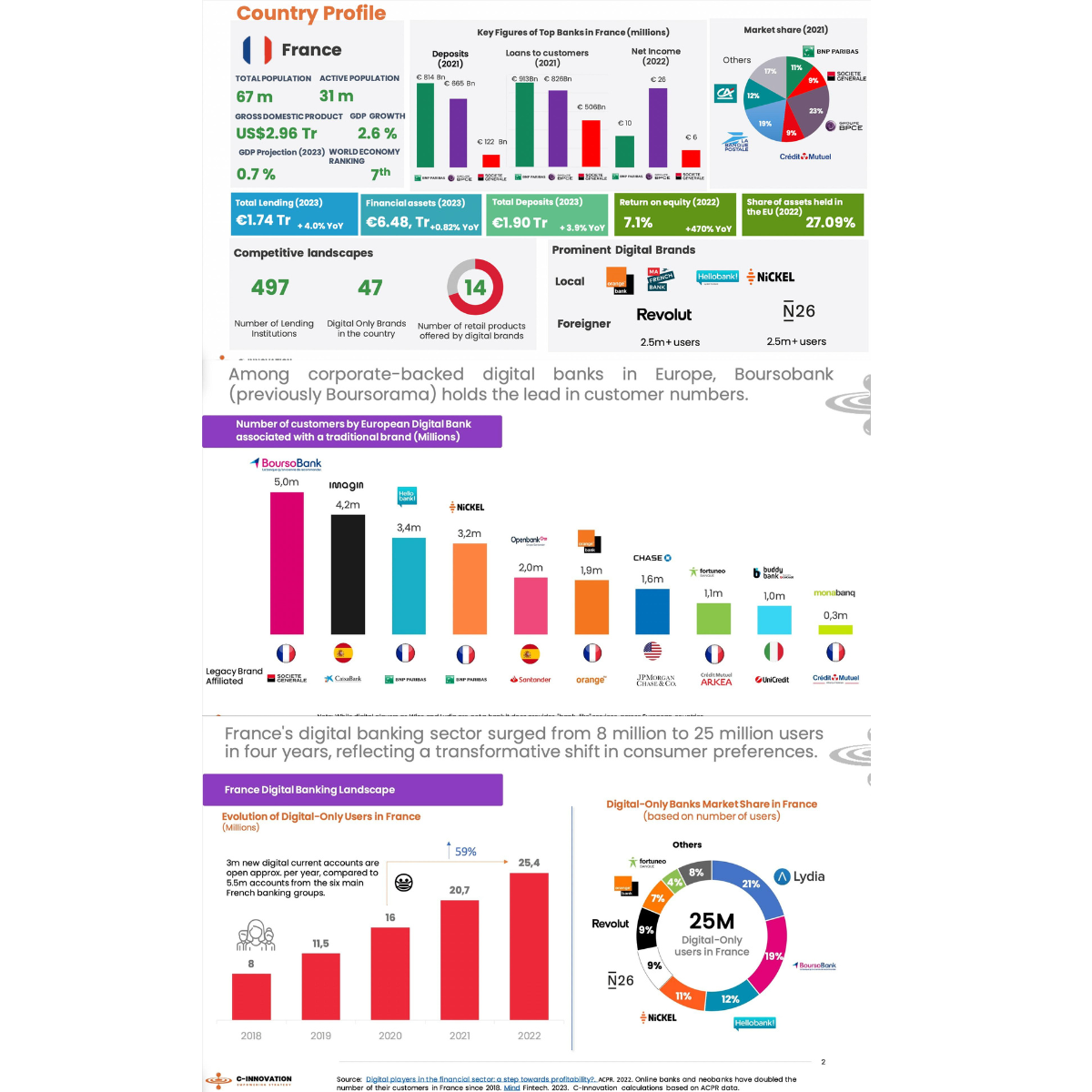 🇬🇧Perenna partners with with L&C Mortgages as it begins lending this month. Initially Perenna will make their mortgages available to homeowners on their waiting list who are looking to remortgage, and have partnered with L&C for this exclusive launch.
🇸🇪Swedish finteh Qred activates banking licence. Qred is now able to offer savings accounts to private consumers with competitive rates, which will allow the company to offer even more competitive terms to its customers.
🇦🇷Ualá CEO sees positive impact on lending amid Argentina's dollarization debate. A dollarization of Argentina's economy would also likely speed up the country's shift into digital payments, according to Pierpaolo Barbieri.
---
BLOCKCHAIN/CRYPTO NEWS
🇺🇸Tap Global to launch in the US: Through a partnership with Zero Hash, the Company has now identified a pathway to launch in the US whilst ensuring the requisite regulatory coverage for the new US business and the Company as a whole.
🇸🇬Coinbase gains Payment Institution Licence in Singapore. This development amplifies the company's commitment to the Singapore market, enabling it to expand its provision of Digital Payment Token services to individuals and institutions in Singapore.
---
DONEDEAL FUNDING NEWS
🇫🇷French startup Pivot has secured a funding of five million euros. Pivot's founders, Marc-Antoine Lacroix and Romain Libeau, are familiar with the fintech world. The platform aims to streamline company purchases and monitor expenses.
🇺🇸Sam Altman backs Slope's $30M round to digitize, scale B2B payments. The new investment follows Slope's recent product launch of SlopeGPT. The company intends on using the new funds on product development as it continues to take on bigger clients.
🇺🇸Farther closes Series B funding round to gain $131M valuation. A Series B funding round has raised $31 million for Farther, as backers including Lightspeed Venture Partners joined existing investors to more than double its valuation to $131 million.
---
M&A
🇬🇧UK challenger Redwood goes public on reverse takeover of R8 Capital. Completing this transaction would be a major step forward for Redwood, providing an excellent opportunity to raise more capital, grow and diversify.
---
MOVERS & SHAKERS
🇯🇵Laser Digital opens Japan office, appoints Hideaki Kudo as head. Kudo's experience will be invaluable to Laser Digital's development and growth, said co-founder Steve Ashley. Read more
---
Want your message in front of 100.000+ fintech fanatics, founders, investors, and operators?
Shoot me a message on LinkedIn or send me an e-mail.