Reports
FinTech Market Map Colombia 2023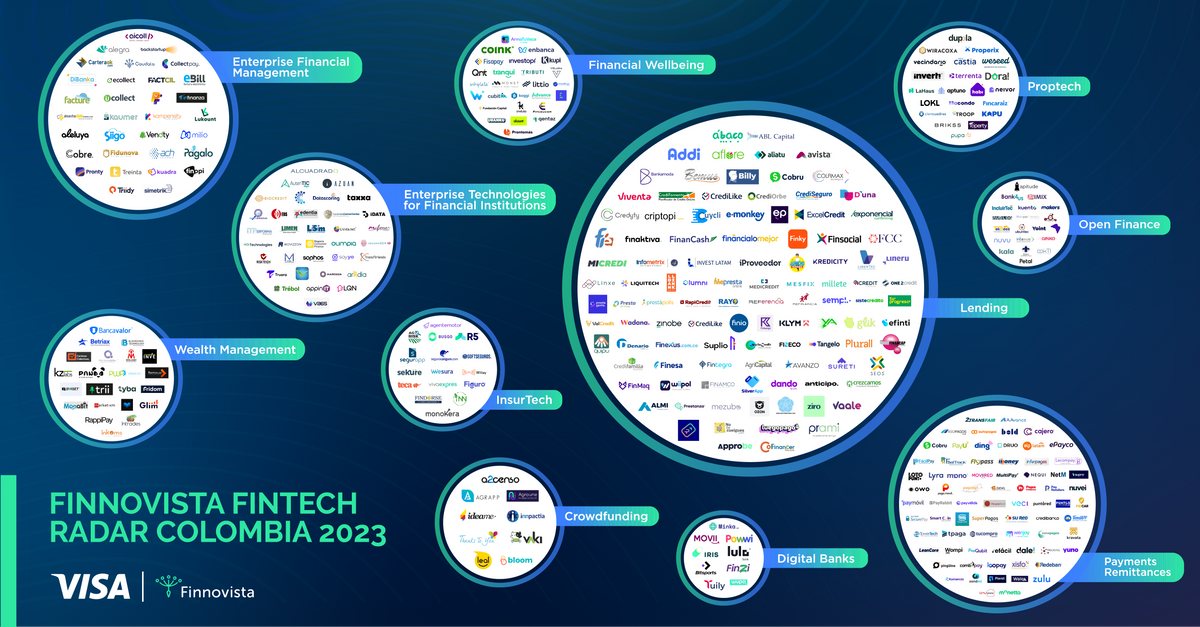 In the latest edition of Finnovista FinTech Radar Colombia, 90 new startups have been identified in the country, signaling a vibrant and burgeoning FinTech landscape.
However, the environment is not without its challenges, as indicated by the cessation of operations by 50 Colombian startups in the analyzed period, translating to a significant mortality rate of 17.9% throughout 2022.
The Loans segment emerges as the preeminent leader in the FinTech services offering, with 103 startups, accounting for almost 27.9% of the sector, spotlighting a potent concentration in lending solutions.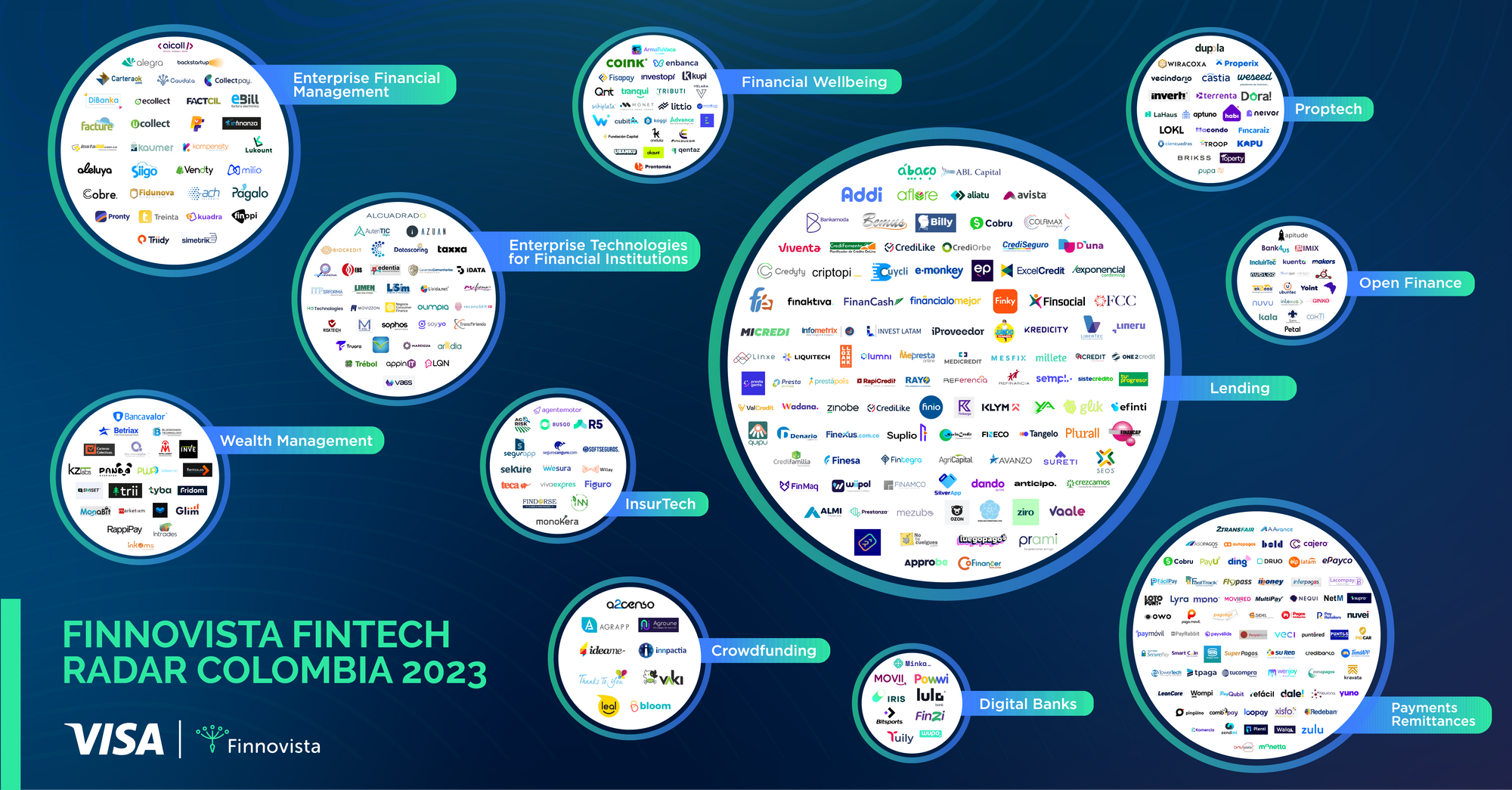 A sample analysis of 114 startups, representing 31% of all FinTech entities in Colombia, revealed that approximately 30% notably highlight Colombia's robust regulatory framework as a pivotal advantage, laying a steady foundation for their operations.
This perspective underscores the importance of a strong regulatory environment in nurturing and sustaining the fintech ecosystem in the nation.
Download the complete source report by Finnovista for more interesting info, stats, and figures from Colombia.