Reports
FinTech Market Map Chile 2023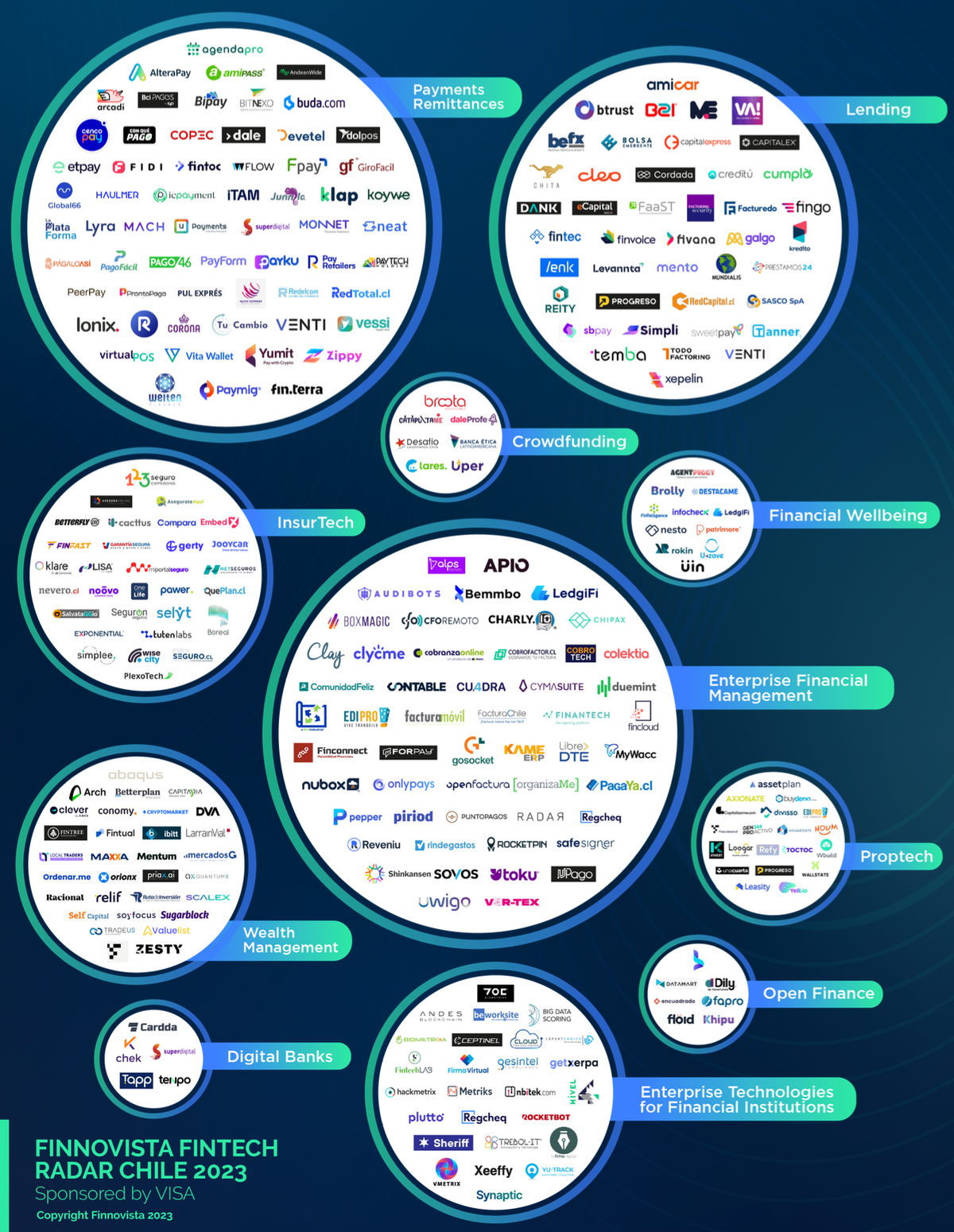 In the latest edition of Finnovista Fintech Radar Chile, a striking development emerges in the Chilean fintech scene with the identification of 121 new startups, underlining an energetic and evolving digital finance market.
However, the industry also witnessed a significant challenge: a mortality rate of 21.2% over the past two years, with 38 startups ceasing operations.
Leading the charge in the service offerings, the "Payments and Remittances" segment prominently positions itself, encompassing 62 startups and capturing a substantial 20.7% of the market.
This underscores the strong inclination towards streamlining payment and money transfer solutions in the Chilean fintech space.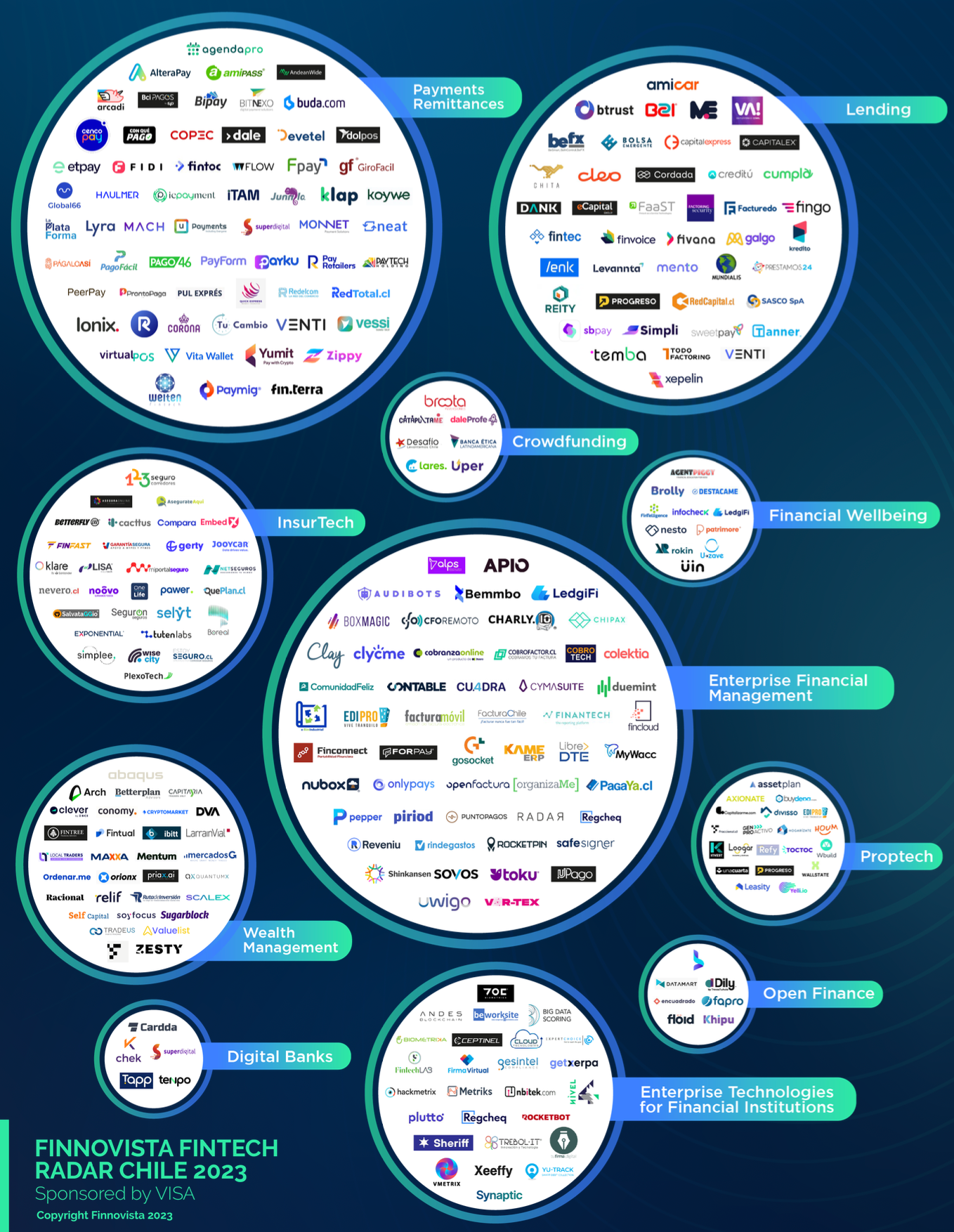 Interestingly, the adoption of Open Finance and API (Application Programming Interface) technologies is notably pervasive among Chile's fintech firms.
A sample study involving 150 startups, which represents 50% of all fintech entities in Chile, reveals that over 54% have already integrated these leading-edge technologies into their operations.
This reflects a broader global trend towards leveraging APIs and open finance to foster innovation, enhance customer experiences, and facilitate more seamless interoperability within the financial ecosystem.
Despite the challenges reflected in the startup mortality rate, the influx of new entities and the adoption of advanced technologies signify a resilient and progressively adaptive fintech sector in Chile.
Looking ahead, the interplay between innovative solutions and regulatory frameworks will be pivotal in shaping a sustainable and robust fintech ecosystem in the nation.
Download the complete source report by Finovista for more info, stats, and figures.