Daily News
X has been snapping up money transmitter licenses in a number of U.S. states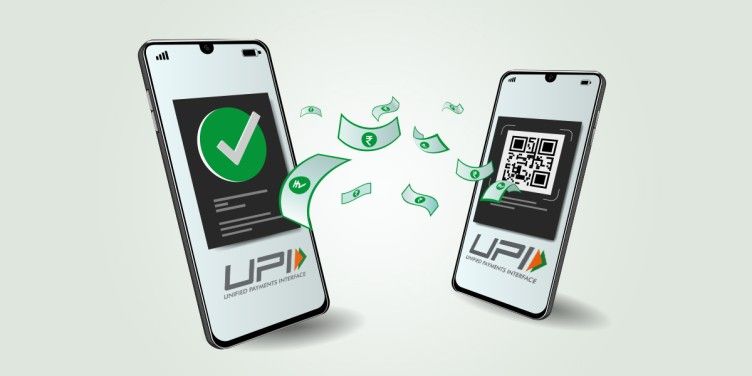 Happy Monday FinTech Fanatic,
Let's start the week with a new episode in Elon Musk's quest to make X, the social media platform formerly know as Twitter, the ultimate super app.
It seems his journey continues as news broke X has been snapping up money transmitter licenses in a number of U.S. states.
The new payment licences from the states of Arizona, Georgia, Mayland, Michigan, Missouri, New Hampshire and Rhode Island are among the first steps to be taken in a bid to launch its own payment features and thus to realise Elon's vision to emulate his first business Paypal.
To be continued….
Zilch eyes London IPO
While BNPL grabbed headlines last week, with most notable Klarna announcing its H1 2023 results, Buy Now, Pay Later firm Zilch is exploring options for an initial public offering.
CEO Philip Belamant confirmed the Victoria-based FinTech edges closer to profitability and Zilch has had conversations with officials from the London Stock Exchange as well as the New York Stock Exchange and the US-based Nasdaq, with a decision on where to list yet to be taken.
To be continued, as well…
UPI passes the mark of 10 billion transactions per month
Last, but not least it's worth mentioning a milestone for Unified Payments Interface (UPI). The instant payments system developed in India by the National Payments Corporation of India (NPCI), has crossed 10 billion transactions for the first time on a monthly basis.
Impressive numbers, to say the least. I wish you the best week ahead and please find the other FinTech news listed below!
---
---
INSIGHTS
Only 6% of top crypto companies have female CEOs. Research from Forex Suggest reveals that blockchain CEOs are disproportionately male-dominated, with women only making up 6% of crypto company CEOs.
European PayTech deal activity drops 52% YoY despite growth in online transactions. Take a look at the Key European PayTech investment stats H1 2023. Link here
Fierce battle for Kenya's Sh21bn daily mobile money payments. Mobile money transactions, especially merchant payments, may have replaced card payments. Read more
Germany faces €206 billion in cybercrime and digital theft costs. Losses resulting from stolen IT equipment and data, as well as digital and industrial espionage will cost Germany €206 billion in 2023, reveals a survey conducted by digital association Bitkom.
Payment Gateway 🆚 Payment Switch. In the fast-paced world of FinTech, Payment Gateways and Payment Switches are often considered the heart and lungs of digital transactions. Read the complete document to learn more
Mexico's FinTech law "needs a shake-up." While the law was seen as pioneering in the region when it was enacted, it now needs to be updated to catch up with recent developments in the industry, say experts.
---
FINTECH NEWS
Shopify merchants will be able to offer Amazon's 'Buy with Prime' option. The feature allows online consumers the option to purchase their items using the store payment method in their Amazon wallet when processing payments through Shopify's checkout.
Moneyfarm launches money market portfolio. The fintech is launching Liquidity+, a money market fund for safeguarding short-term savings in high-interest rate periods. Investors can freely withdraw or deposit funds without restrictions.
FinTech giant Wise allowed Russia sanctions target to withdraw money, U.K. government says. An individual on the U.K.'s Russia sanctions list was allowedto make a withdrawal of £250 ($316.63) from a business account on Wise, according to the Office of Financial Sanctions Implementation.
Current 'Sifts for Gold' in the low FICO scores banks shun. The CEO anticipates Current's first-ever profitability in either Q4 2024 or Q1 2025. And in contrast to what he's said in the past, he sees a possibility that Current will seek a bank charter at some point.
Mercado Pago introduces a new Visa credit card targeted at supporting SMEs in Brazil. This initiative will benefit sellers who are already using Mercado Pago's debit card by offering them an additional credit line starting in September.
Fintech Upgrade moves into auto loans as many banks abandon them. Upgrade plans to target "all types of consumers," including those with FICO scores as low as 580, the San Francisco-based company said in a statement.
---
DIGITAL BANKING NEWS
Nubank's "Caixinhas" Reaches 8.6M Clients in H1 2023. Approximately one year after its launch, it has already established itself as one of the "favorite" investment solutions among the platform's customers.
Moniepoint hits $12 billion monthly transaction value. Moniepoint currently serves over 1.6 million businesses, and going into personal banking, the fintech is targeting at least 4.8 million retail customers in the first three months.
Deutsche Bank reportedly makes contact with digital investment FinTech Scalable Capital over a potential investment or partnership deal. Neither Deutsche Bank nor Scalable Capital have confirmed the talks.
---
BLOCKCHAIN
Robinhood revealed to be third-largest Bitcoin holder with $3B in BTC. This massive accumulation of cryptocurrency catapults Robinhood to the position of the third-largest holder of Bitcoin. The firm also has finalized a deal to repurchase Bankman-Fried's stake for $605.7 million from U.S. government.
---
PARTNERSHIPS
ZeroPay rolls out Alipay+ across South Korea. The partnership will empower Korean merchants, including small businesses, to cater to international tourists, expanding their reach to over 1.4 billion customers from China and Southeast Asia.
Clara has teamed up with Colombia's National Guarantee Fund (FNG) to expand credit access for various businesses in Colombia. This partnership aims to reduce the risk of loan defaults and boost profitability for businesses.
Circle partners with Mercado Pago to launch USDC in Chile. The partnership aligns with Latin America's growing prominence in digital finance, driven by a strong developer community, support for financial innovation, and increasing demand for digital currency as a reliable store of value.
Mangopay and Spryker collaborate to revolutionise online platform development. The collaboration seeks to empower businesses in constructing flawless marketplaces — encapsulating everything from seller onboarding to the crucial payment processing.
---
M&As
CarroYa, a comprehensive mobility platform under Grupo Aval, has acquired FacilPass for $21 million. With this acquisition, CarroYa aims to integrate all of FacilPass's services into its own app. The goal is to offer customers a seamless, cashless experience for all their mobility-related transactions.
---
#DONEDEAL
Qashier secures $10m to take POS offerings worldwide. This strategic move is anticipated to significantly boost Qashier's footprint in the global payments landscape. Read more
OneID secures £1M for bank-verified digital identification in UK. The investment will be used to develop its product further and bolster its mission to make the world a safer place by helping people prove who they are online easily and securely.
---
MOVERS & SHAKERS
N26 CPO Gilles BianRosa steps down, becomes supervisory board member. Until a new CPO is appointed, BianRosa's responsibilities will be handed over to other leaders in the product team. Read more
---
Want your message in front of 100.000+ fintech fanatics, founders, investors, and operators?