Daily News
What's Happening at the Sam Bankman-Fried Trial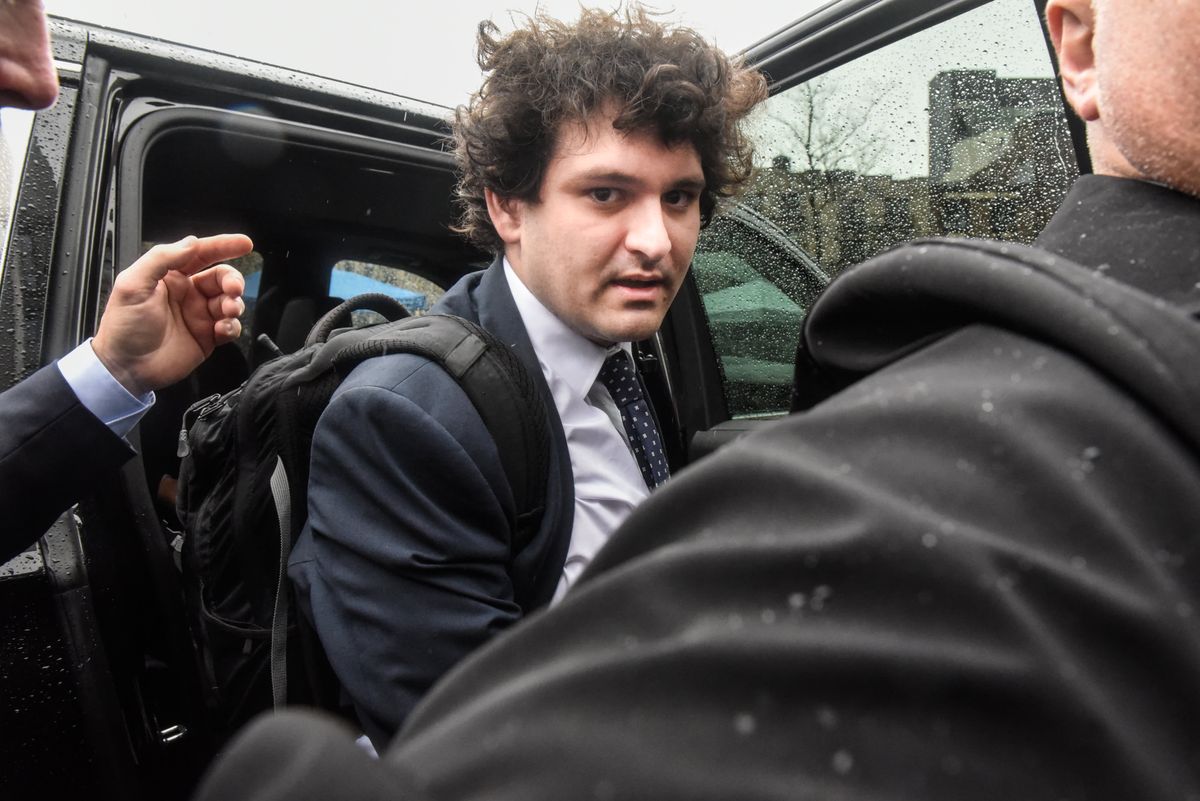 Just a year ago, Bankman-Fried occupied a $40 million penthouse in the Bahamas, overseeing a crypto empire then valued at a staggering $32 billion.

Today, he is entwined in what the U.S. government deems one of the largest financial frauds in the nation's history.

Sam Bankman-Fried, the mind behind the once-prosperous cryptocurrency exchange FTX and hedge fund Alameda Research, faces an $8 billion trial, commencing a legal battle that will unravel over the upcoming six weeks.

Accused of one of the largest financial frauds in U.S. history, Bankman-Fried is charged with various counts of wire fraud, securities fraud, and money laundering, among other allegations, and is potentially facing over a century in prison if found guilty.

The government accuses him of misappropriating billions for personal use and to cover bad bets, including diverting over $200 million into Bahamian real estate and more than $100 million in political contributions.

A year ago, Bankman-Fried managed a $32 billion crypto empire, but now his ventures, including FTX and Alameda Research, have spectacularly crumbled.

Despite FTX and Alameda's evident success and his substantial personal wealth, which reached roughly $26 billion, Bankman-Fried's empire was allegedly concealing substantial vulnerabilities, which came to light during a sector-wide cryptocurrency downturn in 2022.

Testimonies from pivotal figures, including his ex-girlfriend and former Alameda CEO Caroline Ellison, and FTX co-founder Gary Wang, who have pled guilty and are collaborating with the U.S. attorney's office, are expected to be crucial in the case.

The trial and its outcome are anticipated to significantly impact the fintech and cryptocurrency sectors, potentially informing regulatory approaches and legislative developments moving forward.

The collapse of FTX and Alameda Research underscores the fragility and risks present in the fintech and cryptocurrency landscapes, emphasizing the need for comprehensive regulatory frameworks and transparency to safeguard investors and maintain market stability.
I'll keep you posted with the latest updates from the trial in the upcoming weeks!
First, on to other FinTech industry news I listed for you today👇
Cheers,
---

---
POST OF THE DAY
The State of UK FinTech🇬🇧. Here are the key takeaways from the latest annual reports.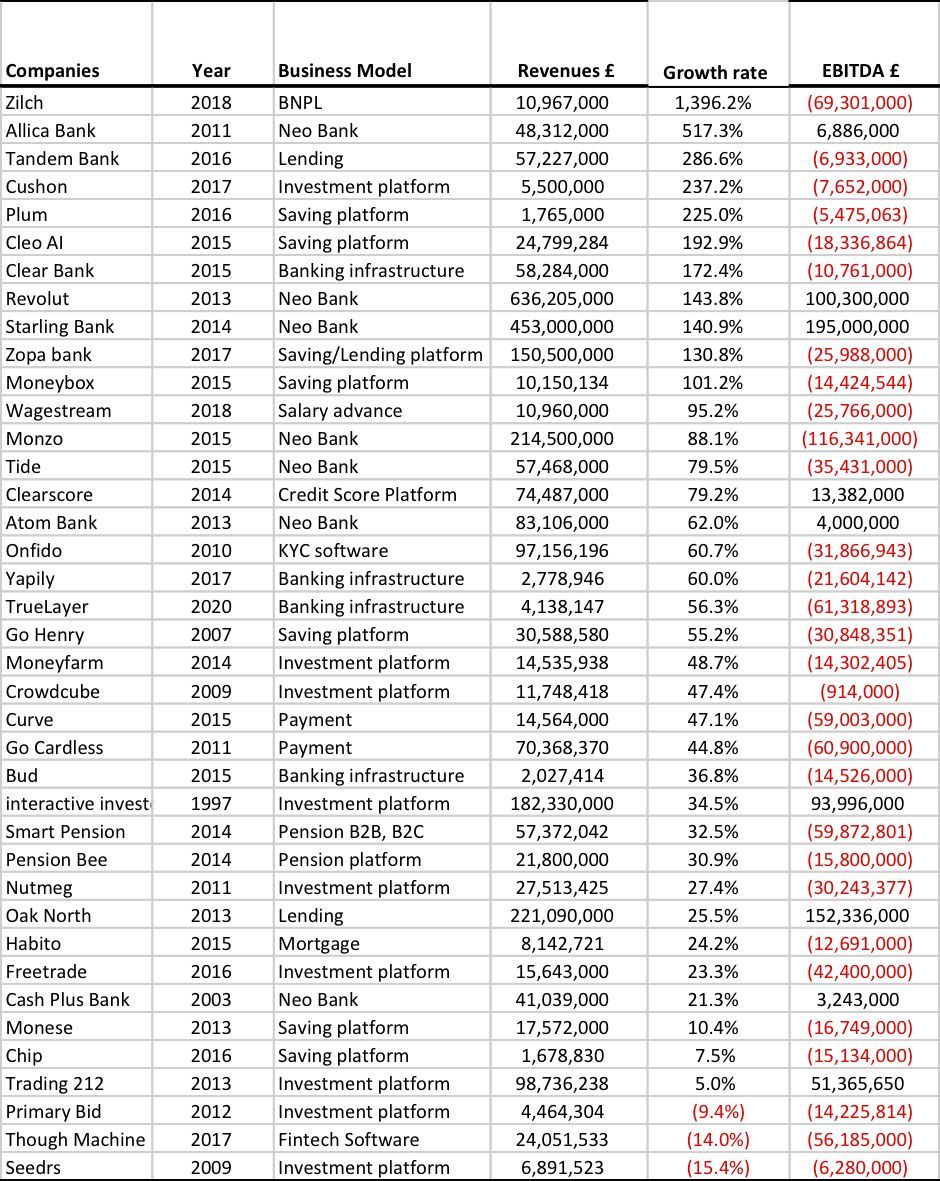 ---
FEATURED NEWS
Scalapay joins forces with RegTech Fourthline for a state-of-the-art regulatory solution. By partnering with Fourthline, Scalapay has acquired a robust technology capable of guaranteeing compliance over time, and adapting to the changing European regulatory landscape.
🇬🇧Thought Machine considers multi billion-pound IPO to reignite listings market. The company is reportedly seeking advice from bankers in a move that has the potential to rejuvenate the stagnant listings market. Read on
---
#FINTECHREPORT
Alternative payment solutions: how they are changing the payment scene. This white paper delves into the evolution of digital payments, alternative payment trends, and usage data. Download here
---
FINTECH NEWS
Access Africa and Thunes join forces to improve cross-border payments in and out of 13 African countries. Through this partnership, customers of Access Africa (both account and non-account holders) will be able to make simple international payments as well as receive diaspora inflows in USD.
🇺🇸Former Levvel CEO, Bank of America execs launch AI-focused fintech startup Vectari. The startup has closed on a $1.7 million, pre-seed funding round and plans to use this capital raise to expedite research, development and sales for their initial product offerings.
---
PAYMENTS NEWS
🇮🇳Alternative payments account for nearly 60% of e-commerce market in India, reveals GlobalData. They have consistently gained popularity among the Indian consumers in the last five years with some of the popular brands being Amazon Pay, Google Pay, and Paytm.
Exchange Bank partners Pidgin to offer real-time payments. With Pidgin, Exchange Bank can facilitate faster payments for both its retail and commercial account holders for a variety of use cases. Read more
🇦🇷Wibond introduces "Dame Cuatro" (Give Me Four), a novel service facilitating purchases in adhered stores, allowing over 500,000 users to pay in four interest-free installments using a debit card.
🇨🇳Nuvei opens new office in China. With its new increased footprint in the region, Nuvei is extending its global reach, as well as servicing current and future clients with an enhanced local expertise and customer service.
🇫🇮Nokia 2660 gets UPI Scan & Pay Feature. HMD, the home of Nokia phones, has introduced an exciting new feature to its classic Nokia 2660 Flip phones. This allows users to make secure and convenient digital transactions with a simple button press.
🇳🇬Paystack expands further into offline payments as Nigeria's POS volume surges. The company aims for rapid growth of its "pay with bank transfer" feature, popular among customers for offline payments. Read more
---
OPEN BANKING NEWS
🇺🇸Plaid announces updates to Transactions product. These new features and quality enhancements from Plaid are "designed to amplify the ability to provide tailored solutions and services, unlocking improved user outcomes."
---
REGTECH NEWS
🇬🇧EY pays back £15M to Santander UK, fincrime work terminated in dispute over AML quality. EY's contract with Santander for "Project Morgan" was terminated due to a dispute over poor quality of work, resulting in a £15M refund to the bank.
🇬🇧UK Fintech Gemba chooses ThetaRay for its AML programme. ThetaRay's AI solution helps Gemba scale business and ensure compliance with efficient monitoring, reducing false positives, increasing detection, and speeding up investigations.
Synectics Solutions ships SynID identity verification tool to help banks deliver a 'friction-right' journey for more good customers in seconds, by increasing certainty in ID verification. Read more

Subscribe now
---
DIGITAL BANKING NEWS
🇨🇴Druo has unveiled a real-time payment functionality, dramatically streamlining financial transactions between 18 national banks by rendering them instantaneous. The feature allows businesses to directly send and receive payments to bank accounts at any time.
Experian launches credit-building digital checking account and debit card. The new offering aims to provide consumers with a way to build credit without accumulating debt. Link here
🇿🇦Bank Zero launches app-based commercial banking. The challenger bank wants to bring clients into the digital age, eliminating time consuming, and often manual, paper and branch-based processes.
🇩🇪Watchdog installs monitor at Deutsche Bank after surge in Postbank complaints. Bafin is appointing a supervisor to Deutsche Bank to oversee how the lender addresses customer service issues after the integration of its Postbank arm left clients complaining that they were locked out of their accounts and unable to reach call centres.
🇩🇪N26, a renowned Berlin-based Neobank, is navigating through a cost-saving journey, making pragmatic alterations to its operational dynamics. After recently moving into a new spacious office near Berlin's Alexanderplatz, the bank now seeks subtenants for part of the space. Furthermore, the company is downsizing its recruiting endeavors.
---
BLOCKCHAIN/CRYPTO NEWS
🇦🇪A Stablecoin to be launched in Abu Dhabi UAE. Akshay Naheta, former SoftBank Group Corp. executive, is launching a new company in Abu Dhabi focusing on stablecoin technology. The financier has set up DTR within the emirate's international financial free zone and will partner on the project with Hong Kong-based DRAM Trust.
---
DONEDEAL FUNDING NEWS
Visa earmarks $100M to invest in generative AI companies. Visa announced that it plans to invest $100 million through Visa Ventures in companies developing generative AI technologies and applications "that will impact the future of commerce and payments."
🇿🇦Stitch raises $25M Series A extension led by Ribbit Capital, increasing the round's total to $46M. Stitch focuses on enabling businesses to build, optimize, and scale financial products and providing API gateways to improve the conversion for online payments and optimize payment operations of its clients.
In the past week, we saw 13 FinTech Funding Deals in Europe for a total amount of €140.5m raised: Officially with seven deals in the UK, two deals in France, one deal in Switzerland, one in Germany, one in Spain, one in The Netherlands. Link here
Peach Payments closes $30m funding round. The funding has been raised to accelerate growth and will be used to build out new products and expand into new countries in Africa.
🇬🇧UK FinTech sees no deals over $100m in Q3 2023, last occurring in Q2 2017. Check out the key UK FinTech investment stats in Q3 2023 here
🇮🇱Israeli fintech sees 73% decline in funding so far in 2023, further exacerbating concerns surrounding the effects of the global economic crisis and the local turmoil brought on by the government's controversial judicial reform plans.
---
M&A
🇵🇭Mynt buys Electronic Commerce Payments Inc (ECPay) for about $40 million. Mynt will acquire the 77% stake of Globe Telecom, its parent company, and the rest of the shares from minority stakeholder Payment One Inc, making it a full acquisition transaction.
🇪🇸Factorial acquires YC-backed Fuell and expands into expenses management. This transaction marks the unicorn's first major acquisition and product expansion in support of its mission to transform the HR industry and empower employees everywhere.
---
Want your message in front of 100.000+ fintech fanatics, founders, investors, and operators?
Shoot me a message on LinkedIn or send me an e-mail.