Daily News
UPI-ATMs: Is it the beginning of the end for debit cards?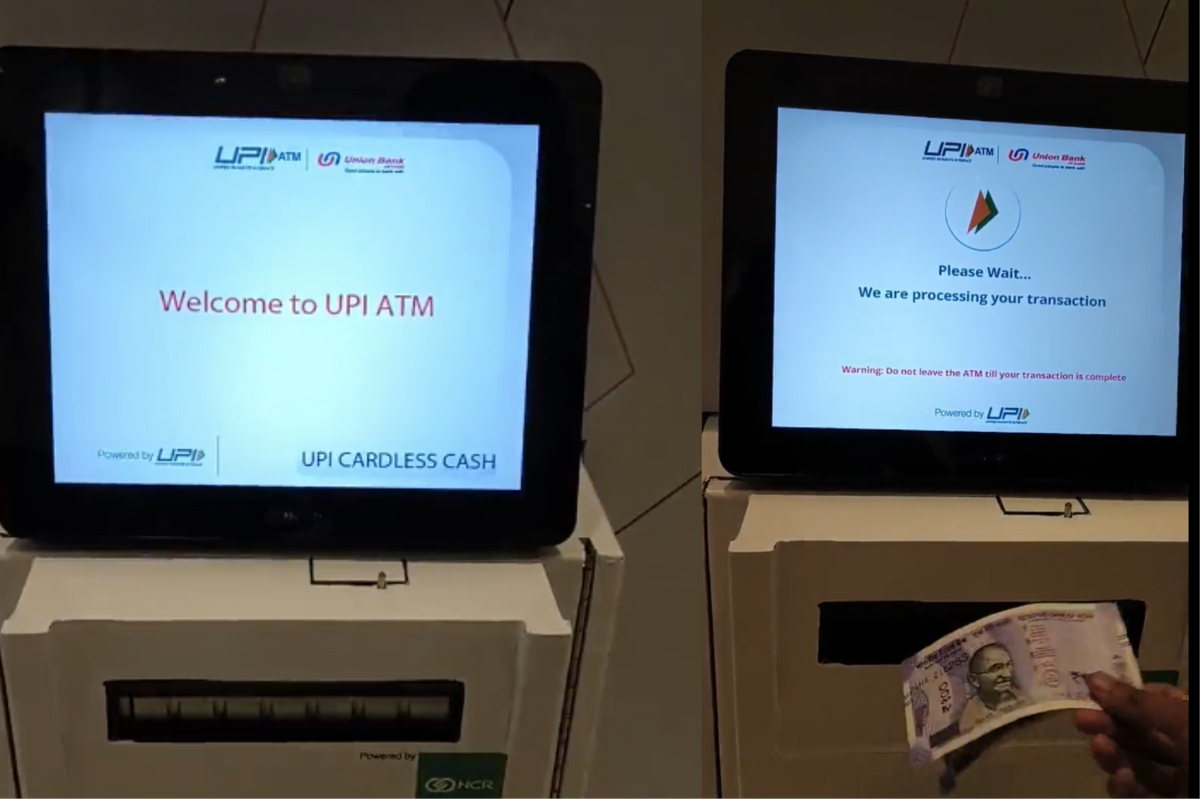 Good morning!
Because it's almost weekend I'll keep it short 😉
I found this interesting video:
Last week, Hitachi Payment Services launched India's first UPI-based ATM at the Global Fintech Fest in Mumbai.
These white-label UPI-ATMs, launched in partnership with the National Payments Corporation of India, allow customers to withdraw cash without a debit or credit card.
What do you think? Is this the beginning of the end for debit cards?
---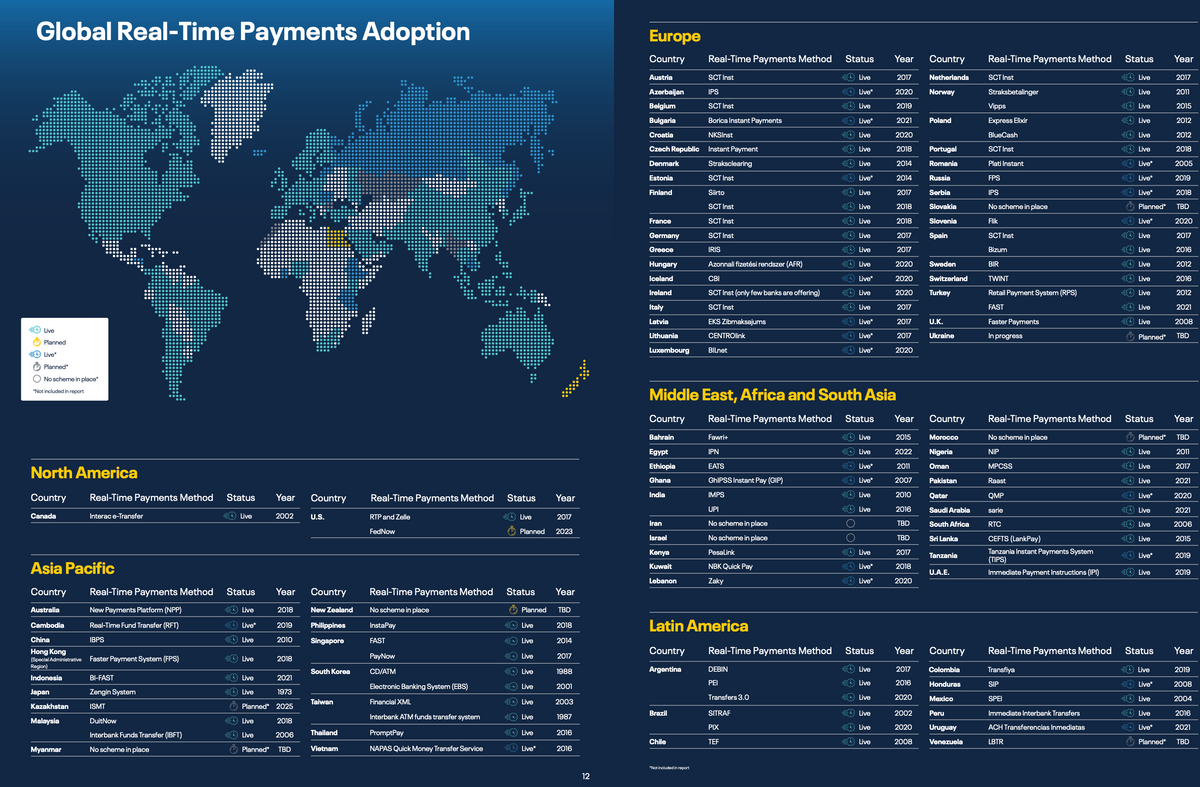 #FINTECHREPORT
📊Real-time payments are the backbone of modern economies. This report underscores the central role of real-time payments in the thriving FinTech ecosystem. I highly recommend diving into my blog post for a comprehensive look at the full story.
📋In the "State of European Fintech 2023" report, Finch Capital provides an analysis of the sector with a forecast of trends that will likely emerge. Read the complete report here
---

---
PODCAST
The One on Fighting Financial Crime. In this special episode of TechTalk, they deep dive into fighting financial crime, its challenges, the financial risks in fintech, and the red flags to be aware of regarding legal and compliance matters. Listen to the full podcast episode here
---
FINTECH NEWS
Intuit introduces subscription-free QuickBooks Money, a new all-in-one payments and banking solution with no monthly fees or minimum balance requirements that gives small businesses complete control of their money from anywhere.
🇦🇺 Cache partners with Nine25 to launch thematic portfolio micro-investing for young Australians. Thematic portfolio micro-investing will be part of Nine25 Invest. The app's investing and wealth-managing features include investing directly in ETFs. Read more
🇺🇸 SMB Fintech leader Nav launches credit building card to unlock capital for small businesses. The card is one of the features of the newly launched Nav Prime bundle, which is an all-in-one business finance solution designed for today's SMB owner, and the first of its kind business credit-builder charge card.
🇵🇭 Akulaku taps Netbank to expand its loan offering in the Philippines. The partnership will integrate Akulaku's users into Netbank's "Loans as a Service" model, which will help the Indonesian fintech expand its range of loan services and reach more Filipinos.
🇺🇸 Connecticut fintech launches small business credit card. The new Owners Bank business credit card offers a competitive interest rate and a rewards program, giving 10,000 points for the first $1,000 spent, redeemable for cash back, gift cards, and merchandise.
---
PAYMENTS NEWS
🇬🇧 Buy now, pay later booms for pensioners. The UK's older generation, not just the young, are also turning to BNPL in record numbers, according to new research. Read more
🇺🇸 Episode Six launches Business Now, Pay Later. This first-of-its-kind solution helps commercial banks generate new revenue by addressing SMEs' working capital needs with customized installment options within their business banking channel.
🇬🇧 Half of UK payments made using debit cards in 2022, according to UK Finance's Payments Markets Report. Despite also seeing a 30% rise in the number of contactless payments to 17 billion, 2022 was also the first year in a decade that the number of cash payments increased.
🇺🇸 Square apologizes for last week's outage. Block's mea culpa for outages last week at its merchant unit, as well as its peer-to-peer business Cash App, acknowledged "this situation was made more difficult by our communication."
🇺🇸 Bolt CEO: 'America's FedNow service has much to learn from India's breakthrough payments system.' "Changing an entire country's digital payments architecture is a huge undertaking. Policymakers might be tempted to look to Silicon Valley for guidance. However, they'd be better served by looking for inspiration in India, where a similar payments transformation is well underway," he said.
---
REGTECH NEWS
🇦🇺 IDVerse and online digital lending platform Nimo partner to fast-track home loans. The partnership is simplifying the mortgage origination journey, supporting lenders in their digital transformation, and accelerating the adoption of digital lending in Australia and globally.
---
DIGITAL BANKING NEWS
🇿🇦 TymeBank hits 7.4 million customers in South Africa – with profitability right around the corner. Digital banking group TymeBank has expanded rapidly since its launch in 2019 – with its customer base on par with the likes of Nedbank.
🇦🇪 Wio bank moves into personal retail banking. The new banking offering provides users with unparalleled financial visibility, flexibility, and freedom, serving as a gateway to financial empowerment.
🇦🇺 Revolut rewards its Australian customers with up to $50 for upskilling in crypto. Revolut has assisted nearly 10,000 Australians in expanding their cryptocurrency knowledge. The curated courses take on average less than five minutes each to complete and educate customers on the fundamentals of crypto in a digestible way.
🇸🇦 New digital bank JB to launch in Saudi Arabia. Mike Cunningham has announced that JB, a new digital bank, is launching in the Kingdom of Saudi Arabia (KSA). Promising an "easier, clearer and quicker experience", the challenger's launch was confirmed by Cunningham.
🇬🇧 Clearbank ups profit and eyes US expansion – but it has no plans for an IPO. The bank reported a £5.9m pretax profit in H1 and expressed interest in expanding into the US. Revenue doubled to nearly £50m compared to the previous year, and deposits surged 80% to reach £5.4bn.
---
BLOCKCHAIN/ CRYPTO NEWS
🇳🇱 ABN Amro becomes the first Dutch bank to register a digital green bond on a public blockchain. The entire process of preparing, placing and documenting of the bond - which saw Vesteda raise EUR5 million from DekaBank - was digital. Read more
🇬🇧 Noda turns to BVNK for stablecoin payments from customers across Europe. To meet customer demand, Noda has deployed BVNK's Virtual Accounts and Global Settlement Network to convert two million euros into USDT stablecoins every month, to pay out to merchants.
---
DONEDEAL FUNDING NEWS
🇳🇱 Recharge buys Startselect. This significant move positions the company on course to generate 750 million EUR in annual sales in 2024. Read more
🇫🇷 Fipto raises €15 million for blockchain-based treasury management play. Fipto allows customers to take full control of their digital assets, while also managing and consolidating their corporate treasuries.
---
MOVERS & SHAKERS
N26 names Claudio Bedino as GM for Italy and Southeast Europe. In his new role, Bedino will be responsible for developing the presence and offering key products in one of the most important markets for the bank.
---
Want your message in front of 100.000+ fintech fanatics, founders, investors, and operators?