Daily News
Klarna Hits Profit Milestone in Q3, Eyes $15 Billion IPO

Good morning!
Today's news is all about Klarna:
After avoiding a strike, Klarna reported its latest financial results revealing a net profit in Q3 2023. Operating profit was SEK 130 million in Q323, up from SEK -2bn in Q322 as Klarna prepares to invest in the busy Q4 period.

Credit losses as a % of GMV reduced 56% due to continuous improvements in underwriting precision and accuracy ensuring Klarna continues to make the right lending decisions for consumers while at the same time delivering 30% revenue growth.

Q323 marks the fourth consecutive quarter of gross profit in the US, proving that the investment into one of the world's largest consumer markets continues to pay off.

Klarna's US 🇺🇸 Growth Soars with GMV Up Nearly 50% YOY in Q3
Klarna is also setting up a new British holding company, kicking off preparatory work for an eventual stock exchange listing that could value the "buy now, pay later" provider at upwards of $15 billion.

The buy-now-pay-later firm has initiated a process for a legal entity restructuring to set up the holding company, which requires shareholder approval and is "an important early step on a journey towards an eventual IPO," a spoksesperon said in an e-mailed statement.

Setting up the holding company is an administrative change that has been in the works for more than 12 months and "does not affect anyone's roles, nor Klarna's Swedish operations," they added.

Klarna Holding will be followed by Sweden's financial regulator and will continue to hold a Swedish banking license.

The entity would be registered in the UK, the spokesperson said.

Klarna could be ready for an initial public offering within months depending on market conditions at a valuation of more than $15 billion, Sky News reported earlier.
Enjoy more FinTech industry news I listed for you below, and enjoy your day!
Cheers,
---
POST OF THE DAY
Here are the direct payment solutions in Latin America👇 Let's take a look.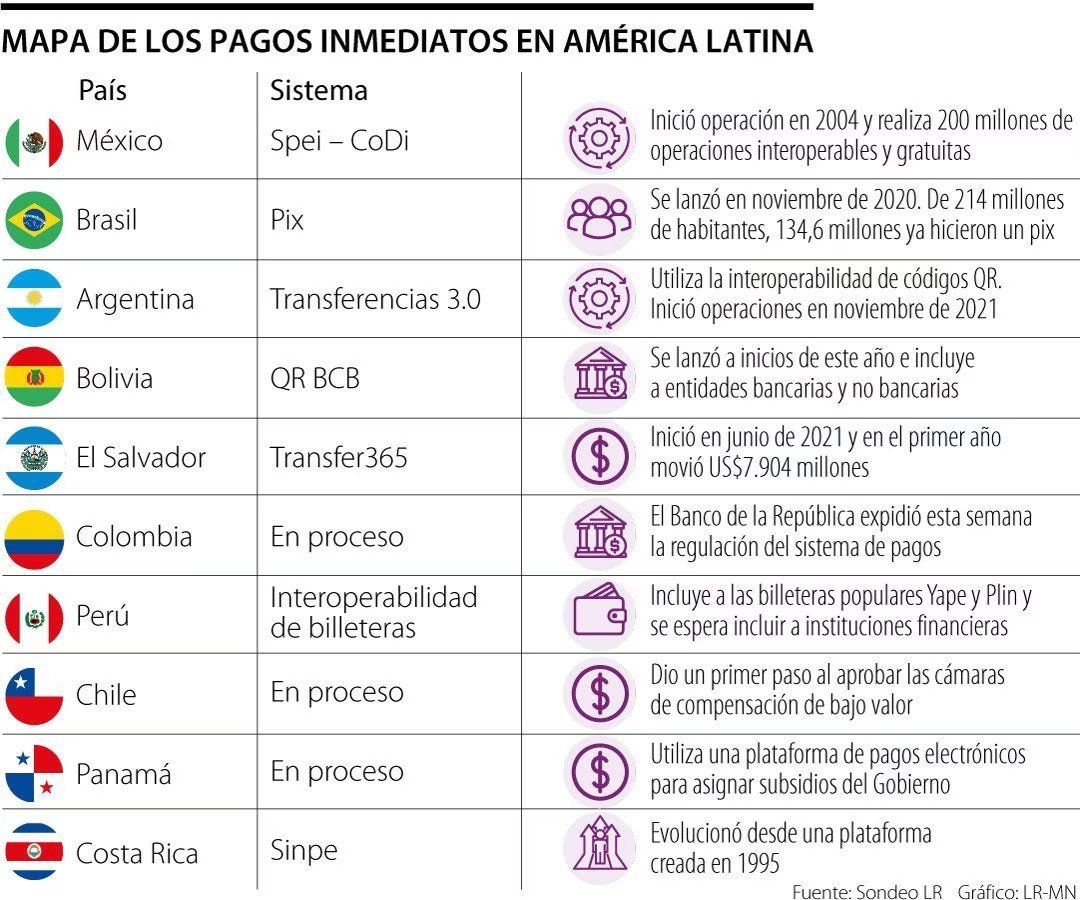 ---
INSIGHTS
VCs bullish on PayTech companies in Mexico🇲🇽. Check out the key Mexican FinTech investment stats in Q1-Q3 2023. Link here
---
FINTECH NEWS
🇬🇧Tandem Bank co-founders launch 'Prosper' with £3.2m, aiming to reshape wealth management. Prosper aims to attract high net worth and mass-affluent investors by offering substantially lower fees compared to both traditional and most competing platforms. More here
Expenses firm Navan launches bank partnerships across Europe. 'Navan Connect', which enables businesses to both access its travel and expense solution and also continue working with their existing bank partners, launched in the US and is now landing in Europe.
🇩🇪Two fintech firms, Vai Trade and Myos, both operating in the niche market of pre-financing goods for online sellers on platforms like Amazon, eBay, and Shopify, have encountered significant operational challenges.
Jifiti granted EMI licence in Europe. The license will enable Jifit to serve the growing needs of its bank, lender, financial services and merchant clients with a broader scope of payment products and services. Licensing enhances the company's ability to offer pan-European solutions for global banks and merchants.
🇦🇺Airwallex offers Australian businesses savings rates on their US dollar balances. The new Airwallex Yield offering allows qualified customers to earn returns on their US-dollar balances without opening an overseas bank account with a new Australian-first account from global financial platform Airwallex.
---
PAYMENTS NEWS
🇺🇾Fintech company Prometeo, led by Ximena Aleman, launches a new account-to-account service using QR codes and payment links, enabling businesses to generate payment links and QR codes for customer transactions via platforms like WhatsApp and Messenger.
---
OPEN BANKING NEWS
🇺🇸Almost half of US based neobank Current's payment customers have more than one job, says firm's CEO Stuart Sopp. The CEO joins 'Fast Money' to talk user trends, the Buy Now Pay Later space, Current's offerings and more. Watch video here
🇺🇸Plaid officially jumps into lending. Plaid has established a new entity focusing on credit risk insights using consumer-permissioned cash flow data. It will operate as a consumer reporting agency, aiding customers in making smarter lending decisions.
---
DIGITAL BANKING NEWS
🇦🇪Liv introduces digital lending proposition with zero fees. Until the end of this year, Liv customers can enjoy fee-free instant personal loans through the app, featuring a low 8.99% annual interest rate and flexible payment plans spanning 12-48 months. Read more
---
BLOCKCHAIN/CRYPTO NEWS
🇬🇧UK rule makers set out roadmap for regulating stablecoins. The Bank of England and the FCA have pushed out proposals for the regulation of stablecoins, billing them as an efffective way to make payments faster and cheaper for consumers and retailers.
---
DONEDEAL FUNDING NEWS
🇲🇽Mexican Buy-Now-Pay-Later Enabler Axify Raised USD $1.3M. With the new funding and a clear strategic vision, Axify is poised to be a key player in fintech, providing innovative financial solutions without compromising access to quality or creating financial burden.
---
M&A
🇬🇧Crowdcube doubles down on secondaries with Semper acquisition. The acquisition of Semper will also allow Crowdcube to expand its offering to run crowdfunding deals for later-stage companies. Conversations about acquisition began before the summer and will see Semper's shareholders take equity in the combined entity.
---
MOVERS & SHAKERS
🇺🇸Jeeves welcomes Kash Baghaei as chief product officer. Kash's fintech expertise aligns with Jeeves' vision of addressing customer needs. With him onboard, the company aims to intensify its commitment to creating unparalleled banking solutions for its clients.
🇬🇧Monzo dives into insurance with London insurtech star at the helm. The founder of digital insurance start-up Brolly, Phoebe Chibuzo Hugh, has announced that she will join digital bank Monzo to lead its new insurance business. Read more
---
Want your message in front of 100.000+ fintech fanatics, founders, investors, and operators?
Shoot me a message on LinkedIn or send me an e-mail.