Daily News
Two years after entering the Brazilian market, the German digital bank N26 has announced its departure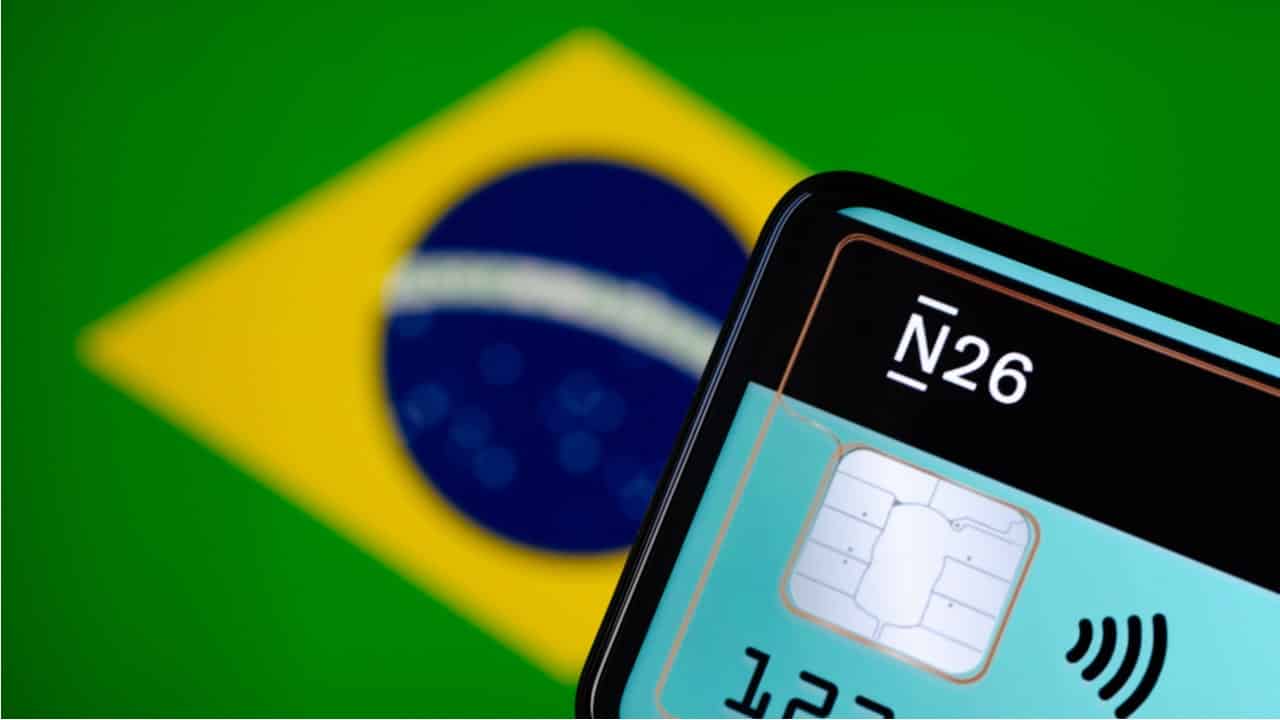 Good morning!
Two years after entering the Brazilian market, the German digital bank N26 has announced its departure.

The bank's exit aligns with a strategic shift to concentrate on key European markets, where it operates across 24 countries.

This move is part of a broader trend known as the 'startup winter,' characterized by more selective and scarce funding opportunities, contrasting with the bank's previous successful $900 million Series E funding at a $9 billion valuation.

N26 had initially set its sights on the significant number of unbanked consumers in Brazil, launching with a waiting list of 200,000 and a mission to improve financial health through 'fincare'—a blend of finance and care.

Despite these efforts, N26 faced intense competition from established digital banks like Nubank and Inter, as well as traditional banking giants with their own fintech ventures. This competition, coupled with the late market entry, presented significant challenges.

Upon its Brazilian entry, N26 received authorization to operate as a Direct Credit Society (Sociedade de Crédito Direto - SCD), allowing it to offer credit using its own resources.

The bank increased its local team to over 100 employees, but recent strategic changes led to 20 layoffs in July, despite denials of a potential exit or sale.
Enjoy more FinTech news I listed for you below, and have a great day!
Cheers,
---
BREAKING NEWS
🇬🇧Revolut has appointed long-time employee Victor Stinga to serve as interim CFO, according to people familiar with the matter. He is signing off the group's next set of accounts, which are due to be filed by the end of the year. In other news, the firm is in negotiations to relocate its headquarters to a more central area of Canary Wharf in what could be a boost for the struggling financial district.
---
FEATURED NEWS
MoneyLion presented its Q3 2023 earnings presentation. Explore the full article for further insights. Link here
---
#FINTECHREPORT
🇦🇺KPMG Australian Fintech Survey 2023. This survey aims to spotlight the key trends and the overall sentiment of the leading Australian fintech businesses, focusing on areas of interest such as revenue and funding, resourcing, and customers. Access the full report here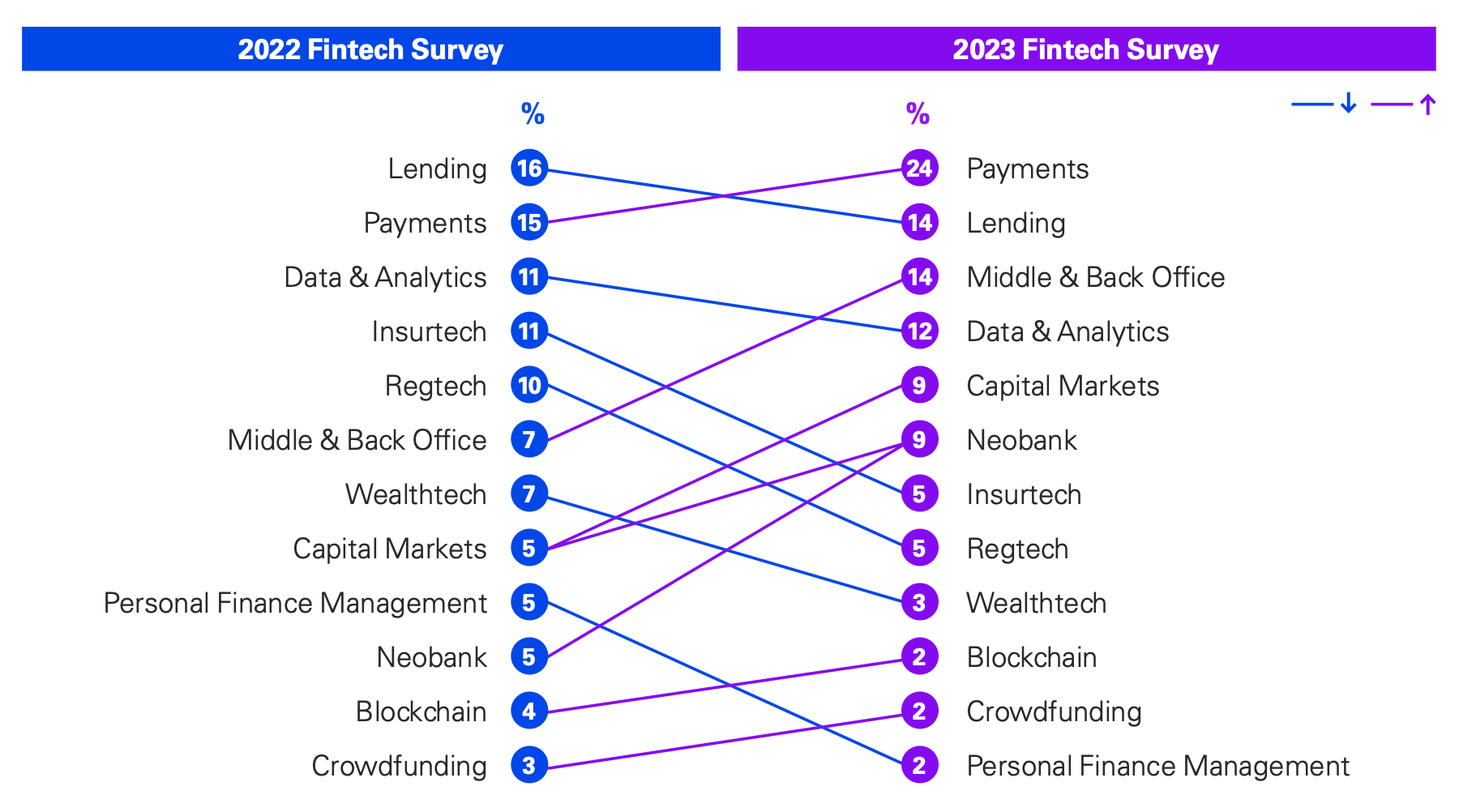 ---
INSIGHTS
🇭🇰Hong Kong's roadmap to promote FinTech adoption aims to drive fintech adoption and spark discussions among banks and fintech companies on its implications for industry transformation. Click here to read the complete article.
🇺🇸Warren Buffett makes $250 million from Crypto-Involved Nubank: He once said 'Cryptocurrencies basically have no value' . Despite his past skepticism, his investment in Nu Holdings has proven to be profitable. The bank's success reflects the evolving landscape of traditional finance and the growing influence of fintech firms and cryptocurrencies.
---
FINTECH NEWS
🇰🇭Cambodia's new Fintech policy reveiled. The Cambodia Financial Technology Development Policy 2023-2028, unveiled last month by the Cambodian government, is designed to promote financial innovation, maintain financial stability and enhance financial inclusion.
🇩🇪Recap, a Berlin-based fintech startup founded in 2021, has expanded its offerings to become a long-term financial partner rather than just a short-term funding source. Their new financial product, developed in collaboration with banking giant HSBC, allows businesses to freely manage their credit lines and customize repayment terms, extending the potential loan duration up to five years.
🇪🇸Lightyear, an investment platform supported by Richard Branson and Lightspeed Venture Partners, is expanding its operations into Spain with BlackRock and Ibex 35 money funds. Read more
🇺🇸Velo Payments launches their debut P2P app powered by Open Banking. Vizme, the world's first visual payments app was aimed squarely at digital natives and those navigating a cashless world, Vizme transforms every transaction into a vivid, narrative-driven experience.
---
PAYMENTS NEWS
🇸🇬The Monetary Authority of Singapore is initiating a pilot project for an advanced QR payment system known as SGQR+. This initiative will test the practicality of a unified QR payment gateway, allowing Singaporean vendors to process transactions from multiple payment networks via a single banking partner.
FinXP collaborates with Mastercard for cross-border payments. The partnership will enable FinXP to offer its diverse clientele, including e-commerce businesses, professional services firms, and sectors like blockchain and fintech, access to Mastercard's network
Mangopay partners with Aria. Through this collaboration, both companies intend to provide B2B marketplace and transactional Software-as-a-Service (SaaS) companies with tools that allow them to manage their payments and credit efficiently.
My POS is becoming the preferred PSP of Germany's Taxi Industry. From January onwards, the UK fintech company will supply card readers to Taxi-München eG, the largest taxi association in Germany with over 5900 drivers.
@Pay taps on Pismo for in-store and online payments. @Pay seeks to expand beyond Australia, and Pismo believes its platform can help play a pivotal role in meeting @Pay aspirations.
---
OPEN BANKING NEWS
Danish Fintech Openpay partners with Yapily to transform payments. This partnership marks a significant development in the Nordic open banking landscape, giving people convenient options for instant, free cross-border money transfers and day-to-day payments.
---
DIGITAL BANKING NEWS
🇦🇺A newly published research from Travelex has revealed that more than 50% of Australians still rely on cash as a main overseas payment method. According to the study, around 52% of respondents use cash as their primary foreign currency method, obtained at the destination, airport, or purchased before travel, especially among those under 25, constituting 62% of all participants.
🇬🇧OakNorth Bank enters business banking with high-touch current account as it hits £10bn in cumulative lending. One of OakNorth's unique features will be a dedicated OakNorth Business Partner for every customer who will be contactable on the phone or via email, akin to a traditional relationship manager in a bank.
Regulators are cracking down on banking software startups. That's bad news for Europe's fintechs. In the past decade, many of Europe's fintech success stories were built using the software foundation of others. It saved them time and money, and encouraged a proliferation of companies in the sector. Click here to learn more.
🇬🇧Metro Bank cash withdrawals return to 'more normal ranges.' The lender's deposits dropped from £16.4 billion to £15.6 billion by September. Despite this, a 'modest' profit was reported in Q3 due to the return of daily deposit flows to 'normal ranges'.
---
BLOCKCHAIN/CRYPTO NEWS
🇰🇼Kuwait Finance House and Ripple join forces to redefine cross-border banking in the Middle East. With Ripple as a strategic partner, customers can expect near-instantaneous payments, outperforming traditional banking systems.
🇬🇧LHV Bank founder has $470M worth of Ethereum, but lost his private key. Rain Lõhmus, founder of LHV Bank, told Estonian media last month that he's not made much effort to recover the funds but is willing to pay someone who can. Read on
---
DONEDEAL FUNDING NEWS
In the past week, we saw 7 FinTech deals in Europe for a total amount of €148.5m raised officially with five deals in the UK, one deal in The Netherlands, and one in France. Link here
Primer bags Tencent investment to fuel growth and innovation globally. The funds will be directed towards ongoing strides in product innovation, nurturing deeper penetration into global markets, and enhancing payment products and features.
🇺🇸Seattle fintech startup aims to help everyday investors sell call options. Tapp Finance, raised $300,000 to develop an app aiming to make Wall Street strategies accessible to everyday investors. Founded by entrepreneur Si Katara, the company offers tools to assist people in selling call options against their existing shares.
🇺🇸Black Ore Emerges from Stealth with $60 Million in Funding to Bring AI to Financial Services. The firm introduced its first product, Tax Autopilot, and plans to use the funds to onboard new customers, grow its team, and accelerate the development of additional AI-products across financial services.
Enable Announces $120M Series D Raise at $1.12B Valuation. The startup intends to utilize the fresh funding to accelerate the expansion of its platform, making the product faster to adopt, able to deliver even actionable insight for additional revenue and profit opportunities
🇮🇹Italian BNPL startup Qomodo raises €34.5m in pre-seed funding. The firm is introducing a suite of smart payment solutions to physical retailers, including a BNPL formula for essential yet often unexpected expenses,increasing both customer peace-of-mind and business turnover.
Volante raises $66m in a funding round led by Sixth Street Growth. This investment will allow the company to expand the reach of its Payments as a Service offering further into the mid-tier bank segment, especially in the US and Europe.
🇬🇧Due raises $3.3m for blockchain-based cross-border payments. The firm is offering fully non-custodial accounts, meaning clients maintain complete control over their assets on decentralised networks.
Galactic Holdings and its cryptocurrency platform, TruBit, have secured $6.25 million to expand their presence in Latin America and make cryptocurrency services more accessible. Read the full piece here
---
M&A
🇺🇸Bond.AI acquires Elastech. The acquisition strengthens BOND.AI's data and cloud capabilities as it expands its signature Empathy Engine® technology to more markets. Through this acquisition, Bond.AI is rolling out a dedicated data team, to help banks ace the AI game, all at their own pace.
---
MOVERS & SHAKERS
🇬🇧Volt appoints former Stripe Europe CEO as special advisor. London-based open payments gateway Volt has brought in Matt Henderson as a special advisor to the board. Please click here to learn more
🇬🇧Shieldpay appoints Diji Adu as chief technology officer. In his new role, Adu will focus on building a high-performing technology function to drive the company's ambition of becoming a leading solution for complex corporate transactions.
🇺🇸Kris Nuss appointed as Chief Revenue Office at FIntegrate Technology. With Kris's leadership, the company is poised to navigate the competitive business landscape, forging partnerships, and delivering solutions that empower organizations of all sizes.
---
Want your message in front of 100.000+ fintech fanatics, founders, investors, and operators?
Shoot me a message on LinkedIn or send me an e-mail.