Daily News
Tandem follows in the footsteps of Monzo, Chase, and Starling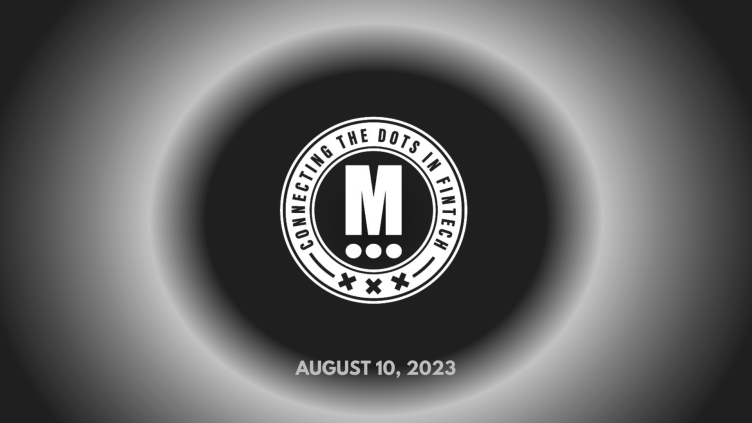 Terrific Thursday Fintech Fanatic,
Following in the footsteps of players like Monzo, Chase, and Starling Bank, it's now Tandem Bank that's boosting its interest rates.
The green digital bank is increasing its rate to 5 per cent from 4.36 per cent, after the Bank of England increased interest rates for the fourteenth consecutive time last week.
With the interest rates continuing to rise, the several banks trying to make their customers benefit by raising the rates.
Marqeta extends Block partnership
While just yesterday in this newsletter I mentioned that Block is shutting down its P2P payment app Verse in the EU and BNPL platform Clearpay in Spain, France and Italy, the company has managed to secure an extension of its partnership with Marqeta.
With the extension of the existing partnership, Block has secured the services of Marqeta at least until 2027 in which it will continue to power Block's successful mobile money transfer app Cash App.
Global card issuer Marqeta has also added a new partnership branching into Brazil with banking-as-a-service platform Fitbank.
The Latin American FinTech will act as Marqeta's BIN sponsor for customers looking to launch in the area in addition to itself being a customer.
TransferGo hit with €310,000 fine from Bank of Lithuania
Electronic money institution UAB TransferGo Lithuania has landed a €310,000 fine from the Bank of Lithuania after the central bank deemed the firm "violated the requirements of the Republic of Lithuania Law on the Prevention of Money Laundering and Terrorist Financing".
TransferGo Lithuania UAB is an electronic money institution established in the Republic of Lithuania. Transfergo provides an easy way to send money around the world in just a few minutes.
The Bank of Lithuania says it unearthed deficiencies in how the firm identified, assessed and managed money laundering and terrorist financing risks.
In addition to the fine, UAB TransferGo Lithuania has also received a mandatory instruction from the bank to resolve "all identified violations of legal acts and deficiencies by 1 December 2023".
The news comes after the Bank of Lithuania revoked the EMI licence of UAB PayrNet last month.
Onwards to the other FinTech news:
---
The Philippines Fintech Map, which is part of the "Fintech Philippines Report 2023," comprises a growing environment that now sports at least 285 FinTech companies. Download the complete report to learn more
Take a look at "Unlocking Financial Services for Telcos" and discover how the telecommunications industry can revolutionise its business model by embracing digital financial services and banking. Click here to download the full report.
---
ARTICLE
Klarna Kosma has more than tripled in the past year. Back in April 2022, Klarna launched "Kosma" aiming to streamline its offerings under a unified brand, ensuring customers and partners could easily access and understand Klarna's open banking services. Read the full article in which Klarna clarifies the recent news related to Klarna Kosma.
---
INSIGHTS
Check out the Top 8 Most Well-Funded Fintech Companies in the USA. These companies are pioneers in their respective sectors, driving innovation, challenging traditional financial institutions and capturing the attention of investors. Read more
Irish FinTech investment continues to fall in 2023 after H1 shortfall. Check out Key FinTech investment stats in Ireland, H1 2023, according to FinTech Global. Link here
---
FINTECH NEWS
MoneyLion Announces Second Quarter 2023 Results. "We ended the quarter with nearly 10 million Total Customers, more than twice as many compared to the second quarter of 2022," Dee Choubey, MoneyLion's co-founder and CEO said.
Worldpay From FIS' Merchants Now Have Access to Alipay+. Alipay+ features a suite of cross-border digital payment and marketing solutions operated by Ant Group, which connects global brands with mobile-savvy consumers worldwide.
payabl. gains EMI licence to bolster UK expansion. This marks what has been described by the paytech company as a "pivotal moment" and a "critical step" as it continues its growth trajectory.
Dwolla launches API solution for streamlined payments operations. The new solution simplifies the process of replacing legacy, batch-based technology with modern infrastructure, enhancing the management and reconciliation of payments across multiple financial institutions.
Pomelo expands to Chile. With this expansion, Pomelo is now operating in Argentina, Colombia, Brazil, Peru, and Chile. Read more
---
DIGITAL BANKING NEWS
Greenlight's new credit card helps teens, their parents build credit together. Parents can add their teens as authorized users of the Greenlight Family Cash Card, part of Greenlight's subscription plans starting at $4.99/month.
More banks pay multi-million dollar penalties over WhatsApp use. Wells Fargoand BNP Paribas are among the latest banks to be hit with multi-million dollar penalties by US regulators over employee use of unofficial communication tools like WhatsApp and iMessage. Read more
SoFi integrates Galileo AI-driven digital assistant, Cyberbank Konecta. "We are proud to embrace AI-powered conversational banking with Galileo at scale, while having the ability to build on and create new, highly personalized experiences," said Aaron J. Webster, SoFi Chief Risk Officer.
---
BLOCKCHAIN
Brazil central bank names its digital currency 'DREX,' scheduled for 2024 launch. The DREX will use distributed ledger technology (DLT) to settle wholesale interbank transactions, while retail access will be based on tokenized bank deposits. Read more
Binance becomes first fully licensed crypto exchange in El Salvador. This milestone achievement represents another step on Binance's ongoing efforts to get local licenses and permissions in key markets worldwide.
BitPay lets users pay bills with crypto. "Paying everyday bills without a bank account is a monumental step for the crypto and unbanked community," says BitPay CEO, Stephen Pair.
---
PARTNERSHIPS
Tabit and Jifiti partner on embedded B2B lending for merchants in Canada.Merchants in Canada can now offer regulated B2B financing using the Tabitplugin, powered by Jifiti's lending platform. This enables businesses to provide customers with instalment loans and net terms during their shopping.
Paymentology announced partnership with Mexican startup DolarApp. This collaboration has revolutionised payment options, ensuring a seamless and secure experience for users in the country, and when travelling, while providing a reliable platform that supports DolarApp's growth and expansion plans.
Davivienda and Siigo partner up in Colombia. SMEs in Colombia face credit hurdles due to application challenges and lack of formal structure. Davivienda and Siigo's collaboration aims to ease this burden. Read more
Tink announces the expansion of its existing partnership with Irish postal services provider An Post. Using Tink's open banking technology, the Money Manager smart budgeting tool securely links people's current accounts and credit cards from all major banks in one place.
Zirtue announces partnership with TruStage™ to provide its first-of-its-kind loan insurance solution. Through this new collaboration, the lending platform makes TruStage™'s newest product, Payment Guard Insurance, available in order to help customers against an unexpected job loss or disability, at no added cost.
Alloy partners with TrueBiz to automate merchant web presence verification and reduce risk for Financial Institutions. The partnership with TrueBiz helps Alloy's 400+ clients automate critical underwriting processes, reduce manual overheads, and unlock scale. Link here
M&As
InComm Payments acquires Zenda. The acquisition marks the company's first expansion into the employer health benefits category with unique HSA and FSA solutions that leverage AI to automate Internal Revenue Service (IRS) rules and streamline account management.
Serasa Experian has successfully concluded its acquisition of a majority stake in Mova, following the green light from the Administrative Council for Economic Defense and the Central Bank. This acquisition aligns well with Serasa Experian's strategy of expanding its business portfolio in Brazil.
Endowus completes another funding round. The Singapore-based digital wealth manager will use the new funds to «continue scaling and dominate its core markets of Singapore and Hong Kong» to bring its «fee-only, conflict-free» offering to the broader market.
SumUp secures New $100m Credit Facility from Victory Park Capital. The move is set to enable the London-based to drive expansion of its merchant cash advance product and support UK-based merchants.
Side Stage Ventures announces first close of $15m with new seed fund. The fund will focus primarily at the Seed stage, offering the first cheque to founders and their teams at the earliest stages of company building.
Cashbanx has secured an investment of R$ 20 million from SRM Ventures. With the newly acquired funds, Cashbanx aspires to achieve exponential growth, aiming for R$ 1 billion in gross merchandise volume in the coming years.
Former Brex duo raises $5 million for new, pre-revenue A.I. agent startup meant to help fintech teams scale. AJ Asver and Miguel Rios-Berrios closed the round for Parcha AI in mid-July—a mere two months after publicly launching the company.
Singapore central bank pledges $150 million to support new fintech projects.The funding is granted under the Financial Sector Technology and Innovation Scheme, an initiative to promote Singapore as a financial centre. Read more
---
Want your message in front of 100.000+ fintech fanatics, founders, investors, and operators?