Daily News
Portugal's FinTech Surge: Opportunities in a Time of Global Economic Strain

Happy Monday!
Despite the challenges posed by volatile geopolitics and an economic recession, the 2023 FinTech ecosystem is looking bright.
Financial resilience prevailed despite Europe's tough FinTech funding landscape. High inflation led to restrictive policies and rising interest rates, impacting valuations. Bank failures in the US and Europe added complexity. Uncertainty lingers amid inflation, the Ukraine–Russia conflict, and energy prices.
On the other hand, the landscape of funding opportunities for FinTechs in Portugal has been growing, with key programs like the Portuguese Recovery and Resilience Programme (RRP), Portugal 2030, and the Horizon Europe program offering support in diverse areas such as innovation, R&D, and business development.
Websummit in Lisbon is kicking off today, and Portugal FinTech dropped the Portugal FinTech Report 2023.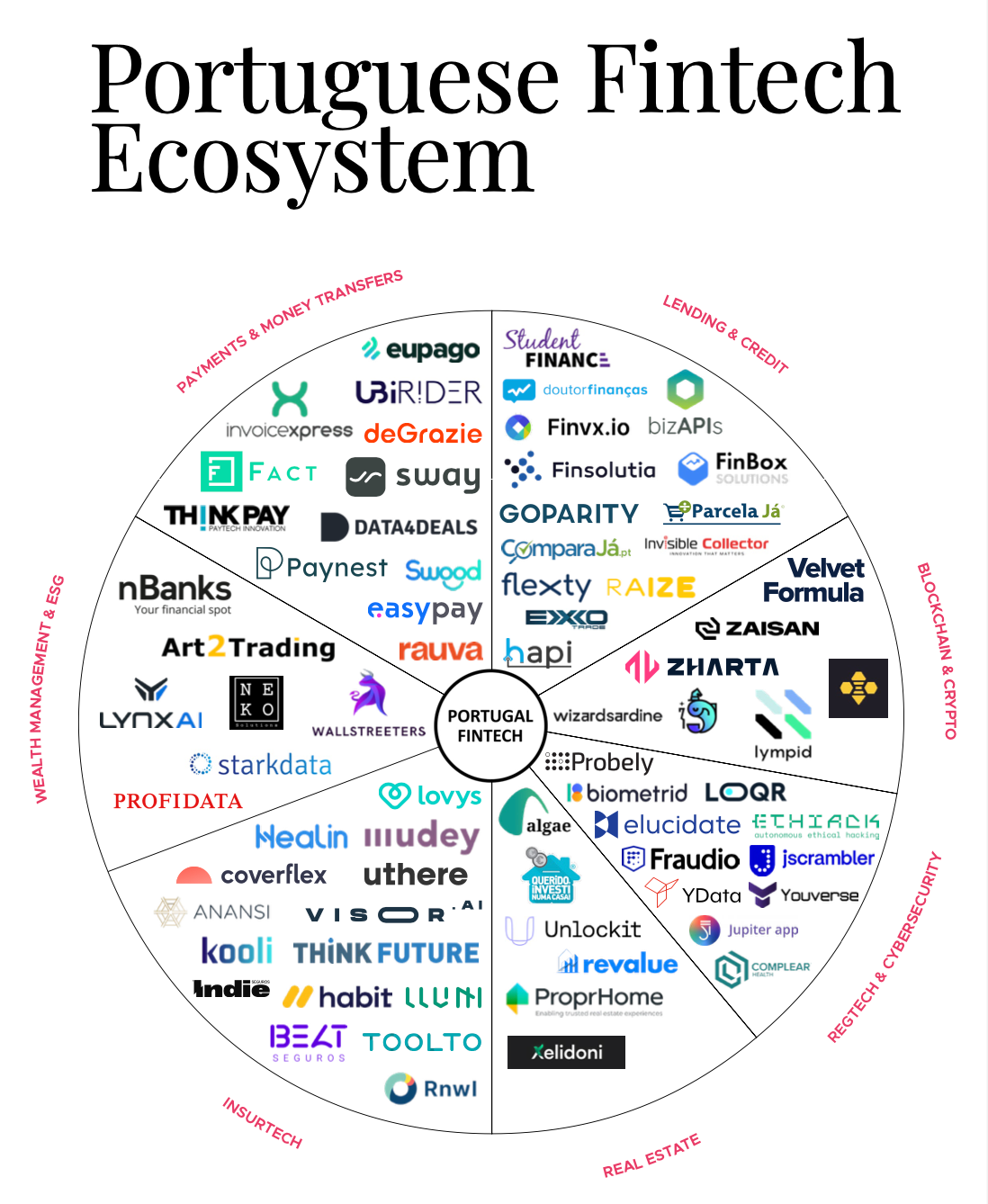 I love Lisbon, and I'm a bit disappointed sitting here in rainy Amsterdam instead of sunny Portugal. To be honest I just didn't know which event to choose this week: Websummit, Singapore FinTech Festival, or FinTech Talents in London.
Maybe you can help me decide where to go next year: Are you attending one of these events? Let me know what I am missing out on and vote in the comments what's your favorite FinTech event:
A: Websummit in Lisbon
B: FinTech Festival Singapore
C: FinTech Talents in London
D: Is there another event..?
I would love to hear your thoughts!
Finally, I might have an interesting secondary investment opportunity in an embedded finance/banking as a service platform in the US that helps companies launch new banking and lending products. Are you interested in this deal, sign up here and I'll get back to you soon!
Have a great start to the week, and don't forget to vote for your favorite event in the comments below👇
Cheers,
Marcel
---
POST OF THE DAY
Wheel of Finance: modern banking platform to enable interactions with the financial services ecosystem.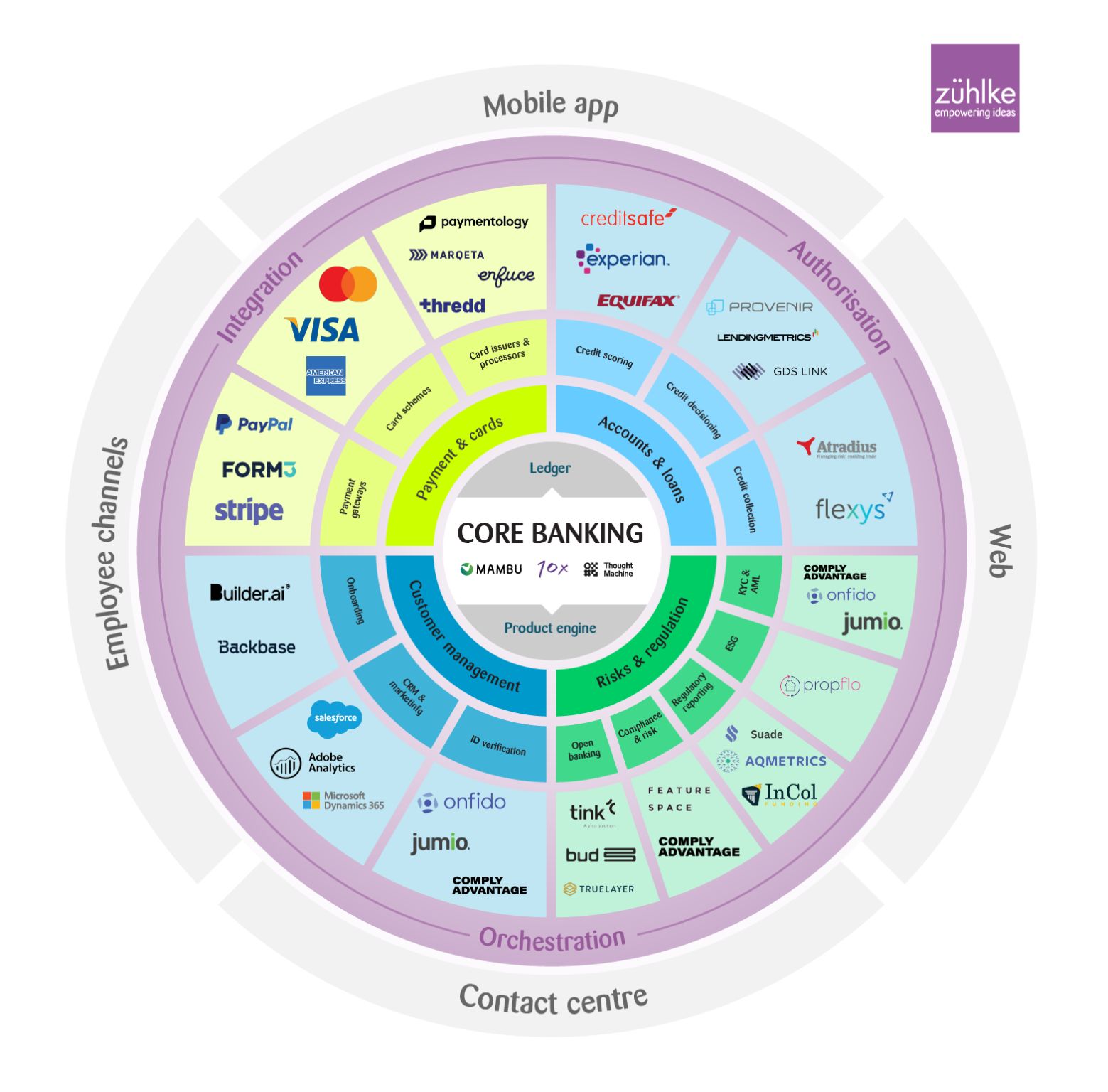 ---
#FINTECHREPORT
Annual Progress Report on Meeting the Targets for Cross-Border Payments: 2023 Report on Key Performance Indicator. This report focuses on the sender's perspective for retail payments, noting significant cost differences when the same region is the receiver. Download the full report here
---
FINTECH NEWS
🇬🇧 Gavin Williamson cleared for advisory board role at Fintech Lanistar. The Advisory Committee on Business Appointments (Acoba) has warned Williamson against using his connections from time in government for the benefit of his new company. Lanistar, previously under scrutiny by the FCA, has ended its EMD agent relationship with Modulr.
🇺🇸 LendingClub Bank crosses $1 billion personal loans sold through its Structured Loan Certificates Program. Marketplace investors gain leveraged returns with low-cost financing on a liquid security, while LendingClub earns an attractive yield with minimal credit risk. Read more
🇲🇽 Klu Tech, S.A.P.I de C.V. (Klu) and XC Networks, S.A. de C.V. (operating as Pagando), have been granted authorization to operate as Electronic Payment Fund Institutions (IFPE). These approvals, confirmed by the National Banking and Securities Commission (CNBV), increase the number of firms operating under the Fintech Law to 69.
🇲🇾 Travelers from 7 countries can now use their Alipay-supported E-Wallets in Malaysia by scanning PayNet's DuitNow QR at over 1.8 million merchants nationwide. More Alipay+ payment partners are expected to join the network soon.
🇺🇸 SEC faces fierce pushback on plan to police AI investment advice. Brokers, hedge funds, and investment advisers are pushing back hard against attempts by the main US markets regulator to manage how artificial intelligence is used to give financial advice to investors.
🇬🇧 Jaja launches its own-branded credit card for new customers. The company has re-entered the market by opening new applications for its Vanta Purchase credit card. The card offers zero percent interest for the first four months, no annual fee, and a 34.9 percent APR.
---
PAYMENTS NEWS
Global merchants acquiring revenue will reach $100 billion by 2027. Boston Consulting Group expects revenue for the merchant acquiring industry to rise by 6.9% annually over the next five years, taking the global revenue pool to $100 billion by the end of 2027. Read analysis here
🇺🇸 Affirm's debit card sees 75K signups per month. The company's fiscal first quarter results showed resilient consumer spending across a variety of channels and enthusiasm for the company's debit card offering. The card gives consumers the option to pay for purchases over time or all at once.
🇺🇸 Fintech app Brigit to pay $18M in refunds to customers who used its cash advance and credit building services that were falsely advertised, according to the Federal Trade Commission. The company agreed to the refund as part of a settlement with the agency but vehemently denies the allegations.
---
OPEN BANKING NEWS
🇺🇸 Alkami and Plaid partner to provide financial institutions with direct access to Plaid via the Financial Data Exchange Aligned API Core Exchange. This partnership offers Alkami's financial institution clients direct API access to Plaid's data network, enabling seamless and secure financial data sharing.
Belvo launches new products in Mexico and Colombia, including direct debit and payouts, reshaping the landscape of recurring payments. These new solutions allow users to initiate automatic transactions directly from their bank accounts, streamlining payment processes.
The European Parliament has reached an agreement requiring EU banks to provide instant payments at no extra cost, making euro instant transfers more affordable and available to consumers and businesses across the EU.
---
DIGITAL BANKING NEWS
🇬🇧 NatWest cuts Alison Rose payout following de-banking scandal. NatWest has canceled over £7.5 million of former CEO Alison Rose's payout after her forced resignation following the shutdown of Nigel Farage's bank accounts. More here
Wise halts new UK and EU business customers amid capacity strains. The company has been forced to freeze onboarding all new business clients across the UK and Europe due to "high demand", in the latest hiccup to face the firm after it "deactivated" all US business cards last week.
---
BLOCKCHAIN/CRYPTO NEWS
🇺🇸 SEC's Gary Gensler hints he's open to a FTX reboot under proper leadership. Gensler's comments were made in response to reports that Tom Farley, former NYSE president, is now in the running to buy the bankrupt cryptocurrency exchange.
🇰🇪 Kenya's $20 billion crypto market takes first step to regulation. Kenya's parliament has asked the Blockchain Association of Kenya (BAK) to prepare the first draft of what might become the Virtual Asset Service Provider's Bill, commonly known as the Crypto Bill.
🇺🇸 BlackRock expands crypto strategy with Ethereum ETF application. In a Nasdaq filing, the asset manager disclosed its intention to establish an ETF that includes Ethereum's ether token (ETH), bolstering its cryptocurrency strategy.
🇺🇸 JPM Coin launches programmable payments. Onyx by JP Morgan has launched programmable payments for blockchain-based accounts on JPM Coin. The solution allows users to use a 'If-This-Then-That' interface to program their transactions.
🇸🇬 Hodlnaut heading for liquidation after failure of restructuring, sale efforts. Crypto lender's days appear to be numbered after the High Court of Singapore ended judicial management and ordered its liquidation. Users' funds have been frozen since August 2022.
---
DONEDEAL FUNDING NEWS
🇩🇪 Fintech investor Acton Capital launches new €225m fund. The firm that has invested in fintech companies such as Mambu and iwoca, plans to invest in 6-8 deals per year, running from €3-10m. This is the firm's largest fund since it launched in 1999.
🇺🇸 Private investment management platform Arch raises $20m. The funds will be used to further expand Arch's team and enhance its product, focusing on streamlining manual work in alternative investment management.
🇺🇸 Tech veterans with stints at Stripe and Square on their CVs have raised $3.1 million for Era Finance, a new AI-powered wealth management platform that pairs expertise from human advisors alongside advanced AI to provide tailored financial advice for users at scale.
🇺🇸 Anti-money laundering startup Greenlite gets $4.8 million. Greenlite acts as a co-pilot for compliance analysts at banks and fintechs, helping them determine whether a "risky" customer can be banked. Read more
🇵🇰 Singapore-based startup EduFi raises funding for its student loan platform. The startup has launched an artificial intelligence-powered study now, pay later (SNPL) lending platform and its mobile app in Pakistan, a country that does not have student loan products as a category.
🇺🇸 Almond FinTech Raises $7M. The funding will help broaden Almond's rapidly expanding network in Asia, the Americas, and Africa, while reinforcing their commitment to making financial services affordable and accessible to people everywhere.
---
M&A
Gozem has acquired Beninese fintech startup, Moneex in an undisclosed deal. This acquisition will empower Gozem to establish a mobile money solution known as Gozem Money, with plans for its launch in Togo and Benin. Read the full piece here
---
MOVERS & SHAKERS
🇺🇸 Block, the Jack Dorsey-led financial services technology is letting go of at least a thousand employees. The company is enforcing an 'absolute cap' of 12,000 employees across Block and its subsidiaries, including Square, Cash App, Afterpay, and Tidal.
🇺🇸 Greenlight Appoints Janet Lamkin to its Board of Directors. "With Janet's expertise in leading world-class brands, we look forward to growing awareness of our innovative family banking solutions even further, benefiting millions more families," said Greenlight CEO.
---
Want your message in front of 100.000+ fintech fanatics, founders, investors, and operators?
Shoot me a message on LinkedIn or send me an e-mail.