Daily News
Navigating the Storm: FinTech's Uncharted Waters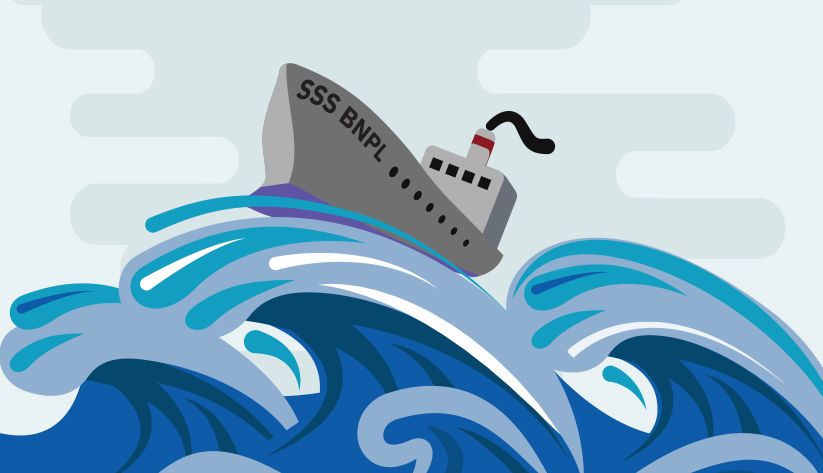 The FinTech landscape is buzzing with the echoes of disruption, change, and a certain tumultuousness that has investors on edge. A cascade of events has unfurled in the sector, starting with Adyen's palpable $13 billion evaporation in market cap last month, a swift reaction from stakeholders when it fell short of quarterly revenue expectations. Yet, this turbulence isn't isolated.
The privately-held European transaction maestro, SumUp, is not immune to the undertows of valuation contraction, now engaging in inside sales of shares at a valuation that potentially plummets to a staggering low of $4.1 billion, reflecting a nearly 52% descension from its previous $8.5 billion pinnacle reached after raising $624 million in June 2022.
Transcending the waters to the UK, an emerging payments start-up boldly stakes its claim in the territory, often dominated by established players like SumUp, fortifying its position with a fresh injection of £6m in funding, a move signaling vibrant undercurrents of rivalry and innovation in the space.
In contrast, across the pond in the US, Goldman Sachs navigates through its own financial tempest. Could the substantial losses emanating from its decision to offload specialty lender GreenSky have been mitigated? A consortium spearheaded by FinTech innovator Pagaya Technologies, renowned for its avant-garde, nontraditional underwriting techniques, dangled a tempting $700 million offer before them.
Yet, Goldman steered towards an alternative path, ultimately anchoring a deal around the $500 million mark with the Sixth Street-led group.
Now let's dive into other FinTech industry news I listed for you today👇
Cheers,
---

---
POST OF THE DAY
The Rise of Digital Banks in the UK Banking Landscape🇬🇧. Here is a detailed analysis: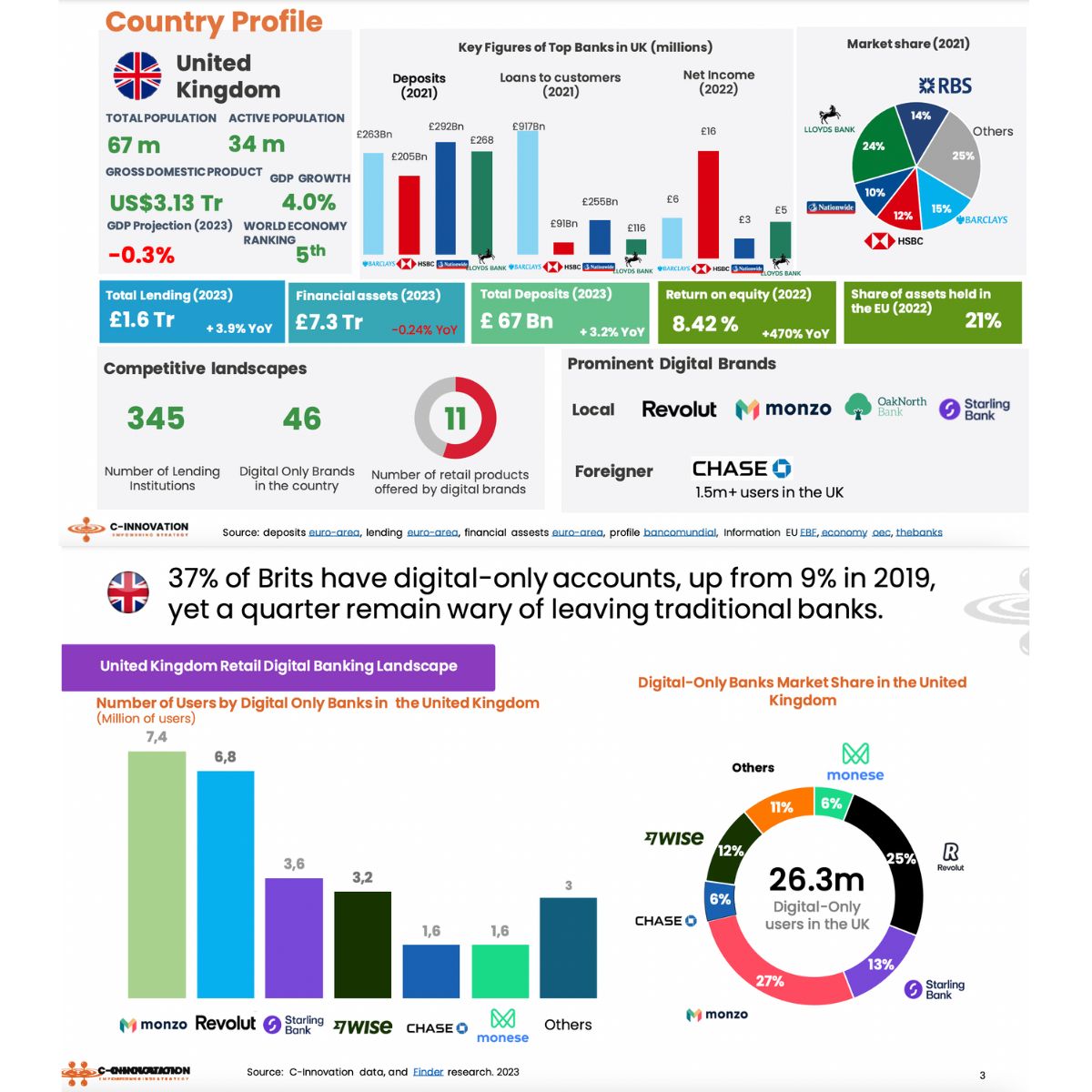 ---
INSIGHTS
Monzo Bank and how it became the Brand you can bank on. While many large banks have strong Salience, often relying on their heritage and awareness, Monzo is invested in building Meaningful Difference. Read this interesting report by Kantar about Monzo's brand value in banking. Link here
---
PODCAST
🎙️Leaders in Finance Extra Episode. This episode was recorded live from the Leaders in Finance AML Netherlands event on 5 October 2023, featuring five distinguished speakers. Listen to the full podcast episode here
---
FINTECH NEWS
🇬🇧FCA fines Equifax £11m for major consumer data breach. The FCA declared Equifax negligent, due to a failure in 2017 which exposed 13.8 million UK consumers from cyberhackers as their data was sent to the US for processing, making it one of the largest cybersecurity violations in history.
🇪🇸Tymit Recognised as an Innovative SME by the Spanish Government. This recognition celebrates Tymit's unwavering commitment to innovation and the exceptional dedication and creativity of its team. Read more
Synapse CEO shares his thoughts on the reporting from last weekend, after a letter meant to be private was made public. Read the full piece here
🇵🇭GCash moves closer to going public. The company has achieved significant growth in a competitive market with 81 million active users and 2.5 million merchants and social sellers as of May, without burning an unacceptable amount of cash.
🇨🇴Investment bank Pronus joins forces with Págame. This strategic alliance aims to equip entrepreneurs with an array of services and products, typically confined to physical stores, directly through their mobile devices.
🇳🇦Abba Payments Ltd. repositions Fintech industry in Africa, unveils the launch of Abba Wallet. The app offers zero deductions from account balances, no monthly fees, no hidden charges, easy access to your cash anytime, send and receive money in real-time, crowd raise funds for immediate needs and more.
CAF launches a call to fund Fintech focused on migrants. CAF opens its fourth call for LIF 2023 to finance fintech startups focused on the financial inclusion of migrants and their MSMEs in Latin America and the Caribbean. Read more
---
PAYMENTS NEWS
🤯 UPI's Meteoric Rise to 10 Billion Transactions. UPI stands out as a distinguished global fintech innovator, efficiently amalgamating technology to offer secure and user-oriented financial services. Check out this comprehensive article to learn more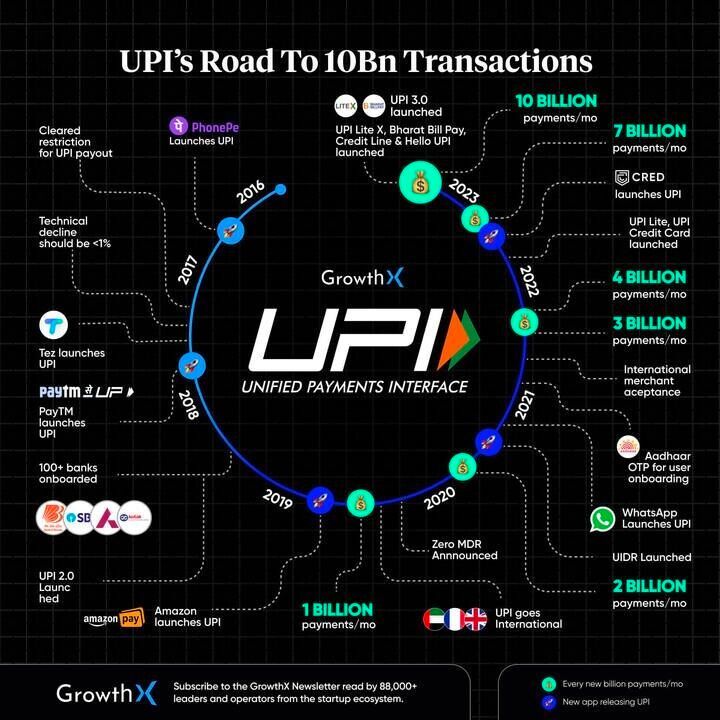 🇮🇳The Reserve Bank of India fines Paytm's Payments Bank about $650,000 for KYC failures. Last year, RBI ordered Paytm Payments Bank to stop new customer onboarding and undergo an IT audit due to "supervisory concerns". Following a detailed review focusing on KYC/AML compliance, RBI found non-compliance with certain rules.
🇬🇧New online cash payment solution, Kasssh, launched in UK. Kasssh brings the convenience and security of cash payments to the digital sector, making online shopping more accessible than ever before, and is now available to all UK ecommerce sites.
---
OPEN BANKING NEWS
🇧🇷Pluggy is integrating a "connector" into the regulated environment established by Brazil's Central Bank (BC), allowing its clients to enjoy the benefits of regulated Open Finance with a single click via the same API.
---
DIGITAL BANKING NEWS
Revolut moves US HQ closer to Wall St. and becomes first fintech company in Singapore to launch Instant Card Transfers. According to Sid Jajodia, Revolut US CEO: "This office move represents a big step forward in Revolut's expansion in the US, which is a key market for us." Meanwhile, in Singapore, the firm launched a new remittance service enabling secure, 24/7 money transfers to over 80 countries.
🇺🇸Wells Fargo extends wealth platform to all customers. The LifeSync platform's availability is being expanded, providing all customers with real-time progress on goals, tracking of key "vitals" — including net worth, credit card reward balances.
India, Singapore, Hong Kong Among Top 5 Biggest Adopters of Digital Banking, ranking second, fourth and fifth respectively, according to a global study conducted by Australian comparison website Finder. Brazil is the world leader, and Ireland holds the third position in terms of digital banking adoption.
🇲🇾Digital banks gradually go live in Malaysia. In April, Malaysia's digital banks had trouble finding the right people to run the new businesses. Despite these challenges, Grab's GXBank-Berhad became the first of Malaysia's online banks to launch in early September.
---
DONEDEAL FUNDING NEWS
🇦🇪UAE's Zest Equity raises USD 3.8M seed round to digitize private market transactions. The startup will use these funds to drive the company's ambition to expand its product offering in the MENA region. Read more
🇺🇸Armed with $40M in fresh capital, fintech Stash says it's moving toward an IPO. CEO Liza Landsman describes the move as a win for Stash, a startup that aims to offer lower and middle income consumers an affordable way to invest, and has aspirations to go public in the relatively near future.
🇳🇿Westpac NZ's venture capital arm leads $1.4m investment round into Akahu, the leading provider of open finance connectivity in New Zealand. Akahu enables open banking payments, commonly used in payroll services, payment apps, ecommerce, and other payouts.
---
M&A
🇩🇪Dock Financial buys Paydora. The acquisition isn't merely a matter of asset procurement - it transitions the founding figures of Paydora into Dock Financial's management, pooling expertise particularly in frontend development.
---
MOVERS & SHAKERS
HSBC-backed Tradeshift fires CEO over sexual assault allegations. In late August, the board and management team of the fintech became aware of serious allegations of sexual assault and harassment against Lang. As a result, he was dismissed on 1 September for gross misconduct on multiple grounds.
🇬🇧Michael Mueller to hand over the CEO role at Form3. He will move into the role of executive chair, where he will maintain some executive responsibilities, as co-founder Mike Walters takes over as CEO.
🇬🇧UK's digital bank Tandem appoints James Streeter as Head of ESG. In this newly created role, James will aim to "set the environmental, social and governance (ESG) strategy for Tandem; taking responsibility for the bank's policies, compliance and targets.
---
Want your message in front of 100.000+ fintech fanatics, founders, investors, and operators?
Shoot me a message on LinkedIn or send me an e-mail.