Daily News
Monzo bank denied Jeremy Hunt an account as staff called Tories 'evil'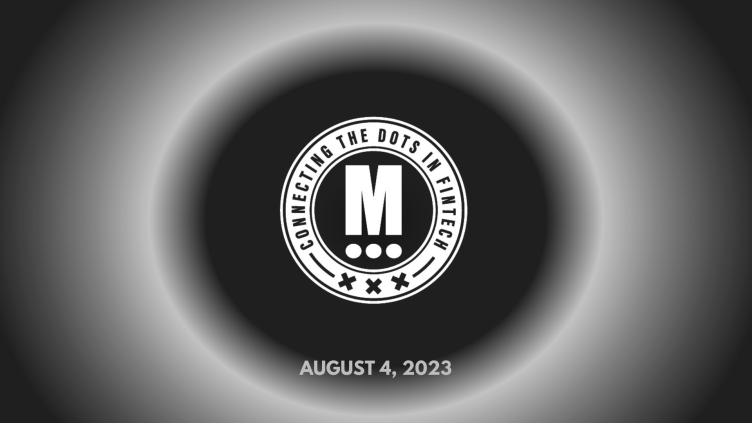 Happy Friday FinTech Fanatic,
In the wake of Alison Rose's resignation as chief executive of NatWest group last week, after discussing Nigel Farage's Coutts bank account with the BBC, and Coutts CEO Peter Flavel stepping down over the same delicate issue, more cases are getting public.
This time it's The Times revealing staff at Monzo Bank, the challenger bank with seven million customers, refused to give Jeremy Hunt, the chancellor, an account described the Conservatives as "evil" and celebrated Tory election losses.
Employees also said Jacob Rees-Mogg "could do the human race a favour" by leaving politics, according to leaked internal chats seen by The Times.
Hunt revealed last month that he had his application for an account with the lender rejected before he was appointed chancellor.
Stripe launches tax solution
Payments giant Stripe has launched a tax feature for businesses to connect to, enabling them to streamline their taxes in a connected all-in-one solution.
Firms can access Stripe Tax by linking their Stripe Connect accounts to offer payment services tax solutions to customers, making it easier for businesses to sell cross-border by providing a no-code solution for the complex tax requirements that international expansion presents.
Please find the other FinTech news listed after the break:
---
Global FinTech Funding in H1 2023 recorded $52.4B with 2,153 dealsaccording to the latest "Pulse of FinTech" report by KPMG. Click here to download the complete report for more interesting stats and figures.
Check out the latest FinTech report about BNPL from Consumer Reports. This report highlights recent trends in the BNPL market, examines the practices of BNPL providers that pose risks to consumers, and suggests a range of approaches to mitigate these risks. Read the complete report here
---
INSIGHTS
Growing Weary of Financial Challenges, Bank Customers Reluctantly Turn to Buy Now, Pay Later. Amid ongoing economic uncertainty, customers are turning to "Buy Now, Pay Later" programs for short-term financial relief, even if they are not convinced it's in their best interest. Read the complete report by JD Power.
Nigeria Trails South Africa and Kenya in Africa's B2B Payment Revolution. A recent report from Duplo reveals that Nigeria trails behind South Africa and Kenya in critical areas such as the adoption of electronic bank transfers, speed of processing invoices, and payment automation.
The story of how India's Unified Payments Interface emerged as the biggest digital payment platform and is solving a $100B remittance challenge. I highly recommend reading the complete source article on this topic by Jas Shah.
Take a look at the BirAPI Open Banking Turkiye Monitor - July 2023 - by BirAPI.Link here
Has Paytm found the secret sauce? After years of rolling out seemingly unrelated digital financial services, the Indian fintech giant is instead focusing on lending and seeing its revenue rise accordingly. Click here to read full article.
The European Commission (EC) published its proposed revisions to EU payment services legislation, as well as a proposal on Open Finance/data access in the financial services sector beyond open banking/payment accounts in the form of a new Open Finance framework called "FIDA".
Here are the Top 10 European FinTech Funding Deals for July 2023, according to BlackFin Tech. Check out here
What happened in the FinTech industry in the Nordics? Take a look at "Nordic Fintech Snippets– July 2023" by Helsinki FinTech Farm and find the industry highlights, including funding rounds, partnerships, acquisitions, and new launches.
---
FINTECH NEWS
noon.com Launches Peer-to-Peer Payments Service "noon Pay," which enables individuals to transfer money in the form of noon credits to anyone using just their mobile phone number or an email ID.
Benjamin launches engaging app redefining rewards. The startup is now expanding its unique cash back rewards system to the remainder of its 15,000-person waitlist and beyond.
Mastercard, Lipa Later Group To Expand Buy Now, Pay Later Solution In Africa. By partnering with Lipa Later, Mastercard is leveraging its technology to enable digital payments solutions in a digitally secure way. Read more
The Australian Securities and Investments Commission is suing online investment platform eToro over an alleged failure to act honestly and fairly in the marketing of its contract for differences (CFD) product, leaving 77% of retail clients out-of-pocket.
---
BLOCKCHAIN
Coinbase denies SEC told it to delist everything but Bitcoin. Coinbase CEO Brian Armstrong reportedly said the SEC requested it delist all other cryptocurrencies, but a spokesperson said the comments were taken out of context.
U.S. prosecutors worry Binance charges could cause run on exchange. U.S. Department of Justice officials are considering fraud charges against crypto exchange Binance, but are concerned about the cost to consumers, according to people familiar with the matter.
---
PARTNERSHIPS
Airwallex and OurCrowd partner to make it easier to invest in global startups. With this new partnership, OurCrowd's investors from over 195 countries can invest in global startups on a digital platform in their own currency easily, quickly and with favourable terms.
Automotive lending platform GoFi taps Provenir for credit risk decisioning. GoFi selected Provenir for the platform's flexibility and customization optionsand to allow it to quickly and easily integrate with many different platforms.
HSBC joins forces with Tradeshift to launch embedded finance business. The partnership will see the embedding of a variety of digital solutions, including payment and fintech services, into the trade, e-commerce and marketplace experiences provided by Tradeshift and other platforms.
WaterStone Bank taps nCino for cloud banking platform. Ryan Gordon, EVP and chief credit officer at WaterStone Bank, says the partnership is a "strategic move to help us consolidate and streamline our lending processes across all lines of business".
M&As
Payoneer acquires data platform Spott. Spott's technology will enable Payoneer to better understand and serve customers, which supports our mission to make it easier for SMBs to operate and grow their business around the world.
WiserAdvisor buys Indyfin. The acquisition is set to strengthen WiserAdvisor's marketplace position by providing financial advisors with an online software product that helps them gather reviews to earn trust from prospects and acquire clients more effectively.
---
Petal Closes $240M in Debt and Equity. These new sources of capital provide Petal with substantial fuel to expand the Petal credit card program, which provides access to high-quality Visa® credit cards to consumers who are new-to-credit.
Knot API raises $10M from Amex, Plaid amid deposit war. Amex CEO Kenneth Chenault, Jason Robins (CEO of Draftkings), and Jason Mikula (author of Fintech Business Weekly) also invested in the round.
GoLogiq has agreed to acquire Symplefy in a $30m deal with the final sum contingent on performance-based earnouts. This strategic acquisition is designed to integrate and augment Symplefy's extensive data generation with GoLogiq's existing Radix™ Big Data analytics platform.
Blockchain payments firm Orbital raises $5 million. The funding marks Orbital's first institutional capital raise and will enable Orbital to continue its rapid growth, secure additional licences in new jurisdictions, and further develop its product.
---
MOVERS & SHAKERS
Stripe names Confluent executive Steffan Tomlinson as CFO. The company has found a CFO after a six-month search. Tomlinson was named to the role on Wednesday. Stripe Co-founder and President John Collison announced the news to the company.
Howden India appoints Amit Agarwal as new CEO. The global insurance group's announcement will see Agarwal takes over from Praveen Vashista, who will now step up to the position of Chairman.
---
Want your message in front of 100.000+
fintech fanatics, founders, investors, and operators?