Daily News
FinTech super-app Rauva is to acquire the bank Banco Empresas Montepio for around €30m
Today we have some big industry updates from Europe. Let's start with breaking news from Portugal where FinTech super-app Rauva is to acquire the bank Banco Empresas Montepio for around €30m, advancing its business solutions.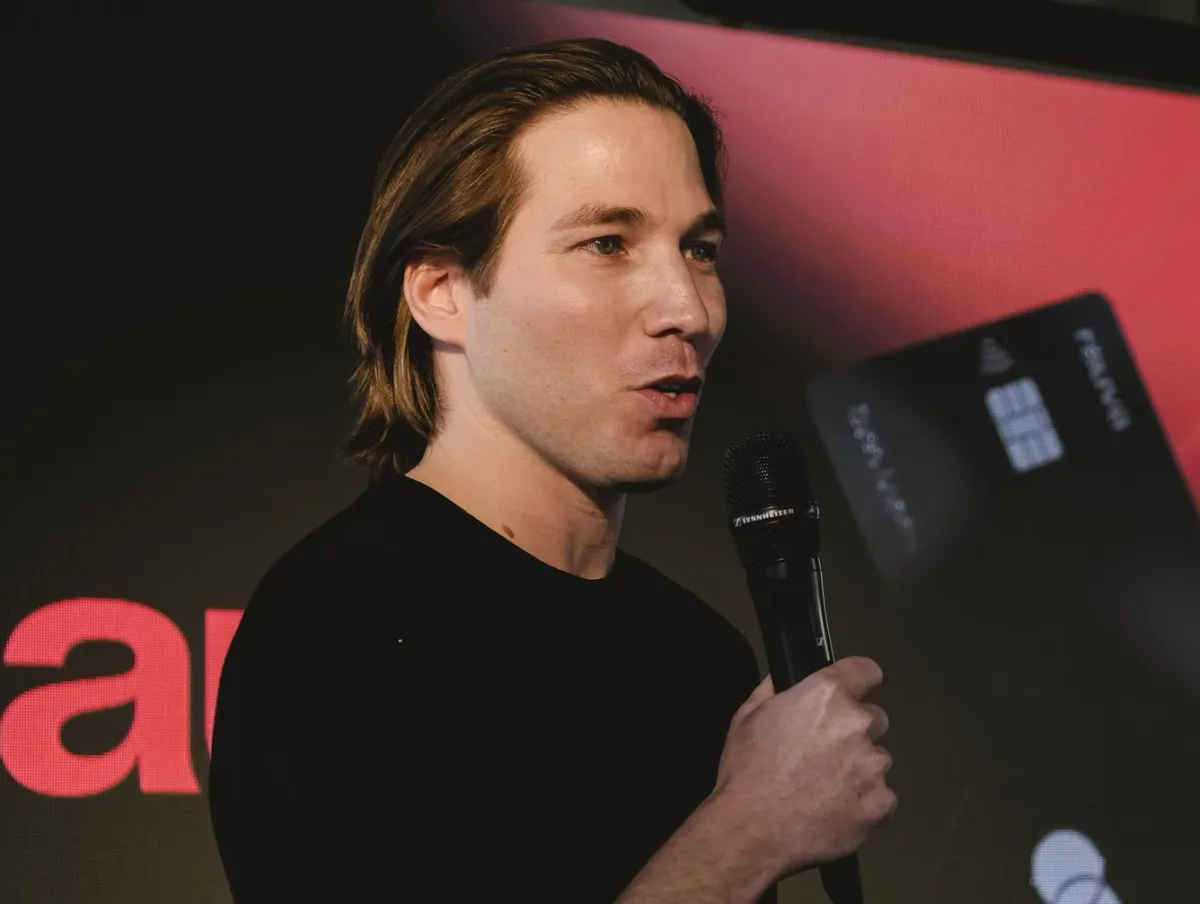 Today we have some big industry updates from Europe. Let's start with breaking news from Portugal where FinTech super-app Rauva is to acquire the bank Banco Empresas Montepio for around €30m, advancing its business solutions.
This acquisition will enable Rauva to introduce financial offerings tailored for small-to-medium-sized enterprises, freelancers, and entrepreneurs, including innovative credit solutions.
Currently, Rauva's platform encompasses digital banking, payment services, issuance of both physical and digital cards, and business expense and accounting management.
Meanwhile, in France, Swan has announced a €37 million Series B investment round.
The driving force behind this latest infusion is Lakestar, accompanied by the show of confidence from Swan's existing investor cohort.
The fresh capital signals the onset of Swan's renewed international ambition.
Mark your calendars, for Swan will soon be flying its banner in the Netherlands and by early 2024, will find a home in Italy. Looking forward to welcoming them in Amsterdam soon!
But of course, there is more news from the Global FinTech industry. Let's dive in:
---
SPONSORED CONTENT
The world of blockchain has undergone a lot of changes. Navigate the massive potential of this technology with expert guides at Vacuumlabs that have been building in this ecosystem from its early days. Check out the offering.
---
#FINTECHREPORT
🇮🇳 "The Rise and Evolution of India's Digital Finance," explores the profound impact of digitalization on India's financial services industry. It focuses on the transformative effects of digitalization of credit and payments on the evolving consumer behaviors. Download here
The ecosystem imperative. Embedded finance is becoming an important strategic consideration for financial institutions (FIs). Download Deloitte's full report to learn more
🇬🇧 Redefining SME Banking: A Deep Dive into OakNorth Bank's Success Story by C-Innovation, analyzes OakNorth's journey in SME banking. Check out my deep dive article to discover how this institution has redefined what it means to be a contemporary bank in this age of digitization.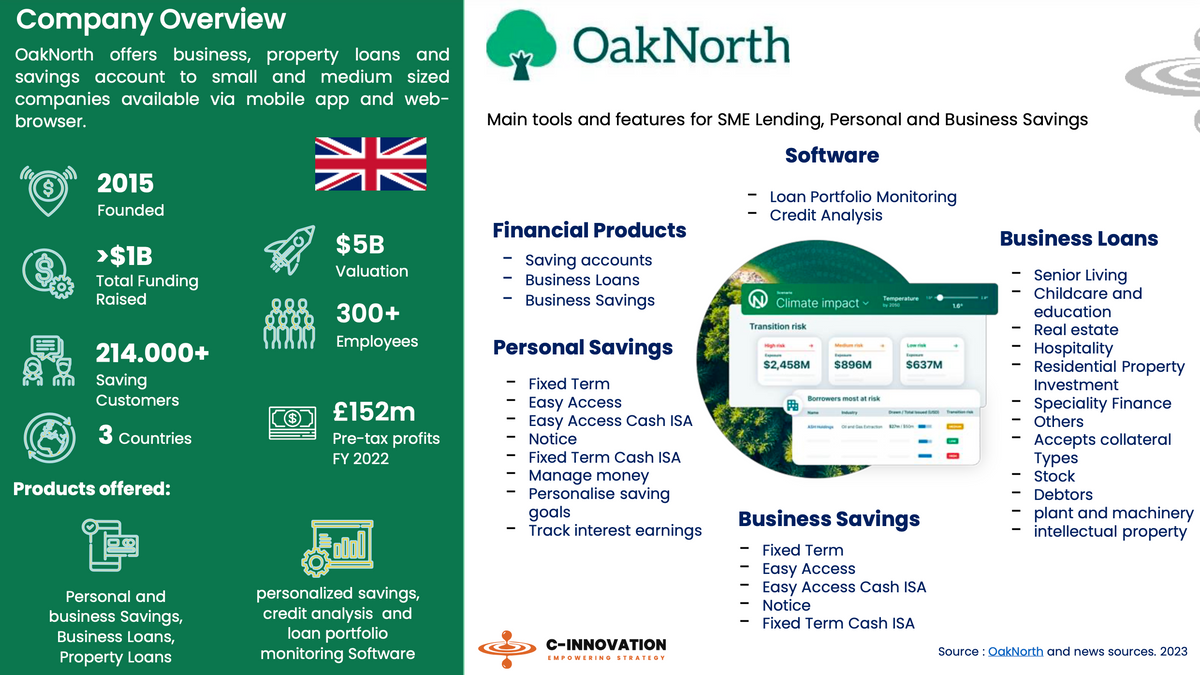 ---
PODCAST
🇧🇷 In a new episode of FinTech Leaders, Miguel Armaza sits down with Ricardo Josua, CEO/Co-Founder of Pismo, a global tech company that builds banking and cards solutions for digital banks and large financial institutions. Listen to the full podcast episode here
---
FINTECH NEWS
🇨🇴 Bitso is searching for a new country manager in Colombia following the departure of its leader, Emilio Pardo, who announced his decision to focus on his international business venture named Supra. Supra is designed to streamline the international payment process for companies.
🇦🇺 Australian fintech Joust lays off staff as it looks for buyer. The company says the initiatives are aimed at bolstering the company's financial health and repositioning the business in the current market.
🇧🇷 Caliza launches in Brazil to help banks and fintechs provide access to US economy. Caliza looks to become the first company to build infrastructure for a suite of compliance, banking, and payment services through USD Coin.
🇬🇧 Hokodo selects Fuse to improve credit decisions and to enhance its credit offering to businesses in the UK. This combines Fuse's credit risk and income verification tools with Hokodo's B2B lending capabilities, enabling businesses to access more personalized credit options.
---
PAYMENTS NEWS
Corpay Cross-Border ships Payments GPS for live payment tracking. Leveraging best-in-class technologies, including SWIFT GPI (Global Payments Innovation), Payments GPS provides clients and partners with a robust infrastructure for ongoing payment monitoring.
🇺🇸 Stax CEO zeroes in on embedded payments. Stax is honing its strategy to build on embedded payments as the company pushes its payment facilitation offering, CEO Paulette Rowe said.
🇳🇱 Adyen has issued over two billion active network tokens, marking 2,200% growth in the technology since 2020. This milestone shows that Adyen is leading the path for businesses to adopt network tokenization innovation, transforming standard card numbers into secure, non-sensitive tokens.
---
REGTECH NEWS
What is Digital Identity Management? The three dimensions of digital identity management are: Proofing, Authentication and Authorization. Read the complete article from Jelena Hoffart and Mark Settle to learn more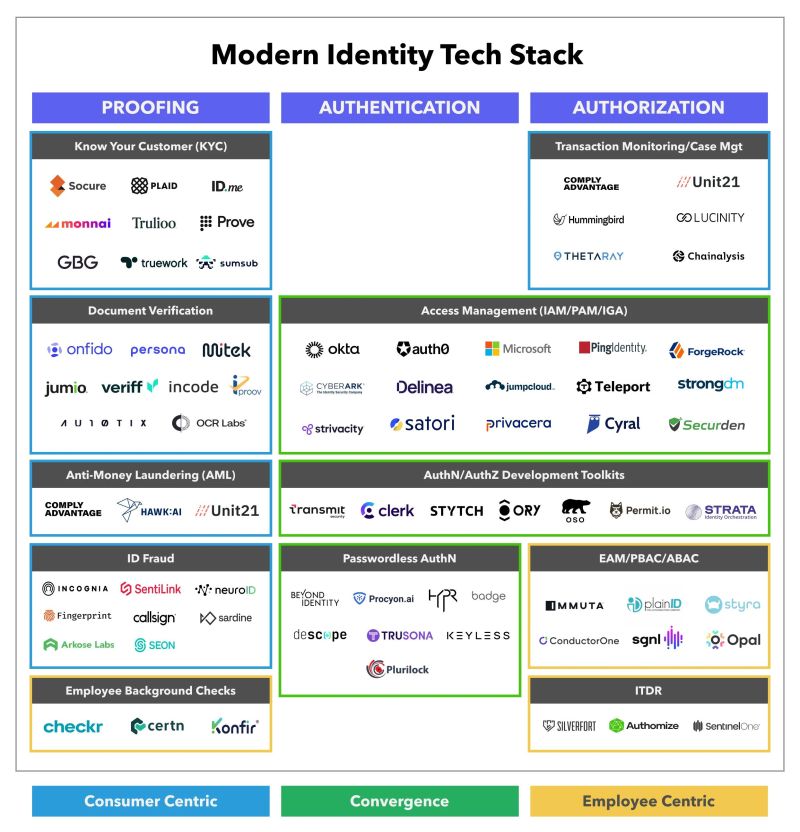 ---
DIGITAL BANKING NEWS
🇺🇸 Citi sells SMB lending platform Bridge, to Foro Holdings. Marketed as Bridge built by Citi, the platform was an internal product created in 2021 to connect small and medium-sized businesses with lenders across the US. Since its inception it has grown from 18 to over available 75 lenders, according to the company.
🇺🇸 Neobank for doctors, Panacea, signs with Bankjoy. Through the partnership, Panacea Financial will empower its growing client base of physicians, dentists, and veterinarians with Bankjoy's suite of modern digital banking tools.
🇪🇸 Revolut has reached two million customers in Spain, doubling its user base within a year. Since last August, Revolut has been providing its customers with a Spanish IBAN. Those users still operating under the Lithuanian code will be migrated over the upcoming months.
Visa launches global cross-border money movement package. The new Visa business folds its 'Treasury-as-a-Service' operations into Currencycloud's API-based forex platform, providing modular building blocks for seamless integration into existing tech infrastructure.
🇧🇷 Nubank expands secured credit offering and launches FGTS-backed loan. The new product aligns with the company's plan to expand its secure credit offering in 2023 and is gradually being made available to the eligible customer base.
🇺🇸 Alza emerges from stealth to offer affordable and inclusive financial tools to immigrants. With Alza, users get an FDIC-insured checking account and debit card. But that's not all. What sets Alza apart is the added feature of cross-border remittance to over 20 Latin and Central American countries.
🇬🇧 UK banks ditch the Metaverse. The number of UK banks investing in technologies such as virtual reality and augmented reality is falling as the Metaverse hype fades away. Read more
---
BLOCKCHAIN/ CRYPTO NEWS
🇺🇸 Binance US CEO, Brian Shroder, departs as crypto platform cuts third of staff. The company controlled by embattled digital entrepreneur Changpeng "CZ" Zhao is eliminating about one third of its workforce, or more than 100 positions, according to a spokesperson, as a regulatory crackdown erodes its business.
🇺🇸 BitPay adds support for PayPal USD. The update to BitPay merchants and BitPay app holders automatically adds PYUSD to the mix of supported cryptocurrencies. Read more
---
DONEDEAL FUNDING NEWS
🇮🇳 Razorpay acquires B2B digital billing startup BillMe to strengthen its Omnichannel Play. The acquisition will help Razorpay provide businesses with a hybrid model to engage better with end customers, the unicorn said in a statement.
By Miles founder raises $1m for financial planning startup Swallow. Believing the product speaks for itself, Swallow is allowing pricing professionals to "implement, optimise and test" pricing models for free.
🇺🇸 California accounts for more than a quarter of US FinTech deals in H1 2023. Check out the key US FinTech investment stats in H1 2023. Link here
---
MOVERS & SHAKERS
🇺🇸 Stripe hires Meta's payments head to run a top AI team. Michi Kono joins Stripe in New York after three and a half years at Meta and brings a wealth of experience in fintech, particularly in eCommerce.
Flutterwave hires 85% of its 200 graduate trainees as full-time employees. This reaffirms the company's commitment to nurturing young talent and maintaining its position as an incredible workplace with a conducive environment for individuals seeking clear career growth opportunities in technology.
Mastercard's Sonya Geelon appointed chief commercial officer at Conferma Pay. Sonya will be tasked with further developing Conferma Pay's customer-centric approach to ensure that its leading virtual payments platform continues to evolve alongside the needs of the industry.
---
Want your message in front of 100.000+ fintech fanatics, founders, investors, and operators?