Daily News
FinTech News And A Global Buy Now, Pay Later (BNPL) Market Map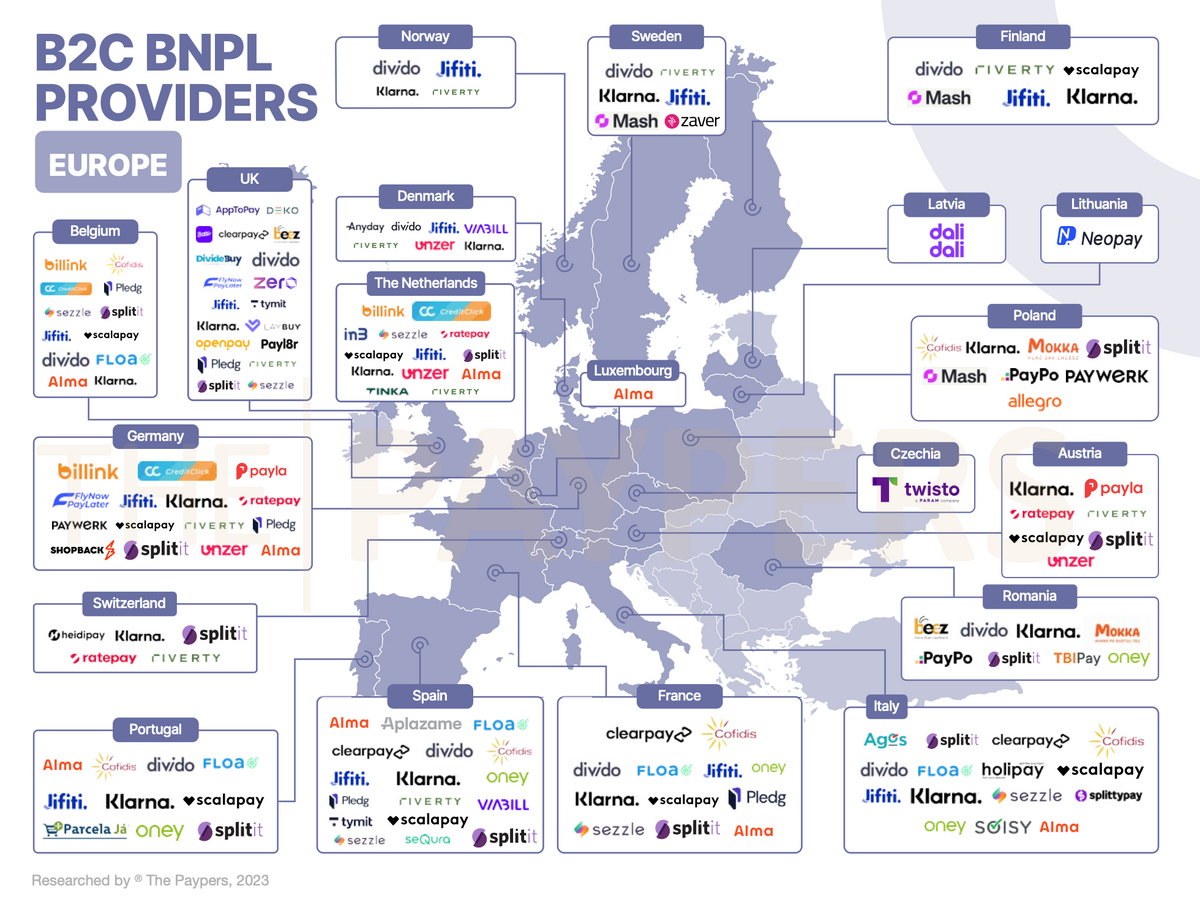 Good morning, FinTech Fanatic!
In FinTech one trend stands tall in 2022 and 2023: the Buy Now, Pay Later (BNPL) phenomenon. In the wake of economic challenges, BNPL has become the beacon of alternative credit.
Despite facing fierce competition and evolving regulations, the BNPL market is expected to soar to a staggering USD 596.7 billion by 2026. The Paypers dropped a report with the latest Global Buy Now, Pay Later Market map, and I highly recommend checking it out!
Event Spotlight: Boston Fintech Week 2023
Most people talk about Money2020 as the big FinTech event for next month, but today I like to highlight the Boston FinTech Week taking place from October 10-13.
Presented by Fintech Sandbox, this annual affair has transformed from a grassroots gathering to a global rendezvous point for FinTech Fanatics like you!
This year is replete with fireside chats, masterclasses, receptions, and a special 2-day conference on October 11 and 12. So, be there!
🇳🇱Calling All Dutch D2C Innovators!
My friends at FinTech Juni are on the hunt for the Netherlands' most ambitious D2C brands and founders.
Why? An exclusive evening with the crème de la crème of ecom awaits, where you can showcase your groundbreaking ventures and potentially bag some cool prizes (think 💸).
Criteria include being a D2C startup under 3 years old, possessing a riveting founder story, and the ability to pitch without jitters. If you or someone you know fits the bill, make sure to tag them in this Linkedin post or drop their contact details. The Juni team is eager to connect!
That's it for today. Enjoy the rest of the list of FinTech news updates I listed for you below👇
---
---
#FINTECHREPORT
"Banking-as-a-Platform: Helping incumbent banks to keep up fintechs," showcases example vendors and their solutions, the scope of their innovative technology and an analysis on how these can be capitalised. Download here
"Future of Cross-Border payments" report builds on qualitative contributions from key market infrastructure experts, FinTechs, and a diversified set of banks spanning across four continents. Click here to get the full report.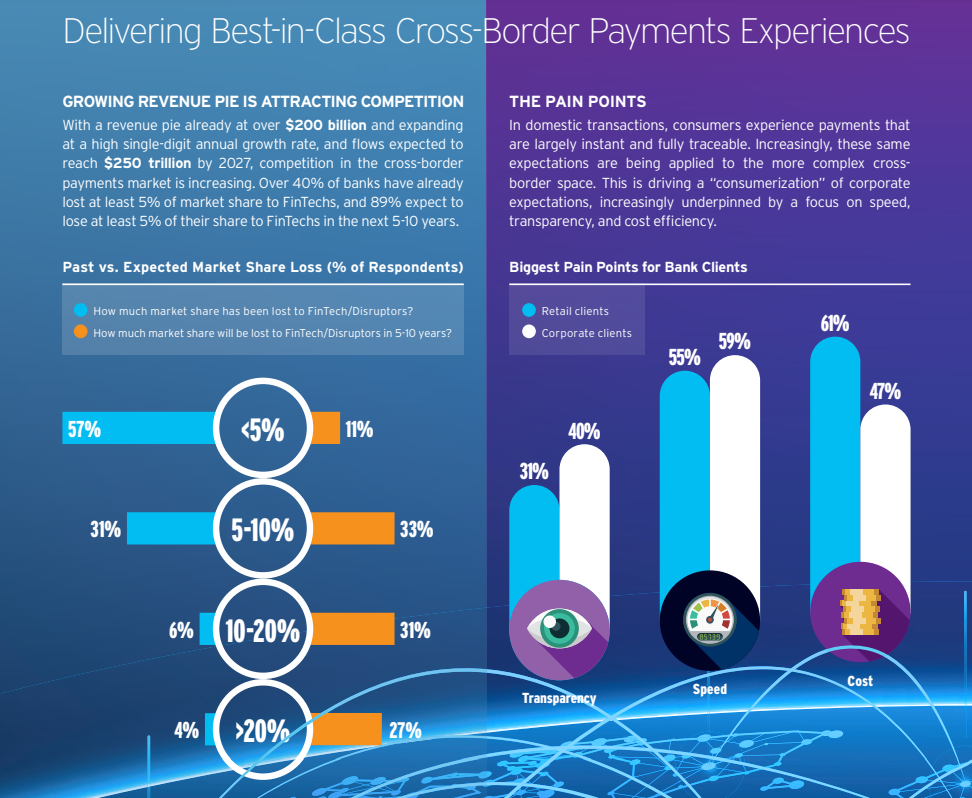 ---
FINTECH NEWS
🇺🇸FairPlay partners with FS Vector to introduce fair lending to more financial service firms. As a result of the partnership, FS Vector will offer FairPlay's "fairness-as-a-service" products to clients, ranging from Series A startups to Fortune 50 companies, who express interest in fair lending and compliance solutions.
🇨🇴Paymentology and Tuily introduce Apple Pay for Colombian SMEs. This partnership marks a significant milestone for businesses, empowering them to conduct contactless transactions with their business accounts.
Kraken progresses European expansion, secures EU E-Money license. The crypto platform has obtained authorization from the Central Bank of Ireland as an E-Money Institution (EMI) and registered with the Bank of Spain as a Virtual Asset Service Provider (VASP).
🇺🇸Atomic announces the launch of PayLink, a groundbreaking solution suite that streamlines payment switching, making it easier for consumers to switch their primary banking relationship.
🇺🇸Crypto company MoonPay to invest in fintech, gaming; Fintech Andi leaves Miami for San Francisco. Moonpay is entering the investment business with a new venture division and Andi relocated to be closer to the AI talent in California. Read more
---
PAYMENTS NEWS
🇦🇺Klarna injects $141m into Aussie arm ahead of IPO. The massive capital injection comes at a critical moment for Klarna and the Australian BNPL sector as a whole. The recapitalisation of the Australian business might help stabilize areas of the group facing deep and unsustainable losses.
🇬🇧Primer rolls out AI tool to boost merchant revenue by improving payment success. The firm launched UpliftAI, a first of its kind AI payments tool designed to empower online merchants to predict, optimise and deliver the highest possible authorisation rate across all global processors to drive revenue growth.
🇪🇬Visa establishes new base in Egypt. Visa's expanded on-ground presence in Egypt underscores its commitment to support financial institutions, merchants, government partners, investments, and communities, driving payment digitization.
🇸🇪Zimpler and Centiglobe combine instant A2A payouts with blockchain-based payment rails. The partnership will enable unique solutions to specific segments, such as cross-border factoring, as well as broader innovative cross-border payment capabilities.
🇮🇩Indonesia's Jokowi bans direct transactions on social media. President Joko "Jokowi" Widodo has decided to ban direct transactions on social media platforms in Indonesia, dealing a huge blow to the future of TikTok Shop in its largest market in Southeast Asia.
---
DIGITAL BANKING NEWS
🇸🇬Tonik partners with Finastra. Following this announcement, Finastra is set to strengthen the partnership with a deployment of dedicated experts and consultants in order to improve the development process of Tonik.
🇬🇧Monese core banking offshoot XYB collaborates with Google Cloud for generative AI input. The partnership will empower banks, non-banks and fintech companies to expedite the creation of innovative and compliant financial products, while significantly streamlining the process.
🇨🇴Nubank says loan from International Finance Corporation tops $265 million. This should help fuel Nubank's growth in Colombia. The money was sourced from "various large institutions" and will be used to expand access to financial services. Read more
GoFree: Africa's new neobank offers social and financial features in one. The neobank aspires to become Africa's version of China's WeChat super app. GoFree seeks to differentiate itself in the crowded financial services field by going beyond basic offerings like transfers and payments.
Plum tracks central bank base rate for new savings product. Plum customers in the UK and five EU markets - France🇫🇷, Spain🇪🇸, Italy🇮🇹, Netherlands🇳🇱 and Ireland🇮🇪 - are now able to hold their money in government-backed assets that closely reflect the respective interest rates offered by central banks.
🇹🇷Papara will focus on M&A amid expansion, neobank's boss says. Ahmed Karslı, Chairman of Turkish neobank Papara, has said his company intends to continue pursuing M&As as a strategy for growth, amid ambitions to expand throughout Europe.
Brankas and Konsentus launch Banking-as a-Service platform to enable financial institutions, central banks, and regulators to accelerate their open finance journeys. Read more
🇪🇸Neo passes €10bn in processed cross-border payments since launch. "Reaching this milestone demonstrates the scalability of our proprietary core banking system technology which is machine-tooled to satisfy the growing complexity faced by international treasury teams," said CEO.
---
BLOCKCHAIN/CRYPTO NEWS
🇬🇧Chase UK to ban crypto transactions. The digital bank's customers will not be able to make crypto transactions using their debit cards or via outgoing bank transfers starting mid-October.
---
PARTNERSHIPS
🇬🇧Snoop and Starcount to launch 'Spendmapper,' a new self-service business intelligence dashboard that leverages £100 billion of consumer spending data to offer insights on competition, sector health, and customer spending habits to businesses.
---
DONEDEAL FUNDING NEWS
Traydstream secures $21 million Series B. Traydstream's software digitises trade documents and automates the trade and compliance checking processes. Clients include Detusche Bank, Standard Bank and Mitsui, among others.
🇲🇾Finology closes pre-series A to accelerate embedded finance growth. With the fresh funds, Finology said that it will continue to invest in enhancing its end-to-end lending and insurance suites of API-driven solutions.
🇨🇱Chilean Fintech Patrimore receives USD$400K investment for expansion. The fintech company adopted an unconventional approach to fundraising by acquiring contributions from some of its customers, ultimately raising USD$400K.
🇨🇦EWA start-up ZayZoon secures $34.5m in Series B funding round. "This financing will fuel our mission in being a true partner in financial health and workplace engagement to small and midsize businesses," says Darcy Tuer, co-founder and CEO of ZayZoon.
In the past week, we saw 11 FinTech Funding Deals in Europe for a total amount of €127.1m raised: Three deals in the UK🇬🇧, two deals in Germany🇩🇪, two deals in Switzerland🇨🇭, one in France🇫🇷, one in Sweden🇸🇪, one in Estonia🇪🇪 and one in Ireland🇮🇪. Link here
---
MOVERS & SHAKERS
🇮🇳YES Bank hires Pankaj Sharma as chief strategy and transformation officer. In his role, Mr. Sharma will work with key stakeholders to translate and align the Bank's strategy into transformation activities and initiatives, and develop a clear roadmap to achieve the Bank's strategic and financial objectives.
---
Want your message in front of 100.000+ fintech fanatics, founders, investors, and operators?
Shoot me a message on LinkedIn or send me an e-mail.
Let's partner!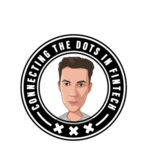 Marcel van Oost