Deep Dives
The Global Buy Now, Pay Later (BNPL) Market Map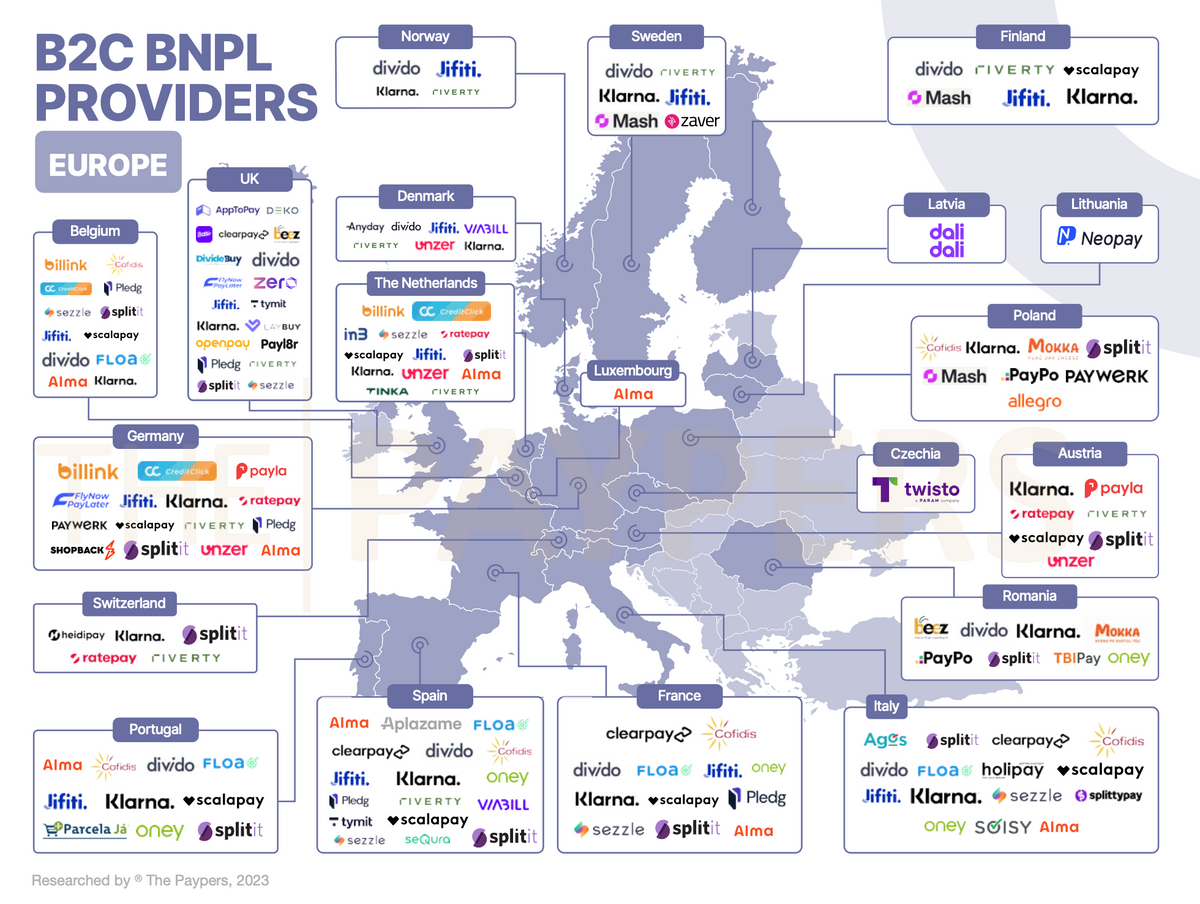 Throughout 2022 and 2023, the BNPL model took center stage in FinTech discussions. Amid a challenging economic climate, consumers were drawn to its convenience and an alternative credit option.
However, concerns about its rapid rise, including issues related to speed, financial inclusion, and responsible borrowing, signaled the urgency for regulatory oversight and enhanced consumer awareness.
Consequently, legislators initiated the crafting of BNPL-specific regulatory guidelines, with significant progress expected by late 2023.
Despite facing competition and an evolving regulatory environment, BNPL has experienced remarkable growth. In fact, its trajectory suggests it's solidifying its presence in the global market.
For instance, even though established players like Klarna experienced valuation fluctuations in 2022, the BNPL market is forecasted to witness a CAGR of 33.3% by 2026, reaching a valuation of USD 596.7 billion.
The "buy now, pay later" principle, applicable for both B2C and B2B ecommerce, isn't uniformly interpreted across regions.
In Southeast Asia, with only 27% of its nearly 670 million population banked, the race is fierce. Tech giants, financial institutions, fintech startups, and versatile digital platforms are vying for dominance, leading to a proliferation of checkout-based installment loan offerings.
Highlighting its growing global significance, Worldpay's data revealed that BNPL made up 5% of global ecommerce transactions in 2022, a share expected to increase in the forthcoming years.
Countries like Germany, the Netherlands, and the US are fast catching up to early adopters like Australia and Sweden. By 2026, BNPL transactions are projected to constitute 25%, 14%, and 7% of ecommerce values in these countries, respectively.
Given the BNPL's evolving landscape and its market magnitude, The Paypers latest Payment Methods Report aims to provide an exhaustive look into the BNPL ecosystem.
This will span various segments, from geographical distributions to diverse business models, reflecting the industry's complexity and dynamism.
Here are the Market Maps per region:
🇪🇺The European Buy Now, Pay Later (BNPL) Market Map: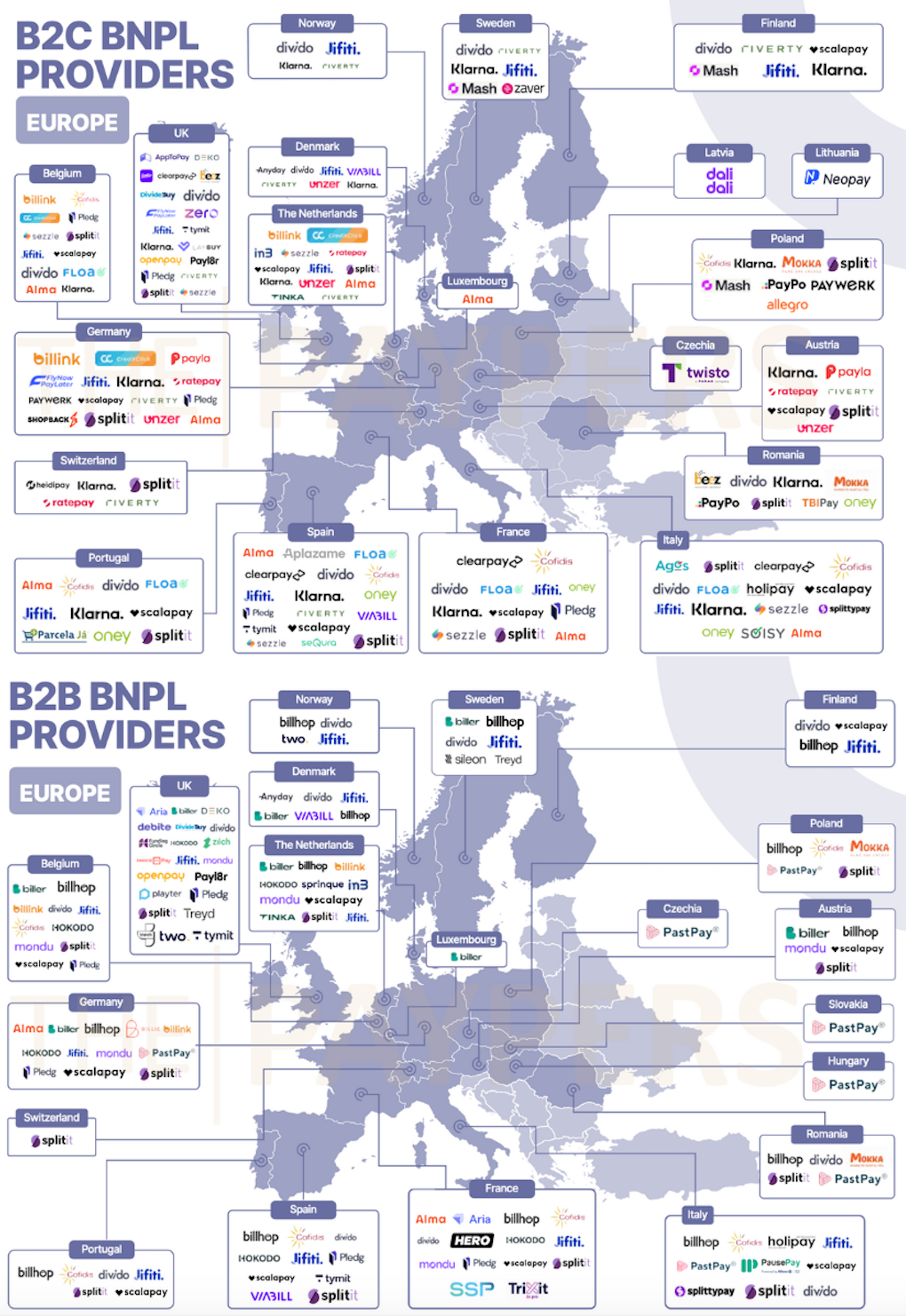 🇺🇸The Americas Buy Now, Pay Later (BNPL) Market Map: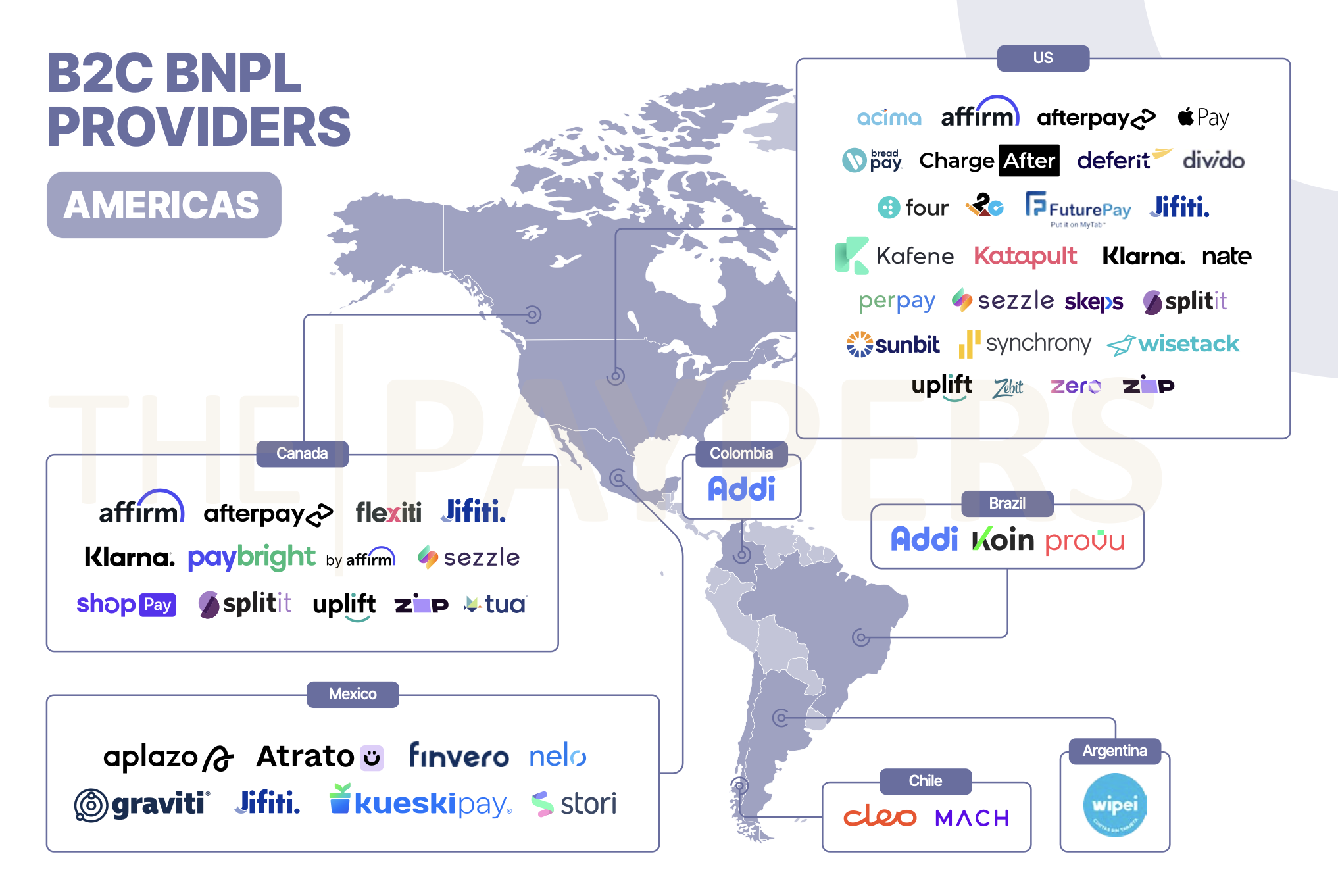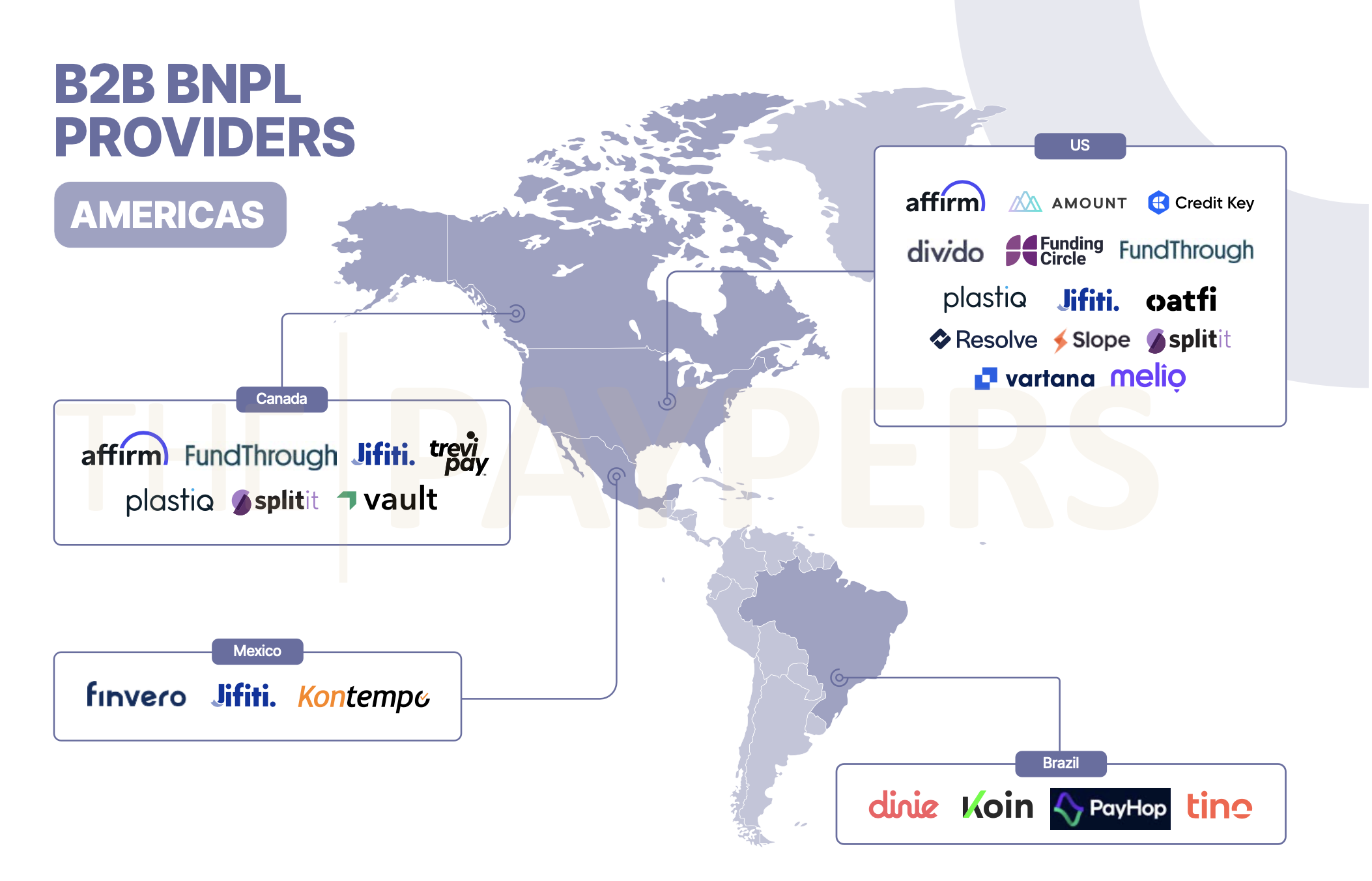 The African Buy Now, Pay Later (BNPL) Market Map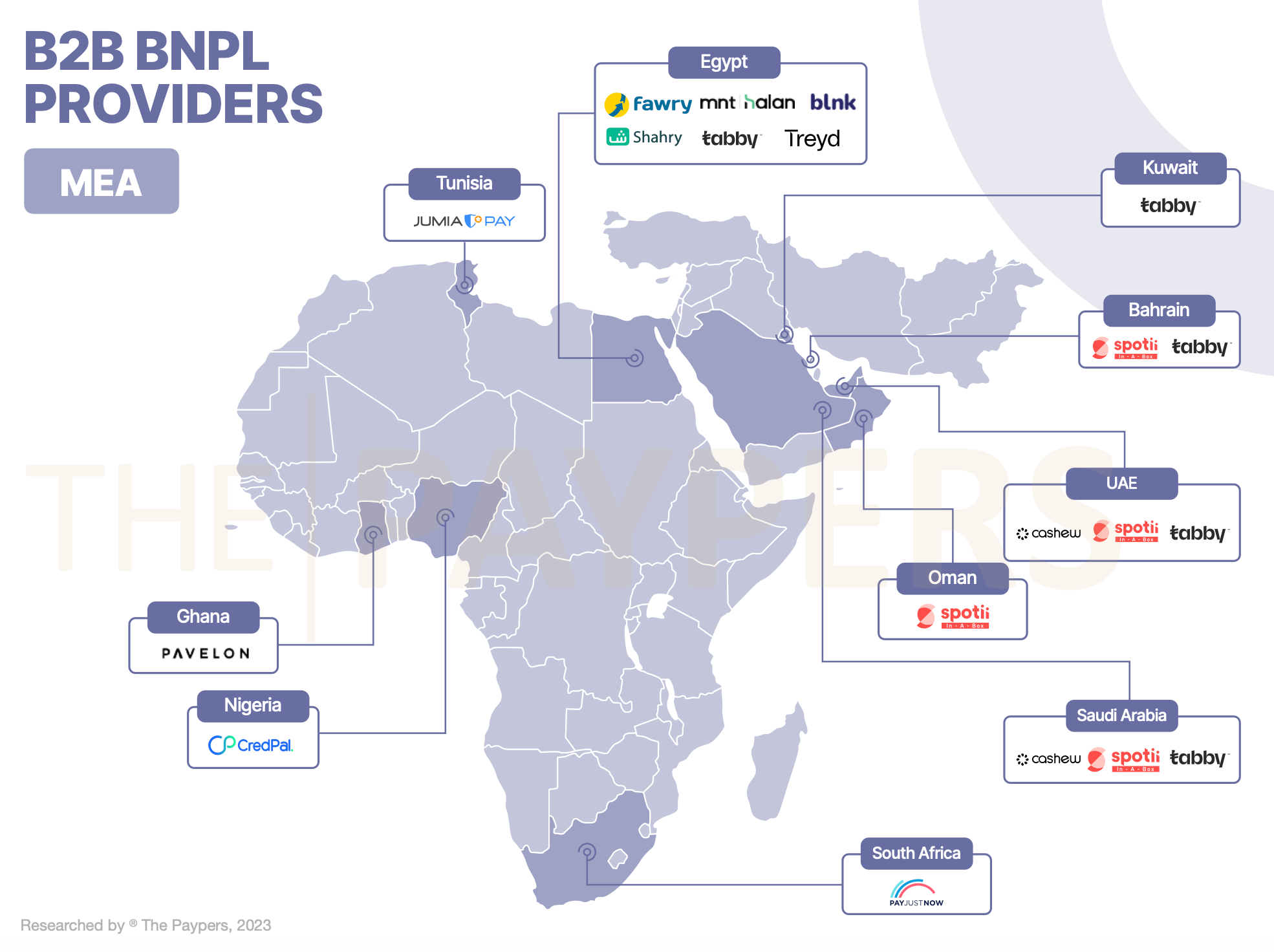 The APAC Buy Now, Pay Later (BNPL) Market Map: