Daily News
Juni enables Cross-border Payments to the US and China for European ecommerce businesses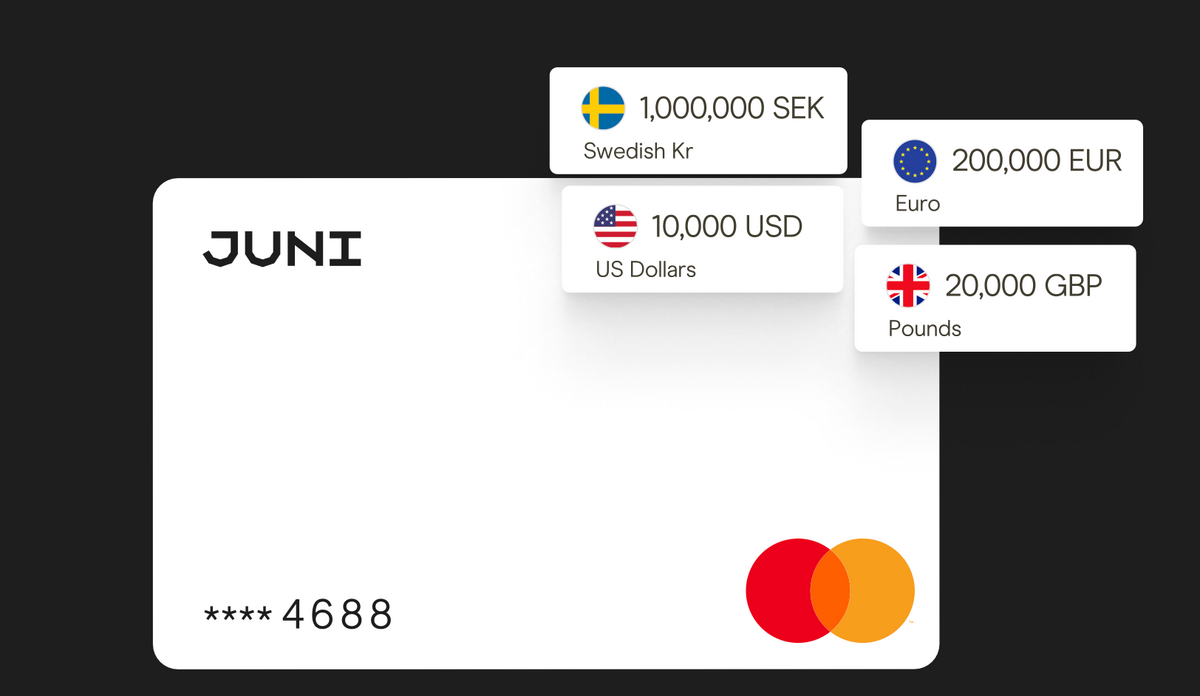 Good morning FinTech Fanatic!
When I woke up at the west coast of the US yesterday, the first FinTech news update I read was from Europe. Juni, the financial platform built for digital commerce, has enabled its cross-border payments capabilities, facilitating transactions to the US and mainland China for its customers across Europe.
I found this interesting because businesses operate in an increasingly globalised world and data shows that the global B2B cross-border payments market is expected to total $56.1tn by 2030. To enable its customers to transact with overseas vendors and partners, Juni is extending its Send Money product which will now allow EEA-based companies to make Cross-Border Payments to mainland China and the US.
The launch is another step to realise Juni's vision of becoming a banking alternative for digital commerce businesses, and strengthening its core banking feature offering.
"Legacy banks often struggle to offer competitive international transfers with a smooth customer experience and it's something we know is incredibly important to our customers," says Samir El-Sabini, CEO & Co-founder of Juni.
"Our new cross-border payments feature ensures ecommerce businesses can pay vendors, suppliers and do intercompany transfers easily. This is one of many steps we're taking to become a banking alternative for our customers."
As a FinTech investor and trend watcher, I've observed a number of compelling reasons to be bullish about this sector, that I will share with you in a series of articles soon. I think Business banking in the digital commerce industry is at an exciting crossroads. For those of us in the FinTech space, it's not just an opportunity—it's a revolution in the making.
What do you think?
Let me know, and enjoy more FinTech industry updates I listed for you below👇
Cheers,
---

---
POST OF THE DAY
Who are the FinTech's being PAID to acquire customers (aka Negative CAC)? Here is the 2023 Negative CAC Market Map: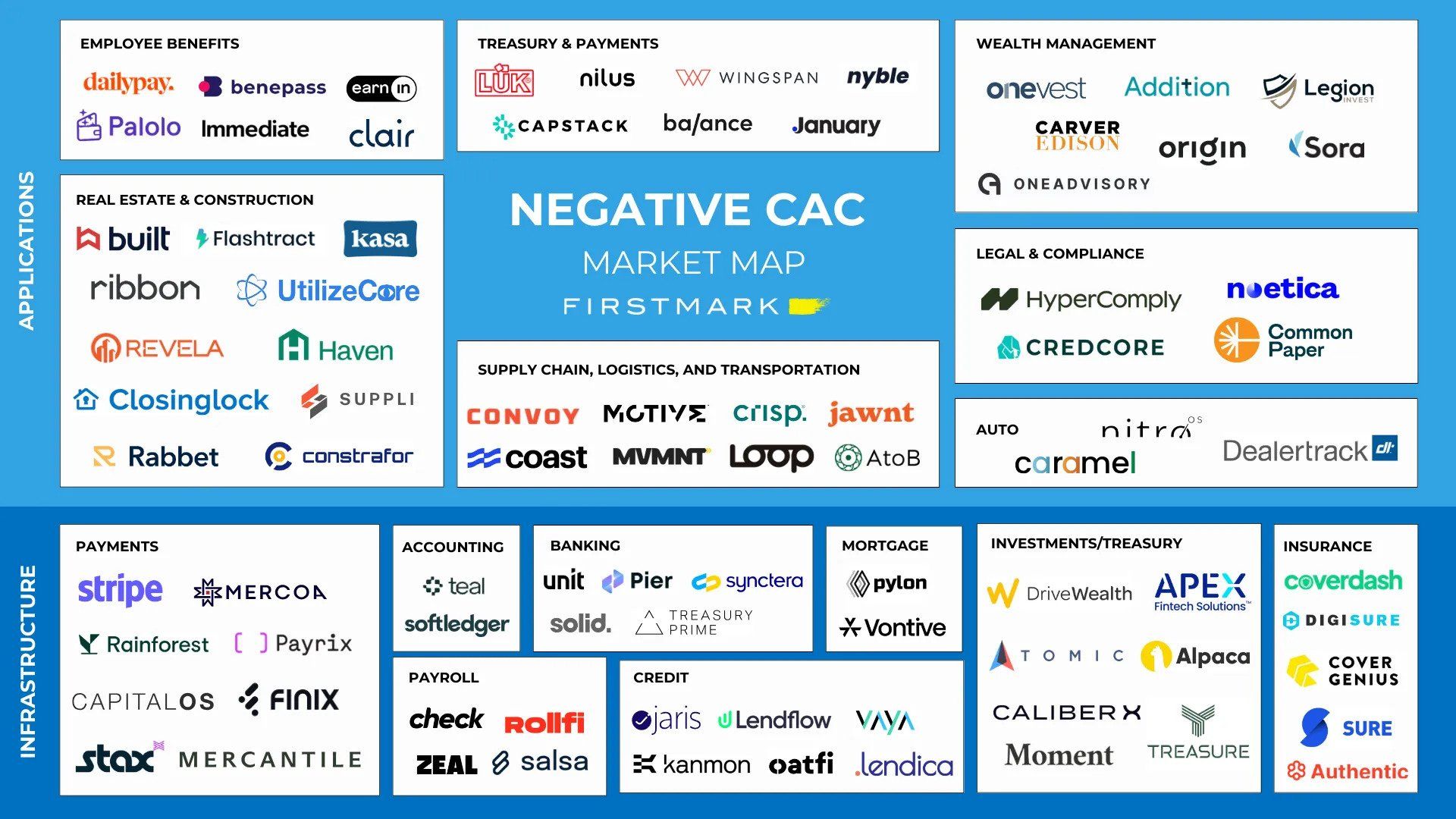 ---
#FINTECHREPORT
AU10TIX Global Identity Fraud Report pinpoints economic recovery and inflation as drivers of 44% surge in North American organized ID fraud. Explore the full report here
---
FINTECH NEWS
🇹🇷TerraPay and Papara join forces in Turkey. Through this partnership, TerraPay and Papara are set to provide nearly 17 million Papara wallet users with a secure, simple, and seamless way to transfer money worldwide.
🇺🇸Former Betterment exec launches FinanceHQ. The platform, which connects individuals with trusted financial advisors and resources, has launched out of stealth mode and named Alex Choi as CEO.
🇺🇸Pay Theory announces a new phase in its growing partnership with Fiserv. By leveraging Pay Theory's Payment Facilitator relationship at Fiserv along with Finxact platform and other finance tools, Pay Theory offers software platforms a single access point to top-tier money-movement solutions.
---
PAYMENTS NEWS
🇦🇪Amazon Payment Services obtains Retail Payment Services licence from the UAE Central Bank. This license marks a significant milestone for the business and enables Amazon Payment Services to unlock an enhanced offering for its merchants across the country, through unique products and services.
🇬🇧Roqqett readies launch of A2A payments suite, Roqett Pay, which reduces online checkout time, provides instant settlements with lower fees than card issuers, and enables payment via banking apps.
🇬🇧One in three British adults using BNPL. The use of BNPL is rising across all age groups, with 30% of British adults using the service to make at least one payment over the 12 months ending August 2023, according to recently published Clearpay research.
🇺🇸Fed to propose lowering debit-card swipe fees. The Federal Reserve is preparing a proposal that would lower the fees merchants pay to many banks when consumers shop with debit cards. Read more
Klarna partners with Rokt. This collaboration provides brands with the ability to target consumer segments by demographic and location, aiming to ensure that the ads displayed are relevant to the shopper.
---
OPEN BANKING NEWS
Token.io expands to Scandinavia. The firm has announced the expansion of its direct open banking connectivity network to Sweden, Norway, Denmark and Finland, where it now offers Account Information Services (AIS) and Payment Initiation Services (PIS).
---
REGTECH NEWS
RegTech market set to surge, aiming for US$ 45.3 billion valuation by 2032. The regtech market revenues were estimated at US$ 8.2 Billion in 2021 and is anticipated to grow at a CAGR of 16.2% from 2022 to 2032, according to a recently published Future Market Insights report.
🇨🇴Thales has partnered with SoyYo, a Colombian startup that offers digital identity services to the financial services sector, on a solution that integrates passkey technology. The announcement comes amid growing excitement about passkeys.

Subscribe now
---
DIGITAL BANKING NEWS
🇵🇭Tonik launches insurance product in the Philippines. The partnership with life insurance company Sun Life Grepa Financial Inc., introduces Payhinga, a credit life and disability insurance product designed to offer customers financial security in the face of life's uncertainties.
🇸🇬Singapore overtakes Hong Kong in digital banking adoption. According to an Australian financial report, Singapore overtakes Hong Kong in adoption and boasts the largest proportion of customers identified as "heavy digital users."
🇺🇸Apple now allows its wallet users to schedule regular payments directly on the phone. The service has been expected for some time now and represents another step in its financial services goal of providing convenience for its users. Read on
Revolut tops 10 million retail customers in CEE, Romania is the region's leader. Revolut said it is now processing over 138 million transactions a month in CEE, up by 67% compared to the average number of transactions processed in the previous full 12 months.
---
BLOCKCHAIN/CRYPTO NEWS
🇬🇧EToro and Index Coop to launch a new crypto Smart Portfolio that will offer exposure to Web3. With this collaboration, eToro aims to provide investors with another way to participate in the Web3 revolution. The 'Index-Coop' will cover four key sectors: Bitcoin, Ethereum, decentralized finance (DeFi), and the Metaverse.
🇸🇬South Korean crypto firm Upbit gets regulatory greenlight in Singapore. This will allow Upbit Singapore to continue providing regulated Digital Payment Token (DPT) services as it joins the ranks of crypto exchanges seeking regulatory approval for a license in Singapore.
🇳🇬Nigerian Web3 Fintech, Yuki, accepted into the Blockchain Founders Group Adrenaline Program, a 12-week accelerator that provides access to resources and support, enabling them to grow their business and achieve their goals. Read more
---
DONEDEAL FUNDING NEWS
🇧🇷Fintech Laqus raises USD$1.9M and prepares a round to raise further investment in Brazil. The funds raised will now be used for the fintech's investments in technology and sales, at a time when this type of business should be more sought after due to new rules from the Securities and Exchange Commission (CVM).
🇪🇸Flanks secures $8 million for Open Wealth platform. With the new funds, the startup plans to tap into further parts of the wealth management value chain, automating manual processes and adding algorithms for intelligent alerts and investment decisions.
🇺🇸Basis Raises 3.6m with an AI Platform for accounting firms. The company states that this investment provides the resources to expand its partnerships and scale its team. Read more
🇺🇸BankTech Ventures invests $13.5M in six fintech startups. These new investments are focused on helping community banks in areas of revenue, deposit growth, security, compliance, data analysis and customer marketing.
🇲🇽Mexican fintech company Nexu has secured a $20M investment to expand its financing platform. This move by Nexu could change the landscape of car financing in Mexico, challenging traditional banks and digitizing a sector in urgent need of innovation.
🇺🇸Fintech startup Statement raises $12 million for multi-banking, global liquidity management platform. Statement provides companies with real-time visibility into financial data and automates manual tasks including reconciliation and balance reporting, and forecasts their cash flow across the most comprehensive set of financial data.
🇺🇸Darwinium raises $18 million to accelerate global adoption of its edge-based digital security and fraud prevention platform, which integrates digital security and fraud prevention, offering a unified view of customer journeys across web, mobile apps, and APIs, along with fraud analytics and journey orchestration tooling."
---
M&A
🇺🇸Stax Payments acquires Atlantic-Pacific Processing Systems (APPS). Through the acquisition, members of the APPS leadership team will join Stax to usher in a new era of all-in-one payment processing. Link here
---
MOVERS & SHAKERS
🇬🇧Bud makes two senior hires to continue ramping up commercial growth and product innovation. Rachel Fairhurst joins the company as VP of Credit Risk & Client Success, and Jakub Piotrowski as VP of Product. Read more
🇺🇸US fintech Plaid hires former Expedia exec Eric Hart as first chief financial officer on road to potential IPO. Click here to access the full article.
---
Want your message in front of 100.000+ fintech fanatics, founders, investors, and operators?
Shoot me a message on LinkedIn or send me an e-mail.