Daily News
Mercedes and Mastercard: Transforming Your Dashboard into a Wallet
Gone are the days of scrambling for coins to feed the parking meter or stretching out of your car window to pay at the garage. Digital payment technology is driving a change. Simply tap on your car's infotainment display to reserve or pay for parking. But what if it was even more streamlined?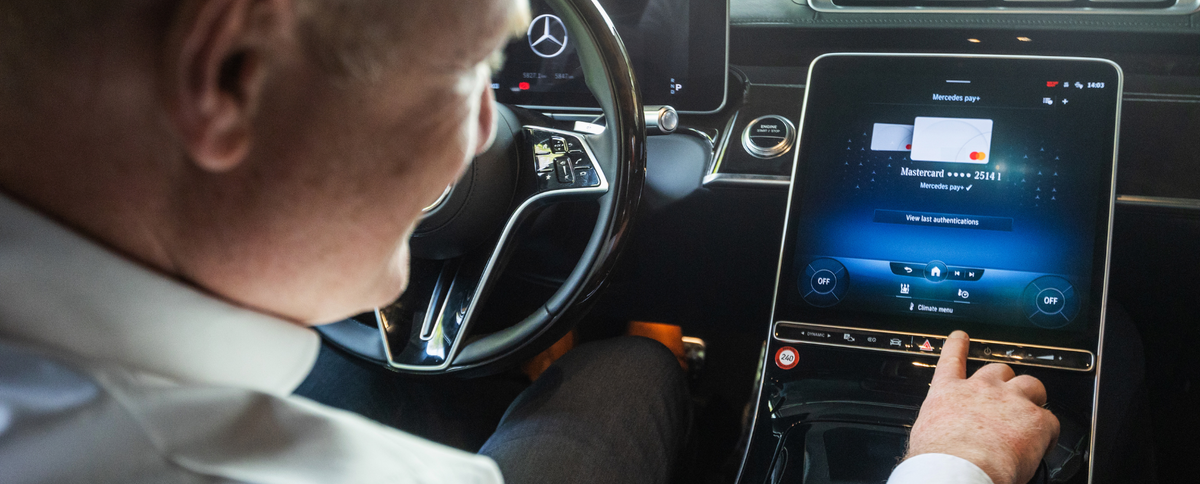 Gone are the days of scrambling for coins to feed the parking meter or stretching out of your car window to pay at the garage. Digital payment technology is driving a change. Simply tap on your car's infotainment display to reserve or pay for parking. But what if it was even more streamlined?
Introducing Mercedes pay+, an in-car e-commerce gateway for purchasing Mercedes-Benz offerings.
In collaboration with Mastercard, Mercedes pay+ is upping its game. Starting at 3,600 service stations in Germany, users can now pay for fuel using an in-car fingerprint sensor, sidelining the need for PINs or mobile authentication. Your car's dashboard isn't just for navigation anymore—it's your new payment hub!
This is yet another interesting example of embedded finance. What do you think is going to be the next big Embedded Finance thing? Let me know!
And now over to other FinTech news I listed for you today👇
---

---
PODCAST
🎙️Swan is fast becoming known as one of the more desirable fintech employers. In this podcast, Amélie Berille (Talent Acquisition Manager), Sarah Wachter (Communications and Brand manager) and Nadia talk about the importance of building a diverse and inclusive culture while scaling an ambitious FinTech company. Listeners can get takeaways to apply to their own companies. Listen here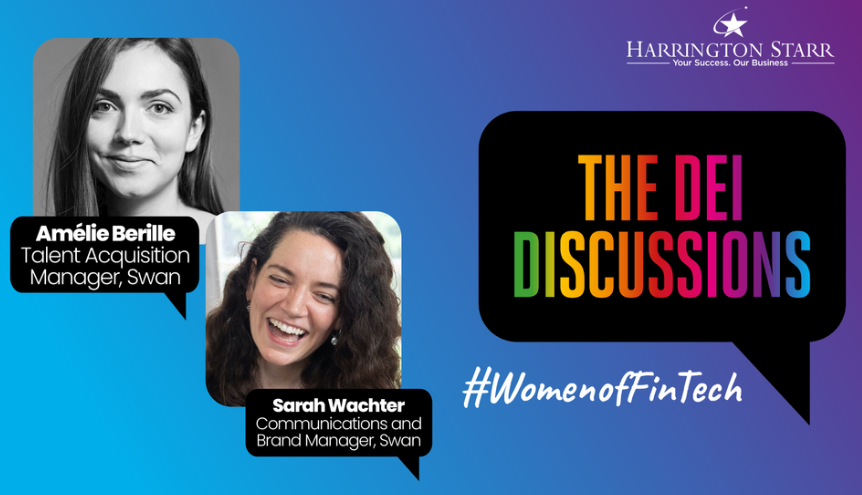 ---
FINTECH NEWS
🇩🇪German fintech Solaris struggles to raise funds to execute major contract. This has led to mounting concerns over its competence to undertake a significant credit card contract with ADAC, Europe's preeminent motorists association.
WhatsApp is introducing Flows for a richer in-app shopping experience. Flows will let users complete tasks such as picking a seat on a flight or booking an appointment without leaving the app.
🇬🇧Visa partners with UK Government and top UK universities to produce the next generation of AI talent. This collaboration comes as part of the UK Government's strategic AI skills scheme aimed at tackling the shortage of skilled technology professionals and helping the UK prepare for sustained demand for digital expertise in the long term.
🇻🇳Vietnam's fintech landscape poised for significant growth. mainly driven by the vibrant economy, growing middle class, strong regulatory support and increasing smartphone penetration, according to a recent report.
The Paypers Embedded Finance and Banking-as-a-Service Report 2023 covers essential business models and key players in the Embedded Finance and BaaS ecosystem. Click here to learn more
---
PAYMENTS NEWS
🇮🇳India's PhonePe launches app store with zero fee in challenge to Google. The Indus Appstore Developer Platform promises zero platform fees and no commissions on in-app purchases as the Walmart-backed fintech races to win Android developers in Google's largest market.
🇺🇸Could 'Amazon One' palm payments get the upper hand over digital wallets?. Amazon is spearheading a potentially revolutionary payment method with its Amazon One palm technology, which was first introduced in September 2020 and had over 3 million uses by July 2023. Read more
🇬🇧Wirex unveils the payment layer for Web3. In the Web3 niche, where users have more control over their data and assets, it's clear that there is a need for a payment solution that's smooth, safe, and user-friendly.
🇮🇹Finastra and Corvallis extent instant payments pact in Italy. The collaboration expands Finastra's offerings to include Finastra Payments To Go and Global PAYplus, helping Italian banks meet European instant payment regulations and upgrade their IT systems.
---
OPEN BANKING NEWS
🇨🇦Open banking's leadership shakeup leaves Canadian FinTech sector on edge. Canada's open banking lead, Abraham Tachjian, is departing this month, leaving unanswered questions and uncertainty in the fintech sector amid a series of leadership changes.
🇦🇺Australian Open Banking Ecosystem Map August 2023. This latest update to the Ecosystem Map provides insights into the changes in CDR participation together with the use cases being taken to market by Accredited Data Recipients.
---
REGTECH NEWS
🇱🇹Amlyze selected by Kreda as preferred compliance software provider. KREDA will use all AMLYZE's key modules for transaction monitoring, customer risk assessment, case management and sanctions screening for its daily compliance needs.
🇺🇸Deutsche Bank subsidiary DWS Investment Management Americas Inc. (DIMA) to pay $25 million penalty for AML and ESG violations. The SEC charged DIMA in two separate enforcement actions, one for failing to develop a mutual fund Anti-Money Laundering (AML) program and the other for misstatements regarding its Environmental, Social, and Governance (ESG) investment process.

Subscribe now
---
DIGITAL BANKING NEWS
🇮🇳Axis Bank launches 'NEO for Business', a mobile-first Business Banking proposition for MSMEs. This is first of its kind comprehensive digital proposition that caters to the real, current, and emerging Transaction Banking needs of MSMEs. Read more
🇩🇪Axel Weber joins advisory board of Raisin as deposits soar to €50bn. The company's recent growth has been exceptional, the most significant acceleration in Raisin's history of over a decade.
🇦🇺Backbase combines with FrankieOne to provide Aus banks with faster onboarding. This partnership will provide local financial institutions enhanced trust during customer led, seamless onboarding journeys. Link here
EPI dubs new digital wallet 'wero.' The wero digital wallet will be rolled out in phases, initially to support account-to-account based instant P2P and consumer-to-business payments, followed by online and mobile shopping payments and then POS payments.
🇧🇷Nubank's cofounder considered leaving after a blockbuster IPO. Instead, she's leading the Warren Buffett-backed bank into its second decade. In Nubank's 10 years, Cristina Junqueira has seen vast changes in the Latin American startup ecosystem. There's much more money "flowing" to the region now, she says. Read on
---
BLOCKCHAIN/CRYPTO NEWS
Bit2Me partners with DroppGroup to bring its Web3 technology to Arab markets. The renowned Spanish crypto trading platform backed by entities like Telefónica, Investcorp, and Inveready, has formed a strategic partnership with DroppGroup, a Saudi Arabian company specializing in Web3 tech solutions.
🇧🇷Tempo France and nTokens deliver remittances from EU to Brazil via Stellar blockchain. The clients of over 170 Brazilian banks can now receive funds into their bank accounts. Using Stellar blockchain enhances payment processes with top speed, safety, and transparency.
🇺🇸Eco shuts down banking app, lays off team, as it focuses on building a "New and better money." The firm announced it will shut down its US fintech app and pivot to a strategy comprised of four initiatives designed to foster adoption of its fledgling ECO/ECOx cryptocurrency.
---
DONEDEAL FUNDING NEWS
🇬🇧Dawn Capital raises record $620m flagship fund to back B2B software startups. The fund will be used to back around 20 startups across Europe over the next three years. Read more
🇨🇱Fintech Colektia closes funding round and acquires $72M portfolio to boost financial empowerment in Latam. The overarching goal of Colektia is to facilitate the reentry of countless individuals into the financial system, letting them pave a positive financial path towards their aspirations.
🇬🇧Financial wellbeing startup Mintago closes $4.75m funding round. The firm will use the funding to invest further in the technology underpinning its financial wellbeing platform. It will also expand its sales and marketing team to accelerate the growth of its client-base.
🇺🇸LayUp, a neobank offering prizes for savings account, raises $2.3 million. Layup targets sports fans with raffles, offering varied rewards for account holders. Essentially, the bank distributes some interest payment or marketing dollars as prizes based on chance.
Silverfin, a prominent Belgian fintech company, has been acquired by the Norwegian business software specialist, Visma. The exact amount of the deal won't be disclosed, but it's a deal worth over 300 million euros, making it a substantial tech acquisition. Read more
---
Want your message in front of 100.000+ fintech fanatics, founders, investors, and operators?
Shoot me a message on LinkedIn or send me an e-mail.
Let's partner!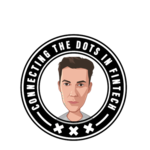 Marcel van Oost