Daily News
"Billions at Stake" - Apple's Apple Pay Lawsuit & Its Potential Impact on the Market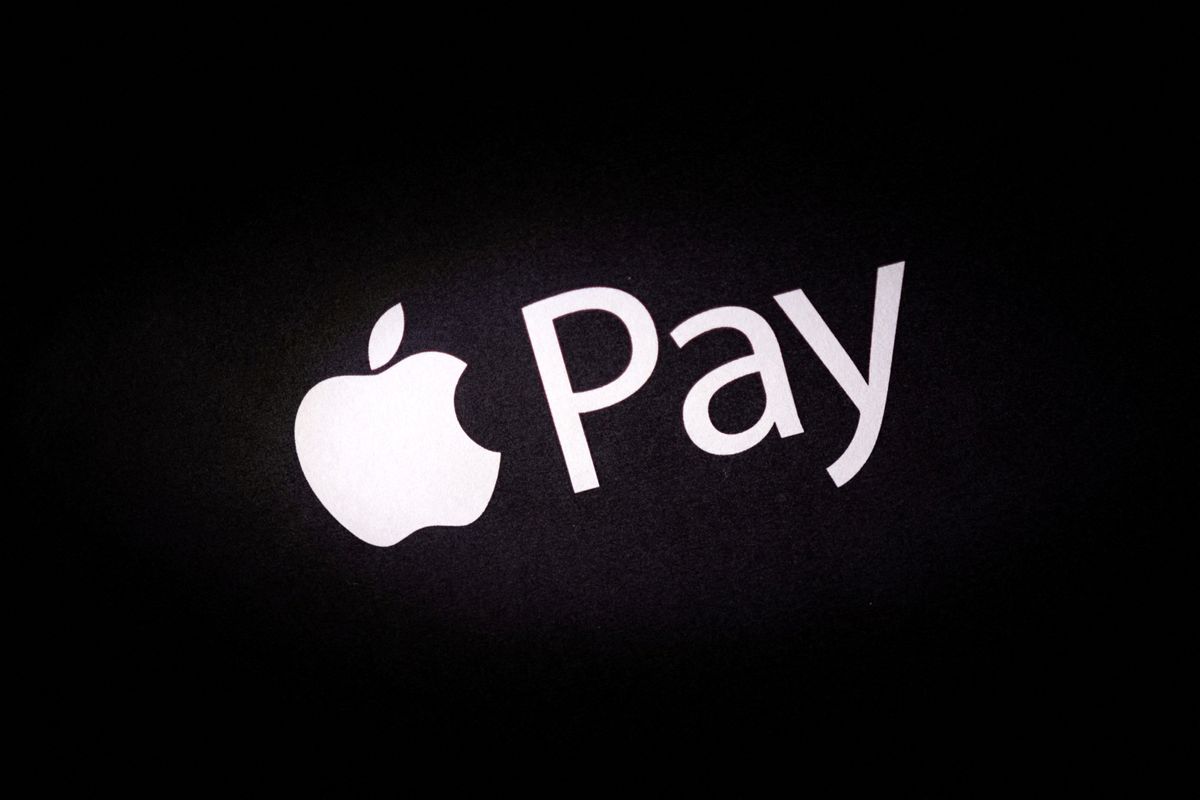 Good morning!
Big payments industry news where Apple was ordered to face a private antitrust lawsuit by payment card issuers accusing the company of thwarting competition for its Apple Pay mobile wallet.

U.S. District Judge Jeffrey White said the plaintiffs could try to prove that Apple violated the federal Sherman antitrust law by enforcing a 100% monopoly over the domestic market for tap-and-pay wallets for iPhones, iPads and Apple Watches.

The complaint, filed last year, accuses Apple of denying rivals access to the NFC chip technology in iPhones needed to develop a competing mobile wallet.

This means that only Apple Pay can make contactless payments at the point of sale, meaning the company "coerces" customers.

Having secured a monopoly, Apple charges card issuers who use Apple Pay supracompetitive fees for a service that is available on Android devices for free, according to the lawsuit.

"We are happy with this ruling," Steve Berman, a lawyer for the plaintiffs, said in an email.

"There are billions at stake so getting by the motion (to dismiss) largely intact was huge for the class."

In 2022, the European Commission charged Apple with restricting access to the NFC chip technology in a move that could ultimately cost the firm billions of euros in fines.
I'll keep a close eye on this one😉
Now, enjoy the rest of the global FinTech industry news I listed for you today, and have a great start to the week!
Cheers,
---

---
POST OF THE DAY
The Fintech Infrastructure Landscape. Check out the complete overview article 👇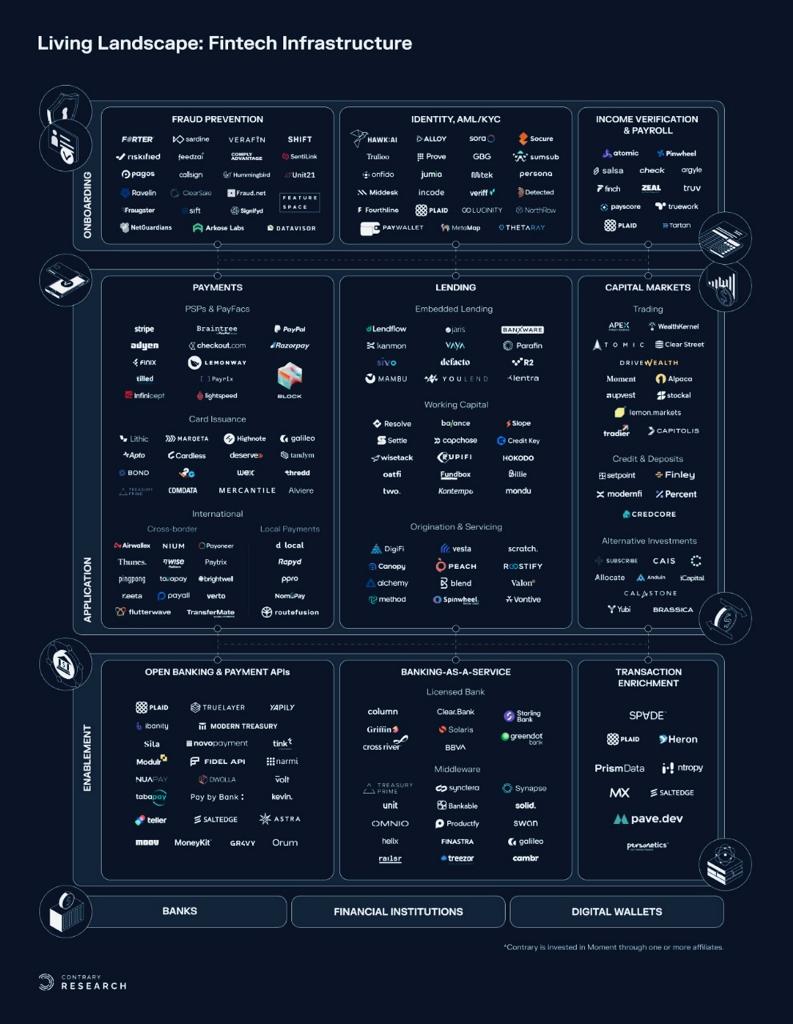 ---
BREAKING NEWS
TikTok adds centralized wallet to manage in-app transactions. TikTok's eCommerce efforts in Indonesia face challenges due to concerns about the impact of its shopping tools. Despite this, the platform is testing a new in-app wallet featuring its own currency for payments and tracking. Click here to learn more
FEATURED NEWS
🇺🇸MassChallenge FinTech opened applications for its sixth FinTech accelerator program, designed to support mid-late stage companies that possess a validated product/solution ready for scaling. Entrepreneurs can start crafting their startup profiles before the application deadline on October 24, 2023.
Thunes broadens its payment network across five southeast Asian nations. This expansion will enable European and international merchants to receive payments from consumers in Southeast Asia and settle in their currency of choice.
---
#FINTECHREPORT
🇪🇺Truelayer's "Payments in the EU" report looks at the role of existing and future regulation in achieving great user experience for open banking payments. Read here the complete report for more information.
---
INSIGHTS
🇧🇷Brazil's digital banking platform Nubank to support research initiatives at local universities. The initiative encourages the development of research "related to the fields of technology and finance in the academic environment and its impact they on society." The company has also announced its entry into the exchange-traded fund (ETF) market, aiming to expand its product offerings and diversify its customer base.
🇺🇸SEC's WhatsApp fines spread further across Wall Street. Ten more financial firms agree to $99 million in penalties to resolve investigations over employees' use of banned messaging apps.
🇳🇬Volition Cap: Transforming Remittances into African Investments. According to the World Bank, remittance flows to Africa doubled over the last decade, reaching $100 billion in 2022.Volition Cap pioneers remittance investment for Africans, driving economic growth. Read more
What might the 3rd era of personal finance look like? The complete personalization of finance means each user receives the specific financial help they need at that moment, tailored to their individual financial situation. Read the full piece here
---
PODCAST
🎙️The growing interest in Banking as a Service and the outlook for the FinTech sector - with Vlad Lounegov, Chief Executive Officer, Mbanq, who speaks to Robin Amlôt of IBS Intelligence. Listen to the full podcast episode here
---
FINTECH NEWS
🇺🇸Keeping track of multiple BNPL loans? There's an app for that. Cushion CEO Paul Kesserwani felt overwhelmed when he tried to keep track of several BNPL loans at once, so he shifted his fintech's focus to help others in the same boat. Cushion acts as a one-stop shop for recurring expenses, giving consumers more visibility and control over their bills, including BNPL.
🇬🇧The UK Is a Fintech Regulatory Superpower. Regulation is generally a blocker to innovation. But the UK has used it to foster domestic competition and successfully grow its global presence. If Europe is the world's regulatory superpower, then the UK has quietly become Europe's financial regulatory superpower (even post-Brexit).
🇿🇦South Africa's MTN fintech arm pushes into remittances, business payments. With about 9 million registered mobile money subscribers in South Africa, the group is largely focusing on the roughly 15% of South Africans that are still unbanked.
🇸🇬Grab Shuts Down Investment Business, Users Have Until 13 Oct to Withdraw Funds. "This decision follows an extensive review which concluded that the business would not be commercially viable," said Grab in a notice to its customers.
---
PAYMENTS NEWS
🇬🇧It's now possible for millions of PayPal customers in the UK to spend in-store with PayPal via Curve. Customers will be able to link their PayPal accounts to Curve for seamless in-store and contactless transactions, eliminating the need for manual entry of card details.
🇨🇦Tiptap donations platform will now offer Visa Member Financial Institutions (Visa FIs) the ability to accept small value donations for community-based charities and local initiatives. This program aims to foster a culture of giving back and drive positive change in local communities. Read more
🇭🇺UnionPay and K&H Payment Services sign card acceptance deal. The collaboration shows further expansion for UnionPay across Hungary, enabling more merchants to process UnionPay transactions.
---
OPEN BANKING NEWS
🇨🇴Belvo and Banco W team up to promote financial inclusion through Open Finance in Colombia. Through its open finance platform, Belvo allows users of financial institutions to share their bank details with Banco W in a secure and easy way to access better products and services, tailored to their needs.
🇳🇿Sharesies, BlinkPay partner for Open Banking in New Zealand. The collaboration allows Sharesies investors to benefit from innovative Open Banking features and tools to improve their financial prospects at an earlier stage.
---
REGTECH NEWS
Transaction Screening 🆚 Transaction Monitoring. Know their differences to stay ahead in the game of anti-money laundering (AML) and countering the financing of terrorism (CFT). Click here for more information.

Subscribe now
---
DIGITAL BANKING NEWS
🇨🇦Canada's Interac broadens access to e-Transfer service beyond regulated banks and credit unions. Interac e-Transfer lets Canadians send money directly from their bank accounts to the accounts of other consumers and businesses, using their email address or mobile number.
🇬🇧Revolut attracts UK watchdog scrutiny over red-flag accounts. Revolut is reportedly in discussions with the UK FCA regarding failures in its money laundering controls. These failures allegedly allowed money to be released from accounts that had been flagged by the National Crime Agency (NCA) as suspicious.
---
BLOCKCHAIN/CRYPTO NEWS
🇬🇧Zumo first to conform to FCA's tech-based crypto promotion rules. The FCA's requirements are set to take effect from the 8th of October this year, and mandates enhanced consumer protection measures ensuring consumer confidence and security.
🇬🇧Coinbase CEO slams JPMorgan for banning crypto payments in UK, suggests government should act. Brian Armstrong is unhappy with JPMorgan Chase's decision to block crypto-related transactions at its U.K. digital banking subsidiary, Chase UK.
Ethereum is becoming more concentrated after a key infrastructure provider dropped out. The Ethereum ecosystem — the most important commercial network in crypto, handling billions of dollars worth of tokens — is getting increasingly centralized.
---
DONEDEAL FUNDING NEWS
Funding Societies secures US$27 million debt financing. The funds will be used to provide tailored financing solutions to SMEs in the five markets that Funding Societies operates in namely Singapore, Malaysia, Indonesia, Thailand, and Vietnam.
🇿🇦Fintech Revio secures $5.2 million seed round. The company plans to use the capital to further grow Revio's coverage across Africa, deepen its routing logic, and expand its capabilities to add more value to customers.
---
M&A
Fireblocks completes BlockFold acquisition. The acquisition enriches Fireblocks' tokenization capabilities to provide clients with a complete service layer that includes advisory, token customization, orchestration, and distribution through the Fireblocks Network.
Ripple will no longer acquire chartered trust company Fortress Trust. The cancelled deal comes one day after news broke that $15 million of Fortress Trust customer's digital assets were stolen. The theft was later blamed on Retool, a third party vendor that was victim to a phishing attack.
Camino Financial and Fundation merge to form full spectrum small business lender. The joint entity will be one of the few multi-channel financing platforms offering credit solutions tailored to all stages of small business growth.
---
MOVERS & SHAKERS
JPMorgan Chase names new investment-bank boss and sets up digital bank in flurry of personnel moves. Jay Horine, who joined the bank in 2006, has been tapped to become head of North America investment-banking client coverage, in addition to a role as global industry co-head for energy, power, renewables, metals and mining.
---
Want your message in front of 100.000+ fintech fanatics, founders, investors, and operators?
Shoot me a message on LinkedIn or send me an e-mail.