Daily News
Better.com's stock tanks after SPAC combination brings it to the public markets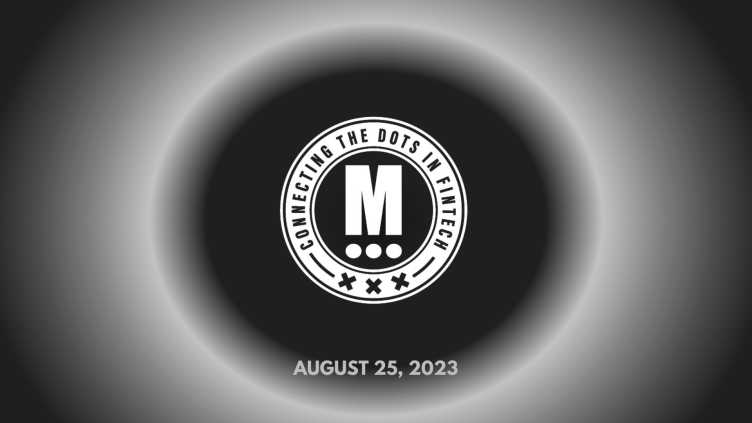 Fantastic Friday FinTech Fanatic,
After making a big splash earlier this year with the launch of its crypto card in the Brazilian market, cryptocurrency exchange Binance has now announced, only half a year later, that it will suspend its crypto debit card services.
Not just in Brazil, but across all of Latin America and the Middle East starting from August 25th, according to information by CoinPedia.
Binance didn't reveal the exact reason behind the suspension but claimed it would only impact 1% of users in the affected regions.
In January 2023 Binance launched its card in Brazil after making a similar announcement in Argentina in August 2022, also in partnership with Mastercard. In March 2023 Colombia became the third Latin American country where Binance's crypto card was released.
Reportedly, Binance' crypto debit card services in Latin America and the Middle East will be terminated by Sept. 21, but the exchange claimed refunds and disputes can still be processed until Dec. 20, 2023.
Auxmoney makes first acquisition with Lender & Spender stake
With its first foray into mergers and acquisitions German alternative lender Auxmoney is bolstering its international ambitions.
Yesterday it announced it has acquired a majority stake in the Dutch credit marketplace Lender & Spender.
Both parties declined to reveal valuation details for the deal but Lender & Spenderis currently originating c.€200m annually and has 32 employees, according to LinkedIn.
Lender & Spender, which launched in 2015, will continue to operate under its own brand in the Dutch market.
M&A deal-making has been long expected to increase in the fintech sector, with 2023 seeing a heightened level of interest. What do you think, will this deal reignite interest in mergers and acquisitions within the FinTech scene?
Thanks for reading this far and please find the other FinTech news listed below.
---
Better.com's stock tanks after SPAC combination brings it to the public markets. Shares of Better.com are experiencing a sharp decline as the digital mortgage company concludes its delayed SPAC merger and enters the stock market as a public entity.
---
ARTICLE
Adyen, Braintree and Stripe face off. PayPal's Braintree seems to be successfully competing with European rivals Adyen and Stripe in the digital payments industry. Read the complete article by clicking on this link
---
FINTECH NEWS
ComplyAdvantage joins AWS accelerator programme. The AWS ISV Accelerate Program provides ComplyAdvantage with co-sell support and benefits to meet customer needs by working with AWS sellers globally, who service millions of active AWS customers.
Reliance tests sound box payment system amid financial services push. The firm, run by Mukesh Ambani, has a tradition of internally testing new offerings with its staff before a public launch. But how soon, if at all, it plans to unveil the device remains unclear.
---
DIGITAL BANKING NEWS
Zopa narrows losses; predicts full year profitability for 2023. The bank says that in 2022, it grew total operating income by 131% to £151m and expanded its customer base to approximately 868,000.
IFX Payments secures Canadian FMSB Licence. IFX Payments' 'ibanq' virtual IBAN solution has garnered widespread acclaim for its seamless integration, enhanced efficiency, and unrivalled convenience.
Lunar removes deposit limits and introdues monthly returns. As the only bank in Denmark, Lunar has decided to offer positive interest rates on all types of accounts without any demands for tying up the funds.
Judo Bank shares sink on concerns about margins, economy. The bank anticipates a contraction in its margins due to the expiration of cheap fundingand has decided to be more prudent with firms linked to consumer spending because of interest rate stresses.
Over 300,000 N26 customers in the Netherlands can now use iDEAL to make online payments directly from their N26 accounts. N26 users can effortlessly perform payments and transfers via iDEAL without leaving the N26 app, ensuring simplicity, security, and immediacy.
---
BLOCKCHAIN
Binance deals with five blacklisted Russian banks. Binance is allegedly facilitating transfers to and from at least five Russian banks that have been blacklisted by Western powers following Russia's invasion of Ukraine last year. Read more
Tornado Cash founders charged with money laundering and sanctions violations. According to the indictment, Roman Storm, 34, of Auburn, Washington, and Roman Semenov, 49, of Russia, created, operated, and promoted Tornado Cash, a cryptocurrency mixer that facilitated more than $1 billion in money laundering transactions.
---
PARTNERSHIPS
Shopify enables USDC payments via Solana Pay integration. Shopify now supports Web3 commerce features like cross-border transactions and NFT loyalty schemes through its integration with Solana Pay.
Digital Dollar Project and Western Union pilot CBDC for cross-border remittances. The partners say that they saw reduced counterparty and credit risk thanks to instant settlement. Read more
UK fintech Zorrz Finance and Swedish fintech Sileon have announced a partnership to enable more consumers to access BNPL solutions. Zorrz has developed an artificial intelligence-powered tool called MoneyInsight360™, which generates a more complete, unified view of a person's credit history.
Cross River partners with Current to further its mission of financial inclusion. Together, the two companies will provide access to building credit history for previously unserved and underserved communities, empowering individuals to improve their financial well-being.
Standard AI has tapped into Google Cloud's AI capabilities to speed up the checkout process in retail stores. Standard AI has stated it is aiming to 'transform' the retail shopping experience by leveraging Google Cloud's AI tools to bring greater speed and flexibility to the checkout experience.
Airwallex combines with Yeeld to drive payments profitability. Yeeld will leverage its financial infrastructure expertise to enhance client profitability, integrating the Airwallex payments platform and its global partner network to extend services to new audiences.
TreasurUp partners with Salt Edge for Open Banking solutions. The collaboration helps banks achieve PSD2 compliance within strict Open Banking regulations, with minimal resources and strengthens end-user security through Salt Edge's Mobile SCA solution.
Mastercard and Checkout.com partner to enable instant wallet top-ups for Careem. The collaboration with Mastercard and Checkout.com enables Careem Pay customers in the UAE to access near real-time payments with speed, convenience and security
---
M&As
Yahoo has acquired Commonstock, a social platform that lets retail investors link their brokerage accounts and share their portfolio's performance and discuss their trades and strategies. Terms of the deal were not disclosed.
Datasite acquires MergerLinks. The acquisition supports Datasite's strategy to be the home of M&A. Financial terms are not being disclosed. MergerLinks and its management team are operating as a strategic product unit within Datasite.
---
#DONEDEAL
Turkish payments platform Craftgate scoops £1 million investment. The firm's toolkit includes support for virtual POS payment and e-money integration, smart and dynamic payment routing, card storage, one-click payment, recurring payments, closed loop wallet, and payment by link and QR codes, among others.
ClassWallet draws $95M in funding. The funding will support the company's ongoing growth in enabling government agencies, particularly those in education, to digitally manage their finances.
---
MOVERS & SHAKERS
Mambu appoints Fernando Zandona as permanent CEO. He will be based at Mambu's head office in Amsterdam and will continue to collaborate closely with Mambu customers and the company's global team to drive forward his vision for the business.
SVB appoints Martin Murrell as head of global payments and Milton Santiago as head of global digital solutions.The new leaders will further SVB's commitment to innovative products, client solutions and exceptional client experience. Read more
---
Want your message in front of 100.000+ fintech fanatics, founders, investors, and operators?