Daily News
Are subscription plans the future of BNPL?
Affirm is considering launching a subscription service named Affirm Plus. The intention is to generate more consistent revenue beyond their traditional buy now, pay later plans. This potential service was found within the code of its iPhone application.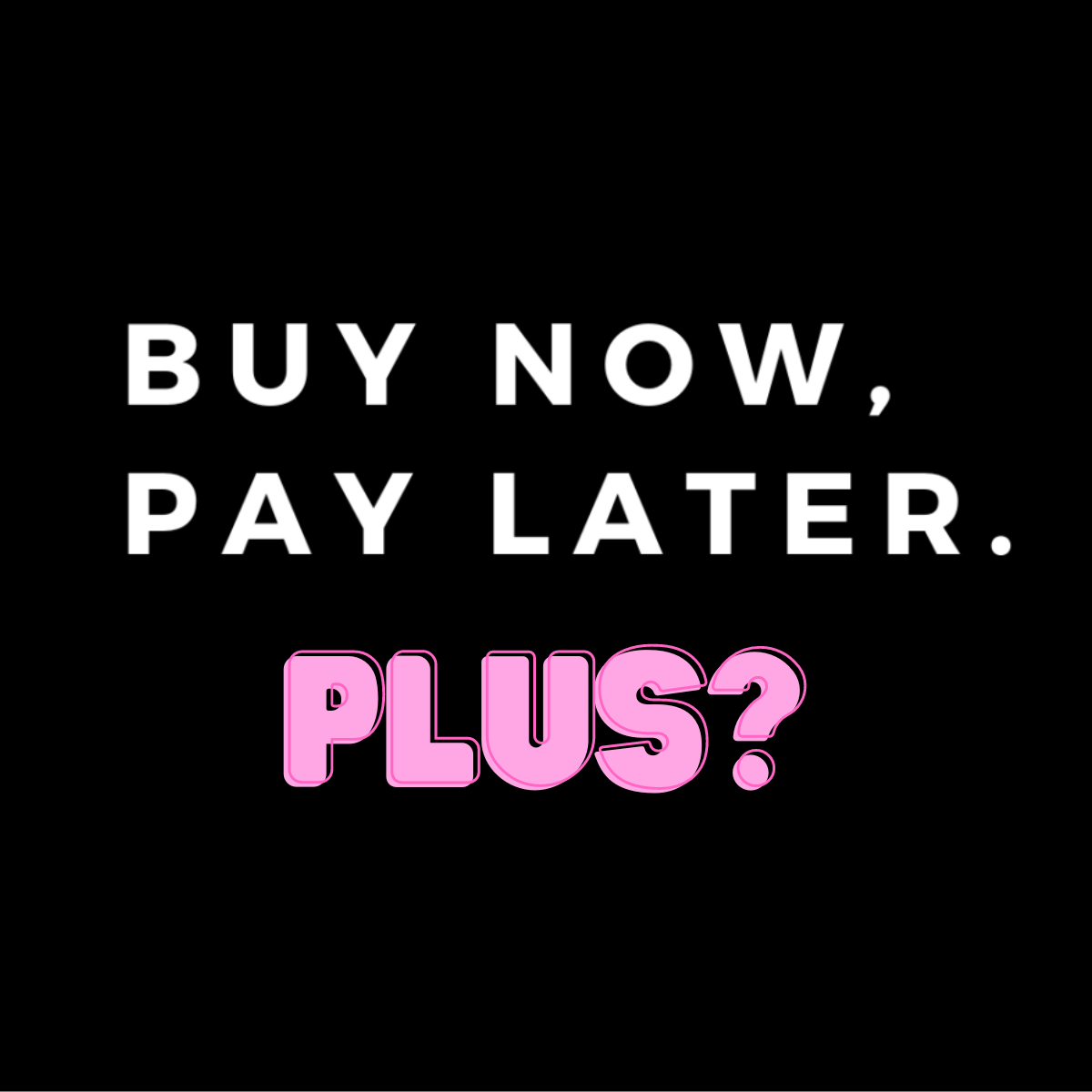 Good morning!
Affirm is considering launching a subscription service named Affirm Plus. The intention is to generate more consistent revenue beyond their traditional buy now, pay later plans.
This potential service was found within the code of its iPhone application.
If implemented, subscribers would be charged $7.99/month and would be entitled to a 0% APR on installment loans up to $2500. The current APRs offered by Affirm vary from 0% to 36%.
Furthermore, subscribers might gain access to a higher interest rate for their Affirm savings accounts, with the code mentioning an APY of 4.75%, compared to the current 4.35%.
However, there's no assurance that the service will be launched or feature all the mentioned benefits.
This exploration is part of Affirm's strategy to find fresh revenue streams and increase its user base amidst growing competition in their market sector.
Affirm declined to provide detailed comments about this initiative.
The company, based in San Francisco, was co-founded by Max Levchin, a PayPal co-founder. Levchin recently mentioned Affirm's interest in expanding its financial product offerings. The potential subscription model may also serve as a means to counterbalance increasing funding costs the company faces as interest rates rise.
Affirm is not the first though. Earlier this year Afterpay already launched a similar product called the "Afterpay Plus Card".
Is a subscription really going to be the solution for BNPL providers?
What do you think?
---

---
POST OF THE DAY
🏦The State of AI in Banking. Check out this comprehensive read for valuable insights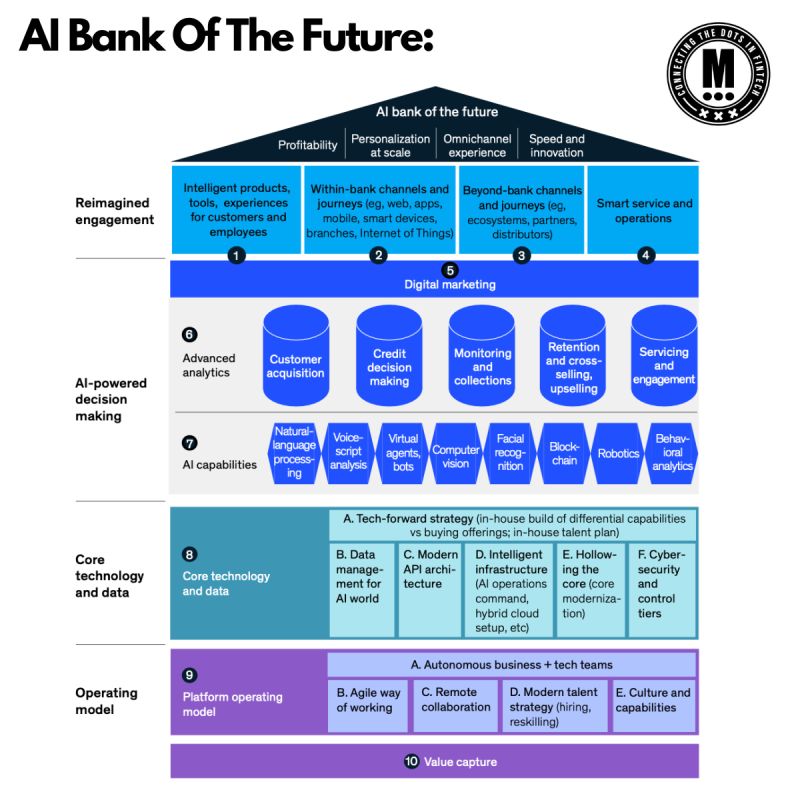 ---
PODCAST
🎙️The Marketing Journey of Chime CMO Vineet Mehra. On this episode of Marketing Vanguard, Mehra shared insights into his professional journey, highlighting how his roles in various industries have shaped his perspective on marketing's role as the growth engine of companies. Listen to the full podcast episode here
---
INSIGHTS
In this week's "Behind the Idea", we hear from Nicolas Benady, CEO of Swan, about the company's journey, its ethos and what the future could hold for embedded banking. Click here to access the full interview.
Digital Wallet 🆚 Cards. Currently serving 3.2 billion users, digital wallets are set to cover 65% of the population by 2030, according to ARK research. Read the complete report to find out more.
---
FINTECH NEWS
🇬🇧Nium launches European HQ in London to accelerate business expansion across Europe and affirm its commitment to the UK as a leading fintech hub. Today, Nium has European offices in London, Amsterdam, and Malta with local operations in Germany, France, and Israel.
---
PAYMENTS NEWS
🇺🇸Bluefin announces Mastercard click-to-pay integration to provide additional seamless checkout options for merchants and their customers. Bluefin's merchants will have the option to utilize this optimized checkout experience within an iFrame or hosted payment form.
🇺🇸Amazon adds RFID to cashierless tech. The new capability enables consumers to shop for apparel, fan gear, shoes and other soft goods. Amazon's Just Walk Out technology is already available in more than 70 Amazon stores and 85 third-party retailers.
---
OPEN BANKING NEWS
🇧🇭Spire Technologies Obtains Open Banking License from Central Bank of Bahrain. This milestone approval will enable Spire Technologies to expand its offerings, delivering expert financial insights and swift digital solutions to the market with increased operational efficiency.
---
REGTECH NEWS
🇵🇭GoTyme Bank completes integration of NICE Actimize fincrime solution. The implementation supports GoTyme's recently launched cloud-only bank that combines easy account opening with a personalized debit card released through kiosks located in shopping malls throughout the Philippines.

Subscribe now
---
DIGITAL BANKING NEWS
🇿🇦Discovery Bank trims loss with break-even in sight. With its operational break-even point in sight in its 2024 financial year, loss-making Discovery Bank is planning on scaling the business and being profitable in the outer years.
🇺🇸Varo aims to displace Venmo, Cash App volume with new P2P feature. The bank recently launched a feature enabling Varo account holders to instantly transfer funds at no cost to anyone with a U.S. debit card.
🇺🇸Fed may have to hike again, says JPMorgan chief. Jamie Dimon said the Federal Reserve may have to keep increasing its benchmark interest rate in the coming months to combat persistent inflation.
BNPL a double-edged sword for Latam banks. Small and mid-sized banks are likely to offer buy now, pay later solutions to attract new customers. But only the region's bigger lenders may be able to move the needle.
🇦🇺Bendigo and Adelaide Bank selects nCino to transform its business banking. By implementing nCino, Bendigo and Adelaide Bank will streamline operations, boost efficiency, and prioritize customer relationships. Read more
🇺🇸Goldman Sachs raises $15 billion for secondary deals. The bank's asset management arm collected $14.2 billion for private-equity secondaries deals and $1 billion for infrastructure transactions.
🇦🇺Join the 'euphoric' shoppers saving $1000 by playing in-app game from digital bank Up. More than 54,000 "Upsiders" are currently active in the game, which leans on behavioural psychology to help you build healthier money habits. Read on
🇬🇧Monument Bank adds Notice Accounts to its offering. The introduction of this product follows feedback from the Bank's savings clients, largely mass affluent individuals, who value a wide range of product options to fit their various savings goals, with greater flexibility.
🇬🇧Starling ups one-year fixed saver interest rate. The decision to increase its rate to 5.53 per cent follows the Bank of England's first pause after 14 consecutive rate rises. Read more
🇯🇵Fujitsu trials gen-AI for Japanese banks. The gen-AI module on the platform will be used to respond to internal inquiries, generate and verify business documents and create programs. The objective is to identify promising use cases for the technology, according to Fujitsu.
🇭🇰Hong Kong virtual bank ZA bets on city's blockchain goals. Chinese insurer-backed ZA Bank is looking to ride Hong Kong's push to become a cryptocurrency and blockchain hub by focusing on clients that many traditional banks in the city have shied away from.
"Embracing Advanced Digital Banking Solutions". As traditional lenders tighten their purse strings, SMEs are increasingly gravitating towards digital-centric funding sources. Read the complete C-Innovation article here
---
BLOCKCHAIN/CRYPTO NEWS
🇬🇧Ethereum ranks as UK's most popular bitcoin alternative. New research has revealed 2023's most popular Bitcoin alternatives, with Ethereum coming out on top. The study found that Ethereum is currently leading all Bitcoin alternatives in popularity.
🇭🇰JPEX shuts down trading in Hong Kong. JPEX users will be unable to place new orders on some of its wealth management products, market makers have frozen funds following investigations by Hong Kong authorities and the firm is now negotiating with third party market makers to resolve a liquidity shortage.
🇬🇧Financial regulator issues 'Final warning' to non-compliant UK crypto firms. The FCA says the vast majority of crypto firms in the U.K. have yet to reply to the regulator's questions regarding new standards set to come into effect.
DONEDEAL FUNDING NEWS
---
🇺🇸Mesh raises $22M. Mesh will use the new cash, which brings its total raised to date to $32 million, to further develop its tools for deposits, payments and payouts, co-founder and CEO Bam Azizi says, as well as support its go-to-market operations.
---
Want your message in front of 100.000+ fintech fanatics, founders, investors, and operators?
Shoot me a message on LinkedIn or send me an e-mail.
Let's partner!
Marcel van Oost