Deep Dives
Africa's Fintech Boom: Poised for 13x Growth, Hitting $50B by 2030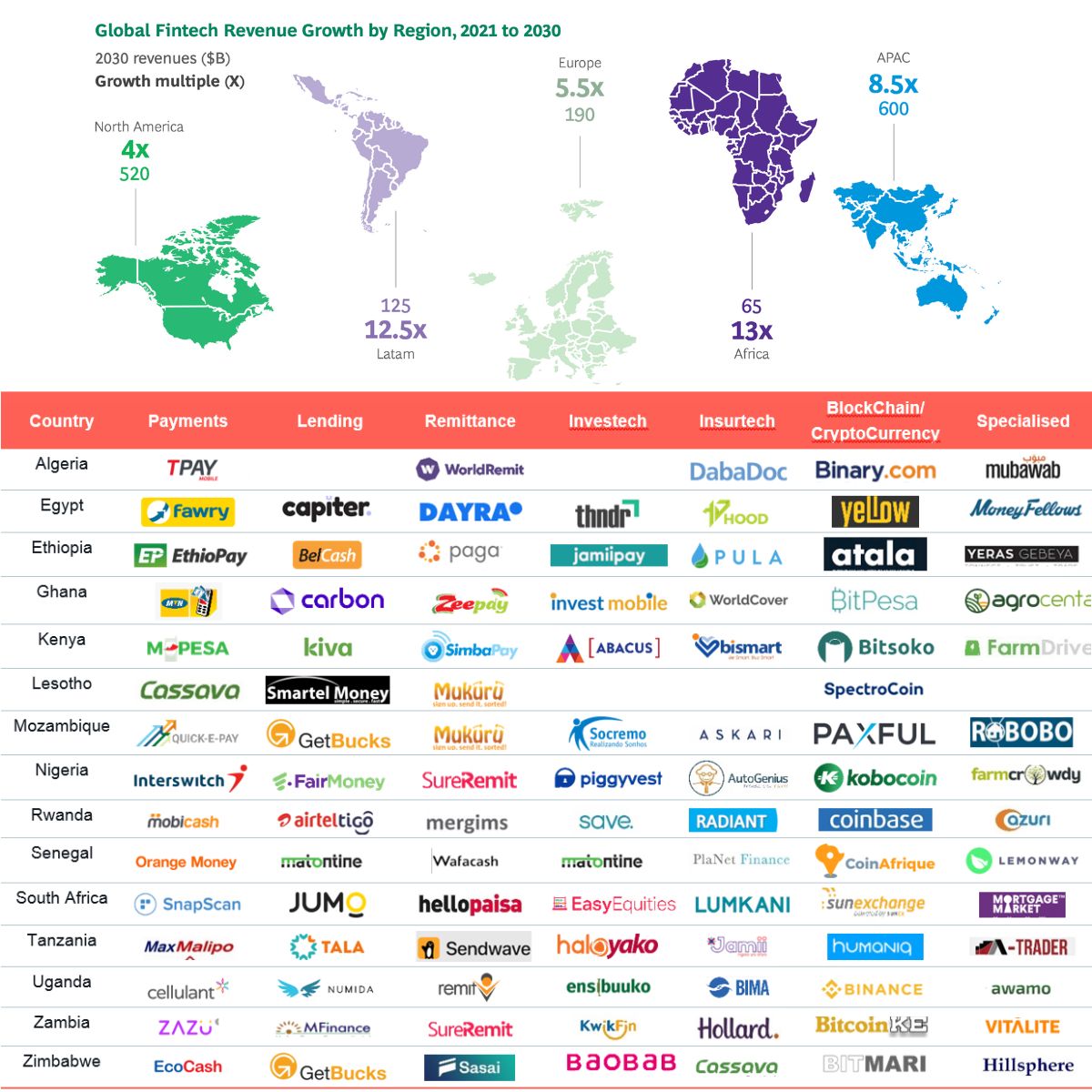 In a recent fintech landscape assessment, projections indicate that African fintech startups are on the cusp of a major breakthrough.
Their revenues are set to skyrocket, achieving a whopping 13-fold increase to surpass the $50 billion mark by the end of this decade.
This growth trajectory puts Africa at the forefront, outpacing other regions in fintech expansion.
To put this into perspective, while Africa is blazing the trail with its projected growth, Latin America follows closely with an anticipated 12.5x growth. Interestingly, even with these impressive figures, it is the Asia-Pacific region that is slated to emerge as the biggest fintech marketplace by 2030.
A significant driving force behind Africa's fintech surge is its strategic position to redefine financial systems and bridge existing divides. A considerable chunk of the African population remains financially excluded, often sidelined by traditional banking avenues.
However, with the surge in technological adoption, fintech startups in Africa have a unique opportunity. They can extend innovative digital solutions and services to this marginalized demographic, bringing them under the financial umbrella.
The continent's demographic dynamics further accentuate this potential. Africa's young and rapidly growing population, anticipated to see an influx of around 1.2 billion individuals by 2050, presents a fertile ground for fintech innovations.
Nigeria, known as Africa's most populous nation, stands out in the report. Its demographic makeup positions it as a potential torchbearer for Africa's fintech revolution.
The report highlights an intriguing insight – for most Africans, their maiden tryst with financial services might be digital, specifically via their smartphones.
This trend unveils massive prospects in the realms of digital payments and lending, particularly for entities that adopt full-stack attacker models.
While the current landscape sees telecom fintech players firmly in the driver's seat, the dynamism of the sector implies that as startups adopt newer technologies, this dominance might be challenged.
Nevertheless, the report anticipates telco fintech entities holding onto their reigning positions in the market.
South Africa, Nigeria, Egypt, and Kenya are pinpointed as the primary markets powering this fintech renaissance.
With projections indicating a 32% Compound Annual Growth Rate (CAGR) for fintech revenue leading up to 2030, the momentum is palpable.
On a global scale, the banking and insurance sectors are estimated to touch $21.9 trillion by 2030, expanding at a 6% CAGR.
The payments and deposit sectors, especially in APAC and Latin America, are the ones to watch for maximum growth.