Daily News
A Global Overview Of Account-To-Account (A2A) Payment Methods
Good morning!
The pace of FinTech innovation has never been faster, especially in the payment space. The global thirst for instant payment solutions, supercharged by the pandemic's digital wave, is challenging traditional card systems.
Enter A2A payments - direct bank-to-bank transactions.
While these are picking up steam (thanks to popular solutions like Spain's Bizum and Poland's BLIK), the complexity of international regulations poses hurdles. But local solutions are finding favor, especially in emerging markets where mobile wallets are king.
If you are a payments geek like me, I higly recommend reading my latest blog post "A Global Overview Of Account-To-Account (A2A) Payment Methods" for more info, stats, and figures around this topic!
And now on to other FinTech Industry news. Enjoy!
Cheers,
---

---
FEATURED NEWS
Former Wirecard executive linked to alleged Russian spying ring. Jan Marsalek, the former COO of Wirecard who disappeared after the German payments company collapsed, was on Tuesday named as a connection to Bulgarian nationals living in the UK who have been charged in London with suspected spying for Russia.
---
#FINTECHREPORT
🇨🇳The Digital Yuan and Cross-Border Payments: China's Rollout of Its Central Bank Digital Currency. China's launch of its digital yuan begins a new era in payments, making China the first major economy to deploy its own CBDC. Access the complete report to learn more
🇮🇳The Second Wave: Resilient, Inclusive, Exponential Fintechs by BCG offers detailed insights on the Global Fintech Trends, Voice of the Industry, and perspectives on building blocks for a Fintech Nation. Download full report here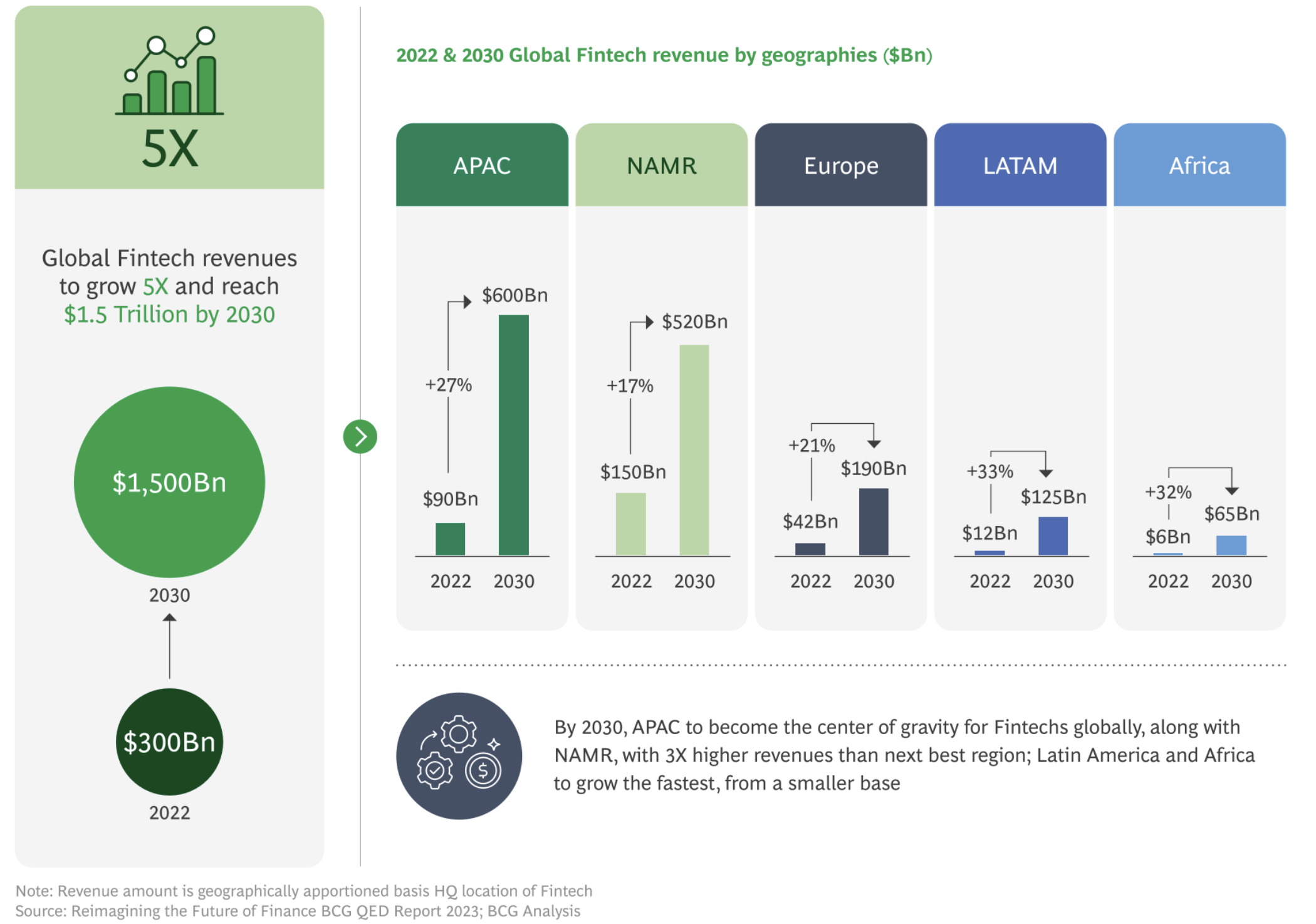 ---
INSIGHTS
🇻🇳FinTech Market Map Vietnam reflects the significant growth and funding success of the financial services startup sector in Vietnam in 2022. Read the full report here
---
FINTECH NEWS
Chipper Cash issues one million cards to people living in Africa and beyond. The Chipper Card product is vitally important in linking up underserved customers to the global economy – now more so than ever before, according to a company's release.
🇺🇸Marqeta and Veem team up to launch virtual cards for SMBs. Marqeta's platform enables Veem to launch virtual cards quickly through its open APIs and create a seamless experience for their cardholders.
---
PAYMENTS NEWS
🇨🇦Square releases tap to Pay on Android across Canada. The new technology enables businesses to securely accept credit card contactless payments with a compatible Android device, at no additional cost. In addition to this, the company's Canadian cannabis agreement lays the groundwork for U.S. growth.
---
OPEN BANKING NEWS
🇪🇺TrueLayer calls on the EU to improve payments with open banking. The firm is calling for policymakers to build on existing initiatives to improve user experience by removing obstacles in the open banking payment journey, and lowering cost of instant payments for consumers by keeping fees low.
The data protection laws and Open Finance. As data becomes more integral to companies, likened to 'oil in a barrel', there are two main challenges: unlocking its value and ensuring its safety. Read Walter Pereira's full blog post for further information on this topic.
REGTECH NEWS
Compliance costs for financial institutions reaches $206.1 billion, according to a recent study which examines how financial institutions navigate the expenses and challenges tied to evolving financial crime compliance requirements. Read more
🇬🇧TangoPay selects ThetaRay to monitor payments transactions. TangoPay enables expats living in the UK to access fast and affordable financial services and will implement ThetaRay's cloud-based SONAR solution to monitor and detect financial crime risk.

Subscribe now
---
DIGITAL BANKING NEWS
🇿🇦Discovery Bank enters home loan market with competitive rates offer. The bank will be rolling out home loans in early 2024, which allow clients to access home loans, insurance for their homes and family, earn interest rate concessions and moexclusive solar solutions.
🇬🇧Monzo makes enhancements to gambling block feature. Monzo points out that they're always looking to improve their tools and support for gambling harm by working closely with GamCare, their customers, industry experts and people with first hand experience to improve their gambling block.
🇬🇧Lloyds Bank takes on business spend management with Visa Commercial Pay. The Visa Commercial Pay cards can be issued individually or by batch and offer real-time control, allowing business administrators and managers to closely manage spending within their teams.
🇬🇧Atom Bank to measure climate impact on mortgage book, partners with Kamma to tackle risks of climate change. The partnership with Kamma involves a deep review of the mortgage portfolio and the development of emissions-reduction products.
---
BLOCKCHAIN/CRYPTO NEWS
The world's biggest crypto firm is melting down. Binance looks to be on the brink, with its troubles sparking rumblings that it could follow in onetime rival FTX's footsteps and collapse, WSJ reports. The company completes its Russia exit, selling to CommEX. The off-boarding process for existing Russian users will last up to a year to ensure a smooth transition.
Coinbase successfully registers with Spain's Central Bank. The registration compels the firm to comply with the country's anti-money laundering standards. Furthermore, as reported by Arkham Intelligence, Coinbase holds more than $25 billion worth of Bitcoin, making it the largest bitcoin custody entity in the world.
MoneyGram to launch non-custodial digital wallet. The wallet, which will officially debut in Q1 2024, will enable consumers around the world to leverage stablecoin technology to seamlessly move from fiat to digital currency, to fiat again — all with the same global brand they trust.
---
DONEDEAL FUNDING NEWS
🇲🇽Albo closes round for $40 million to be profitable in 2024. This capital will not only help solidify Albo's financial service offerings but will also cater to small and medium-sized businesses with credit and payroll management.
🇬🇧Wealthtech startup Vega emerges from stealth with $8 million equity investment. The UK wealthtech platform is building a range of liquidity and financial planning tools for financial advisors. Read more
Luge Capital raises $71 million to invest in early-stage startups in Canada🇨🇦 and the US🇺🇸. In addition to the core investment thesis from its first fund, Luge is expanding its scope to include fintech startups that operate at the intersection of financial services and other large industries.
🇲🇽Fintech Mundi recently secured a $15 million Series A-2 funding round. Parallel to this financial boost, Fintech Mundi unveiled its rebranding as a fintech platform designed to streamline cross-border trade in Latin America.
Bright Money raises $62 Mn funding to help customers get out of debt. The fund infusion will enable Bright Money to cater to millennials, especially in the US🇺🇸 aggressively, the startup said. Link here
🇬🇧FinTech Timeline clinches £10m Series B funding. The funds are earmarked to amplify Timeline's mission, which revolves around equipping financial advisors with state-of-the-art technology that streamlines their operations, enhances the client experience, and improves financial outcomes for a vast number of UK citizens.
---
M&A
🇳🇬Risevest completes the acquisition of digital trading fintech Chaka. While both companies declined to comment on the transaction's cost, they told TechCabal that Chaka and RiseVest will remain separate products. Read more on this topic here
🇳🇱ABN AMRO Bank has reached an agreement on the sale of its minority stake in European Merchant Services to Fiserv. EMS is a Netherlands-based digital payments business, providing innovative and proven infrastructure and high-quality technology for processing payments between merchants and their customers.
---
MOVERS & SHAKERS
🇩🇪From N26 to Pile Capital: Marian Sarlos moves to Treasury startup. Sarlos, previously associated with Neobank N26 and having recently overseen the CEO-Office there, has transitioned to Pile Capital, taking up the role of Director Growth.
🇬🇧Onfido appoints Daniel Keller as chief technology officer. As CTO of Onfido, Keller will be expected to "keep the company at the forefront of digital identity innovation and maintain the company's growth trajectory.
---
Want your message in front of 100.000+ fintech fanatics, founders, investors, and operators?
Shoot me a message on LinkedIn or send me an e-mail.