Deep Dives
Global Overview Of Account-To-Account (A2A) Payment Methods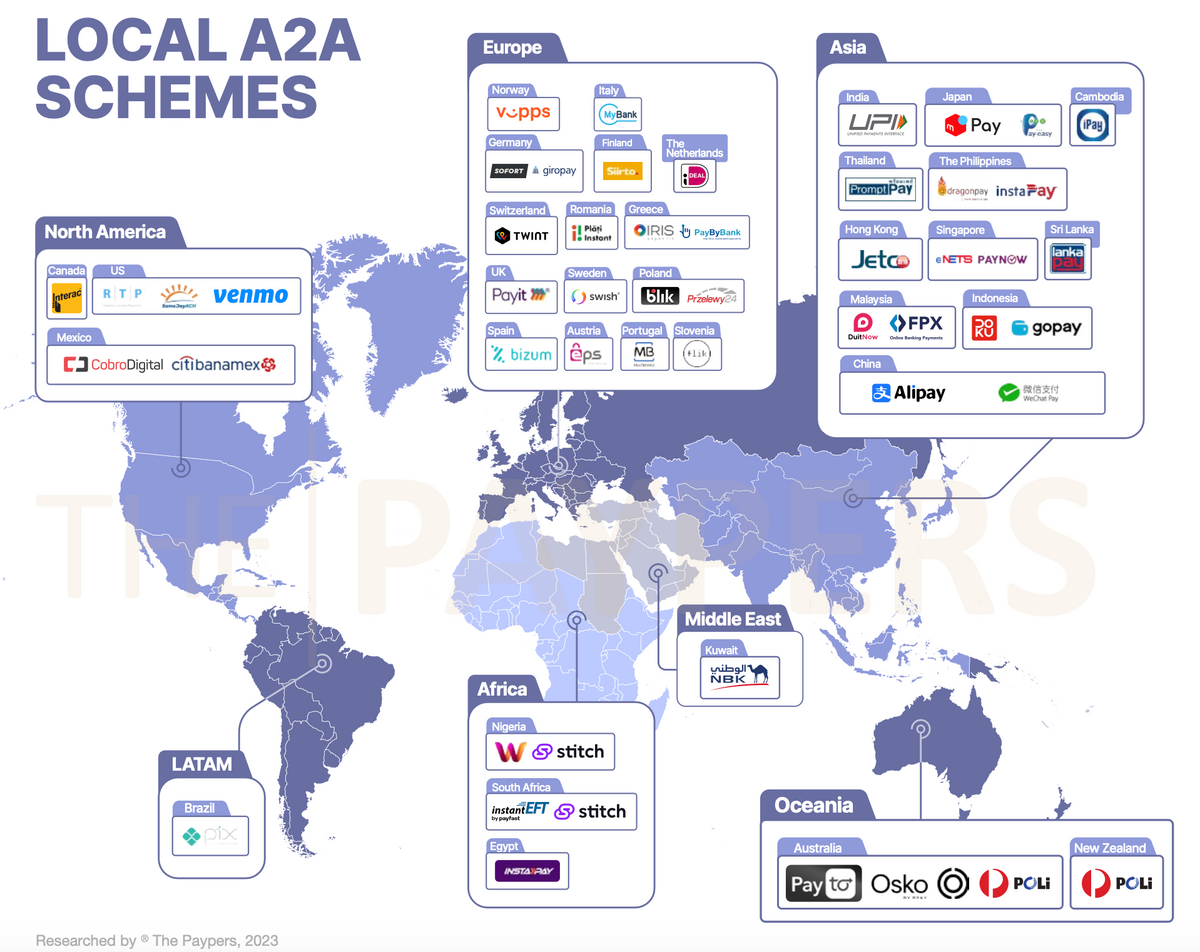 The FinTech landscape has been evolving rapidly, spurred by the global push for quicker payment solutions and more choices in payment mechanisms. These changes, which were accelerated by the COVID-19 pandemic and the surge in digital adoption, aim to disrupt the stronghold card systems in the banking arena and offer consumers and merchants diverse payment options.
The Emergence of A2A Payments:
Account-to-Account (A2A) payments, also known as bank-to-bank transfers, allow for direct money movement between bank accounts, bypassing any middlemen.
Each country's unique regulations, however, can complicate these transactions. As a result, third-party intermediaries often step in to simplify domestic transfers and occasionally aid in international ones.
The legacy infrastructure, often older and not designed for the digital age, makes it challenging for A2A systems to grow beyond national borders.
Local solutions like Bizum (Spain), BLIK (Poland), and iDEAL (Netherlands) have become mainstream, empowering individuals to swiftly transfer funds using just their mobile phones. Notably, in emerging markets, many transfers now occur between mobile wallets.
The Rise of Open Banking:
Open Banking is transforming the financial world, offering a more efficient and flexible transactional standard. These payments are swift, user-friendly, and typically more secure than traditional card payments.
The advantages for businesses are clear: no card processing fees and faster settlement times. Open Banking fosters a collaborative environment where users can share their data with third-party providers, harnessing this infrastructure for seamless payments.
The integration of Application Programming Interfaces (APIs) further propels Open Banking's potential, enabling it to break national confines. As a testament to its promise, companies like Volt and Moneyhub have achieved global outreach. Meanwhile, many other players, such as Brite, GoCardless, and Klarna Kosma, are making notable strides in Europe.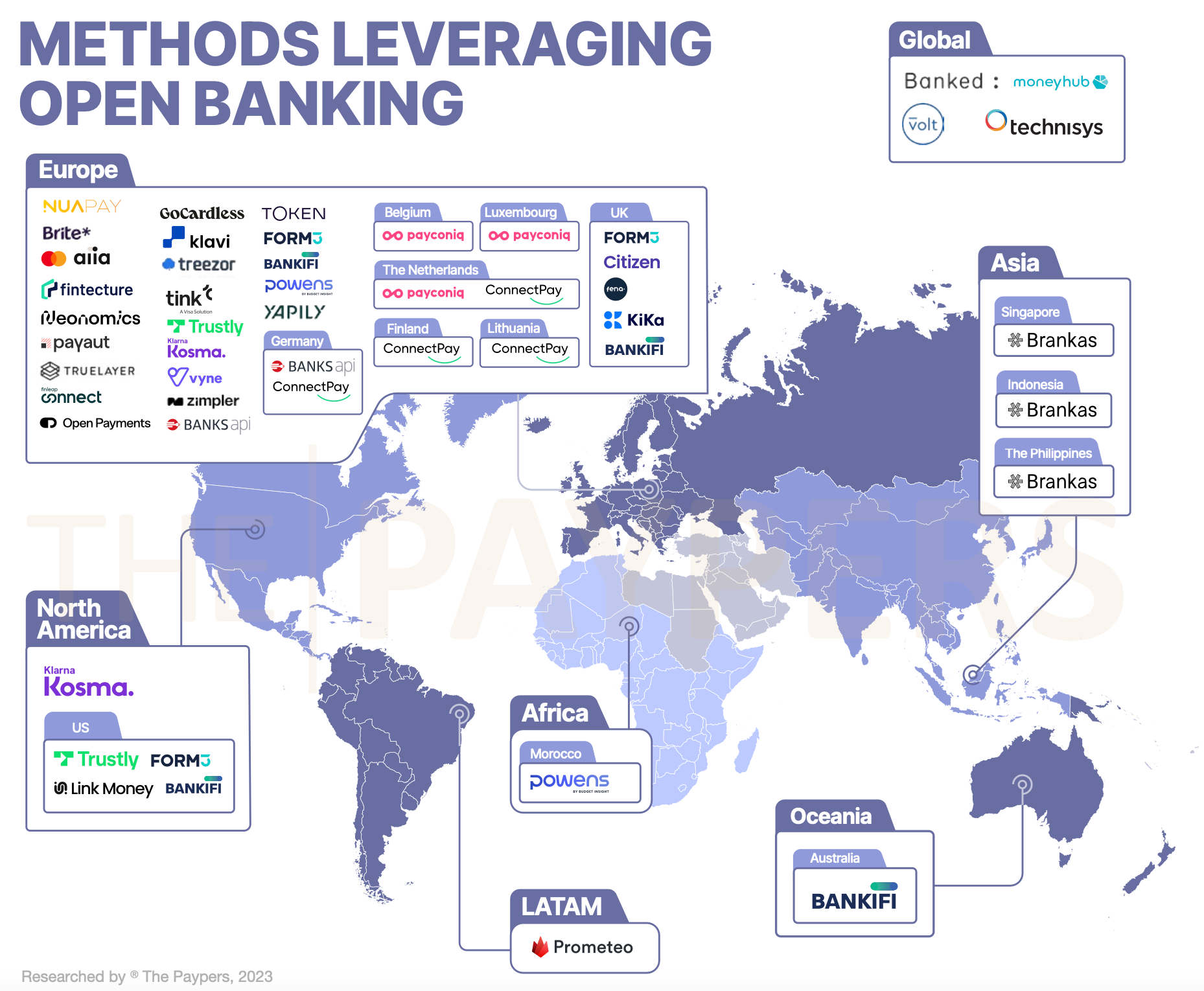 The transformation of the payment ecosystem, with the integration of A2A and Open Banking, signals a significant shift as we approach 2024. Stakeholders are urged to stay abreast of these developments to harness the full potential of these evolving payment methods.