Daily News
🦄 75% of Indian FinTech Unicorns are loss-making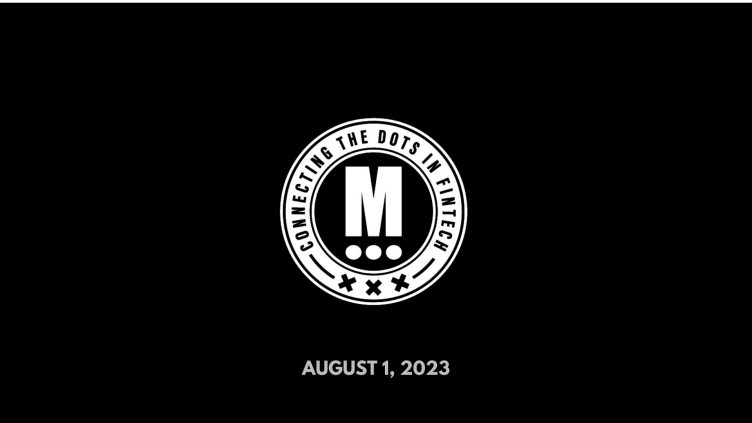 Good morning!
This weekend I came across these interesting stats from India that show that 75% of Indian FinTech Unicorns are loss-making.
Currently, India has 22 FinTech unicorns with a combined valuation of $68 Bn+ – but 3 out of 4 of them are loss-making.
As per Inc42 Media data, 655+ Indian FinTech startups have raised a whopping $27 Bn across 1.3K+ deals since 2014.
I if you are as interested in the Indian FinTech like me you should definitely download the complete "State Of The Indian Fintech Report Q2 2023" for more great stats and figures here
Here are some Key Takeaways from the report 𝙞𝙣 𝙣𝙪𝙢𝙗𝙚𝙧𝙨:
$2 Bn ‣ Total funding raised by fintech startups in Q2 2023.
$65 Bn ‣ Cross-border payment market opportunity by 2030.
$100 Bn ‣ Total inward remittance sent to India in FY22.
And finally, for the ones that might have missed it over the weekend. I highly recommend reading my deep dive article "The Inside Story of The Apple-Goldman Drama" and let me know if you would like to see me publish more articles like this in the future!
Now on to other FinTech industry updates from all parts of the globe, enjoy:
---
Digital payment trends in Latin America in 2023. In this second edition prepared by Kushki and Americas Market Intelligence, they will delve into the advances, innovations, and obstacles of digital payments in LATAM. Download the complete report here
---
ARTICLE
Nubank 🆚 Revolut: Who will come out on top in Brazil🇧🇷? Revolut, Europe's leading startup, has launched in Brazil, meaning that Nubank now faces serious competition. FinTech Insights compared Revolut to Nubank and to the Latin American banking market more broadly.
---
INFOGRAPHIC
European Payments M&A Rebounding Strongly After Historically Weak Q1 2023👇
---
BLOG
As Anne Boden's successor is sought, can Starling make it as a bank and tech provider? Boden's decision followed a clash with investors over fund manager Jupiter's decision in February to sell its holding in the bank at a price that cut Starling's valuation from £2.5bn to between £1bn and £1.5bn, according to people familiar with the situation. Read the complete Chris Skinner's blog post here
---
INSIGHTS
Open banking paves way for SA banks and fintechs. Explore the potential of open banking and its projected market value of over $123.7 billion by 2031 in this insightful piece by Christopher Ball, co-founder of Finch Technologies.
Mastercard: Click to pay transactions surge 70% over last year's levels. Earnings materials from the company detail that global gross dollar volumes swelled by 12% to $2.3 trillion. Read more
Nigeria dominates African FinTech with a 42% share of deals in Q2 2023. African FinTech deal activity reached 59 transaction in the second quarter, a 31% drop YoY. Link here
Check out 95+ Startups Automating Banking👇
---
FINTECH NEWS
DRUO, the first regional account-to-account payment network, has introduced a new service, "Transferencias." This solution provides companies a single entry point to initiate payments directly from their business bank accounts in a centralized, automated, and secure way.
Safaricom cleared to invest in startups. Safaricom shareholders have approved the telco's proposal to invest in new and growing startups in the technology space through two new subsidiaries that it will create.
UAE FinTech app Sav unveils save now, buy later service to encourage responsible spending. The SNBL feature presents an alternative to the BNPL trend and incentivises users to practise good money behaviour and responsibly plan their purchases.
Zil Money unveils Payment Link for small businesses. This innovative tool is designed to bolster the ease and efficiency with which small businesses, particularly those without a pre-existing digital infrastructure, can accept payments.
Singaporean and Briton claim trial in Wirecard case over allegedly falsified documents. Two men linked to collapsed German payments firm Wirecard AG claimed trial in Singapore on Monday (Jul 31) to charges of falsifying documents related to millions held in escrow accounts.
---
DIGITAL BANKING NEWS
Capital A, UnionDigital Bank offer Fly Now, Pay Later for AirAsia flights. Through this partnership, frequent fliers will now have the option for flexible payments with the Fly Now, Pay Later offering available in the airasia Superapp along with exclusive co-branding deals.
Japanese neobank Habitto hits 12,000 downloads in the first month. The digital bank offering a market-leading savings rate of 0.3%, launched its app on June 13 2023. Since then, the app has seen over 12,000 downloads and over ¥130 million in new deposits.
Open banking lender Koyo Loans winds down after failing to raise funding. The fintech lender had originated over £50m worth of loans since its launch, racking up near-prime borrowers. Read more
Bluevine launches accounts payable offering. With accounts payable through Bluevine, business owners can now easily automate each step of their AP process. Read more
OPay aims to stake USD 60 M on bold neobank play In Egypt. OPay has made significant inroads, boasting thousands of merchants that utilize its point-of-sale (POS) devices to collect bills and other payments.
Rakuten presents new payments terminal, and makes Rakuten Cash & Rakuten Edi interchangeable. The all-in-one terminal eliminates the need for multiple terminals to be placed in a limited space at the checkout counter, making the area around the checkout counter more compact.
Kuwait International Bank rolls out corporate online banking platform. The launch falls in line with the Bank's commitment to digital innovation and expanding its modern banking solutions.
UK banks are closing more than 1,000 accounts every day, according to new data that has fuelled the growing row over so-called "debanking" and prompted Nigel Farage to call for a royal commission to investigate what he said was a scandal.
---
BLOCKCHAIN
Optty adds cryptocurrencies as a payment option in partnership with Triple-A.This milestone marks the launch of Optty's sixth payment architecture, further expanding viable payment options for merchants and convenience for their end customers.
Ditobanx, in collaboration with Mastercard, has launched the first crypto debit card in El Salvador. This innovation allows Salvadorans to easily access an account to send and receive funds, as well as make purchases in over 100 million businesses globally.
---
M&As
Vanquis Banking Group acquires money saving app Snoop. The acquisition will provide Snoop with significant scale, allowing access to Vanquis Bank's 1.7 million customers, as well as with fresh capital to grow the business. Read more
---
PARTNERSHIPS
Treasury Prime and Academy Bank form BaaS partnership. This partnership addresses the increasing demand for flexible and scalable solutions that effectively meet the evolving needs of businesses and customers.
Revolut partners with AIG to launch car insurance in Ireland. Customers will be able to view, amend or cancel their policy through the app without being charged any administration fees, although associated premium adjustments may apply.
Egypt and Nigeria unite on fintech. The Central Bank of Nigeria and the Central Bank of Egypt have signed a Memorandum of Understanding (MOU), with two of the largest economies in Africa agreeing to set up a "Nigeria-Egypt Fintech Bridge".
---
Piece secures €650k to empower a young generation of property investors.The fresh capital will enable Piece to strengthen its real estate investor community, establish the necessary technological infrastructure, and streamline operations to source, manage, and offer properties in Italy and beyond.
---