Daily News
Zalando pioneers with 'Save Now Buy Later'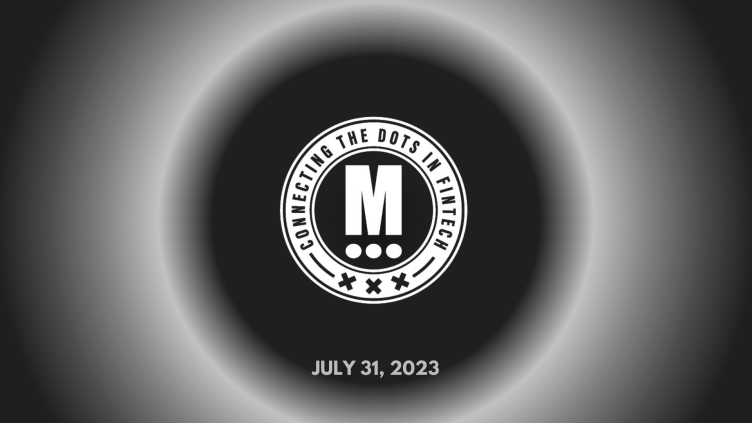 Happy Monday FinTech Fanatic,
German retailer Zalando has partnered with savrr, a relatively unknown start-up until recently. Together, they offer German Zalando customers a new service: 'Save Now Buy Later' (SNBL), the counterpart of 'buy now pay later'.
What are the main differences between BNPL (Buy Now, Pay Later) and SNBL (Save Now, Buy Later)?
Buy now pay later (BNPL), where customers receive a product first and pay later, has become highly popular among online shoppers in recent years.
Save now buy later (SNBL) works the other way around: customers set a savings goal and put money aside monthly to achieve that goal. When the goal is reached, they receive not only their savings but also a 'bonus' to be spent (in this case on Zalando).
If they no longer wish to make a purchase, they can withdraw their money without the bonus.
The interesting diagram used as graphic above by Hua Li shows how both BNPL and SNBL work.
SNBL is an interesting development within payments, especially given the buzz around its counterpart Buy Now, Pay Later.
The burning questions remains: do you think 𝗦𝗮𝘃𝗲 𝗡𝗼𝘄 𝗕𝘂𝘆 𝗟𝗮𝘁𝗲𝗿 will be the new big thing?
Curious what your thoughts are on the subject, but please feel free to share your ideas in the comments below👇
Coutts CEO resigns over Nigel Farage row
Before we go on to the other FinTech news, you might have read in this newsletter about NatWest CEO Alison Rose stepped down last week.
In her slipstream Coutts CEO Peter Flavel has also stepped down from the private bank with immediate effect over the same debacle, or as they described it; the "mishandling" of Nigel Farage's bank account closure.
His resignation comes less than 48 hours after his boss, CEO of NatWest Alison Rose, stepped down.
Now, onwards to the other news and have a nice week ahead!
---
"The State of KYC in Africa Mid-year Report 2023." About 1 billion people in the world don't have official identities. And half of them (500 million) live in Africa. In its latest report, Smile ID, Africa's market leader in KYC provides us with some interesting stats and insights. Download here
FinTech Playbook: Japan outlines the drivers for demand in FinTech in Japan.The report highlights key takeaways: Fintech adoption is increasingly attractive due to regulatory changes and tax relief. Japan offers reduced business costs for overseas companies through government subsidies. View full report here
Open banking through architecture Re-engineering by Deloitte provides an overview of platform banking and a microservices-enabled technology roadmap to launch platform banking. Download the full report through this link
---
INSIGHTS
What Is Worldcoin? Here's what to know about the eyeball-scanning crypto project launched by OpenAI's Sam Altman. Read more
Transforming Finance with Generative AI: Unleashing Creativity and Personalization. This blog covers the role of traditional AI in the banking sector and acknowledges its improvements while pointing out limitations in generating innovative content, and more. Read on
Australian FinTech investment on track to fall 65% in 2023 after a weak Q2. Australian FinTech deal activity reached 17 transactions in Q2 2023, a 62% drop when compared to the same period last year. Link here
---
FINTECH NEWS
SoftBank-backed delivery app Rappi to offer loans to restaurants. The Bogota-based company plans to offer loans to restaurants that have been selling via the app for at least three months, said Alejandro Solis, senior vice president for Rappi's operations in Spanish-speaking Latin America.
LendingClub CEO expects slower second half, hints at new credit products. CEO Scott Sanborn said the neobank is committed to balancing profitability with growth and that the bank will hit the accelerator again if the Federal Reserve stops raising interest rates and "ideally" begins to lower them.
---
DIGITAL BANKING NEWS
Monzo dragged into the "debanking" row after closing the account of Gina Miller's political party. While Miller was initially not told why her account was closed, the bank subsequently explained that it doesn't allow political partiesto open Monzo Business accounts.
TymeBank clients get money back after outage causes technical glitch. The missing money from TymeBank accounts has been replaced, says TymeBank Chief Commercial Officer Cheslyn Jacobs.
How Thailand's state-owned 'social bank' is tackling inequality with open source. Thailand's Government Savings Bank aims to be a 'social bank' that supports the underbanked and lower income communities across the country, and has turned to open source technology to drive digital transformation and realise its mission.
---
BLOCKCHAIN
Binance Japan launching in August, confirms CEO CZ. The titan of the crypto world is making a grand re-entry into the Land of the Rising Sun. Binance CEO Changpeng "CZ" Zhao, has unveiled plans for a full-scale entry into the Japanese market, marked by the launch of a complete service platform in August.
Sequoia Capital slashes crypto fund as it downsizes amid startup crunch.Sequoia Capital pared back the size of two major venture funds, including its cryptocurrency fund, as part of a dramatic downsizing the storied venture firm is undertaking amid a broad startup downturn.
a16z-backed Eco unveils Beam, a P2P crypto transfer service aiming to be a 'global Venmo' The wallet's non-custodial nature means that no centralized party, such as a bank or exchange, has access to users' funds. This is an increasingly attractive feature for consumers, especially after the FTX implosion.
Bahamas payment platform is the latest to offer crypto remittance. Despite the high costs and challenges of traditional remittances, migrants are sending money home to family and friends at unprecedented rates. Crypto's potential for remittances in Latin America faces skepticism; cash still dominates.
Germany's financial regulator advised Binance to withdraw its license application over concerns about its founder and the crypto company's complicated structure, according to people familiar with the decision and an internal Binance document viewed by The Wall Street Journal.
---
M&As
Upgrade Acquires Uplift for $100 Million in Cash and Stock. "We believe this combination will accelerate Uplift's ability to help consumers pay for their tripsthrough simple and affordable monthly installments," said Tom Botts, Uplift CCO.
AngelList expands into private equity with the acquisition of Y Combinator-backed FinTech startup Nova. With its mid-June acquisition of Nova (only the company's second buy since inception), which has built investor management software for institutional private funds, AngelList continues to broaden its scope.
---
PARTNERSHIPS
Microsoft, PayPal partner to bring Venmo support to the Microsoft Store and Xbox store. Customers can also use the new payment method for Xbox Game Pass subscriptions. Additionally, PayPal's Pay Later option is now available for the Microsoft Store in the US, UK, Australia, Germany, France, Spain and Italy.
TotallyMoney partners with Bud to launch AI-powered payments tracker. Bud's deep AI capabilities will enable TotallyMoney to use real-time Open Banking data to generate predictive insights and arm its customers with proactive bill and payment tracking.
Aevi and Bleu partner to deliver touchless payments on iOS and Android in North America and Europe. With this partnership, Aevi and Bleu can offer end customers a fully white-labeled end-to-end experience within any channel and any device, and will deliver unmatched convenience and simplicity.
CurrencyCloud partners with Malaysia's GAT Investment Bank to launch GAT Money, an app offering an alternative solution to new clients who need a global banking solution that provides access to competitive FX rates and an extensive cross-border collections and payments network, all in one place.
Cross River to support Plaid real-time payments. The expansion of the partnership will allow Cross River to deliver multi-rail payment solutions to U.S. businesses and their customers by combining the strengths of its proprietary banking core and advanced API technology with Plaid's expertise in financial technology tools.
---
Croissant launches with $24 million in seed funding. Croissant's data science and AI tooling generates the guaranteed buyback values offered to customers, and Croissant fulfills those guarantees.
GlossGenius raises $28M to expand its bookings and payments platform for beauty businesses. The funds will be put toward developing additional products to support business owners in the beauty and wellness sectors, as well as "investing in core areas of the GlossGenius team.
Bloom Money raises £1M to digitize finance for ethnic communities. The company will use the funds from the pre-seed round to continue building its digital savings features, which has all funds safeguarded by an electronic money institution.
JP Morgan backs new Tifin AI-powered wealth management charge. JP Morgan is investing in a new AI-focused venture from Tifin, an umbrella group operating a host of wealth management fintech businesses.
---
MOVERS & SHAKERS
Clara, a Mexican FinTech company that provides corporate cards and other expense management solutions for businesses, is bolstering its operations in Brazil and has appointed Francisco Simon, formerly with Uber, to lead this expansion. Simon's main aim is to entice major corporations to join Clara's customer base.
Cardless hires former Rally executive, Fitz Tepper, as first COO. According to the company, Tepper will spearhead day-to-day company-wide operations, provide strategic leadership, and oversee the compliance, operations, and marketing functions.
Stripe cofounder John Collison joins Sifted Summit. Collison will make a rare stage appearance at this year's Sifted Summit. The executive is one of Europe's most successful tech exports.