Daily News
Xbox introduces Embedded Finance in Gaming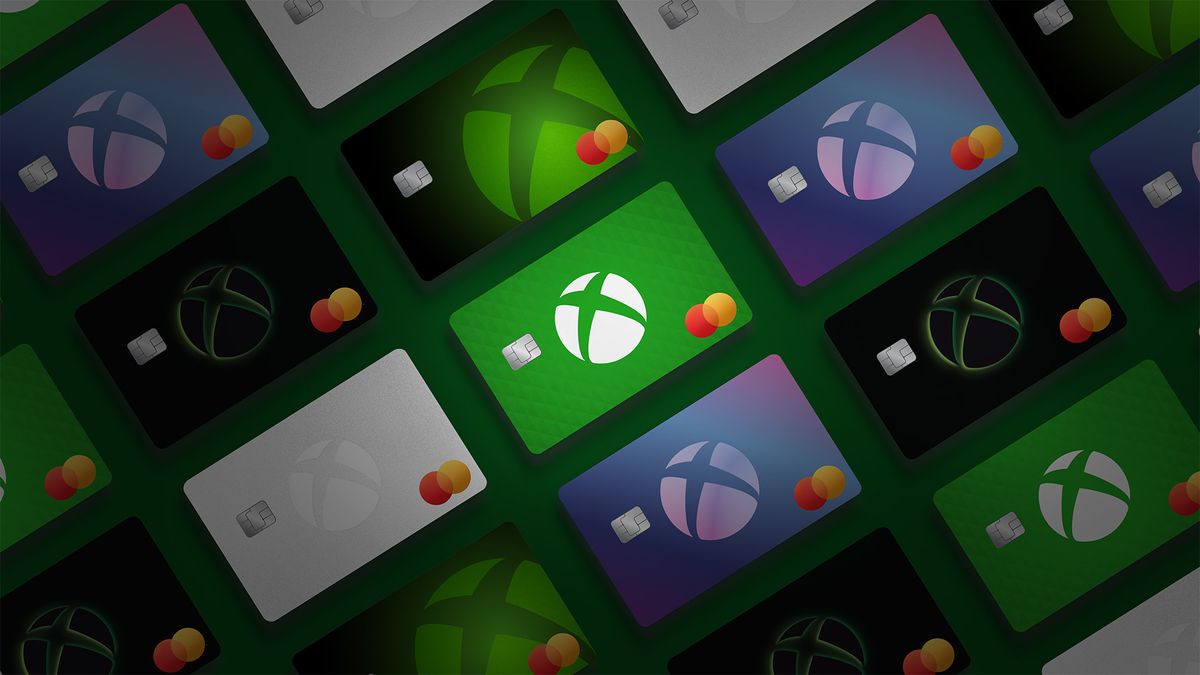 Good morning!
Let's start this news overview with news from London, where Monzo, Britain's digital bank valued at $4.5 billion, has unveiled an "Investments" feature, allowing users to invest with as little as £1.
Partnering with BlackRock, the platform provides users three investment options ranging from low to high risk. The move is aimed at enhancing Monzo's financial service offerings and seeks to make investing more accessible, amid findings that many in the U.K. are uncertain about investing avenues.
This foray into investments pits Monzo against traditional banks and FinTech rivals. While the bank reached profitability for two months in 2023, this feature represents another step towards sustained profitability.
In the US, Barclays US Consumer Bank has partnered with Xbox to launch the "Xbox Mastercard," a no-annual-fee credit card that allows players to earn points on everyday purchases, which can be redeemed for games and add-ons at xbox.com.
The card is Initially exclusive to Xbox Insiders in the 50 U.S. states from September 21, and the card will be available to all Xbox players in 2024.
Now this is what I call Embedded Finance at its best👌
Now over to you: do you know about great embedded finance examples? Please, let me know!
And now over to other global FinTech industry news I listed for you today. Enjoy!
---
Fintech Meetup Ticket Prices Go Up Friday!
Fintech Meetup (March 3-6) delivers tangible ROI. Attendees say it's the "highest ROI event out there!" Join 45,000+ meetings, See 175+ incredible speakers, Network with 5,000+ attendees and Enjoy 100+ co-located events.
Get tickets Now!
---
#FINTECHREPORT
B2B payments, the 125 trillion USD opportunity. A global business can be built by leveraging the growth in B2B payments industry which is estimated to processes US $125 trillion worth of transactions annually. Download the complete report by Ajay Singh Pundir.
---
INSIGHTS
🇧🇷 Why You Should Be Optimistic About FinTech in Healthcare. FinTech in healthcare is a huge opportunity. Read here the full article by Rafael Coda and learn more about this topic.
---
FINTECH NEWS
🇺🇸 PayPal launches crypto to USD Off-Ramps. The payments giant announced on Monday that its new "Off Ramp" service is "live on MetaMask today" for U.S. users and is available to "wallets, dApps and NFT marketplaces."
🇸🇦 Saudi Fintech sector doubles in size. By August 2023, the country saw a surge from 89 to over 200 fintech companies, as reported by Ayman Al-Sayari, the governor of the Saudi Central Bank (SAMA), last week.
🇲🇽 Paymentology's card issuing platform support Nelo's expansion in Mexico. Thanks to Paymentology, Nelo now has access to a fast and scalable infrastructure solution, enabling the smooth launch of its Tap to Pay solution through Google Wallet.
🇬🇧 Payhawk goes green with Lune and launches 'Payhawk Green', the new platform features to help companies make more sustainable decisions related to company spending.
Mastercard and Paysend collaborate to enhance cross-border payments for SMEs, which are increasingly looking for ways to send money or pay vendors across the globe quickly and securely.
European fintech funding drops as investment discipline returns. European fintech funding plummeted in the first half of 2023 as the sector faced up to the return of investment discipline which has triggered a fight for profitability to survive, says a Finch Capital report.
🇳🇬 Backed by CBN, Flutterwave's new product Swap wants to solve Nigeria's FX problems. Swap is only available on Flutterwave's web app and for registered Nigerian users. Users can only access dollars, euros, and pounds with the product.
Fintech Stable, known for its remittance, P2P payment, and inflation-proof solutions, has introduced a new credit card in collaboration with Pomelo. This card, both virtual and physical, provides users in Colombia and Mexico a simple payment method accepted internationally.
---
PAYMENTS
Nexi Group, a payment service provider, once tried to sell its "Buy now, pay later" FinTech Ratepay for a billion Euros but did not find a buyer. A year and a half later, the company is looking for buyers again. This time with investment banks like Goldman Sachs and Bank of America involved. Read more
Sprinque expands to Germany and Spain with B2B cross-border payment platform. The Dutch FinTech is opening new offices in Berlin and Madrid and appoints Mikko Riikkinen and Jaime de Wenetz as Country Managers, both veterans of the FinTech and BNPL industry.
🇺🇸 Splitit enables AliExpress' shoppers to 'Pay After Delivery' in the US. Pay After Delivery is Splitit's latest service that allows consumers to pay for goods after delivery via a custom-branded experience embedded in the AliExpress checkout flow. Read more
PayPal, Meta to Enable Donations on Facebook, Instagram in the US, UK, Australia, Canada. Charities will be able "to raise money through fundraisers and donation buttons on Facebook and Instagram, and donations will be received by PayPal Giving Fund and granted to benefiting charities in accordance with its policies."
---
OPEN BANKING
🇨🇴 Mibanco is collaborating with Belvo to enhance financial inclusion in the country. Their joint efforts aim to leverage open finance to make credit more accessible to Colombians. Read more
---
REGTECH
Europe's massive money laundering and corruption problem; crime gangs exploit fintech, vIBANs and DeFi, Europol warns in report. Catherine De Bolle, Europol's chief, released the worrying report which found a massive money laundering corruption problem in Europe. Learn more by clicking on this link
---
DIGITAL BANKING NEWS
🇮🇳 India achieves financial inclusion target in six years - G20. As a result of digital payment options and uptake, India has taken just six years to reach its financial inclusion target of 80% - 41 years earlier than originally anticipated.
Varo Bank extends partnership with Temenos in the Cloud. Temenos Banking Cloud enables Varo to scale based on customer demands, deploy new products quickly, and drive down operational costs substantially.
🇨🇦 BofA launches B2C solution in Canada as it continues to look for consistent digital solutions that clients can use across all its markets. Read more
🇪🇸 N26, a German digital bank, has become a collaborator with Spain's Social Security. This collaboration allows N26 customers in Spain to receive unemployment benefits, retirement pensions, minimum living allowances, and other social security aids directly into their N26 accounts.
---
BLOCKCHAIN
🇧🇷 Bradesco has successfully completed its inaugural interbank transfer using Drex, a digital version of the Brazilian Real, concurrently with two financial entities: Caixa and Inter. This operation facilitated the transfer of tokenized bank reserves between the institutions.
🇬🇧 The UK Centre for Blockchain Technologies (UK CBT) has officially launched. UK CBT will focus on driving the development and adoption of blockchain technologies, positioning the UK as a worldwide epicentre for blockchain innovation and knowledge.
🇺🇸 Kresus launches cryptocurrency off-ramp with zero network fees for USDC. The service, which is offered in collaboration with Coinflow Labs, is now accessible in all 50 states of the United States, establishing it as the most effective cashout option within its category.
---
DONE DEAL FUNDING NEWS
In the past week, we saw 15 deals in Europe for a total amount of €96.9m. Raised officially with three deals in the UK🇬🇧, two deals in Germany🇩🇪, France🇫🇷, Sweden🇸🇪, Switzerland🇨🇭, and Spain🇪🇸 and one deal in Norway🇳🇴 and Croatia🇭🇷. Link here
🇮🇹 Cleafy raises €10m from Moneyfarm investor to battle fraud in neobanking.The funding round, which is led by Moneyfarm-backer United Ventures, will be used for expansion into new markets.
Japanese VC NordicNinja closes new €200m fund and opens an office in London. In the Nordics, NordicNinja will continue to work closely with universities and accelerators. In the UK, the focus will be on green fintech, while in Benelux, the focus will be on mobility. Read more
🇮🇳 Indian SaaS fintech Perfios raises $229m. The investment will help up in strengthening the digital transformation journey of its partners, thereby powering financial inclusion and providing access to financial services to billions across the globe.
🇬🇧 Visa Invests in Form3 with a focus on reducing fraud and increasing operational efficiency in real-time payments. This funding is in parallel to news that Form3 will provide Visa's clients with access to their best-in-class payments platform, to enable them to modernise their payments' infrastructure.
---
Want your message in front of 100.000+ fintech fanatics, founders, investors, and operators?