Daily News
Will Revolut ever get a British banking licence?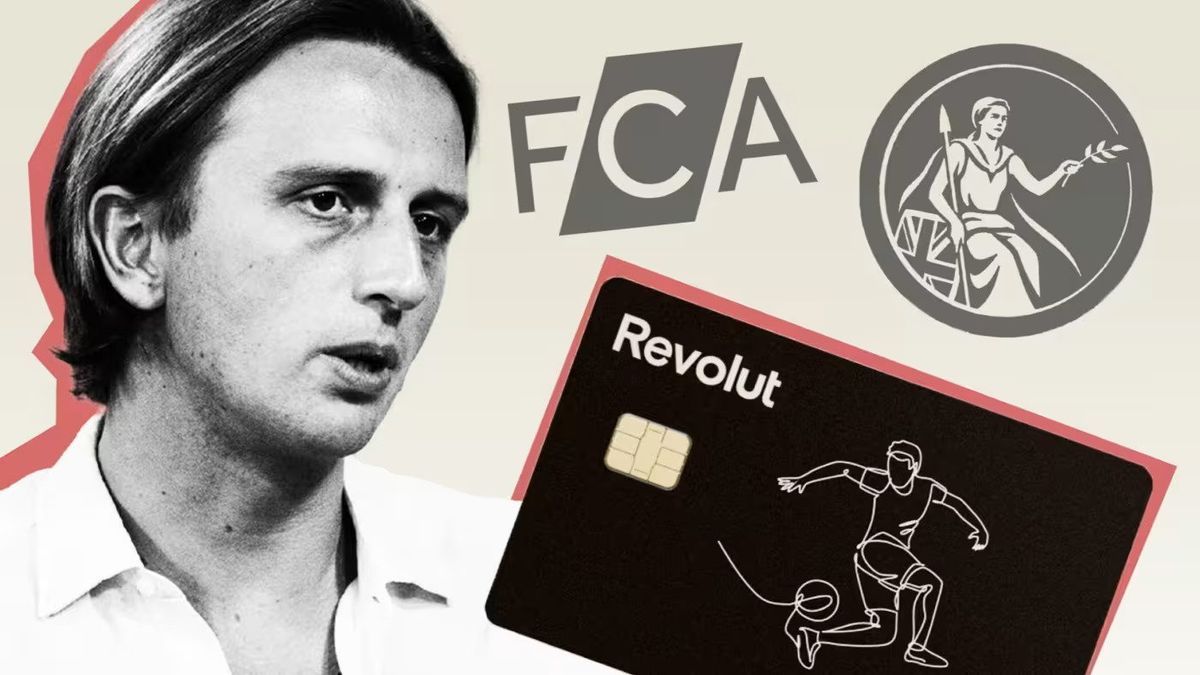 Good morning fellow FinTech Fanatic!
The digital payment sector is currently facing a pressing need to redefine its story.
The alarming profit warning from Worldline, I mentioned in my newsletter yesterday, underscores that their previous narrative—centered around consistent growth, industry consolidation, and the perks of network effects—has lost its allure and credibility.
Despite the considerable potential for expansion, as nearly 50% of European payments are still settled through banks, these too are under pressure to lower their fees.
The stock of this Paris-based company saw a dramatic drop, slashing its value in half. This swift and severe reaction indicates a deep crisis of confidence, extending beyond a mere numerical response to disappointing figures.
Worldline fell short on numerous financial objectives. Current projections for annual growth now hover around 6-7%, a significant reduction from the initially anticipated 10%. Operating profits are expected to suffer a decrease of approximately 12% for the entire fiscal year.
This negative trend rippled through the sector, affecting other payment stocks. Adyen, which had already experienced a substantial decline following a profit warning in the summer, saw an additional drop of 10%. Meanwhile, Italy's Nexi, which had been riding high on recent acquisition rumors, witnessed a loss of up to 20% of its value.
From payments to digital banking:
Germany's financial regulatory authority is preparing to relax the stringent growth restrictions that were imposed on N26 two years ago. These restrictions were put in place after BaFin identified deficiencies at the Berlin-based online bank.
N26 founders Valentin Stalf and Max Tayenthal told investors on Wednesday that the start-up expected to be allowed to attract up to 60,000 new clients a month soon, compared with a previous restriction of 50,000 disclosed in October 2021.

"While this number is slightly below our own expectations, we recognise that this outcome is still a big step and sign of trust from the regulator," Stalf and Tayenthal wrote in an email to investors seen by the Financial Times.
Revolut Founder and CEO Storonsky's hoped-for "Christmas present" of a banking license might also not materialize this holiday season. Despite resolving share structure issues with major investor SoftBank, the FinTech still faces numerous challenges before securing a UK banking license.
Having been in regulators' hands since January 2021, Revolut's application is complicated due to its large size of nearly 8 million UK customers and previous financial and operational issues.
These include delayed accounts for 2021 and 2022, a $20 million theft due to a payment system flaw, and allegedly allowing payments to red-flagged accounts.
Former FCA official Gavin Stewart highlights the tough stance regulators take during the application process, emphasizing the difficulty in revoking a license once granted.
Do you think Storonsky will get the Banking license as a Christmas present this year?
Cheers,
---

---
FEATURED NEWS
🇺🇸Fed confirms plan to slash debit card fees. It has proposed lowering the debit interchange fees banks can charge merchants by nearly 30% and reviewing the cap every two years. The proposal now faces a comment period.
---
#FINTECHREPORT
Small Cap Fintechs Struggling in Public Equity Markets. Flagship Advisory Partners firmly believes that small-cap FinTechs are better suited to private, patient capital, at least as market conditions remain hawkish. Check out the complete report to learn more.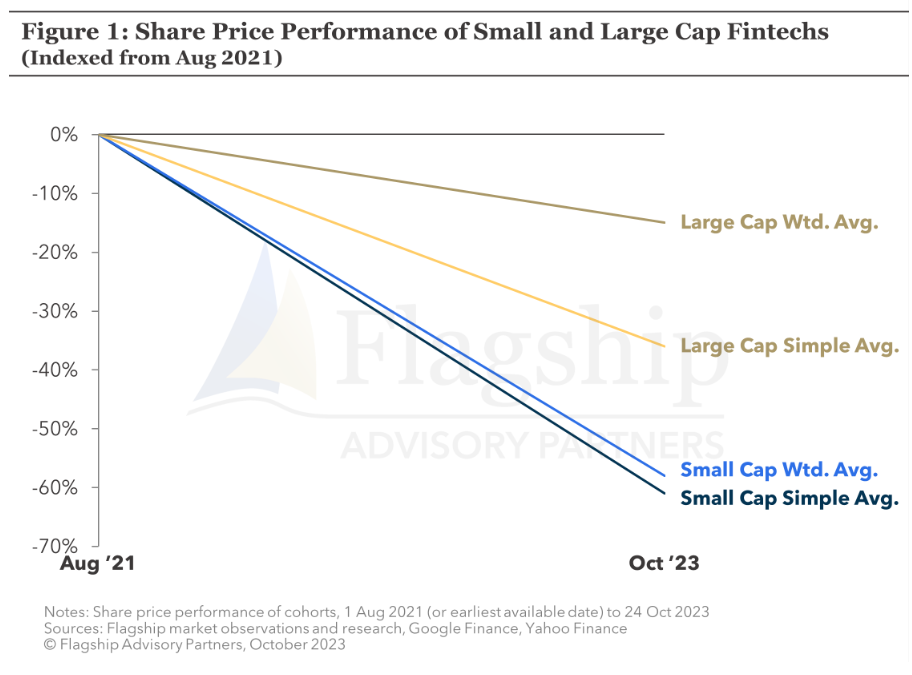 ---
INSIGHTS
🇪🇬Egyptian startup ecosystem faces litmus test following debit and credit card use restrictions as per instructions from the Central Bank of Egypt (CBE). The decision in early October sent shockwaves across the entire business community, especially impacting startups and firms relying on foreign software technology.
---
FINTECH NEWS
European consumer fintechs' attempts to conquer the US have ended badly. Is Cleo AI the first UK fintech to buck this trend? Cleo boasts 7 million US customers, matching Monzo Bank's UK base. Its team doubled to 200+ in 2022, and by August 2023, it reached $72.3m in annual recurring revenue, a 2.4x YoY growth. Read the full piece here
🇺🇸Carta's CEO reaches out to customers about bad press, alerting them to bad press. The move appeared only to call more attention to the many reported problems plaguing the company. Some of the customers say they hadn't seen the negative press until Ward called attention to it, according to posts on social platform X.
🇬🇧Curve launches its first credit card. The new card offers added protection and Curve's signature flexibility, enabling users to retroactively switch purchases between payment methods or split almost any payment from the previous year into instalments.
🇲🇾HexTech launches fintech mobile super-app MoneyX, partners with 14 financial services providers. HextarTech has launched its fintech mobile super-application, MoneyX, aiming to simplify financial management and promote financial literacy. Read more
---
PAYMENTS NEWS
Payments in Marketplaces by Marketing Skaleet. Marketplaces are more than the aggregate of a payment gateway and a payment acquiring manager. They also offer merchants turnkey solutions for ingoing and outgoing payments, onboarding, KYC and AML, taxation, and more.
🇲🇾Curlec by Razorpay Now a Member of PayNet. As a member of PayNet, Curlec will be able to adopt the DuitNow product suite, allowing its customers to make and receive real-time payments from bank accounts and e-wallets.
Sepa payment schemes ISO 20022 migration delayed. The European Payments Council has delayed the migration of Sepa payment schemes by four months, moving the deadline to March. The decision was made due to uncertainties in two large Sepa countries, impacting the original November deadline.
Payments service provider dLocal has launched a partnership with British remittances firm ACE Money Transfer. The companies say their collaboration is designed to improve payout services across the Asia-Pacific (APAC) region and Europe, the Middle East and Africa (EMEA).
SoftPay and Dotykacka team on tap-to-phone payments in Czech Republic and Slovakia. The collective goal of this collaboration is to provide businesses with a versatile range of point-of-sale options, cater to the needs of mobile workforces, and offer self-service and emergency SoftPOS solutions.
🇳🇱Payment service provider Buckaroo and payment processor Silverflow are excited to announce their official partnership, regarding Silverflows Card processing platform. Silverflow will provide Buckaroo with acquirer processing solutions to support Buckaroo's innovation push and allow them to scale their acquiring solution through Europe and beyond.
🇸🇪Klarna could soon face a strike at its Swedish headquarters if a collective bargaining agreement isn't reached with two employee unions. The Unionen and Swedish Engineering unions said their members will strike on Nov. 7 if they don't achieve a deal with the buy-now-pay-later provider, according to a statement.
---
REGTECH NEWS
🇸🇬Banks and telcos to be held jointly responsible for phishing scams in Singapore. The Monetary Authority of Singapore (MAS) and Infocomm Media Development Authority (IMDA) today published a joint consultation paper proposing a Shared Responsibility Framework (SRF) for phishing scams.
Subscribe now
---
DIGITAL BANKING NEWS
Monese plans to switch from Thought Machine to in-house XYB for core banking. Monese's subsidiary, XYB, aims to build its banking technology using a no-code/low-code strategy, leading to the decision to bring it in-house. Monese's partnership with Thought Machine will remain in place until December.
🇳🇬Fidelity Bank blocks transfers to OPay, Moniepoint, and Palmpay over KYC concerns. A week ago, a small number of customers first noticed that these neobanks were no longer listed on the list of approved financial institutions on the Fidelity Bank app. At least five sources have now confirmed the development.
---
BLOCKCHAIN/CRYPTO NEWS
🇺🇸Ripple forges partnership with Uphold. The partnership will see Uphold provide Ripple with enhanced crypto liquidity capabilities to underpin and enhance its cross-border payments infrastructure. Read more
---
DONEDEAL FUNDING NEWS
🇮🇪Kota secures €5m to modernise employee benefits. The fintech, known as Yonder until last week, aims to increase access to traditional financial and insurance products and benefits for the next generation of employees.
🇺🇸Flourish Ventures, a 'fintech venture fund with a purpose,' secures $350M in new capital. The new raise brings the four-year-old firm's total assets under management to $850 million. Flourish also claims to tout a "diverse" team that is majority female and non-white.
🇸🇬Multi-currency wallet YouTrip raises $50 million. The firm will use the fresh capital to hire for 100 new positions as it launches in new Southeast Asian markets, including Indonesia, Malaysia, the Philippines and Vietnam.
🇬🇧New SME fintech lender Multifi lands £10m funding line. Multifi aims to support SMEs in sectors like wholesale, manufacturing, and logistics, and to simplify access to finance, offering a straightforward platform to assess borrowing capacity instantly.
🇺🇸Aleph emerges from stealth with $16.7m funding. The start-up will use the funding to continue building out its data platform, leverage AI for "accuracy and speed of financial reporting", and introduce collaboration features for non-finance teams.
---
M&A
🇬🇧Subscription platform Youtility acquired by Squeeze. Elias Janetis, CEO, Squeeze, says: "Our combined technologies will allow banks to embed essential money-saving actions and help all customers, not just the financially savvy, bring about a new era of price comparison to the UK market."
---
MOVERS & SHAKERS
🇺🇸VizyPay appoints CFO and lead generation expert. The Fintech welcomes Nick Maas as Chief Financial Officer and Doug Drees as Lead Generation Expert to help scale VizyPay and bring continued excellence in payment processing to more small business owners.
---
Want your message in front of 100.000+ fintech fanatics, founders, investors, and operators?
Shoot me a message on LinkedIn or send me an e-mail.