Daily News
🇮🇳WhatsApp Enables New Payment Features in India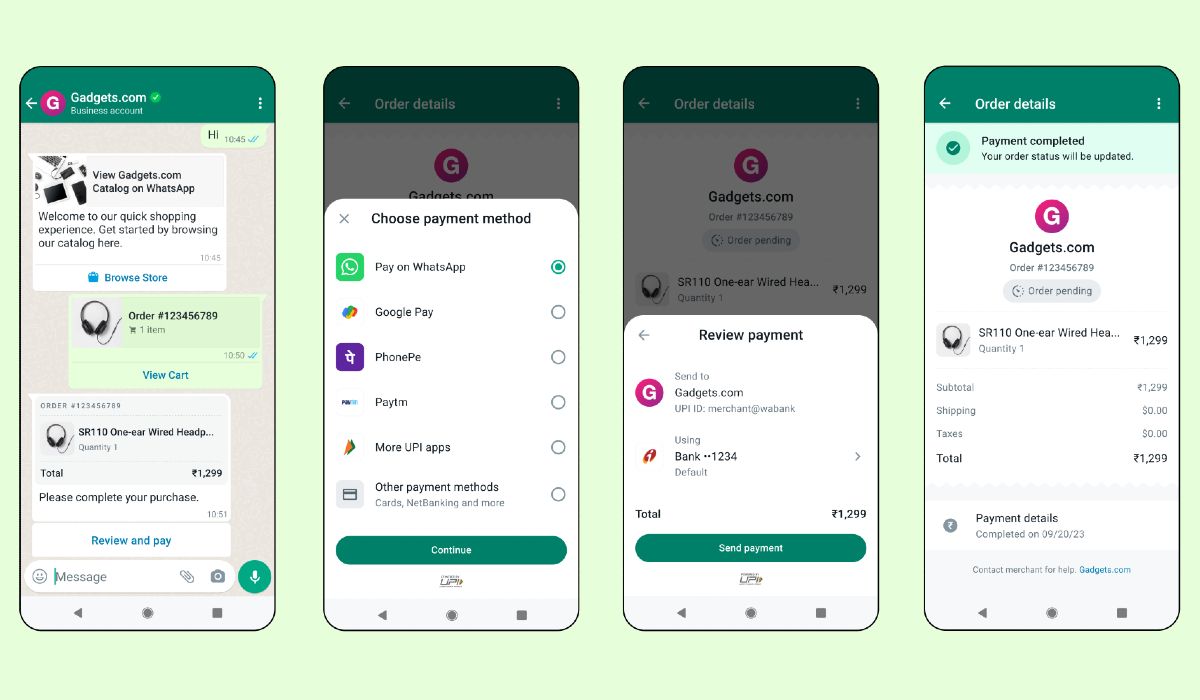 Good morning!
Interesting Payments news from India where WhatsApp has unveiled a feature for Indian users that facilitates payments to businesses within the app using various methods. This development comes as the Meta-owned platform collaborates with payment companies PayU and Razorpay, allowing payments through credit/debit cards, net banking, and all UPI apps in the country.
Earlier in the year, WhatsApp integrated with Stripe for its Singaporean user base and introduced merchant payments in Brazil.
Mark Zuckerberg highlighted that the new feature would streamline payments to Indian businesses using the user's preferred method.
Available to all businesses operating on the WhatsApp Business platform in India, this move is significant considering WhatsApp's massive user base in the country, exceeding 500 million. The platform had launched a UPI-based payment service in India in 2020, which reached 100 million users the following year. Nonetheless, they face stiff competition from other UPI service providers like Google Pay, PhonePe, and Paytm.
Before this update, UPI-based payments through WhatsApp Pay were available for businesses, a feature which the Indian conglomerate, Reliance Industries, had leveraged for JioMart. The current upgrade makes the payment process more flexible with third-party payment options for merchants on the app.
Although WhatsApp Business is pivotal for revenue, as the platform doesn't monetize through subscriptions or in-chat advertisements, the majority of regular users in India haven't made significant purchases through it.
In hopes to attract more users and businesses, WhatsApp has not only enhanced its payment features but also introduced a feature named "Flows", enriching the in-app shopping experience. This will enable users to perform various tasks like seat selection on flights or appointment bookings right from the messaging app.
Now let's dive into other global FinTech news I listed for you today👇
Enjoy the news, and your weekend!
Cheers,
Marcel
---

---
INSIGHTS
🏦 Core Banking & BaaS Market Update. This report offers an overview of tech-overlay banking solutions for licensed banks and non-banking clients launching these products. Read the comprehensive report analysis and download the full piece in my latest blog post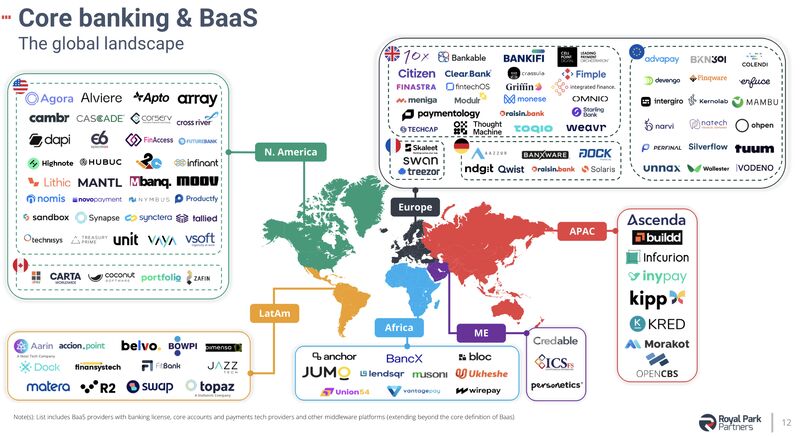 ---
PODCAST
How pan-African fintech unicorn Chipper Cash is navigating the downturn. Ham Serunjogi, CEO & Co-Founder of the pan-African fintech platform talks about the company's journey as a cross-border P2P payments platform, its evolution, and more. Listen to the full podcast here
---
FINTECH NEWS
🇦🇪Tarabut Gateway rebrands as 'Tarabut. The name Tarabut - from the Arabic word for "interconnection" - embodies the company's commitment to fostering connectivity and innovation within the financial industry. Read more
🇬🇧London fintech owner linked to drug kingpins faces Belgian trial. Caio Marchesani, the owner of Trans-Fast Remittance, is alleged to have hoarded vast amounts of cash on behalf of Sergio Roberto De Carvalho, a Brazilian described by Interpol as one of the world's most wanted kingpins before his arrest in 2022.
🇰🇼MoneyTech, Kuwait's premier fintech event, returns to Kuwait on Nov 12. This year, MoneyTech promises a blend of innovation, collaboration, and groundbreaking discussions around the emerging trends in financial technology.
🇦🇺Parpera introduces 'Earn', with a 3.35% p.a. return* for businesses. "With Earn, we're empowering business owners to make their money work as hard as they do," commented Daniel Cannizzaro, Founder and CEO of Parpera.
🇫🇷French fintech firm Swan is expanding its operations to the 🇳🇱Netherlands by opening an office in Amsterdam after it recently secured €37 million in funding. This move presents additional competition for Dutch payment providers Mollie and Adyen.
Uber Eats to introduce AI capabilities and expanded payment methods. Uber Technologies is enhancing its food delivery service with the introduction of an AI-powered assistant designed to aid users in discovering deals and diverse food selections.
---
PAYMENTS NEWS
Mastercard and Oracle partner to automate B2B payments. The partnership aims to address the challenges faced by many companies in making commercial payments, such as disparate data, systems and processes, according to a press release.
🇸🇪Froda partners with Visa and Checkout.com in order to enable Visa Direct for embedded business loans payouts. The solution is set to introduce improved push-payment functionality for business lending, which will enable efficient and secure payouts and repayments for companies and firms across the region of Europe.
🇬🇧SumUp launches early payouts in UK. The Fintech has launched 7AM payouts in the UK, a first-of-its-kind feature, giving merchants near-instant access to their money. Read more
🇩🇪Mondu launches digital trade account for merchants. The new offering allows B2B merchants to offer trade accounts to business customers to consolidate several purchases within a pre-set period into one statement.
EU mandates instant payments from end 2024: early movers to gain advantage. In May 2023, the European Commission published a draft proposal to mandate the use of instant payments for all Euro transactions between member states into and out of the Euro area.
🇮🇳Visa partners with M2P to offer Fintech seamless end-to-end issuance via the Visa Ready to Launch program. The VRTL program addresses significant challenges faced by fintech and non-banking entities when launching new card programs. Read more
---
REGTECH NEWS
Know Your Customer collaborates with HKMA for advanced RegTech solutions. This partnership represents another significant step in the HKMA's continuous effort to enhance financial intermediation and champion financial inclusivity in the region.

Subscribe now
---
DIGITAL BANKING NEWS
🇬🇧Selling SVB to HSBC was the wrong decision for UK startups, says Rishi Khosla, OakNorth CEO. The CEO of one of Europe's rare profitable unicorns says the bank is too big to support high growth companies as well as an OakNorth-SVB tie-up would have.
🇮🇪Revolut set to enter mortgage market for first time. The financial payments firm is currently hiring staff to sell mortgages in Ireland, which has one of the highest penetrations of Revolut user bases.
🇨🇭Temenos unveils POC for CBDC wallet integration. For this latest proof-of-concept Temenos built on top of earlier work which showed how banks running its platform can integrate with CBDC platforms such as Hyperledger Besu and R3 Corda.
🇸🇬SC Ventures launches new BaaS solutions provider audax, which is set to empower banks and financial institutions to accelerate their digital transformation, deliver new business models, serve new customer segments and derive new revenue streams.
🇧🇷Neobank Conta Simples plans to enter credit market with SCD licence in Brazil. The direct credit company's initial capital will be R$2.6 million and the idea is to offer lines such as working capital, card revolving and advance receivables.
🇬🇧CashPlus boss: Expect to see challenger banks getting bought out. CashPlus CEO Rich Wagner says to expect a wave of acquisitions in the space, including traditional lenders buying their online-first rivals, and that his firm has already seen interest.
---
BLOCKCHAIN/CRYPTO NEWS
🇨🇾eToro to offer crypto services across EU with Cyprus registration. This registration will allow eToro to offer regulated crypto services to all EU countries on a cross-border basis from one single entity, once the EU's Markets in Crypto-Assets Regulation (MiCA) comes into effect.
🇺🇸SEC predicts further crypto charges as enforcement battle continues. The SEC this week declared that it will continue pursuing potential violations by crypto exchanges and DeFi projects. Read on
---
DONEDEAL FUNDING NEWS
🇬🇧Curve Secures Additional £58 Million, Bringing its Series C Funding Round to Over £133 Million. The new funds will be used to improve the overall customer experience (Curve just recently rolled out its new app, which includes a marketplace of financial applets), expand its Flex offerings, and bring exciting new partnerships to the market.
🇺🇸Flex secures $20M equity and $100M debt fundraise to build a one-stop-shop financial hub for SMBs. The equity fundraise will be used to hire the resources necessary to execute Flex's ambitious product development roadmap, as well as the marketing and sales personnel needed to grow the business overall.
---
Want your message in front of 100.000+ fintech fanatics, founders, investors, and operators?
Shoot me a message on LinkedIn or send me an e-mail.
Let's partner!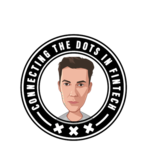 Marcel van Oost