Daily News
Uncovering the Disturbing Culture Within the FDIC: Allegations of Misconduct and a Culture of Inaction

Good morning!
Let's kick off with a shocking WSJ article mentioning a male Federal Deposit Insurance Corp. supervisor in San Francisco invited employees to a strip club. A supervisor in Denver had sex with his employee, told other employees about it and pressed her to drink whiskey during work. And Senior bank examiners texted female employees photos of their penises.
All of the men remained employed at the agency.
Current and former employees across the country described a pernicious culture for staff in the FDIC's regional offices exacerbated by the relative freedom of bank examiners traveling for days or weeks at a time. Some called life on the road the "Wild West."
This and more in this mind blowing exclusive WSJ article "Strip Clubs, Lewd Photos and a Boozy Hotel: The Toxic Atmosphere at Bank Regulator FDIC" by Rebecca Ballhaus.
I thought this only happend at some Dutch Student Associations, not at an American Regulator… Shocking as it is, let's move on to some good news:
Back to The Netherlands (Utrecht to be precise) where bill platform provider Solvimon, announced it has raised €9 million in seed funding.
Founded by former Adyen VPs, Solvimon's platform overcomes the common barriers to implementing flexible pricing.
It empowers mid to large businesses to easily operationalise modern pricing methods, such as 'usage-based', where customers pay only for what they consume as well as hybrid models combining usage-based and traditional, user-based subscriptions.
This funding round underscores the thriving landscape of Dutch FinTech and the dynamic local Fintech ecosystem.
Feel free to explore the curated selection of news in the list below, and stay tuned for more insights from me tomorrow morning!
Cheers,
---
POST OF THE DAY
Wanna play the game "Am I a Larger Digital Payments Market Participant?" Let's get started: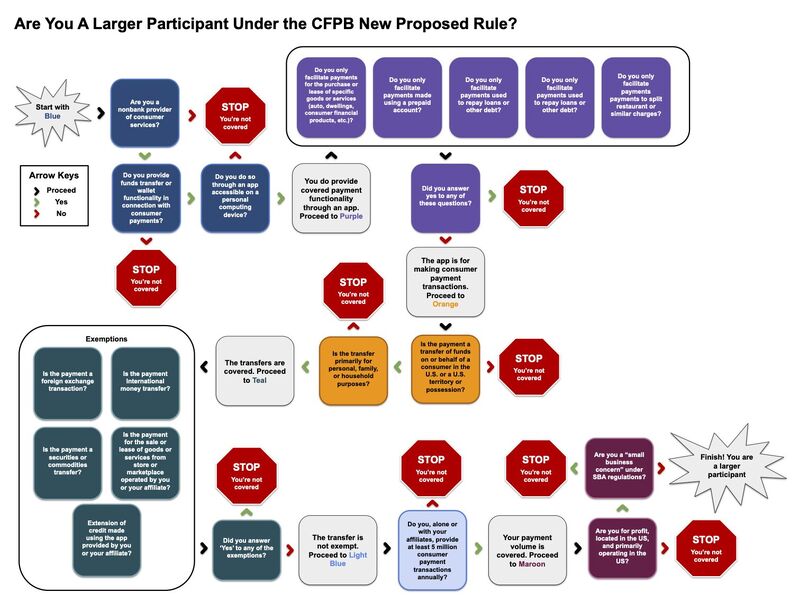 ---
#FINTECHREPORT
India's FinTech Landscape🇮🇳. India has produced the third-most FinTech companies with $1 billion+ valuations of any country globally, behind only the US and UK. Explore the full article for further insights
---
FINTECH NEWS
UAE licensed company Hubpay announces Africa Collect & Remit solution. This offering enables businesses with entities and trade partners across Africa to easily send payments to the global currency exchange hub in the UAE, fostering cross-border trade, especially between Asia and Africa.
🇬🇧 PensionBee shares jump as key profitability milestone reached. This comes from PensionBee's assets under administration which now total £4bn — up from £3bn in November 2022 — with a growing customer base, strong net inflows and ongoing cost discipline.
🇺🇸 CEOs of crashed tech upstart Bitwise accused of swindling $100M from investors. Irma Olguin, Jr and Jake Soberal self-surrendered after a federal complaint charged them with conspiring to commit wire fraud by misstating the assets of their "transformative technology" biz.
Alphabet dissolves Robinhood stake. The Google parent missed third quarter revenue analyst predictions last week, with transaction revenue and monthly active user numbers both down. More on that here
---
PAYMENTS NEWS
🇸🇪 Klarna is expanding its suite of tools for retailers and creators globally as it continues to build on its brand beyond 'buy now, pay later'. These tools aim to enhance engagement with audiences and improve customer experience.
On the other hand, the company is winding down one of its regulated credit products, used by about 90,000 people. The product faced technical issues over the past five weeks, affecting customers' credit scores, though this is not believed to be linked to its closure.
---
OPEN BANKING NEWS
🇬🇧 10x Banking and Ozone API join forces. By integrating these platforms, banks enhance real-time capabilities and simplify open banking complexities, enabling innovative models like embedded finance for more efficient customer service and product distribution.
🇬🇧 Xero has unveiled two new payments features, powered by Open Banking and e-invoicing respectively, to help UK small businesses manage cash flow. The small business platform has also launched e-invoicing in the UK, initially offering the ability for its customers to receive e-invoices.
---
DIGITAL BANKING NEWS
🇬🇧 Metro Bank added to FCA's financial crime watchlist. The Bank has been added to the financial crime watchlist of the City regulator, posing another headache its rebuilding efforts after a major refinancing deal. The troubled lender confirmed its position on the FCA watchlist for financial crime compliance in June.
🇺🇸 Payments app Zelle Begins refunds for imposter scams after Washington pressure. Banks on the payment app Zelle have begun refunding victims of imposter scams to address consumer protection concerns raised by U.S. lawmakers and the federal consumer watchdog, in a major policy change.
🇬🇧 Revolut raises monthly fees for premium customers. Starting this week, Revolut Plus, Premium, and Metal customers in the UK will be notified of price changes of their plan. Premium and Metal plans will now include access to various lifestyle app subscriptions.
🇺🇸 Step announced the launch of Step Black Visa Signature® – a rewards card that builds credit, not debt. After amassing a waitlist of over 100,000 people, Step Black is now available to the public, offering up to 8% cashback on purchases and over $500 in annual perks.
---
BLOCKCHAIN/CRYPTO NEWS
🇺🇸 Key Witness at Sam Bankman-Fried Trial to Launch New Crypto Exchange. A group of former FTX executives, including one who served as a key witness against Sam Bankman-Fried, are teaming up to build a new cryptocurrency exchange that aims to solve the problems that doomed their previous employer.
---
MOVERS & SHAKERS
🇺🇸 FinTech Wales announced the resignation of Sarah Williams-Gardener as CEO, who will assume the role of the organisation's Chair from January 2024. As Chair, she will assist the new CEO in developing FinTech Wales' strategic direction and maintaining a strong governance structure for transparency and inclusivity.
---
Want your message in front of 100.000+ fintech fanatics, founders, investors, and operators?
Shoot me a message on LinkedIn or send me an e-mail.