Deep Dives
Uncovering Drex, Brazil's Digital Currency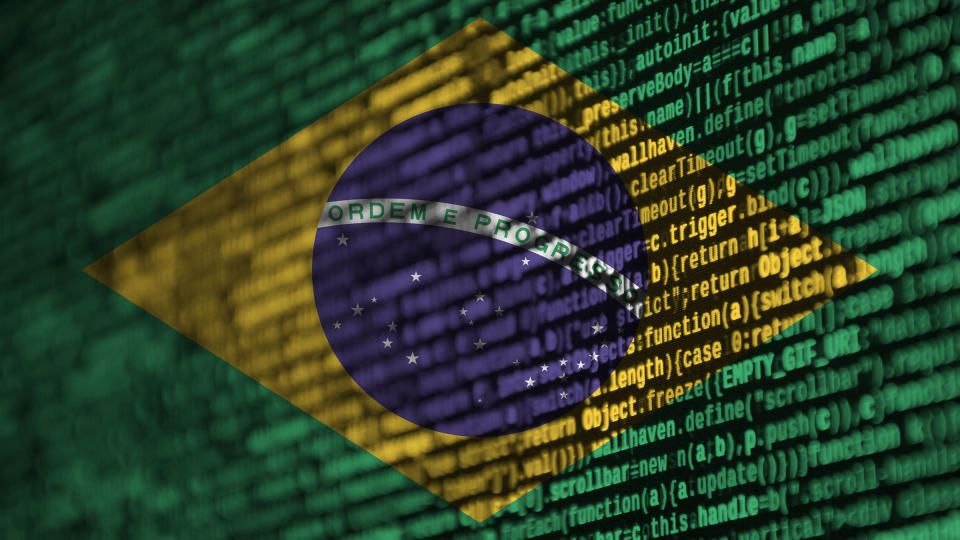 The Central Bank of Brazil has unveiled plans for its upcoming digital currency, Drex, which is set to go live in 2024. This move marks a significant step in Brazil's digital finance revolution, following the success of Pix, the country's instant payment method introduced three years ago.
Understanding CBDCs: A Brief Overview
A Central Bank Digital Currency (CBDC) is a digital currency issued by a country's central bank and is backed by the official currency of that nation. Unlike stablecoins, CBDCs are state-issued currencies running on private blockchains, linked to the country's official currency.
Global Trends in Digital Currencies
As the use of physical cash declines worldwide and demand for cryptocurrencies like Bitcoin and Ether rises, central banks are increasingly exploring Digital Ledger Technologies (DLT), such as blockchain. Research indicates that 130 countries, constituting 98% of the global economy, are exploring CBDCs, with nearly half of them in advanced development, pilot, or launch stages.
Drex: Brazil's CBDC Unveiled
Drex, formerly known as Real Digital, is Brazil's CBDC currently under development by the Central Bank of Brazil since 2020, with an official launch scheduled for 2024. The digital currency will be backed by Brazil's fiat currency, the Real (BRL).
In February 2023, the BCB revised the guidelines of Drex, as well as set the directives of its pilot project, the 'Piloto Drex', to be concluded in late 2024.
The tests with the new platform started in March 2023. Additionally, the BCB has conducted a workshop in May 2023: "The tokenization of finance: from crypto assets to central bank digital currencies", in partnership with Fenasbac.
The onboarding of 16 participants of the Piloto Drex was initiated in July 2023.
Key Features and FAQs about Drex
Drex aims to optimize payment processes and foster innovation in Brazil's financial landscape. As a wholesale CBDC, it won't be directly accessible to account holders but through digital wallets connected to payment institutions like banks.
Monetary Policy and Drex
Drex, being a digital representation of Brazil's official currency, will adhere to the country's monetary policy for maintaining its value. The Central Bank will consider the circulation of digital reais when managing liquidity to stabilize Real's purchasing power.
Drex vs. Pix: Understanding the Differences
Drex differs from Pix, which is a payment method developed by the Central Bank of Brazil. While Drex is a digital currency pegged to the Real, Pix facilitates the movement of money within the country.
Shaping the Future of Finance in Brazil
Drex represents a substantial advancement in Brazil's financial sector, aiming to simplify complex financial operations and enable innovations like the use of smart contracts. Despite being a wholesale CBDC, Brazilians will manage Drex through banks and financial institutions, showcasing its potential impact on the nation's financial landscape. However, it's important to note that Pix continues to cater to the everyday needs of the Brazilian population, consistently enhancing features to improve the country's financial ecosystem.
PagBank and Agibank carried out the first interbank transfer using Real Digital's Drex platform
The test consisted of creating the wallet, depositing assets and sending and receiving between institutions, and was the first between PagBank and Agibank's wallets. The transaction was conducted in a simulated environment, without involving real customers or real securities, and represented an important step in the evolution of testing with Drex.
PagBank and Agibank are part of the ABBC consortium (Brazilian Association of Commercial Banks), one of the main consortia in the Drex pilot. The group was one of the 16 initially selected from a total of 36 applications submitted by the market, involving more than 100 institutions, to participate in the pilot.
CVM Chief: Brazilian CBDC Drex to 'Kill' Many Cryptocurrencies
Pedro Nascimento, president of the Brazilian Securities and Exchange Commission (CVM), believes that drex, the Brazilian central bank digital currency (CBDC), will "kill" many cryptocurrencies. While established cryptocurrencies like bitcoin and ethereum will keep being used in the country, drex will impact the adoption of smaller and less-known crypto projects, Nascimento stated.