Daily News
The War Between Square and Cash App at Block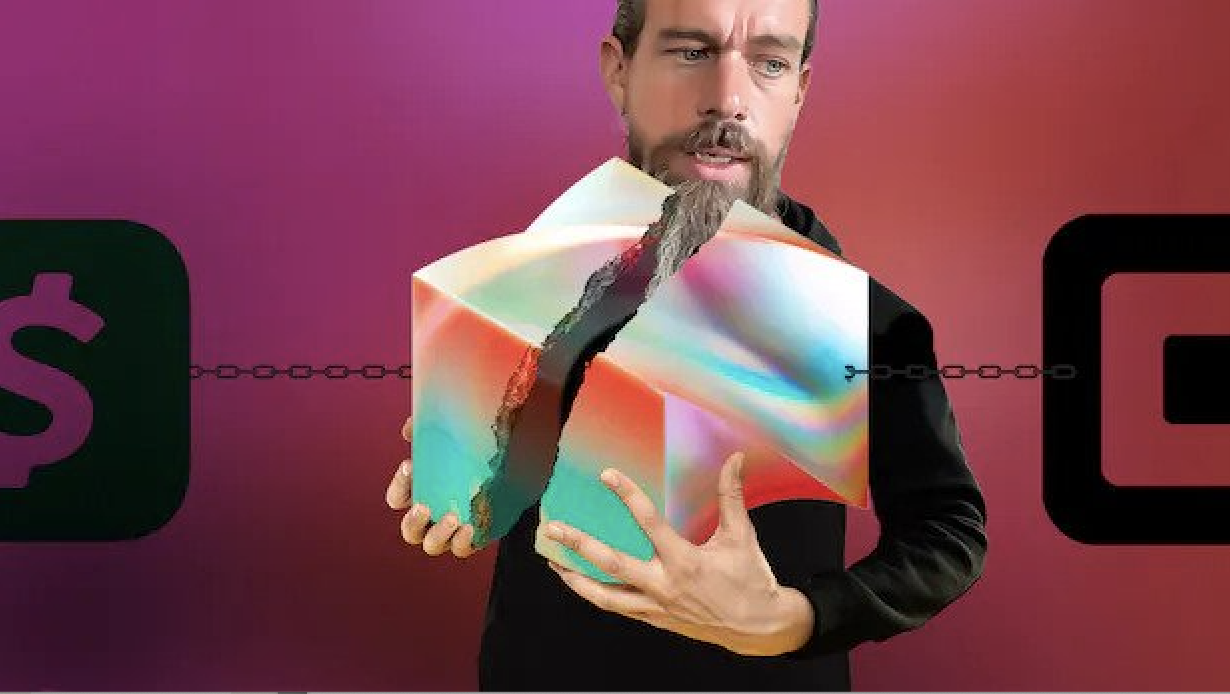 Good morning FinTech Fanatic!
As the M&A activity gains momentum in the FinTech sector, I'm excited to introduce an interesting opportunity—a distinguished UK-based FinTech company.
With their accolades as an award-winning FinTech, regulated by the FCA as an EMI, and their position as principal members of Visa, this business presents a unique proposition. Currently serving retail customers as a neobank, there's potential for seamless expansion into the B2B sphere.
This company has developed a robust platform with in-house technology, encompassing core banking systems and fraud/transaction monitoring. They're fully operational, instilling an added layer of confidence in this opportunity.
For those contemplating an entry into the UK market or seeking to enhance their presence, this offering could be a game-changer. To receive more information about this exclusive opportunity, please pre-register your interest.
Now get ready for an interesting story from the US payments industry:
While Square offers the Tap to Pay on iPhone feature, Cash App doesn't. What's going on at Block?
The recent internal discord at Block highlights a persistent issue of division among its teams, but its business impact seems minimal as the feature in question is more crucial for merchants using Square than for Cash App users.
However, this incident underscores a major challenge in Block's ambition to become a holistic financial services marketplace, as envisioned by founder Jack Dorsey.
While autonomy can fuel rapid growth within divisions, it can also create silos.
In its 14-year journey, Block, initially Square, has evolved into a FinTech powerhouse with an $18 billion annual revenue and a $25 billion market cap.
Block's expansion into the consumer market with Cash App in 2013 and its acquisition of Afterpay in 2022 marked significant strides towards diversification.
Dorsey's vision is for an interconnected ecosystem where services like Square, Cash App, and Afterpay amplify each other's value. However, achieving this requires dismantling the siloed culture within Block.
The divisions need to transition from operating independently, and sometimes competitively, to collaborating innovatively, ensuring the realization of an integrated and efficient FinTech marketplace.
The most obvious rift within Block is between Square and Cash App, and the biggest fight between the two units was over Apple's Tap to Pay on iPhone feature, which launched in 2022.
Read all about this in an exclusive article by Mark Matousek.
Continue reading for the latest updates and trends in the fintech industry, and see you again tomorrow!
Cheers,
---
FEATURED NEWS
Backbase's ENGAGE Asia 2023 to Kick off in Bangkok This November. This year, ENGAGE explores 'The Big Shift' from traditional to engagement banking in Asia. The conference includes IDC research across seven Asian countries, success stories from leading banks, solution roadmaps, and insights from international fintech experts.
Toqio announces new partnership with Mahou San Miguel. Toqio is thrilled to welcome its latest client, and continues to win over disruptive innovators. Link here
---
#FINTECHREPORT
🇲🇾2023 Malaysia Fintech Report: Landmark Year in Financial Innovation.The last year saw significant financial innovation and regulatory changes that are transforming the local fintech landscape. Read the full piece here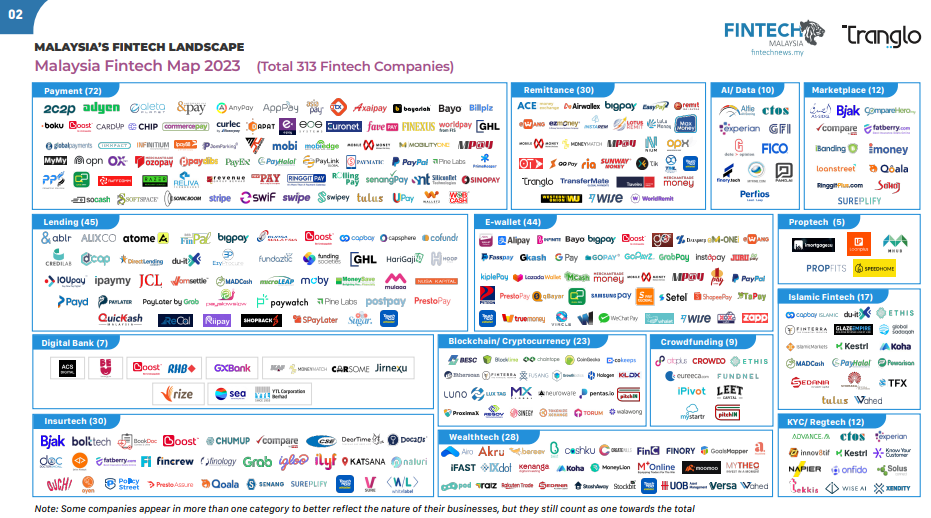 ---
INSIGHTS
2024 banking and capital markets outlook. Over the next decade, more banks from India and the Middle East are expected to join the ranks of the top 100, tilting the balance toward Asia and the Middle East. Read the complete report here
---
FINTECH NEWS
🇬🇧Lightyear enters exchange traded commodities with gold launch. The new investment option adds to Lightyear's existing suite of more than 3,500 stocks, exchange traded funds (ETFs) and money market funds, and offers an additional diversification option for investors across Europe.
🇸🇬Mastercard expands partnership with travel platform Agoda. The expanded partnership boosts B2B payments in travel and tourism, overcoming legacy challenges, fostering innovation beyond card payments, and simplifying payments for global travel platforms.
---
PAYMENTS NEWS
APAC Drives record growth in global payments revenues as cash declines. The 2023 McKinsey Global Payments Report highlights the exceptional performance of the payments industry in 2022. APAC, known for innovation, offers vast opportunities for revenue generation across regions and products. Access the full article here
🇮🇳Escrowpay gets $4m series A boost, and has received regulatory approval in India. Escrowpay will use the funds to focus on cross-border transactions and establish a presence in overseas markets like the United Arab Emirates.
Itaú Unibanco and Inswitch introduce 'Pix no mundo': the innovative solution for cross-border payments in LatAm. This partnership is driving the expansion of Pix throughout Latin America, enabling more individuals and businesses to conduct online financial transactions quickly, securely, and efficiently.
---
REGTECH NEWS
AML & FinCrime resists global trends in Q3 2023 as deal activity increases. Check out the key AML & FinCrime stats in Q3 2023 by FinTech Global. Link here

---
DIGITAL BANKING NEWS
🇳🇬Fidelity Bank unblocks transfers to Neobanks in Nigeria. The bank has now reinstated transfers to and from the neobanks after a regulator, the NIBSS expressed its displeasure with Fidelity Bank's decision to block transfers to these banks.
🇬🇧Two British banks (Invested and Oaknorth) are embroiled in a dispute over a COVID loan which could leave taxpayers on the hook for a six-figure sum. OakNorth has been seeking and continues to seek a constructive solution with Investec, while Investec asserts its commitment to paying the CBIL liability in full and strongly refutes any suggestion otherwise.
🇬🇧Paysend announces agreement with Western Union to bolster global money transfer services. This partnership marks the latest development in an active period for Paysend, following the announcement of network expansions with Visa and Mastercard in September.
🇭🇰Citigroup clinches $260 million asset-backed financing for WeLab. The deal comes as the crisis in China's credit market is deepening, with the contagion spreading to some of Europe's junk credit markets. Hong Kong-based representatives for Citigroup and WeLab declined to comment.
🇬🇧Revolut has surpassed 500 million monthly transactions. Take a look at some other Major Milestones. Link here
🇮🇪AIB apologises for online banking glitch after it was highlighted by newspaper The Irish Independent. According to the bank, the glitch was a result of an IT update implemented the previous weekend. The incident is one further example of glitches and errors in the Irish banking sector.
Tribe Payments comes to Temenos Exchange. The Tribe Core Platform will be seamlessly integrated into the Temenos platform, allowing its customers to enhance and expand their card offerings.
🇬🇧Digital lender Molo joins finova lender panel. Molo joins finova Payment and Mortgage Services' fast-growing panel of over 80 lenders, offering products from standard mortgages to specialist and niche lending solutions.
---
BLOCKCHAIN/CRYPTO NEWS
🇮🇪Why crypto companies are flocking to Ireland ahead of MiCA. The country continues to be an attractive destination for crypto companies, with Coinbase becoming the latest to bolster its presence there. Explore the full article to learn more.
🇹🇭Thai bank buys stake in crypto exchange. Kasikorn Bank, also known as K-Bank, spent $102m to acquire its stake in the Satang crypto exchange, which will now be rebranded as Orbix.
---
DONEDEAL FUNDING NEWS
🇲🇽Fintech startup Finerio secures $6.5M to create open finance ecosystem in Latin America. Finerio works with over 120 financial institutions and fintechs. Last year, the company launched an API hub with Visa and OzoneAPI and began piloting it in several countries.
🇮🇱One Zero to raise $100m led by Deutsche Bank. The Israeli digital bank expects to be profitable by the fourth quarter of 2024 and aims to establish itself in 4-5 European countries in the coming years.
🇨🇦Ten Key Labs secures $10.5 Million, launches AI Equity Management Tool for founders. Ten Key Labs aims to help startup founders simplify and automate capitalization table management, equity issuing, fundraising options, planning, forecasting, and signing and data rooms for documents.
---
MOVERS & SHAKERS
🇬🇧Thought Machine cutting jobs seven months after hiring spree. The company's CEO Paul Taylor sent a company-wide email saying that the fintech is cutting costs, and "as part of the process we have made the hard but necessary decision to reduce our global headcount".
🇺🇸Apple Card Architect heads to Lightspeed to hunt for Fintech deals. Lightspeed Venture Partners has hired Aaron Frank, who built the company that became the foundation for the Apple Card, to help seek out deals in payments and lending.
🇬🇧Kraken appoints Fintech entrepreneur Bivu Das as new UK Managing Director. Das will succeed Blair Halliday, who has been in the position for approximately a year. Das has experience running crypto payments gateway startup Unblock as well as a small business finance platform named FIBR UK.
---
Want your message in front of 100.000+ fintech fanatics, founders, investors, and operators?
Shoot me a message on LinkedIn or send me an e-mail.