Daily News
Revolut to stop crypto services for U.S. customers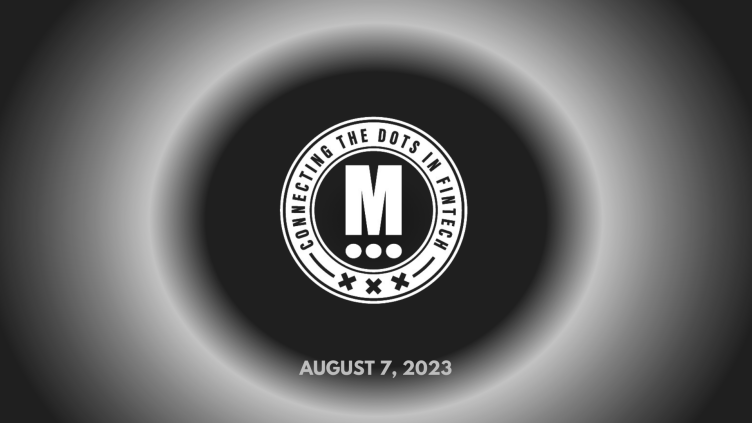 Good morning FinTech Fanatic,
Let's start with some news from my hometown. First we go back to April this year, when Amsterdam-based neobank Bunq announced their ambitious plans to apply for a US banking license.
Bunq is hardly the only European neobank to eye the U.S. in recent years. The crowded market, however, has presented challenges for new players, which face stiff competition from traditional banks as well as other U.S.-based challenger banks.
Bunq's decision to attempt for a U.S. bank charter instead of partnering with a traditional bank, made some eyebrows raise. Still it is seen as a move 'more closely aligned with the neobank's mission', according to Bunq-CEO Ali Niknam.
"At Bunq we'd rather do things right than rush things," Niknam told Bankingdive. "And for us to be able to deliver the user experience that we want to deliver, we need to have end-to-end control on the entire chain. And the only way for us to be able to do that is by having our own bank."
The FinTech has taken the same approach in The Netherlands, where it secured a banking license in 2012.
Very interesting to keep following road to the US, something I will definitely do!
Revolut to Shutter US Crypto Operations
Another neobank, another topic; London-based FinTech Revolut will stop allowing U.S. customers to access cryptocurrencies, the company said in a statement last Friday.
From September 2, Revolut will suspend its cryptocurrency services in the U.S., with complete access disabled from October 3.
According to a spokesperson of Revolut the decision to shut US Crypto operations is due to 'Regulatory Environment': "As a result of the evolving regulatory environment and the uncertainties around the crypto market in the US, we've taken the difficult decision, together with our US banking partner, to suspend access to cryptocurrencies through Revolut in the U.S.".
Revolut said the move impacts less than 1% of Revolut's crypto customers globally.
I wish you the best week ahead and please find the other FinTech news listed below:
---
Check out "Unlocking the Future of Finance: Exploring the Digital Banking Landscape in the Middle East," by C-Innovation, which covers key subjects such as the evolving digital banking landscape, the digital banking revolution, and other areas of interest. Learn more
AI gains momentum in core financial services functions. Mastercard faces significant fraud risk with 2.5B payment cards worldwide. Credit card fraud accounted for more than $32 billion in losses in 2021, with more than one-third occurring in the U.S., according to a December 2022 Nilson Report study. Read more
---
ARTICLE
A Look Inside Sam Bankman-Fried's Empire Before It Collapsed. Bloomberg obtained revealing photos and videos of Bankman-Fried's pre-bankruptcy life, showcasing parties, political connections, and unique indulgences of the crypto entrepreneur. Read the full piece here
---
INSIGHTS
India card payments market to surpass $728bn in 2027, forecasts GlobalData.Payment Cards Analytics reveals that card payments value in India registered a strong growth of 26.2% in 2022, supported by the improving economic conditions. Click here to read the full analysis
Female financial inclusion: how women (don't) bank. According to Karandaaz's latest Financial Inclusion Survey, 13% of Pakistani women have a financial institution account. Despite the improvement from the 2017 edition, the level remains below the lofty targets. Read on
Temasek pulls back on 2023 Fintech investment amid challenging global outlook. In the face of such multifaceted challenges, Temasek strategically adjusted its course in the previous year, adopting a conservative approach amidst global uncertainties and slowing its investment and divestment pace. suggested picture
Electronic transfers make up 82% of all B2B payments in SA, according to study. South Africa leads the way in the digitisation of B2B payments on the continent, according to a latest study. Read more
B2B transactions represent a US$ 22 Trillion opportunity for cross border payments. A Currencycloud's release highlights remittances' critical role in the global economy, fostering economic growth, reducing poverty in developing nations, and promoting financial inclusion.
Why Tencent lags Alipay in cross-border payments. Tencent has historically not displayed the same appetite in the cross-border payments segment as Alipay. The reason for Tencent's greater caution overseas is multifold. Read analysis here
🇮🇹Italian FinTech deal activity remains strong in H1 2023 with slight 6% drop. Check out key Italian FinTech investment stats in H1 2023. Link here
---
FINTECH NEWS
PayPal's weak margin eclipses upbeat spending outlook. Underwhelming margins at PayPal have been worrying analysts in recent quarters. The company's low-margin business products have grown strongly, while growth in its branded products has slowed due to increased pressure from competitors like Apple.
Tazapay secures MPI licence from MAS. The new MPI licence is expected to serve as a driving force for the company's upcoming endeavours that reportedly focus on enhancing the security and user experience of its services.
---
DIGITAL BANKING NEWS
Judo Bank impacted by HWL Ebsworth cyber attack. Judo Bank has revealed that some of its data have been affected by the cyber attack on BigLaw firm HWL Ebsworth. Like the other victims of the hack, Judo Bank's regular operations and systems remain unaffected.
Tide adds accrual-based accounting to platform. The Tide Accounting tool is embedded into the consumer's Tide account, and it gives members the ability to get paid, manage their bills, track their business performance and file their taxes in one place.
Revolut launches Instant Card Transfers in Singapore. With Instant Card Transfers, consumers in Singapore are now able to instantly and securely send money to anyone in over 80 countries, in real-time, 24/7, using their name, and 16-digit Mastercard or Visa card number.
Debanking: Number of account closures since 2016 skyrockets as banks take tough line on financial crime. The number of bank accounts being closed climbed to nearly 350,000 last year as banks adopted an increasingly vigilant stance towards their customers.
---
BLOCKCHAIN
Coinbase ask US federal judge to toss SEC's lawsuit. In a filing in federal court in Manhattan, Coinbase said the SEC had no authority to pursue its lawsuit because the digital assets and services it objected to did not qualify as securities, and said the agency has overreached.
Ripio introduces UXD stablecoin to counter inflation in Argentina. Ripio users in Argentina gained access to the UXD stablecoin, also known as Criptodólar. This stablecoin is also available in Brazil and operates on LaChain, a Layer 1 blockchain specifically tailored to Latin America.
Caleb & Brown Launches The Flagship Fund: Simplifying Crypto Asset Investment for Wholesale Investors. "For a person new to this esoteric space with little time to oversee their portfolio day-to-day, but requires full consideration of risk management, it's a perfect solution," said the company's crypto portfolio manager.
Chinese users log $90b in transactions on Binance under domestic ban.Binance used different websites and domain names to redirect China-based users to its global exchange, the WSJ reported.
---
PARTNERSHIPS
Composability: where compliance meets core banking. The partnership between Mambu and Fourthline unlocks streamlined onboarding journeys, empowering financial institutions to meet the rapidly changing expectations of our time. Click here to read the full article.
Tel Aviv Stock Exchange (TASE), taps Fireblocks for digital assets push. The strategic partnership will see TASE offer a range of institutional-grade digital asset products and services for regulated entities.
---
M&As
MUFG to Buy $936 Million Stake in U.S. Bancorp After Unit Sale. Deal between U.S. Bancorp and Japan's biggest bank swaps debt from MUFG Union Bank purchase. The proceeds will be used to repay part of $3.5B billion U.S. Bancorp borrowed, rest due by Dec 2027.
Australia's competition regulator has blocked a USD 3.2 billion buyout planned by ANZ Group of insurer Suncorp's banking arm. The ACCC expressed concerns about the deal worsening competition and reinforcing an oligopoly market structure, where four lenders, including ANZ, control three-quarters of the country's USD 1.2 trillion.
---
Meet Lula, a startup that aims to be the 'Stripe for insurance' and just raised $35.5M. The company plans to use its new capital in part to expand outside of the "wheels" space into industries such as logistics, while also continuing to expand its offerings.
UK financial app Pockit raises $10m. The new funding will be used to grow Pockit's customer base and diversify its product suite, while the firm also has ambitions to expand beyond the UK.
Toss Bank in advanced talks to close $154M funding at a valuation of $2.1B.The Seoul-based challenger bank is in advanced discussions for both funding injections with existing and new investors, including global private equity firms and corporations, the sources said without providing further details.
Top 5 Funded Fintech Companies in Hong Kong in 2023. These are the 5 most well-funded fintech companies in Hong Kong, looking at equity funding exclusively. Link here
---
Want your message in front of 100.000+ fintech fanatics, founders, investors, and operators?