Daily News
Revolut appoints new UK CEO amid struggles to get banking license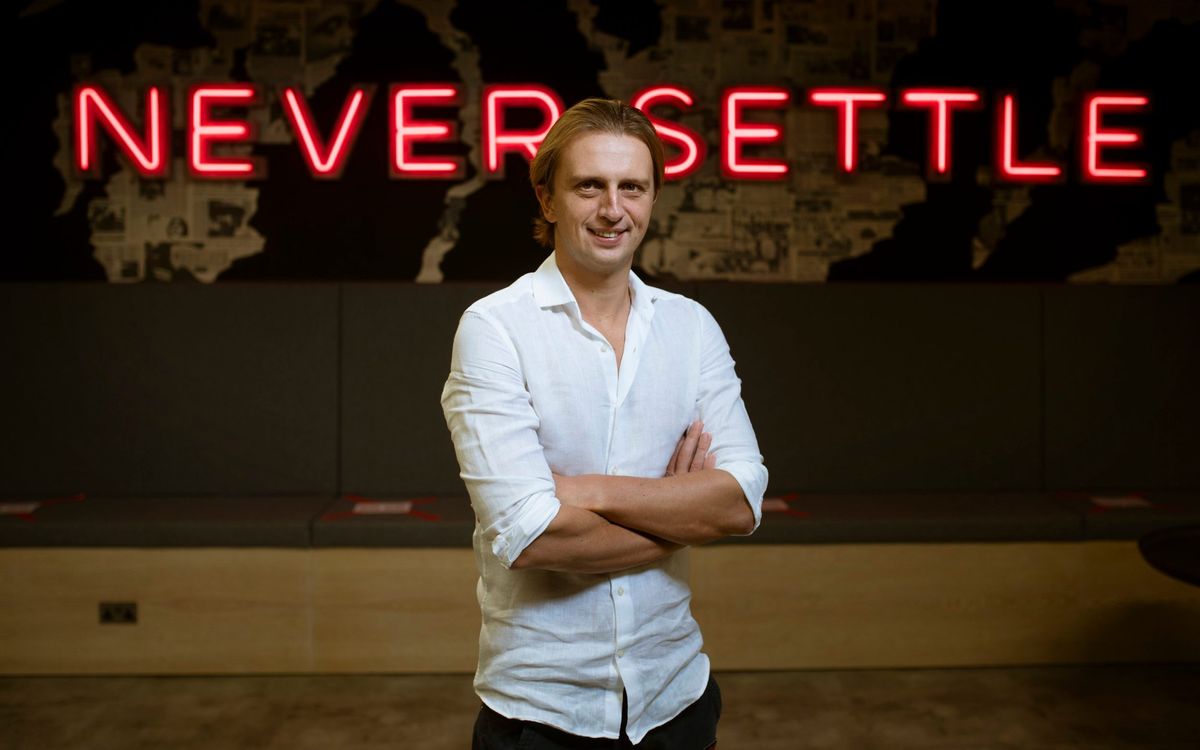 TGIF 😉
As we eagerly anticipate the weekend's arrival, I've compiled one last roundup of the most pivotal FinTech news to ensure you're fully in the know:
Revolut, announced on Thursday a strategic move, appointing Francesca Carlesi, a seasoned banking professional with a history at Barclays, as their new CEO for the UK operations. Carlesi, boasting a 15-year storied career in financial services, also includes Deutsche Bank in her impressive resume and was recently at the helm of Molo Finance, a digital mortgage lending entity.
Revolut emphasized that this high-profile recruitment is independent of their ongoing endeavors to secure a British banking license. Carlesi's new role will see her steering Revolut's UK branch and, pending the approval of their banking license, she will also take the reins of the company's banking division.
This announcement lands at a pivotal time for Revolut, as they fortify their local UK presence while in the throes of an extensive process to acquire a much-desired British banking license. The company, however, has opted to remain tight-lipped about the current status of their application.
Securing a banking license is a game-changer for Revolut. This approval would pave the way for the firm to broaden their product offerings to include various lending options such as mortgages, personal loans, and credit cards. Furthermore, it positions Revolut to cultivate a more robust user base, promising them the assurance of deposit insurance up to £85,000.
In a climate where interest rates are soaring to multi-year peaks, this development could transform into a highly profitable venture for Revolut, as it positions itself to garner interest income.
The journey towards acquiring a banking license has seen Revolut in extended talks with the UK's financial watchdogs, the Bank of England and the Financial Conduct Authority, since their application in 2021. The process has been far from smooth, with hurdles emerging around internal cultural practices, accounting discrepancies, and intricate shareholding structures.
Earlier this year, Revolut found itself under scrutiny as it delayed filing its accounts, raising questions about its readiness to transition into a fully licensed banking institution. In response, the company asserts that it is actively enhancing its internal control mechanisms, showcasing its commitment to adhering to the stringent standards expected of banking institutions.
In appointing Carlesi, Revolut is sending a clear signal of its dedication to fortifying its UK operations and navigating the path to banking licensure with seasoned leadership at the helm.
From my hometown Amsterdam there is news from our two Payment powerhouses: Adyen partners with Plaid to offer Pay-by-Bank services in North America, and Mollie lands a payment institution licence in the UK.
Thats it for this week. Enjoy your weekend and I'll be back in your inbox on Monday!
Cheers,
---
POST OF THE DAY
🇺🇸The U.S. was home to 65 of the top FinTech companies, according to CNBC's list of world's top 200 FinTech companies.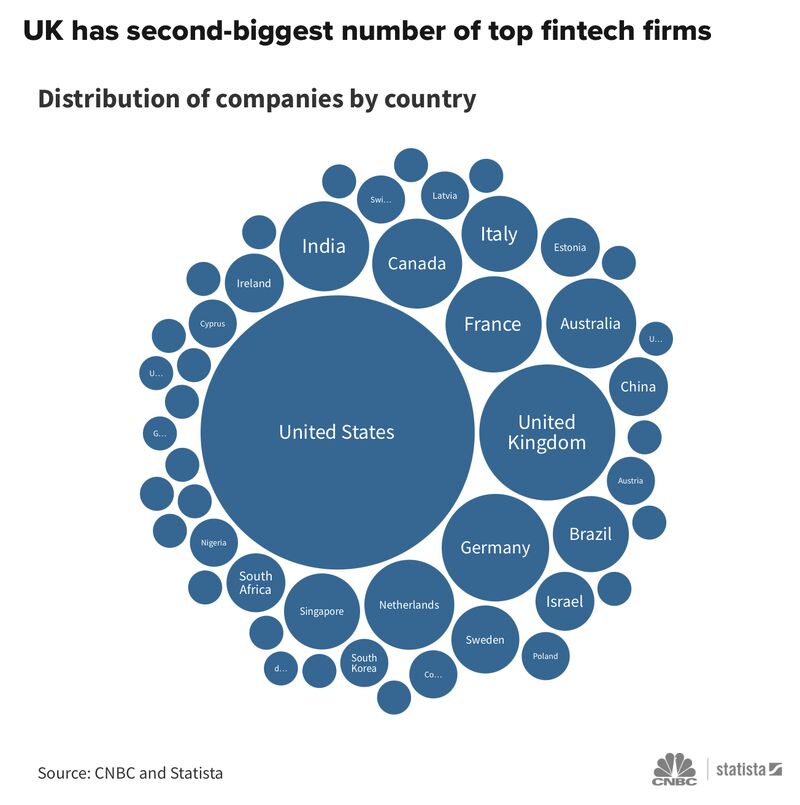 ---
FEATURED NEWS
🇬🇧Amsterdam FinTech unicorn Mollie gets Payment Institution Licence in the UK. With the FCA licence granted, Mollie UK plans to accelerate its growth plans — merchant expansion and new product launches. The Dutch fintech firm has an international team of more than 700 employees from offices across Europe.
---
FINTECH NEWS
🇺🇸Intuit is closing personal-finance app Mint, shifts users to Credit Karma. Mint will no longer be available at the start of 2024, the company said. Users urged to continue tracking personal finances on Credit Karma, according to the firm.
🇺🇸Remittance app Sendwave hit with CFPB penalty. The Consumer Financial Protection Bureau has slapped the company with a $1.5 million penalty for deceiving users about the costs and speed of international transfers.
🇺🇸U.S. Small Business Administration grants Funding Circle 7(a) SBLC license. "We are excited to help more small businesses in the U.S. get the funding they need to win," said Steve Allocca, Managing Director at Funding Circle U.S."
🇺🇸Usio, Inc. card issuing division launches its first state-administered prepaid card program. The company that operates a full stack of integrated, cloud-based electronic payment and embedded financial solutions, announced it launched its first card program administered by one of the country's largest states.
Take a look at "Nordic Fintech Highlights– October 2023" by Helsinki FinTech Farm. More info here
---
PAYMENTS NEWS
🇨🇴The Central Bank of Colombia Sets the Rules for the Colombian "Pix." the Colombian central bank has published regulations aimed at centralizing payments and immediate transfers to facilitate processes such as the payment of state subsidies. More on that here
Visa's Click to Pay is powering the future of checkout payments. Visa is committed to developing the next generation of seamless payment experiences, backed by world-class security. One of the newer solutions is Click to Pay, developed to bring the convenience of contactless online.
JCB expands partnership with Stripe to boost e-commerce merchant acceptance in Europe, Singapore and Hong Kong. The partnership represents a key pillar in the growth of JCB's acceptance network, enabling Stripe's e-commerce merchants to tap into the spending power of JCB's over 154 million cardmembers world-wide
🇨🇴Druo and Yuno, two prominent players in the paytech industry, have formed a strategic alliance to introduce a direct bank account billing service tailored for businesses in Colombia, with the potential to extend this service internationally.
90% of Nordic consumers use contactless payments. The data for the research comes from a combination of Nexi's own payment data for the four countries, along with an annual survey of at least 1,000 consumers from each market. Read more
Nuvei and American Express join forces on A2A payments between merchants and customers. Pay with Bank transfer, by American Express, enables consumers to complete transactions seamlessly from their bank accounts, without having to enter card details or complete additional authentication checks.
🇬🇧Amazon Business adds Affirm as the first pay-over-time option available at checkout on Amazon Business, a B2B store that helps businesses of all sizes digitize and automate procurement with powerful management controls and analytic tools—all within the familiar experience of Amazon.
---
OPEN BANKING NEWS
🇺🇸Bloom Credit launches credit reporting service for rental payment data. This new service will bridge the gap for consumers with limited credit history by providing them with the opportunity to build a more robust credit profile.
🇺🇸Adyen to team up with Plaid to offer Bank-to-Bank Payments for Businesses in U.S. The partnership was partly in response to demand from Adyen's business customers in the U.S. and Canada, as a quarter of Adyen's revenue and transactions are processed in those countries.
---
DIGITAL BANKING NEWS
Barclays increases transparency of credit card transactions with Mastercard and Ethoca. The innovative feature is now available to all Barclays credit cardholders with immediate effect. This applies to both booked and pre-booked transactions on the Barclays mobile app and in online banking in Germany.
---
BLOCKCHAIN/CRYPTO NEWS
PayPal has recently secured the green light from the FCA to provide cryptocurrency services in the UK. However, it is currently unable to accept new customers, offering limited features to existing users. Meanwhile, in the US, the firm received a subpoena from the SEC division of enforcement related to its work on a dollar-linked stablecoin, asking Paypal to produce documents tied to the project, according to a regulatory filing
🇭🇰Visa trials tokenised deposits for e-HKD pilot programme. For its trial, Visa along with HSBC and Hang Seng Bank focused on simulating two use cases of interbank B2B payment flows — property payments and acquirer-merchant settlement - each tailored to the Hong Kong market.
---
DONEDEAL FUNDING NEWS
Generali sets up €250 million fintech venture fund. With a dedicated commitment of € 250 million, Generali Ventures will identify the most promising investment opportunities, with a particular focus on the insurtech and fintech sectors.
FERO raises $3M seed round to pioneer online payment solutions. With the capital from this seed round, FERO will build out its team across Europe and the US, and further enhance its product offerings to serve more retailers around the world.
---
M&A
🇺🇸Nasdaq completes $10.5 billion Adenza deal in Fintech bet. Nasdaq Inc. has completed its biggest ever acquisition, adding software provider Adenza to help transform the trading and markets firm into a full-fledged financial-services company.
Angel One acquires fintech firm DStreet Finance to focus on GenZ engagement. The deal marks the first-ever tech acquisition for AngelOne, which has been focusing on building in-house capabilities. The specific financial details of the acquisition remain undisclosed.
---
MOVERS & SHAKERS
🇺🇸PayPal names Jamie Miller as Chief Financial Officer. She will be responsible for PayPal's financial strategies and will lead the global finance organization, including planning, treasury, tax, reporting, and investor relations.
---
Want your message in front of 100.000+ fintech fanatics, founders, investors, and operators?
Shoot me a message on LinkedIn or send me an e-mail.