Daily News
Rapyd acquires part of PayU GPO for $610 million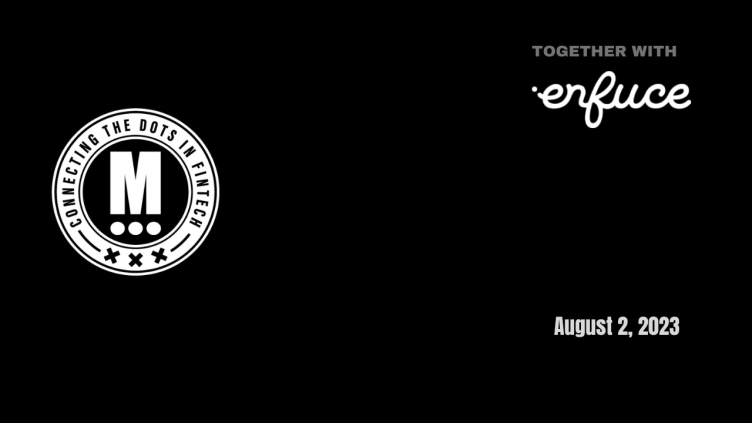 Wonderful Wednesday FinTech Fanatic,
Yesterday Rapyd, a leading global FinTech-as-a-Service provider, announced the acquisition of PayU Global Payment Organisation (GPO) of Netherlands-based Prosus, a global consumer internet group and one of the largest technology investors in the world.
Rapyd will purchase PayU GPO for $610 million. The acquisition accelerates Rapyd's expansion plans as the global FinTech moves towards an IPO.
"Our strategy focusing on both organic growth and acquisitions uniquely positions Rapyd to be one of the largest integrated global fintechs in the world, clearly delivering on our vision of a single, integrated Fintech-as-a-Service platform", according to Rapyd CEO and co-Founder Arik Shtilman commenting on the acquisition.
However, the deal will exclude PayU's biggest payments market in India, as well as its units in Turkey and Indonesia.
---
SPONSORED CONTENT
The (fin)tech talk just got hot – embedded payments secrets revealed!
Our host Denise Johansson puts Christoffer Malmer from SEB Embedded 'In the Hot Seat' to uncover the hidden business potential of these 'invisible' game-changers.
Listen now
---
Nexi acquires stake in Computop
Elsewhere in Europe, there was another interesting partial acquisition within the payments scene. In an Italian-German collaboration, Italian FinTech company Nexi acquires a 30% stake in German payment processor Computop. The exact amount for this acquisition remains unknown at this point.
Under the agreement, Computop will expand its range of services in the areas of point-of-sale and e-commerce in the regions covered by Nexi.
At the same time the deal with Computop enables Nexi to further strengthen its position in the key growth region of DACH, especially Germany and in the dynamic e-commerce space.
These developments are quite intriguing for the European payments scene.
Feeling stuck? Take a quiz!
Before we go on to the other FinTech news, let's answer a real question: which meme describes your business right now?
Sometimes innovation and tech can get frustrating, and that's why Vacuumlabs decided to launch a meme quiz that will give a chance to laugh at the common challenges and fails we all know and love. Feel free to get your results, it will take you less than 2 minutes.
Now onwards to the other FinTech news:
---
The evolution of identity in a digital-first world by Mitek Systems & Future Identity. Tools and techniques for verifying identities online have raced to keep pace with new types of fraud, additional regulations, and heightened customer expectations. To download the complete report, please click here
A New World With World ID? OpenAI's co-founder and CEO, Sam Altman, recently launched a groundbreaking project called Worldcoin, which aims to revolutionize how we perceive digital identification. Download the complete report to read all about this interesting topic.
---
ARTICLE
The story of Pipe: the revenue-based funding provider's new CEO who is building a "FinTech Dream Team" after the abrupt resignation of the founding team. Will this be enough to weather the storm of the current downturn? Kaushik Tiwari explains all about this amazing FinTech journey with all of its ups and downs in this great article
---
INSIGHTS
From Twitter to the "Everything App": Can X Transition into a Financial Super App? Elon Musk has begun a widespread, and sudden, rebranding of Twitter. Now becoming X, Musk has not been shy in explaining his ambitions to create an "everything app" which could encompass social media, e-commerce, payments and banking.
Worldcoin fever comes to Brazil. Worldcoin mania swept the crypto world last week and Brazil was no exception, as willing participants queued up at three locations across São Paulo to gaze into the Orb in return for 25 WLD tokens. Read Aaron Stanley comprehensive report to learn more
Last week we saw 12 deals in Europe for a total amount of 103m€ raised with 5 deals in the UK, 3 in France, 2 in Italy and 1 in Estonia and in the Netherlands. Check out the complete BlackFin Tech overview article here
---
FINTECH NEWS
Ramp expands into procurement, lands Shopify as a customer. The firm is now offering a new and automated "procure-to-pay solution" within Ramp Plus with the goal of giving large enterprises "a viable alternative to incumbents like Amex, Concur and Coupa." Read more
PayPoint adds Payer Name Verification service. Confirmation of Payer enables businesses to confirm that account information provided by a payer corresponds to the account number, sort code, and name registered with the bank.
Novatti looks to be simplified as focus on gross margins gains traction. Commenting on the results, newly appointed CEO, Mark Healy, said, "Novatti continues to capitalise on the global megatrend towards digital commerce and digital transformation which is being reflected in Novatti's payment processing volumes.
Weave debuts Mobile Tap to Pay. The new feature allows patients and clients to make contactless payments by simply tapping their credit or debit card on the provider's mobile device. Read more
Melio enters B2B BNPL arena with Pay Over Time, the first product that enables small businesses to pay vendors and business bills in monthly installments, while their suppliers get paid in full and on time.
LendingClub to launch lending, savings and spending super app. There will be a preapproved installment line of credit that allows existing members to seamlessly sweep any new credit balances into a loan at a fixed rate, according to CEO.
Femsa, the owner of the Oxxo convenience store chain, reported that during the second quarter of 2023, its digital wallet Spin had reached 5.7mn million active users. Read more
MercadoPago, a subsidiary of MercadoLibre, has received authorization to operate as a financing company in Colombia. As a financing company, MercadoPago will help facilitate the sale of goods and services by collecting resources through term deposits and savings accounts, differentiating it from traditional banks due to its smaller operational volume and increased risk tolerance.
---
DIGITAL BANKING NEWS
Revolut, the English neobank, has expanded its operations in Brazil and is poised to enhance its services into a financial superapp. Glauber Mota, CEO in Brazil, revealed that Revolut secured a Direct Credit Society license from the Central Bank of Brazil, enabling them to offer an increased range of local products
Klarna ditches open banking brand. Klarna has killed off its open banking brand Klarna Kosma a little over a year after launch, although the business will continue to operate as before.
---
BLOCKCHAIN
Crypto Market Maker Bolsters Singapore Office. Wintermute Trading is planning to increase its focus in Asia with plans to move around 4 percent of the firm's 85 staff to Singapore, according to a «Bloomberg» report, with co-founder Yoann Turpin also relocating to the city-state.
Binance Japan launches a dedicated platform for local residents. The launch of a new platform dedicated to Japan residents (binance.com/ja) will be a major step forward in their mission to build a sustainable Web3 ecosystem in Japan.
Kenya's Data Protection Office warns about WorldCoin. Kenya's Office of the Data Protection Commissioner (ODPC) has urged increased vigilance from the public as it continues to engage with WorldCoin, which launched last Monday to ensure compliance with the country's laws.
---
M&As
Wellfield executes a definitive agreement to acquire Brane Trust Company Ltd. Closing of the Transaction is subject to a number of customary conditions, including receipt of all necessary corporate and regulatory approvals, in particular the approval of the Alberta Government and the TSXV.
---
PARTNERSHIPS
Alchemy Pay partners with Checkout.com. Through this partnership, Alchemy Pay has seamlessly integrated Checkout.com's Visa and Mastercard channels into its On and Off-ramp. The goal was to support effortless transactions between fiat currency and cryptocurrency across the globe.
Singapore, UK partner for global crypto regulatory standards. The UK and Singapore have agreed to work together on developing and implementing global regulatory standards for crypto and digital assets as part of their ongoing financial dialogue and partnership.
---
Airwallex pumps $165m into Singapore entity. The new funds were transferred from its Australia-based parent firm, according to VentureCap Insights, which tracks regulatory filings. Read more
Philippe Teixeira da Mota, formerly the second-in-command at the enigmatic fund Hedosophia, is launching his own FinTech fund named Shapers. With a target fund size of €100 million, the new venture will be run out of Lisbon. Link here
---
Want your message in front of 100.000+
fintech fanatics, founders, investors, and operators?