Daily News
PayPal Launches a Stablecoin in Latest Crypto Payments Push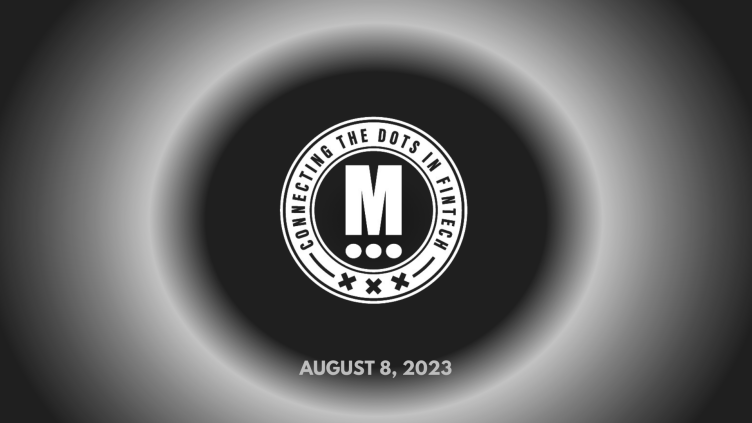 Good morning,
Welcome to your daily FinTech news!
---
Check out Apple's Embedded Finance Playbook by Whitesight, an exclusive report that peels back the curtain on the tech giant's slow but steady progress in boosting high-margin services revenue through embedded finance strategies. Download the complete report here
---
INSIGHTS
Adoption of FinTech services via mobile apps will exceed 72% in the Philippines by the end of 2023, according to a new report from consumer credit service Digido. The maximum growth of this indicator is expected to come from the Payments & Transfers segment (+17.6%), followed by E-Wallets (+4.9%), Digital Banking (+4.3%), Digital Investments (+3.7%) and Digital Lending (+0.9%).
---
FINTECH NEWS
Settle unveils purchasing and procurement suite designed specifically for founders of e-commerce businesses. The new Settle Purchasing suite of tools automates back-office tasks like bill pay, purchase order creation, auditing, reporting and more.
E& money launches Mastercard-powered digital-first card for UAE residents. The new e& money card enables residents of the UAE to obtain a card within 10 seconds by simply logging into the e& money app. Each customer will be issued a 16-digit Mastercard branded e& money card, for payments and ATM access.
Klar has entered the Mexican savings market, ready to compete with Nu and Ualá, promising up to a 14% annual interest rate. The firm has launched two new savings and investment products: 'Cuenta de Klar' and 'flexible and safe' investment account. Read more
SEC ends investigation into Better.com, which continues to bleed cash ahead of planned SPAC vote. On August 3, the SEC stated that it does not recommend enforcement action, but this doesn't mean the party is exonerated or that no action may result from the investigation.
Tookitaki releases a Compliance-as-a-Service solution for small and mid-size financial institutions globally. This innovative offering gives financial institutions (FIs) access to Tookitaki's flagship compliance solution - the Anti Money Laundering Suite on a secure, self-service platform.
---
DIGITAL BANKING NEWS
De-banking: UK Chancellor Jeremy Hunt warns bank fines could be "very large sums of money." Debanking has morphed into a political issue in recent weeks after the former Brexit party leader Nigel Farage made a subject access request to private bank Coutts, which is owned by NatWest, after his account was set to be closed by the bank.
---
BLOCKCHAIN
PayPal launches a stablecoin in latest crypto payments push. PayPal USD is designed to contribute to the opportunity stablecoins offer for payments and is 100% backed by U.S. dollar deposits, and will be available to consumers, merchants and developers to seamlessly connect fiat and digital currencies.
Jack Dorsey's Block reports $5.5 billion in Q2 revenue—almost half of it from Bitcoin. The firm reported gross profit of $1.87 billion in its second quarter 2023 results—a 27% year-over-year increase. And $2.4 billion of its total $5.5 billion Q2 net revenue came from Bitcoin, the company said.
Digital asset company Fasset launches super-app to enable people in emerging markets to invest in digital assets that have real-world value. The super-app makes it easier than ever before for anyone to invest and save within a safe and compliant framework.
Garanti BBVA FinTech subsidiary launches digital asset business. With pilots already in progress, the new company will initially provide services for transfer and custody of bitcoin and ether in the cryptoassets market. Read more
Coinbase CEO says leaving US 'not even in the realm of possibility right now.' Brian Armstrong has previously suggested Coinbase might abandon the U.S. for a more crypto-friendly country, but also said the exchange was "100% committed" to the local market. Read more
---
M&As
Mexican neobank albo acquires delt.ai for $20 million. With this strategic acquisition, albo has strengthened its position in Mexico's financial services sector, becoming the only neobank to offer debit and credit products for both consumers and SMBs.
---
PARTNERSHIPS
Cordada announces partnership with Thought Machine. Cordada will migrate existing products and services onto Vault Core and leverage this technology to design, test, and deliver high-quality financial products that empower lenders of all sizes to fund the next generation of SMEs.
Verifone selects ReceiptHero for global roll out. This joint effort will allow ReceiptHero to take the partnership globally and provide merchants using Verifone payment services with a slick digital receipt service for their customers and a more streamlined return process.
PLS selects Green Dot for emebedded finance. By partnering with Green Dot,PLS will now offer customers modern demand deposit accounts that allow them to easily manage their money digitally or in store, receive direct deposits of paychecks or government benefits up to four days early, establish and grow credit through a secured credit card, and more.
---
MOVERS & SHAKERS
Klarpay appoints Markus Emödi as chief legal and compliance officer. In his new role, Markus will play a key role in driving Klarpay's operations forward and facilitating its continued growth trajectory. He will be responsible for overseeing and enhancing Klarpay's legal and compliance functions.
---
Want your message in front of 100.000+ FinTech fanatics, founders, investors, and operators?