News
Metro Bank Secures Future with £325m in new funding, as well as refinancing £600m of debt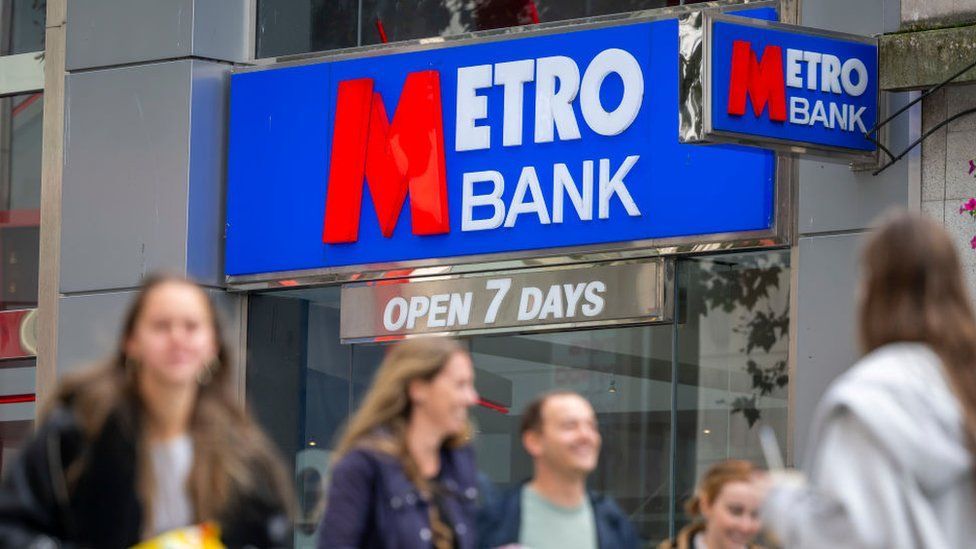 In a pivotal move, Metro Bank, the UK-based "challenger" bank, has successfully maneuvered through its recent financial predicaments by securing £325m in a deal that's being hailed as the advent of a "new chapter" for the institution.
After unsettling reports last week speculated on its financial stability, causing a slump in its shares, this substantial raise in funds, along with refinancing £600m of debt, not only fortifies its financial standing but also invites a fresh outlook on its future trajectory.
Metro Bank's stability was in question after several reports highlighted its financial troubles. However, the bank has consistently asserted the robustness of its finances and adherence to all regulatory prerequisites.
The strategic deal saw shares bouncing back around 10%, stabilizing near 50p, a contrast from the preceding downturn.
An integral aspect of the deal involves Jaime Gilinski Bacal, the Colombian billionaire, becoming a predominant figure with a controlling 52% stake through his firm, Spaldy Investments, which is injecting £102m into the bank.
The agreement arrives despite ongoing rumors that potential buyers (including Natwest, Santander, Lloyds, Shawbrook, and JP Morgan) were considering portions of Metro Bank's operations.
Founded in the aftermath of the 2008 financial crisis and being the first new bank in the UK in over a century, Metro Bank pioneered itself as a disruptive entity against established High Street banks. With a commitment to seven-day service, it burgeoned to hold approximately £15bn in deposits across its 76 branches, serving 2.7 million customers.
Despite the buoyancy from the deal and a return to profit in recent times – its first half-year profit since 2019 – the path forward isn't without hurdles.
After an accounting scandal in 2019 that resulted in a reshuffling of its executive leadership, and an operational model that's been termed "very branch-based and very expensive," by Simon Samuels, a banking analyst, its strategy, heavily reliant on its physical branches, stands challenged in the face of the industry's swift pivot towards digital banking platforms.
CEO Daniel Frumkin remains optimistic, emphasizing a growth trajectory that includes expanding to the north of England by opening 11 more branches in 2024 and 2025, while also continuing to refine its offerings. Yet, substantial obstacles linger, notably its substantial operational cost base, representing almost 90% of its income.
As the Bank of England acknowledges the deal and Metro Bank continues discussions about potential sale of up to £3bn of its residential mortgages, homeowners and other stakeholders will be keenly observing how the bank navigates through the remodeled financial landscape and regulatory environments, while recalibrating its business model for sustainability and profitability in the evolving banking ecosystem.