Daily News
JPMorgan increases stake in Brazilian digital bank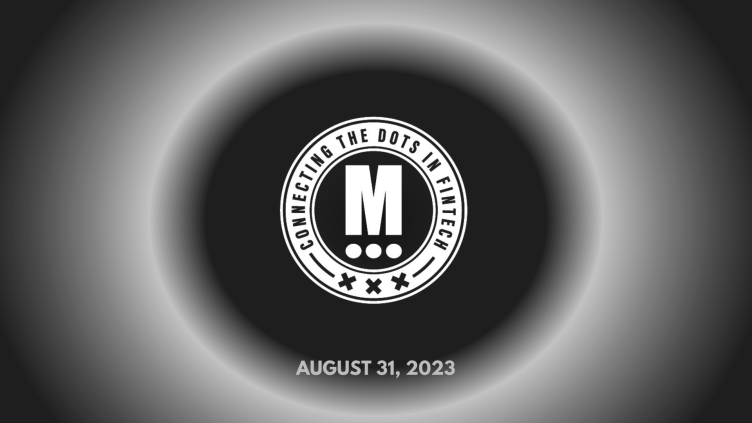 Terrific Thursday FinTech Fanatic,
Walmart-owned Indian payments firm PhonePe has announced its foray into the stock broking arena with the launch of stock broking platform Share.Market.
The platform offers a range of investments options, such as stocks for both intraday trading and long-term holdings, along with mutual funds, exchange-traded funds (ETFs), and WealthBaskets.
Getting into stock and mutual fund investment is the latest in a series of expansion by the Bengaluru-headquartered unicorn, as PhonePe looks to leverage its 450 million-plus user base to win new categories.
JPMorgan increases stake in Brazilian digital bank
Let's move from APAC to LatAm, as JPMorgan Chase & Co announced it has increased its stake in Brazilian digital bank C6 to 46%.
The banks said C6 had expanded its number of clients to 25 million from 8 million since June 2021, when JPMorgan bought its initial stake of 40%. Besides that, C6 has also expanded its product range with products such as auto loans.
According to Sanoke Viswanathan, JPMorgan's CEO of international consumer banking, the investment in C6 Bank was an important part of the lender's global strategy. No financial specifics about the deal have been disclosed.
Thanks for reading this far and now let's move on to the other FinTech news!
---
#FINTECHREPORT
The Most Popular Buy Now, Pay Later Options by Country. This report is written with data sourced from BuiltWith, a website that tracks the payment technologies used by the top one million most visited websites worldwide. They calculated the market share of each payment and BNPL option across various countries. Read more
"The 2023 Latin America Digital Transformation Report" by Atlantico, highlights how Brazil's successful transformation into a digitally-fluid financial system has set an example for other nations, and more. Download the full report here
---
PODCAST
Miguel Armaza interviews Pedro Conrade, CEO/Co-Founder of Neon, one of the largest digital banks in Brazil and Latin America, serving almost 20 million clients. Listen to the full podcast episode here
---
INSIGHTS
Canadians leave wallets at home – mobile payments surge. Interac data reveals a 53% jump in the use of Interac mobile payments in stores and a 17% surge in its use for e-commerce purchases between August 2022 and July 2023. Read more
Amazon's Dive into Brazil's Financial Services: What Does it Mean for Digital and Neo Banking? C-Innovation provides an overview of the growth and significance of digital banking in Brazil over the last decade. Read the full piece here
---
FINTECH NEWS
Weave introduces Scan to Pay to Payment Suite. The game-changing feature will enable patients to conveniently make payments without the need for physical cash or cards. Read more
Indian Fintech Zolve rings in phone plan product to bundle with bank account. The firm aims to serve folks coming to the U.S. by setting up their financial and communication situations prior to leaving India, providing credit cards, checking accounts, insurance, loans and now mobile plans.
---
DIGITAL BANKING NEWS
ING Bank is facing a lawsuit involving millions of euros from Efri, a group representing about 300 potentially defrauded investors. Efri argues that Payvision, a subsidiary of ING, was seriously negligent in vetting its clients, thereby facilitating a large-scale scam that targeted individual investors.
BofA launches Global Digital Disbursements in Canada via e-Transfer. The system facilitates the processing of multiple B2C payments and C2B collections where the identifier is the person's email address or mobile phone number.
TymeBank, South Africa's rapidly growing digital bank, introduces PayShap, the country's first free real-time interbank digital payment service for its 7.6-million customers, enhancing affordability for all.
Google Pay has officially launched in Colombia, and users can now add their Nubank credit cards to Google's digital wallet for a seamless payment experience. With just a few taps, Nubank customers can add their cards to Google Pay and use their assigned credit line for transactions, eliminating the need for a physical wallet.
---
BLOCKCHAIN
Helix brings KYC processing to DeFi derivatives trading. This initiative aims to usher in a new era of decentralized trading for prominent institutions, allowing them to access the benefits of a decentralized exchange (DEX) while adhering to regulatory frameworks.
Grayscale's court win over SEC lifts hopes for Bitcoin ETF approval. A federal appeals court ruled Tuesday that the SEC must reconsider crypto asset manager Grayscale Investments' application to launch the first bitcoin exchange-traded fund, the latest setback for SEC Chair Gary Gensler's efforts to regulate the upstart industry.
Binance excludes Banco de Venezuela from P2P payments. This follows similar moves with sanctioned Russian banks last week and is likely part of efforts to fall in line with international financial sanctions.
Robinhood and Jump Trading end crypto partnership. Robinhood Markets Inc. is no longer doing crypto business with market maker Jump Trading, according to the publication from CoinDesk. Read more
SEBA Hong Kong gets in-principle Nod for crypto services. The approval includes dealing in securities, such as virtual asset-related products, advising on securities and virtual assets, and conducting asset management for discretionary accounts in both traditional securities and virtual assets.
---
PARTNERSHIPS
Fourthline has joined forces with SaaScada, the cutting-edge NextGen data-driven core banking engine. This collaboration means enhanced onboarding journeys, smoother compliance processes, and exceptional customer experiences for financial institutions of all sizes. Read more
Maybank partners with Broadridge to launch Sharia-compliant SBL offering. The new Sharia-compliant platform is set to offer consumers a better customer experience, and boasts a superior cost management system through automation and straight-through processing (STP) functionalities.
Mastercard teams up with Brazilian XP and Egyptian startup Ingiz. Mastercard and XP will introduce a new global account and debit card for dollar-based transactions; while the partnership with Ingiz will enhance financial literacy and inclusion among Egypt's youth.
Marketplace and Greenlight to launch nationwide financial literacy tour for middle schools. The partners' tour, Million Bazillion Live!, will debut this September at middle schools across the nation to bring financial knowledge and empowerment to more than 50,000 students.
Shein x Klarna collaborate to create one-stop pop-up shop in Melbourne. The pop-up partnership, which has been a hit in overseas markets, is the first one of its kind in Australia. Read more
VizyPay and Clear Lake Bank & Trust level-up Small Businesses with collaborative partnership. Through this relationship, Clear Lake Bank & Trust's small business customers will be connected directly with VizyPay's award-winning team. The goal is to help these businesses reduce payment processing fees and enhance their operations.
GO Markets and Currencycloud offer global market access to brokers. The partnership enables the firms to provide an expanded and enhanced global trading experience, offering broader funding and withdrawal options. Read more
Venmo partners with card manufacturer Hallmark to let customers send a physical gift card loaded with money. Venmo said that the recipient has to redeem the gift card money within 180 days, or it is returned to the sender's account.
Openbank signs alliance with GOcuotas. Through this partnership, customers can purchase clothing, footwear, electronics, and cosmetics from multiple brands with interest-free installments.
Astra partners with Plaid to launch instant authenticated payments with Plaid Identity Verification. The extension of the partnership aims to provide a unified solution for securely embedding instant transfers into fintech products.
GoCardless Partners with Commusoft to offer cost-effective payments. The collaboration is set to allow merchants in industries such as plumbing, fire and security, renewables and electrical will be able to use GoCardless' Instant Bank Pay as a cheaper alternative to card payment.
Bank Indonesia, Bank Negara Malaysia, Bank of Thailand to support use of local currencies. The three central banks are "committed to strengthening cooperation in the use of local currencies for bilateral transactions." The scope of the framework is now expanded to include more eligible cross-border transactions.
Commercial Bank of Dubai and PwC to collaborate on AI. The partnership is set to focus on enhancing the customer experience, as well as promoting engagement through personalised AI-driven customer service solutions.
---
M&As
Touch2Pay acquires Thumbzup Australia, strengthening its terminal aggregation strategy. The acquisition reinforces Touch2Pay's position in the market, enriches its product offerings, and solidifies its commitment to delivering advanced payment solutions for merchants and partners.
---
#DONEDEAL
Vietnamese Fintech MFast raises US$6 million series A led by Wavemaker Partners. The company said that it will use the new capital to expand its operations in the region by 2024. Read more
---
Want your message in front of 100.000+ fintech fanatics, founders, investors, and operators?