Daily News
Is Telegram on its way to becoming the next Super App?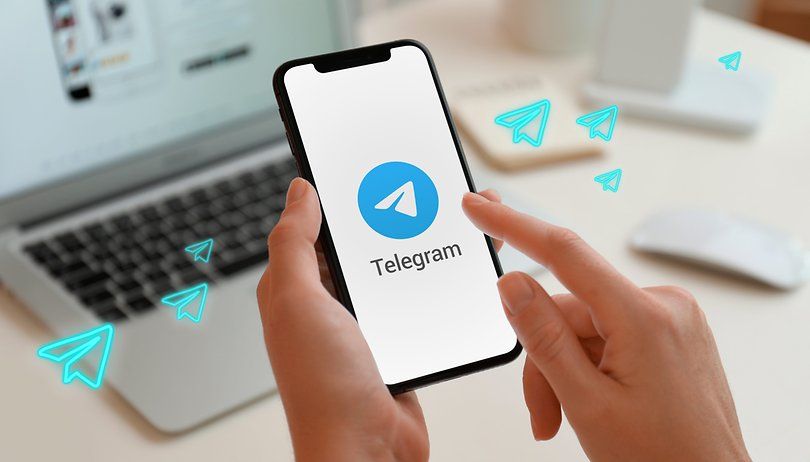 TGIF! 😉
Telegram is on a trajectory to transform into a decentralized super app, reminiscent of China's WeChat, by enabling third-party developers to create mini apps within its platform through a strategic alliance with The Open Network (TON) Foundation and Tencent, WeChat's parent company.
This partnership is not only a technological initiative but also delves into decentralized applications and payment systems, with Telegram integrating 20 payment solutions and avoiding commissions through its Bot Payments API.
While facilitating a decentralized platform and potentially opening global opportunities for Chinese developers, the collaboration also brings to the fore discussions about data security and digital sovereignty in the burgeoning digital era, and it remains to be seen if Telegram's evolution will redefine user interaction with digital platforms. I highly recommend reading the complete story in my latest blog post.
Finally, I highly recommend reading this interview article with my colleague Monica Millares. You might know here as the co-writer of the Connecting the dots in FinTech APAC newsletters, and in this interview, Monica decodes FinTech's future for us—and reimagines the power of transactions.
Enjoy this final list of FinTech industry updates of this week, and enjoy your weekend!
Cheers,
---

---
POST OF THE DAY
💳 Diving Deep into Credit Card Sector Differentiation in Mexico🇲🇽. Here is an analysis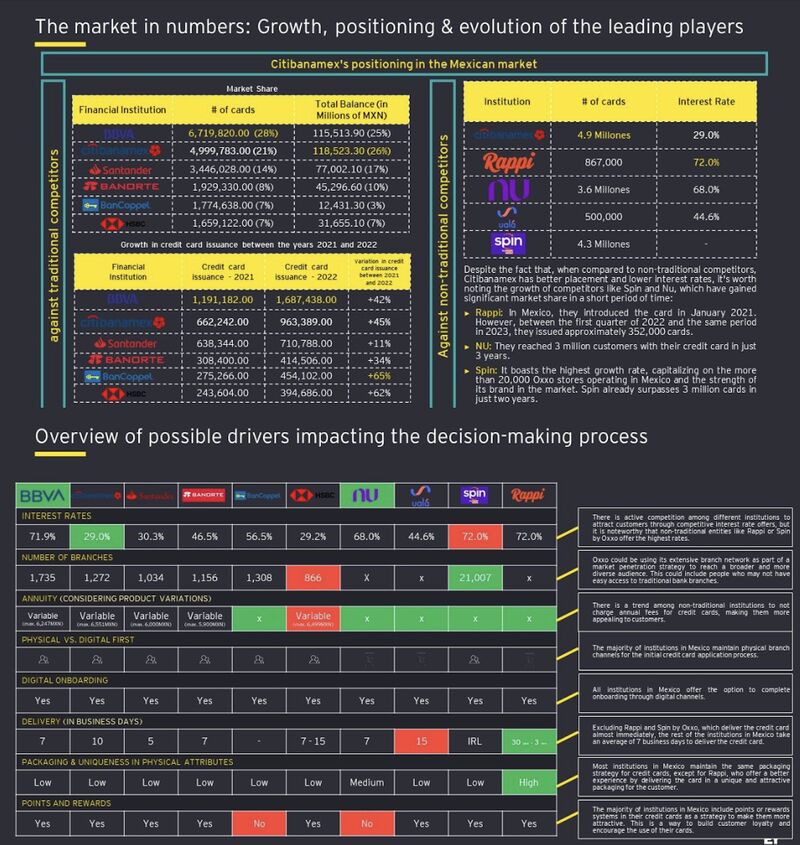 ---
#FINTECHREPORT
Enterprise Fintech Report. The latest Emerging Tech Research covers opportunities for enterprise fintech investors, especially in applying generative AI technology. Read the complete report by Pitchbook here
---
INSIGHTS
Vertical Operating Systems and Embedded Fintech. Why We're Excited About the Intersection of Vertical Software and Financial Products catering to specific SMB industry niches. Read the complete source article by Upper90. Link here
---
FINTECH NEWS
🇦🇷Paytech Tapi, and Lemon, a crypto platform, form a strategic alliance, ushering in a new era of financial transactions in Argentina. The collaboration enables Lemon's users to effortlessly pay bills from over 4,000 companies across various sectors using their account balance.
🇿🇦Bridging the gap between talent and tech—A new dawn for African FinTech. titc.io, the evolved identity of TalentintheCloud, is set to disrupt the African FinTech landscape with a groundbreaking rebrand and an expanded portfolio of services. More on that here
🇰🇷Samsung unveils card that can be physically tracked. A new Samsung American Express credit card lets South Korean customers track its physical location through the tech giant's SmartThings Find IoT platform helping them when their wallet is lost or stolen.
🇲🇽Uellbee launches new solution to improve Mexicans' credit history. Uellbee, a Mexican Fintech in the Personal Financial Management (PFM) sector, introduces "Energiza tu Buró", a solution to assist Mexicans in enhancing their credit histories, which is pivotal for achieving dreams like home ownership.
🇮🇳Pepper Money launches RuPay powered prepaid card in India. The Pepper Money Dreams Card represents the country's first prepaid card tailored for Tier 2 cities and beyond as well as other key emerging cities.
🇰🇷Toss founder advises startups to 'think big' from public interest perspective. Lee Seung-gun, founder and CEO of Viva Republica, has advised fintech entrepreneurs to consider deeply how to provide benefits for the greater public, as innovation often comes from solving social problems.
---
PAYMENTS NEWS
Europe must not miss the opportunity to become the global leader in carbon removals, according to John Collison, founder of US-Irish payments behemoth Stripe, speaking at Sifted Summit. Collison said that unlike the US, Europe has a robust regulatory framework and is home to the bulk of deeptech talent.
🇲🇻Tietoevry and the Maldives Monetary Authority launch instant payments and smart addressing system. Tietoevry announced the launch of the Maldives Instant Payment System – Favara – by the MMA, to provide citizens, residents and businesses with a fast, reliable and secure way to conduct financial transactions.
🇺🇸Mastercard announces new partnerships with Instacart and Peacock to provide greater everyday value and convenience where it matters most to consumers. New offerings with Instacart and Peacock bring value directly to consumers where they frequently spend.
🇺🇸FedNow Service surpasses 100 participants since July launch. There are currently 108 financial institutions on the network, including 21 providing liquidity and settlement services, and 20 supporting payment processing, as per the Federal Reserve's recent press release.
---
OPEN BANKING NEWS
🇨🇦Canadian fintechs launch open banking public campaign. Some of Canada's largest fintechs have launched a campaign to rally public support for government action on open banking and payments modernisation. Read more
---
DIGITAL BANKING NEWS
🇮🇳Indian fintech unicorn Slice secures rare approval to merge with bank. Slice is merging with North East Small Finance Bank, they said after receiving the approval from the central bank, in an extremely rare feat that has eluded many tech giants, top financial startups and tycoons for decades.
🇬🇧Metro Bank plunges on talk of big fundraising to fix finances. Shares in Britain's best-known challenger bank have lost 98% of their value since the company went public in 2016, leaving it valued at around just 65 million pounds.
Lydia teams up with Qover to elevate insurance experience for users in Europe. This partnership revolutionizes how users interact with insurance, exclusively for Lydia's premium cardholders (Black+ users) in Belgium, France, Portugal, and Spain.
🇧🇷Neon bets on data culture and experimentation. Neon's CTO, André Madeira, has been leading a transformation of how fintech views technology in business. For the executive, the "gold mine" is in the transactions carried out by the users, that is, in the Pix made here and there.
Finnish fintech Saldo makes a move into banking services. This month it will roll out its first banking product, a traditional term deposit account, with what Saldo claims is the highest interest rate on the market.
🇬🇧British Business Bank launches £150m investment fund for Scotland small businesses. The fund aims to drive sustainable economic growth in the country, supporting both new and growing businesses across Scotland. Read more
---
DONEDEAL FUNDING NEWS
🇩🇪Getpaid, led by former Tink Manager Cyrosch Kalateh, secures $6 million in funding. With the new capital, the fintech aims to concoct new payment features, with a distinct emphasis on carving out specific automations in payment processing, especially for platforms.
🇩🇪Embedded debt collection platform Debtist raises pre-seed funding. The Debtist founding team is planning to use the recently raised funding to further improve its product and grow its team, with a particular focus on hiring software engineers.
🇺🇸Rainforest raises $8.5M to help software companies embed financial services, payments. Rainforest has created a referral stream from existing clients, payments consultants and venture capital and private equity firms that want better payments solutions for their portfolios, according to founder and CEO Joshua Silver.
🇨🇦Canada's Clearco raises $60 million Series D round to recapitalize its business and solidify its position as the leading provider of growth capital to e-commerce businesses. More on that here
---
M&A
France's Worldline takes on Banca del Fucino merchant acquiring business. Under the terms of the deal, whose closing is expected within the next three months, Worldline's Italian unit will pay 25 million euros ($26.3 million) for the business.
🇳🇱Kraken to acquire Dutch crypto broker BCM in commitment to grow European business. The proposed acquisition will enable Kraken to strengthen its presence in the Netherlands and allow BCM's clients to benefit from their extensive product offering, market-leading liquidity, superior security standards and 24/7/365 live client support.
---
Want your message in front of 100.000+ fintech fanatics, founders, investors, and operators?
Shoot me a message on LinkedIn or send me an e-mail.