Daily News
From Trading Dreams to Banking Realities: Goldman's Fintech Foray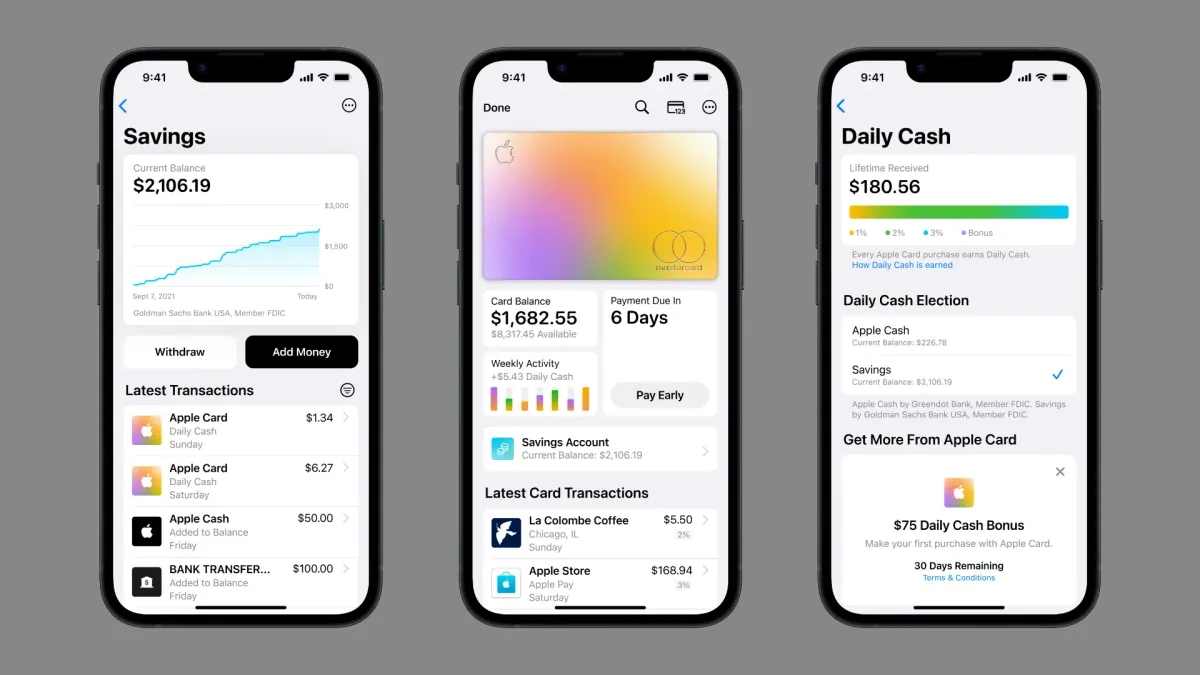 Good morning FinTech friend!
Today's issue covers a lot Goldman Sachs news:
The Big Misstep: Goldman Sachs, the titan of Wall Street, is in the midst of a shocking turnaround. Only 18 months after purchasing specialty lender, GreenSky, for a whopping $1.7 billion, Goldman is looking to divest it for a mere $500 million, taking a staggering loss in the process.
In 2019, Goldman considered buying GreenSky. Despite partner reservations and concerns about the high asking price by GreenSky's CEO, Zalik, the acquisition almost halted.
However, in 2021, Zalik informed Solomon of a potential deal with Apollo Global Management. Goldman then upped its offer and acquired GreenSky.
Soon after it closed, amid internal concerns about its consumer strategy and the money being spent on it, Goldman began an internal review and decided to pull back.
It stopped originating personal loans, sold off most of those balances and is in the process of trying to figure out whether to offload its credit-card partnerships with Apple and General Motors.
An Opportunity Lost or A Bullet Dodged?: Amidst the stock frenzy of 2020, when retail traders binged on meme stocks like GameStop, Apple toyed with the idea of a trading feature. Partnering with Goldman Sachs, they aimed to dive into the booming investment sector, and 2022 was eyed as the launch year.
However, as concerns over market instability and user backlash emerged, the tech giant transitioned to a safer offering: savings accounts with tantalizingly high interest rates.
While the fate of this trading venture remains uncertain, one cannot help but wonder if Apple dodged a bullet, especially given the intense scrutiny Robinhood has faced from regulators.
What do you think?
P.S. There is other FinTech news where Goldman has nothing to do with today. Let's dive in👇
---

---
POST OF THE DAY
🤯In a record-breaking event, PIX carried out 134.8 million operations in one day, the first time transactions exceeded 125 million in 24 hours. Read it all here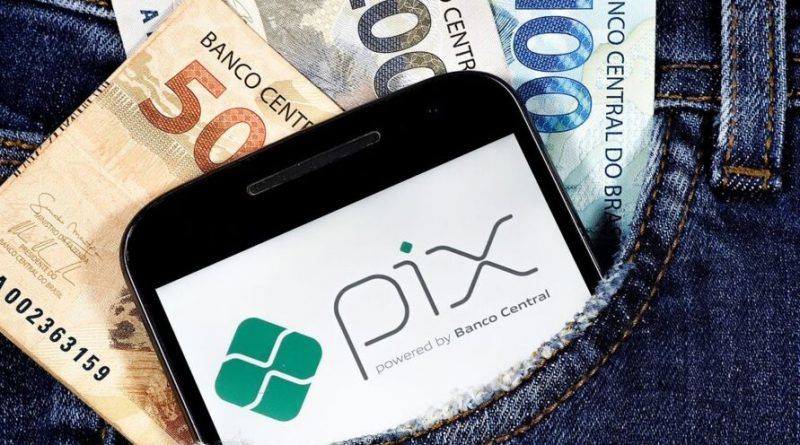 ---
#FINTECHREPORT
🇰🇿The National Payment Corporation of Kazakhstan announces the publication of a status report on the implementation of digital currency in the Republic of Kazakhstan "Digital Tenge: implementation plan for the first phase." Click here to access the complete report.
Commercial Banking in the Web 3.0 by Giorgio Torre, is an excellent presentation delving into how commercial banking products and services will be provided in the web3. Get the full report here
---
PODCAST
In a new episode of FinTech Leaders, Miguel Armaza interviews Colin Walsh, CEO of Varo Bank, a neobank that's raised $1 billion to build a better way of banking. Listen to the full podcast episode here
---
FINTECH NEWS
🇺🇸As Robinhood eyes global expansion, CEO says: 'We've made a lot of progress.' Acknowledging that a few years ago, people might not have taken Robinhood seriously as a place to save for retirement, Vlad Tenev believes the narrative around his company has changed.
🇬🇧Tide claims 10% market share of UK SMEs. CEO Oliver Prill called the figure "testament to the incredible hard work and ambition of our teams, based largely in the UK, India and Bulgaria."
🇺🇸Brex gives every employee an expense assistant with AI. Brex launches Brex Assistant, an innovative tool simplifying expense management and enhancing productivity for employees, part of the Brex AI suite revolutionizing spend management.
🇲🇽Mexican FinTech Konfío has decided to end the operations of its ERP software subsidiary, Gestionix, three years after its acquisition in December 2020. This move is part of Konfío's strategic focus on enhancing its financial services for small and medium-sized businesses (PYMEs) in Mexico.
🇸🇬Rapyd offers card-acquiring service in Singapore to bolster SME payments. The card-acquiring service will allow businesses to accept payments from debit, credit cards, digital wallets, bank transfers, and make cross-border transactions to more than 190 countries using the Rapyd Global Payment Network.
🇵🇭Philippines fintech Salmon launches Salmon Credit – its first credit line product with built-in QR Ph payment options, providing a simple and familiar way for Filipinos to make payments at more than 600,000 QR Ph-enabled merchant locations across the country.
---
PAYMENTS NEWS
🇺🇸Gr4vy expands enterprise Cloud Vault-as-a-Service to merchants of all sizes. Gr4vy's vault-as-a-service makes it easy to store, pull, update and distribute card data while minimizing the PCI compliance process. Read more
🇲🇽Mexican paytech Arcus receives authorization from CNBV to operate as an Electronic Funds Payment Institution. Arcus is already listed as "authorized" in the Mexican Financial System Catalog (Casfim), although its publication in the Official Gazette of the Federation is still pending.
🇺🇸IKEA and Afterpay bring BNPL to furniture buying. The world's largest furniture retailer, on Sept. 19, launched Afterpay's 'Pay in 4' service in the U.S.., allowing customers to pay for products in four installments over six weeks, catering to cost-conscious shoppers seeking deferred payment options.
🇲🇾Wise becomes first non-bank in Malaysia to offer Apple Pay and Google Pay. With the Wise card, customers can hold and spend in over 40 currencies at the mid-market exchange rate and no foreign transaction fees. Wise also provides two free ATM withdrawals of up to RM1,000 per month.
Sift announced new PayPal and Adyen integrations and automation capabilities for its Dispute Management product, providing merchants with a more accurate, efficient, and effective way of managing chargebacks.
🇺🇸BNPL users seek and use more new credit, Fed study finds. Researchers with the Philadelphia Fed's Consumer Finance Institute also discovered a typical BNPL user's credit score was more than 50 points lower than a non-user's. Read more
---
OPEN BANKING NEWS
🇨🇴Fintechs Monet and Belvo revolutionize access to credit in Colombia through Open Finance. Thanks to this partnership, customers can swiftly connect their accounts from various Colombian banks to access inclusive loans.
---
REGTECH NEWS
Chipper Cash launches AI Verification suite Chipper ID. Chipper ID addresses KYC challenges in Africa, enhancing ID verification to safeguard against losses and fake users. Read more
Sumsub teams up with dtcpay to streamline digital currency payments. The e-KYC solution has been incorporated into dtcpay's technology platform, aiming to equip customers with easily accessible onboarding processes, speedy multi-currency conversions, and online payments.

Subscribe now
---
DIGITAL BANKING NEWS
🇪🇸Digital Bank N26 has achieved one million customers in Spain. This significant growth was especially notable over the past four months, where deposits skyrocketed after the launch of their saving account with an interest rate of 2.26%.
🇧🇷Remessa Online announced the launch of its global account in Brazil. The fintech, part of the Ebanx group, reports that the expectation is to serve the entire customer base by the end of the year.
🇿🇦TymeBank rolls out medical insurance aimed at domestic workers. This will allow coverage for as little as R139 per month, giving access to services through a network of more than 12 000 doctors, pharmacists and other healthcare providers.
🇬🇧Monzo clients rush to sign up for BlackRock offering. More than 200,000 Monzo customers have joined a waiting list to use a BlackRock investment offering when it launches in the "coming weeks."
🇬🇧Allica Bank reaches £2bn commercial mortgages offered milestone. The firm can now support new businesses with one year of trading accounts, operators looking to open an extra site on a projection-led basis and entrepreneur with "employed experience looking to buy a successful business in the same sector."
Data shows customer acquisition is getting tougher for Europe's consumer fintechs. Revolut eclipses all other European neobanks when it comes to app downloads in absolute numbers. Read more
Sibos 2023: Temenos Payments Hub launched on IBM Cloud. The payments solution aims to support banks in their digital transformation journey, designed to help banks leverage new security and compliance protocols.
---
BLOCKCHAIN/CRYPTO NEWS
FTX sues Sam Bankman-Fried's parents to claw back funds. The managers of bankrupt crypto exchange FTX sued the parents of co-founder and former CEO Sam Bankman-Fried to "recover millions of dollars in fraudulently transferred and misappropriated funds."
🇺🇸PayPal rolls out PYUSD stablecoin to Venmo users. The payments platform said PayPal USD will be "rolling out fully in the coming weeks" after announcing its launch on Venmo. Read more
---
DONEDEAL FUNDING NEWS
🇬🇧Fleximize receives £136 Million financing from Goldman Sachs and Citi. The funds will be utilised by the company to redeem existing debt, expand its lending operations, accelerate its growth trajectory, and reaffirm its position as a pioneer in the digital lending space.
🇦🇪UAE-headquartered Fuze raises $14m seed round. The funding will propel Fuze's growth as it obtains regulatory licencing, adds strategic hires in key roles, continues to expand its technological capabilities, and accelerates its geographic expansion across the region.
---
MOVERS & SHAKERS
🇦🇺Zip appoints Gordon Bell as Chief Financial Officer. Bell will formally commence as Zip Group CFO on 2 October 2023, after an initial hand-over period with Martin Brooke, who will step down from his role on 29 September 2023.
🇬🇧Countingup appoints Tom Platt as CEO. In his role, Tom will accelerate growth and guide the Countingup product offering, while fostering an engaging and inclusive working environment.
---
Want your message in front of 100.000+ fintech fanatics, founders, investors, and operators?
Shoot me a message on LinkedIn or send me an e-mail.
Let's partner!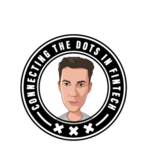 Marcel van Oost