Deep Dives
🤑The Top 10 European FinTech Funding Deals in September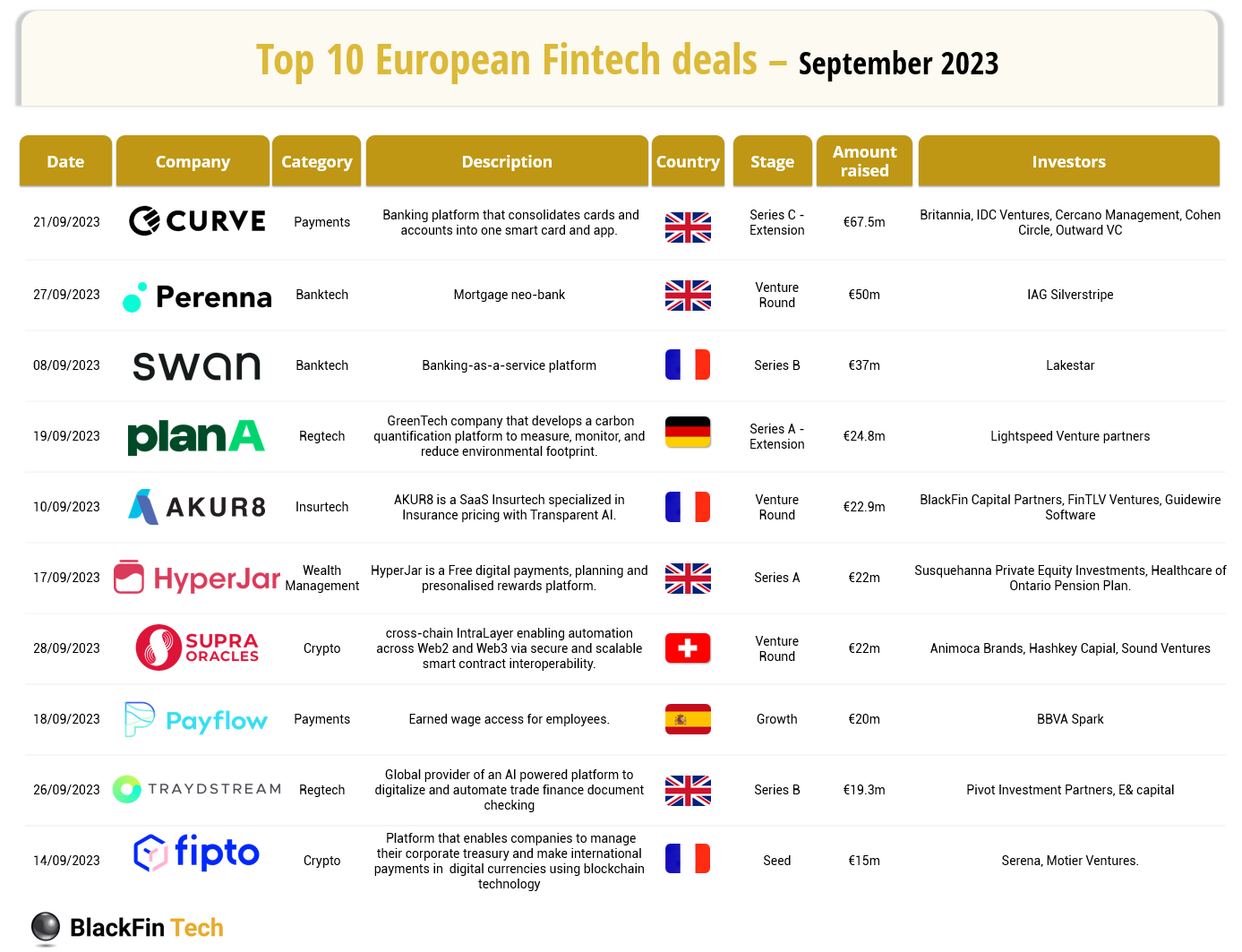 The top 10 European FinTech deals of the month offered a partial, yet significant insight into the larger investment landscape.
These elite transactions managed to secure a combined €300m, which, while seemingly impressive, represents a sharp 60% dip from September 2022's high-flying figures.
The instances of high-value deals appear to be dwindling, signaling a potential strategic shift or cautionary pause among investors and stakeholders in the realm of FinTech.
Digging Deeper: Average and Median Deal Insight
An analytical gaze toward the average and median deal amounts reveals an equally compelling story.
The average deal amount settled at €9m, marking a 42% decrement, while the median deal amount also experienced a slight, albeit noteworthy, decline of 18% to stabilize at €3.8m.
This indicates a broad-spanning impact, affecting not just the high-tier deals but permeating through various investment sizes and shapes across the board.
💡 Key Takeaway
September 2023 reveals a convoluted chapter in FinTech investments, inviting a meticulous exploration and understanding of the myriad factors steering this downturn.
With cautious optimism, embracing strategic recalibration, and harnessing the potential within challenges, the sector could envisage a rebound, weaving a tale where momentary ebbs are merely precursors to forthcoming flows of prosperity.
In short, the numbers:
⚫️ 58 deals this month (-31% compared to Sep 22)
⚫️ Total fundraising amount : €496.3m (-57%)
⚫️ Total fundraising amount in the top 10: €300m (-60%)
⚫️ Average deal amount: €9m (-42%)
⚫️ Median deal amount: €3,8m (-18%)
A big thanks to Blackfin for providing the data!