Daily News
Dimon confirms JPMorgan's plan to launch digital bank in Germany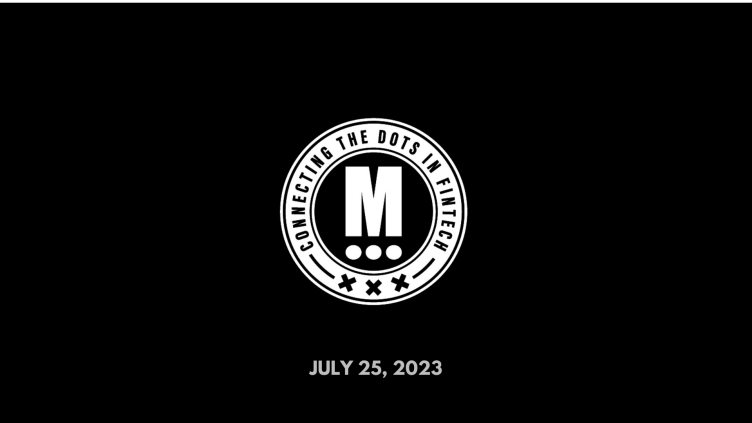 Good morning FinTech Fanatic!
You might have read a lot of news around the launch of FEDnow Payments in the US last week.
Adyen, the Payments Giant from my hometown Amsterdam, has also secured a spot among the inaugural batch of 35 financial institutions permitted to use FedNow, the innovative 24-hour payment system.
However, Custodia Bank's CEO, Caitlin Long, is embroiled in a legal dispute against the Federal Reserve, accusing them of misapplying the law concerning the issue of master accounts.
Long claims that Adyen has surreptitiously gained access to the system, terming it as "highly un-American."
In addition, the Federal Reserve is obstructing eight other FinTech firms, including four from the crypto sector, from acquiring a master account.
Long believes the crypto industry could be the key to opposing governmental overreach, highlighting the growing judicial support for this sector.
This situation underscores the mounting tension between traditional financial institutions, FinTech companies, and the burgeoning crypto industry.
To be continued...
Now on to other interesting FinTech industry news updates I listed for you today:
---
NEWS HIGHLIGHT
Bunq, the Dutch neobank, has raised $111M at a flat $1.8B valuation to break into the US after Bunq founder, Ali Niknam, had initiated a lawsuit following failed negotiations with investors.
---
The Market Map: Embedded Insurance 2.0 describes how embedded insurance works today and how it needs to evolve to drive new value to business across all sectors and geographies.
Banking in 2035: three possible futures. For this report, sponsored by SAS, Economist Impact conducted extensive desk research to understand the trendsand themes poised to impact the future of banking.
The 2023 FinTech Map from Colombia🇨🇴 is out. In its latest edition of the Finnovista Fintech Radar Colombia, Finnovista has identified 90 new FinTech startups in the country. Download the complete report here
---
INSIGHTS
He went to prison for crypto crime. Now he's an Advocate for compliance. Charlie Shrem, a co-founder of the defunct BitInstant, was one of the first bitcoin millionaires and one of the first to do time for crypto violations. Today he preaches compliance to startups. Read the complete WSJ article here
The next evolution of Prescreen. Prescreen is the proactive evaluation of a consumer's creditworthiness for the purpose of offering them a credit product or enticing them to apply for one. Read the complete essay by Alex Johnson to learn all about it.
---
FINTECH NEWS
Visa and Mastercard can now be used on China's biggest payment appsallowing them to book taxis, ride the subway and pay for goods and services at millions of outlets across the near-cashless country.
Stash signs on to the CEO Action for Diversity & Inclusion Initiative. Stash is the first and only venture-backed fintech to join alongside the 2,400+ CEO Action for Diversity & Inclusion signatories. Read more
Wise makes inroads as fintech says Ireland is 'underbanked' after Ulster/KBC departure. "We realise Ireland is underbanked. We're keen to work with Irish partners to bring Wise Platform to their customers, so they can benefit from a world-class international payments service," said Roisin Levine, Wise's head of UK and Europe partnerships.
Klarpay issues USD-denominated Visa debit cards. This offering aims to improve the way Klarpay clients transact with popular services, which are often charged in USD, such as Google, Facebook, and Amazon Web Services, by eliminating FX costs.
PayPay launches offline payment functionality. The firm will add a feature to its cashless payment service "PayPay" that will allow users to make payments even when there are network outages or when they are not connected to the internet. This function is the first of its kind to be implemented in the QR code payment industry in Japan.
---
DIGITAL BANKING NEWS
Dimon confirms JPMorgan's plan to launch digital bank in Germany. "It has always been clear to us that we want to introduce Chase not only in the U.K., but also in Germany and other European countries," Dimon told Handelsblatt, a German newspaper, according to Reuters. "We have ambitious plans." Read more
Revolut launches joint accounts in the UK. The Joint Accounts feature will allow customers to create an extra account within the Revolut app to be jointly owned by two people* - whether they are partners, family members or friends. These new accounts offer customers greater flexibility in managing their finances.
Capital One sees charge-off rates reaching pre-pandemic levels. Capital One's company materials show that the allowance for losses in its credit card portfolio was just under $11 billion, representing a 7.7% ratio, up from the 6.7% seen a year ago — but below the double digits seen at the end of 2020.
Atom bank turns in first annual profit. Set against a £2 million loss in 2022, Atom has doubled customer numbers to 224,000 over the year, luring new customers with a range of attractive interest-bearing savings accounts.
In just four years, the number of active credit cards in Brazil🇧🇷 has more than doubled, jumping from 99 million in 2018 to 209 million in 2022, according to data from Banco Central do Brasil.
---
BLOCKCHAIN
Vitalik Buterin explains how Ethereum plans to make crypto wallets as simple as Email. Account abstraction, which would make it possible to store seed phrases in smart contracts, is "a pretty big deal," he said. Link here
---
Mediobanca invests €12 million in London fintech incubator. Mediobanca has joined with early-stage investor Founders Factory to launch a new fintech venture studio and accelerator, underpinned by an overall €12 million investment from the Italian investment bank.