Daily News
Credit Suisse handed biggest fine in PRA's history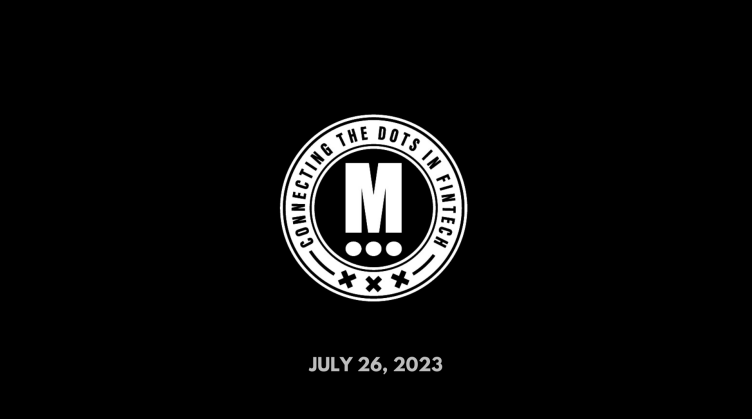 Happy Wednesday FinTech Fanatic,
The Bank of England's regulatory arm has handed out the biggest fine in its history to Credit Suisse for its ties to a collapsed fund whose founder has been accused of fraud and racketeering in the US.
The Prudential Regulation Authority (PRA) said the bank would have to pay £87 million, after the first investigation to establish breaches of its "fundamental rules".
It found that Credit Suisse International and Credit Suisse Securities (Europe) had "an unsound risk culture" and failed to balance the risks and rewards of its actions appropriately.
"Credit Suisse's failures to manage risks effectively were extremely serious, and created a major threat to the safety and soundness of the firms," said PRA chief executive Sam Woods.
"The seriousness and widespread nature of those failures has led to today's fine, which is the largest ever imposed by the PRA."
The fine is part of international action taken by regulators in the US, the UK and Switzerland.
SEC Accuses Binance.US of Inflating Crypto Trading Volumes
The U.S. Securities and Exchange Commission (SEC) has accused Binance.US, the American arm of the global crypto exchange Binance, of inflating trading volumes through the illegal practice of wash trading, the Wall Street Journal reports.
This practice involves an entity trading with itself to create an illusion of market activity.
Despite Binance.US vehemently denying the allegations, the SEC lawsuit and ongoing investigation by the Justice Department have reportedly led to several senior officials' resignations and a significant drop in the platform's market share.
A new chapter in the Binance saga, and most likely not the last one... I'll keep an eye on it for you! Please find the other FinTech news listed below👇
---
Generative AI in banking. This report by Boston Consulting Group, sheds light on the incredible opportunities in this transformative field. Check out the full report to uncover the immense potential and opportunities that GenAI has in Banking.
Your Guide to Buy Now, Pay Later 2.0: Explore the next wave of Buy Now, Pay Later. As BNPL continues to see rapid growth, particularly in e-commerce, providers are grappling with several challenges in an unregulated environment. Download the complete source report by Publicis Sapient to learn more.
---
INTERVIEW
Onfido CEO Mike Tuchen: 'We're unhooking ourselves from the drug of other people's money'  Tuchen says Onfido is now focused on becoming "cashflow positive" by the end of 2024. He says the company is doing this by prioritising efficiency over growth. Read the full interview here
---
INSIGHTS
Remittance margins are falling. Here's why one wallet still sees a booming opportunity. The commercial director of Mercado Pago México explains the value the digital wallet sees in its remittance alliances and the revenue opportunities these transfers offer
NatWest's Sir Howard Davies: "The rise of neobanks, fintechs and AI challenges traditional banking." He cautioned that while AI brings opportunities, bankers must think about defensive measures, and that the industry would be wrestling with technology risks and fraud. Read more
Federal Reserve finally launched FedNow instant payment service, and Alex Xu explains how it works. Follow him for more amazing updates and read the complete article here
A survey from Morgan Stanley of Cash App customers found a high propensity to adopt further Cash App products. Click here to access Akash Bajwa's article and learn more about it.
Neobank Revolut conducted a study on the relationship of different generations with banks and money. The study, conducted in July 2023 on a representative sample of 1,000 Italians aged 18 and older, uncovered some interesting results. View results here
Singaporean FinTech is back on track. Find Key Singaporean FinTech investment stats in Q2 2023 in this article
Last week we saw 8 FinTech Funding Deals in Europe for a total amount of 134m€ raised: 4 deals in the UK🇬🇧, 2 in France🇫🇷, and one in Lithuania🇱🇹 and Portugal🇵🇹. Check out the complete BlackFin Tech overview article here
---
FINTECH NEWS
Jeeves hits over $40M in annualized revenue as it expands beyond corporate credit cards. Jeeves began offering corporate credit cards as its primary product — with a primary focus on LatAm, in September of 2021. In 2022, the startup seemed to have hit its stride. And now it is announcing that it's expanding further to now offer businesses prepaid cards and cross-border payments. Read more
Mastercard's Web3 music accelerator drops five new singles as NFTs.Featuring five artists from around the world, the livestreamed show marks the debut of the AI-driven singles produced through the Artist Accelerator Program, launched to prepare emerging artists with the tools, skills, and access to forge their own musical paths in the digital economy.
Paytm revenue climbs 39% as mobile payments become more mainstream. The company attributed the growth to increases in gross merchandise value(GMV), merchant subscription revenues and loans distributed through its platform, according to a July 21 earnings release.
---
DIGITAL BANKING NEWS
Nubank integrates available limits on a single screen to facilitate customers' financial journey through a new feature called "My Limits," which allows users to view and manage the different credit lines in one place, with an even more comprehensive and transparent experience.
Metro Bank transforms mortgage platform as it prepares to enter two new markets. The upgraded platform will significantly streamline the mortgage application process and deliver an enhanced user experience for mortgage intermediaries and their administration teams.
FDIC scolds banks for manipulating deposit data: Lenders lowered their uninsured deposits by nearly $200 billion after bank failures. On Monday, the FDIC sent a warning to U.S. banks not to take liberties with their deposit numbers.
Alex Bank plots second, late 2023 capital raising. The bank is set to go cap in hand to investors for a second multi-million dollar capital raising in under a year.
Verestro unveils Banking-as-a-Service platform. This comprehensive product is designed to empower banks worldwide with the ability to offer BaaS solutionsto their customers and partners, revolutionizing the way digital financial services are delivered.
Aboitiz eyes multi-bank fintech platform for SMEs. Aboitiz Data Innovation (ADI) has developed a fintech lending platform that enables its in-house banks to serve SMEs, and plans to invite third-party banks to use the platform in a bid to create an independent business able to serve the entire region.
---
BLOCKCHAIN
From January to May of this year, Brazil saw a staggering $17 billion worth of cryptocurrency transactions, positioning the country seventh globally in terms of cryptocurrency adoption. However, the interesting development isn't in the total volume. Rather, it's the dramatic rise in the use of stablecoins.
---
M&As
EntrePay, a payment solutions company, has acquired Wise Money, a P2P lending fintech, renaming it Wealth Money. This $2.5 million deal enables EntrePay to offer its customers another credit option and facilitate the creation of FIDCs based on credit card receivables.
---
PARTNERSHIPS
Crowdcube and SeedLegals partner to make fundraising faster and easier for companies. The partnership leverages Crowdcube's market-leading investment platform with SeedLegals' industry standard legaltech platform to provide founders a solution for each step of their fundraising journey.
Banco Santander, BBVA and CaixaBank team up to tackle fraud with FrauDfense, a new joint venture that will enable the exchange of all relevant and useful sources between the three banks to form one joint response to the issue.
NetGuardians wins contract at Bank al Etihad. By choosing to work with the award-winning Swiss fintech, Bank al Etihad will strengthen its fraud prevention capability, further mitigating the risk of fraudulent activity across all payment channels.
Grasshopper Bank partners with Cable for cutting-edge automated financial crime effectiveness testing. The bank will use Cable's platform to deploy next-level automation and technology for financial crime assurance and risk management in its compliance program and BaaS offering for fintech partners.
Conio selects Chainalysis for risk and compliance. By integrating Chainalysis' transaction monitoring and investigative solutions into Conio's platform, the company will monitor transactions in real-time, reduce potential exposure to illicit activity including money laundering, and run a comprehensive risk and compliance program without impacting user experience.
Travelex unveils Heathrow's first automated FX kiosk. Travelex has launched a new automated, self-serve currency kiosk that affords customers more choice and convenience in their foreign exchange transactions.
Unlimit to strengthen inDrive expansion with global payment solution. The partnership will specifically benefit drivers, offering them a seamless and efficient method to quickly and securely refill their accounts, ensuring uninterrupted services and enhancing their overall experience on the road.
---
eflow Global rides RegTech wave with £7m Series A financing. The freshly secured funding is targeted towards accelerating eflow Global's growth, with a particular focus on expanding its influence in North America and Asia-Pacific.
Settle raises $145M credit facility with Silicon Valley Bank. Settle will leverage the new financing to to expand customer base, develop lending products for e-commerce and brands, and support evolving market needs.
Gimo raises $17.1 million to bridge financial inclusion gap in Vietnam. The investment will be utilized to fast-track the company's expansion plans and drive innovation across its product portfolio, including product development, customer success, and strategic partnerships.