Daily News
Bunq has achieved its second major win against De Nederlandsche Bank (DNB)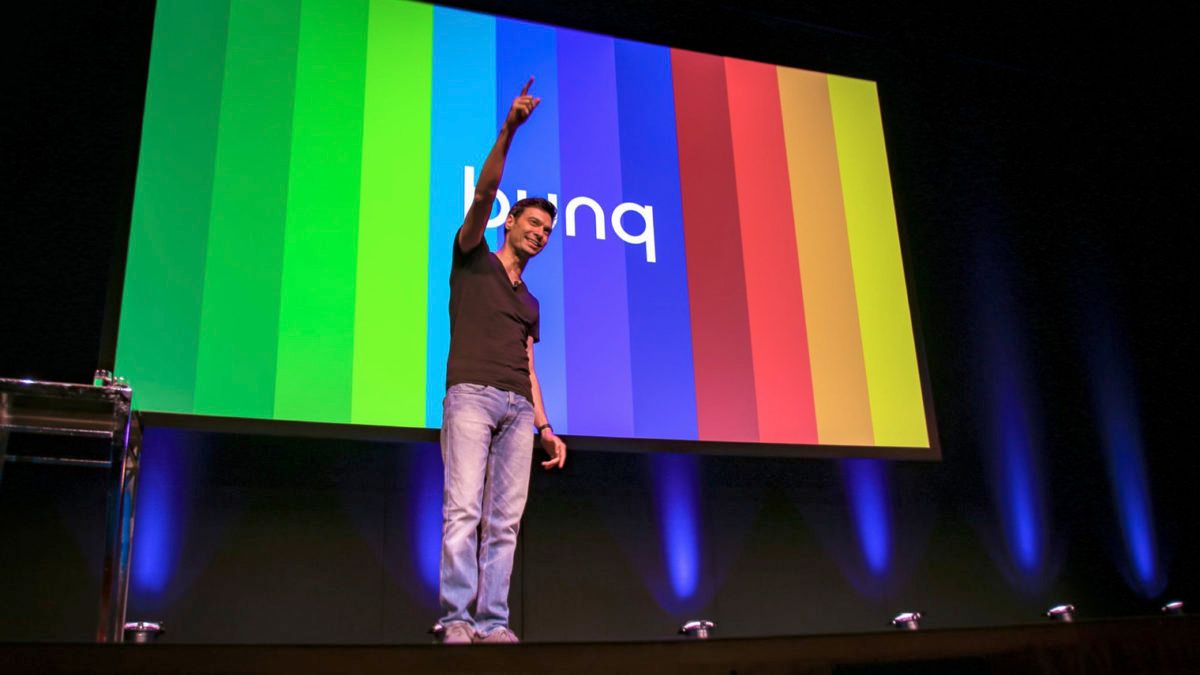 Terrific Thursday FinTech Fanatic,
Flutterwave, the leading startup in Africa, has reportedly planned to further its initial public offering (IPO) after achieving a significant milestone in obtaining its operational licence in Kenya by getting first-name approval.
The intended IPO underscores the company's dedication to expanding its reach and influence in the African market by attracting big and reputable clients. To do so, it's of strategic importance of gaining approval for operations in Kenya.
During an interview with Bloomberg, Olugbenga Agboola, the founder behind Flutterwave, confirmed that the USD 3 billion payment startup has concrete plans to go public.
In that same interview Agboola was cited to have brushed accusations that it had refused to honour former employees' stock rights and that the staff experienced harassment, naming these as 'very isolated' cases that would not affect the planned share sale.
The timing of an IPO depends on several factors, as besides obtaining the right license(s), stable market conditions within the African FinTech scene are also crucial. We'll be observing how this unfolds in the coming period!
Bunq has achieved its second major win against De Nederlandsche Bank (DNB)
Meanwhile, a bit closer to home, Amsterdam-based neobank Bunq achieved its second major win against the De Nederlandsche Bank (DNB) over anti-money laundering (AML) controls.
The Rotterdam court significantly reduced two fines imposed on Bunq by the DNB.
Originally, after a previous ruling, DNB had decreased the fines from €900,000 to €375,000. However, Bunq disputed this, and the court further reduced it to just over €100,000.
The bank faced these penalties because it allegedly inadequately monitored the ownership structures of charities and did not rigorously scrutinize politically prominent individuals.
It's rare for banks to challenge the regulator in court, but Bunq did and achieved a favorable outcome.
Onwards to the other FinTech news!
---
POST OF THE DAY
Here's how a Payments Orchestration platform streamlines various connections for maximum efficiency and effectiveness:
---
#FINTECHREPORT
Latin America – An emerging tech region. GP Bullhound has released its latest report exploring Latin America's expansive potential for growth and innovation. Download the complete report here
---
INTERVIEW
As Better.com readies for its public debut, CEO Vishal Garg says he went through 'a lot of leadership training.' Find out more by reading the complete interview conducted by Mary Ann Azevedo. Link here
---
INSIGHTS
New Jersey limits merchant fees that penalise card holders. "This law will ensure that sellers are only passing on the processing fees that they are charged rather than making a profit on someone using a card over cash," says Senator Gordon Johnson, one of the bill's sponsors. Read the full article here
Incumbent banks dominate mobile banking in Germany🇩🇪. Check out the key German mobile banking download stats as of August 21st 2023. Link here
---
FINTECH NEWS
Fintech firm NALA launches payments from UK and EU to Nigeria. The announcement comes after a series of aggressive moves on behalf of the company, including a push to deepen local partnerships and acquire licenses across the continent.
Struggling BNPL provider Zip tipped to abandon US. Zip's market value is $296m and its share price closed down more than 4 per cent on Tuesday. Read more
Bolt's Breslow seeks to raise the next "Founders Fund." Breslow seeks to raise $40 million for the fund that plans to "take advantage of market conditions" to invest across enterprise software, climate, fintech commerce, and crypto, according to sources and an offering document seen by Axios.
Europe turns pink: Klarna announces huge growth in key European markets, boasts more than 100 million European customers and over 470,000 traders. Furthermore, the company has revamped the board of its Australian operationfor the second time in less than a year.
SumUp switches on Apple's Tap to Pay. Using Tap to Pay on iPhone, SumUpmerchants can now seamlessly and securely accept all forms of contactless payments, using only an iPhone and the free SumUp iOS app, with no additional hardware needed.
TreviPay adds support for B2B cross-currency sales. The network released a new capability to support cross-currency sales between businesses, showcasing its commitment in orchestrating choice, convenience and efficiency in B2B payments to merchants around the world.
---
DIGITAL BANKING NEWS
Colendi gains approval to launch Turkey's first digital bank. Colendi plans to leverage its proprietary technology alongside the country's banking infrastructure and regulatory framework to deliver a wide range of services.
Moneysoft turns on CDR data tap. Moneysoft has announced its platform is now capable of ingesting data in real-time. This will allow users to have access to live 'Open Banking' data, including clients' bank transactions, made accessible via a secure API.
Australian digital only bank Up says the 'days of monthly bank fees are over' after offering customers the chance to pay for their services by subscription. The subscription product, labelled Up High, has been met with resistance on social media, but Up claims it is the future of banking model.
JP Morgan offers merchants Tap to Pay on iPhone to its US merchant clients.The deal will make the technology available to its vast network of clients - including SMEs - over the next year. Read more
Neobank Ualá introduced a Savings Account in Argentine pesos (ARS) to its financial ecosystem. Ualá came out to offer a bank savings account and will seek to attract the attention of new users by returning up to 5% of all purchases.
---
BLOCKCHAIN
Binance Pay goes live in Brazil, enabling local merchants to offer a new alternative for payment that may attract new customers, increase processing speed, and reduce costs. Read more
---
PARTNERSHIPS
EchoPay and Token.io to bring A2A payments to wholesale merchants. Underpinned by Token.io's best-in-class connectivity for A2A payments, EchoPay enables businesses to accept A2A payments at point of sale, providing an additional low-cost payment option with instant settlement and enhanced security.
Lightyear launches UK business investment accounts with access to BlackRock's money market funds. The partnership with BlackRock has been established to make its money market funds available to Lightyear's business customers. These funds are a type of mutual fund that invests in cash, cash equivalents and short-term debt securities.
---
M&As
Oanda acquires Coinpass. The acquisition will complement OANDA's existing strengths in offering a wide range of CFD instruments on an award-winning trading platform. Read more
Zopa Bank buys loan portfolio from investor in legacy P2P platform. The acquisition was mentioned in Zopa Group's annual results and the purchase price was £38 million.
---
#DONEDEAL
Ramp announces $300 million in new funding to accelerate expansion, hiring, and product roadmap. The company is committed to providing investors with an outstanding long-term return, while remaining uninterested in the short-term fluctuations of the overall market.
Brazilian Neobank Nomad receives US$61M investment to expand its customer base. The firm is competing with the likes of Wise, Revolut and C6 Bank to offer accounts in dollars and other currencies. Read more
Crypto lender Maple Finance raises $5M to enter Asia amid regulatory clarity. Maple started as a credit marketplace connecting institutional lenders and borrowers, but it has recently rolled out its own direct lending business.
Ex-Monzo duo launch Sync Savings to fix UK's broken cash savings market.Sync co-founders Joss Tasker and Alex Fox have raised a pre-Seed round from angels including Charles Delingpole and Mark Ransford. The size of the round is not being disclosed.
The European Investment Fund (EIF) and Lithuania's SME Finance have signed a guarantee agreement under the InvestEU programme to facilitate more than €40 million in new financing in the form of loans, leases and factoring for micro and small enterprises and small mid-caps in the Baltics, Finland and the Netherlands.
Kenya's Fintech Firms raise USD 280M in First-Half of 2023. Equity funding raised by African fintechs in the first half of the year fell 40 per cent from last year. But debt funding was up over 80 per cent. Read more
---
Want your message in front of 100.000+ fintech fanatics, founders, investors, and operators?