Daily News
British digital bank Starling is planning a move into Asia-Pacific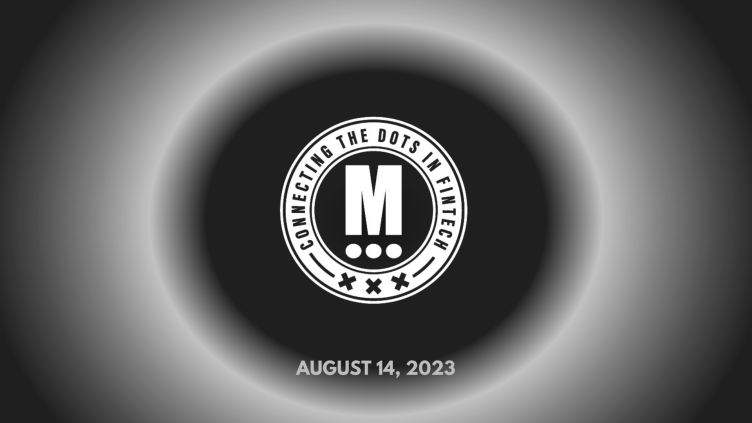 Good morning FinTech Fanatic,
British digital bank Starling is planning its first expansion outside of Europe, targeting a move into Asia-Pacific, CNBC has learned.
The Goldman Sachs backed digital bank is in talks with an Asian bank about launching its Engine banking-as-a-service platform into a country in Asia, according to chief commercial officer Nick Drewett.
Starling declined to identify the country or Asian bank, given the confidentiality of the arrangement.
Co-founded by Anne Boden in 2015, Starling was valued at £2.5 billion ($3.4 billion) in a funding round in April last year. Goldman Sachs invested £50m in Starling Bank back in April 2021.
Earlier this year Anne Boden announced to step down as CEO by June 30, to avoid a potential conflict of interest. She remains a significant shareholder with a 4% stake.
Revolut Says Latin America is Key Region for Growth
Some news from another UK-based neobank, as Revolut declared Latin America as a key region for its growth going forward.
Revolut launched operations in Brazil, the largest country in Latin America, this past May. However, Revolut did not further discuss any ongoing or proposed banking license applications, according to Crowdfund Insider.
The FinTech market in Latin America is growing rapidly, driven by increasing demand for online banking solutions, favourable demographics, and an underserved population.
It partly explains the success of key players in the Latin American FinTech market, such as Nubank and Mercado Libre or the rapid traction of a payment solution as PIX.
This certainly won't be the last we hear about Revolut's journey through LatAm, and I'll stay on top of it.
I wish you the best week ahead and please follow me to the other FinTech news.
---
POST OF THE DAY
A lot is written about Save Now, Buy Later (SNBL) lately. But what is SNBL, and why is it causing such a stir across consumers, retailers, and FinTechs alike? Let's delve into this concept:
---
Digital transformation of financial services and moving from Open Banking to Open Data: In this report from the IIF and Deloitte we look at the impact of data policies and the importance of broadening the scope from Open Banking to Open Data, not just Open Finance. Download full report by clicking on this link
Monitoring the level of financial literacy in the EU. Results of this survey show that 18% of EU citizens display a high level of financial literacy, 64% a medium level, and the remaining 18% a low level. There are, however, wide differences across Member States. Click here to access the complete survey results.
With embedded finance such as BNPL on the rise, are banks at risk of losing out? BNPL adoption is strong. More than half of European consumers have already tried BNPL. Kearney puts a spotlight on what banks can do to compete in this space. Read the full piece here
---
INSIGHTS
Interest Rates on Loans Hit 790% in LatAm's Big Fintech Shakeout. Investors flooded Latin America's startups with cash. Now the herd is thinning with the strongest riding out the turmoil. Amidst these economic challenges, Nu Holdingsthrives. 85M+ customers make it a major LatAm financial player. Read the complete article here
Crypto's Next Craze? Orbs That Scan Your Eyeballs. Sam Altman, OpenAI's chief executive, has started Worldcoin, a cryptocurrency project that aims to scan billions of human irises. Read here the WSJ comprehensive report.
How can telcos ensure regulatory compliance across multiple AML and KYC jurisdictions? Besides the technical challenges they face protecting their customers from digital risks, telcos also have a big job on their hands when it comes to maintaining regulatory compliance. Read full article
What is The Key Difference between European Challenger Banks and corporate-backed Bank Strategies? Read "Navigating the Evolution of European Digital Banking Strategies" complete C-Innovation source article for a full comparison.
Why the Indonesian credit card market is poised for growth. In a country Indonesia's size – 273.8 million people – even a niche credit card market is worth pursuing. Credit cards can offer much larger credit limits than BNPL, as well as many rewards. Access the full research through this link
79% of Indonesian Financial Institutions Believe in Data-Driven Decision-Making. To delve deeper into the adoption and challenges of advanced analytics in the Asia Pacific region, FICO commissioned Forrester Consulting to conduct the "Current State of Advanced Analytics Adoption" research. Check out results here
Diving into the Climate Fintech Landscape. For three years, Fidelity Intl. Strategic Ventures has tracked and studied the expanding B2B sector, especially for asset managers and financial institutions. Read more in Marine Augé's article.
---
FINTECH NEWS
India to add AI-powered conversational payments to UPI. The offering will be made available in both smartphone and feature phone-based UPI channels, initially in Hindi and English. In an effort to broaden financial inclusion, the RBI is also working on offline payments in UPI. Read more
Nigerian Exchange preps dollar settlement platform for FinTechs. Capital markets divisional head Jude Chiemeka explains that although public markets are viable options for raising capital, fintechs have opted for private raises because of regulatory rules on disclosure and stricter governance requirements.
Simpl introduces AI-powered Checkout Suite. The company aims to achieve this objective by associating with ecosystem partners, as well as by including solutions like Pay After Delivery and Return-to-Origin (RTO) intelligence.
Wefox, Klarna and N26 among lowest-ranked for employee CEO approval at Europe's most valuable FinTechs. This is how employees rank the top boss at European fintech unicorns, according to hundreds of employee Glassdoor reviews. Check out the full list here
---
DIGITAL BANKING NEWS
Leaked Screenshots Reveal Brazil's Innovative Subscription Management Solution within Upcoming April 2024 Open Banking VRP. By now, you're likely familiar with the concept of open banking. This idea enables banks and fintechs to exchange data and payment requests. One intriguing feature is VRP (Variable Recurring Payments). Read more
ANZ to implement mule account detection tech. An extension of the bank's behavioral biometrics technology, the new tool uses AI and machine learning to sniff out potential money mules and suspect accounts.
UK government moves towards offering open banking payments for public services. The site currently offers Apple Pay and Google Pay for central government digital services, but will be extending mobile wallet payments to local authority services for charges such as the Clean Air Zone.
Barclays says tech companies should be liable for scams on their platforms. The call for action comes as Barclays data reveal that four in every five scams it encounters originate on tech platforms, including social media, online marketplaces, and dating apps.
---
BLOCKCHAIN
U.S. judge sends FTX's Sam Bankman-Fried to jail over witness tampering. Bankman-Fried was remanded to custody directly from a court hearing in New York and sent to Brooklyn's Metropolitan Detention Center, Bureau of Prisons records show.
Bank of England recruits academics to advise on digital pound design. Design phase aims to create a robust conceptual architecture, collaborate with private sector for experimentation, and enhance digital currency expertise for both the Bank and private sector.
Worldcoin just officially launched. Here's why it's already being investigated. Last year investigative reporter Eileen Guo, with freelancer Adi Renaldi, dug into the company and found that Worldcoin's operations were far from living up to its lofty goals and that it was collecting sensitive biometric data from many vulnerable people in exchange for cash. Read more
Two-thirds of UK crypto firms skip vital 'know your business' checks. A recent study has revealed that two-thirds of crypto firms in the UK are failing to verify the credentials of the financial firms they conduct business with. Read more
SoFi says 'no assurance' of meeting Federal Reserve crypto standard. The firm has grown increasingly cautious of the US Security and Exchange Commission's scrutiny over digital assets. The company went so far as to mention the possibility of being "forced to cease trading in certain types of assets."
---
PARTNERSHIPS
Fiado, a Mexican financial services company, and Pomelo unveiled a new credit card aimed at improving financial experiences for Latino migrants in the US. Fiado's primary goal is to enhance the financial lives of these migrants and take care of their families in Mexico. The new card is designed to simplify and economize financial transactions for these migrants.
Bangladesh Bank selects Fime for launch of domestic card scheme. During a six-year partnership, Fime's consultants will first support the Bangladesh Bank in defining its payment strategy to improve financial inclusion, sovereignty, and security.
---
M&As
Unicard acquires Ecebs digital ticketing business from Visa, in a market transaction that will enable Unicard to offer a more comprehensive range of solutions in the UK, and abroad. The move sees Unicard add contactless EMV to its extensive solutions portfolio.
---
Indian FinTech start-up Credgenics secures $50m Series B funding. This funding not only accelerates the company's growth but also enables them to make a meaningful impact on the economic landscape of countries, unlocking new opportunities for financial well-being.
Nigel Farage can bank with us, boss of London FinTech Pockit says as it unveils $10 million raise. Virraj Jatania, the CEO of Pockit, which serves customers left behind by mainstream banks, said: "Whilst I personally may not agree with his views, Nigel Farage would be allowed a current account with Pockit and he could open one in only a few minutes."
---