Daily News
Brazilian bank Itau to sell Argentine business to Banco Macro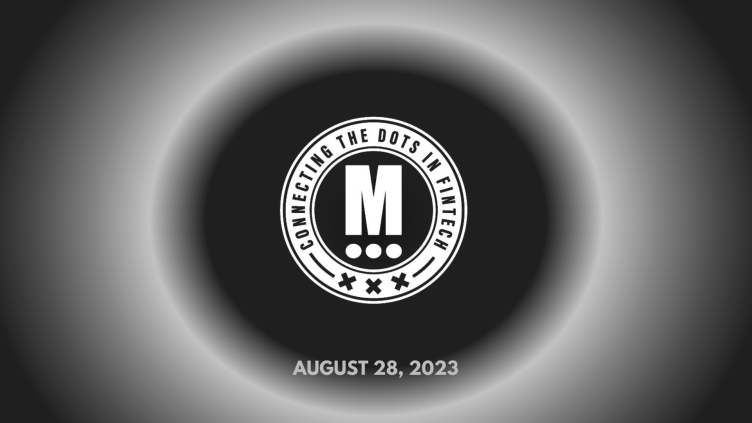 Happy Monday FinTech Fanatic,
Brazilian bank Itau Unibanco has signed a binding agreement to sell its business in Argentina to Banco Macro for about 250 million reais ($51.47 million).
The Brazilian bank had said in June it was in preliminary talks with Macro for the sale of its Argentine operations, a move that comes as the neighboring country grapples with a severe economic crisis.
Itau, Latin America's largest bank, said in a securities filing it expects the sale to have a non-recurring negative impact of 1.2 billion reais on its results, which will be recognized once the deal is completed.
Paytm shareholder Antfin to sell 3.6% stake
Paytm shareholder Antfin is likely to sell a 3.6% stake in the Indian payments firm through a block deal on Friday as it further reduces its stake in the company.
The deal would be valued at a total of $234 million.
Earlier this month, Paytm said Chief Executive Vijay Shekhar Sharma would buy a 10.3% stake held by Antfin in the company he founded. A deal that made him its single largest shareholder.
Antfin is the Netherlands-based arm of Chinese FinTech giant Ant Financial.
Starbucks is experimenting with 'scanless checkout'
Last but not least a remarkable initiative in the US, as Starbucks announced it will test a new way for customers to pay for their favorite beverages — without even having to pull out their phone.
The company confirmed an internal test of "scanless pay," a new contactless checkout method that would leverage a Starbucks app's user's current geolocation to identify them in the drive-through lane so they wouldn't have to pull out their phone to pay.
I wish you the best week ahead and please find the other FinTech news listed below.
---
POST OF THE DAY
The European payments market represents $380B today.
---
#FINTECHREPORT
The Future of Fintech in the Middle East 2023. This report features insights and contributions from influential leaders in the Middle Eastern financial and fintech scene. Get the full report here
ARTICLE
Wisr's largest shareholder a lucky seller. Throughout the year, Wisr's largest shareholder Adcock Private Equity, has been a steady seller, often at prices double the 3¢ the stock fetches today. Read the complete article here
INSIGHTS
Lessons from Latin America's drive to enhance financial and digital inclusion. This article outlines how digital financial products have improved financial inclusion in Latin America and the lessons that can be applied globally. Read on
BaaS, compliance, and the path forward for community banks. Traditionally, banks design their risk, governance, and compliance processes across three lines of defense. Read the complete source article on this topic by Alex Johnson and Cable to learn more
Why Nubank's stellar 2023 performance heralds optimism for Monzo et al. For Europe's neobanks, especially those like Monzo and Starling, Nubank's performance serves as a highly encouraging sign as they prepare to make their public debuts in the next year or two. Read full article
Swiss regulator reviewed money laundering risk at 30 banks. FINMA, conducted a review of money laundering risk at 30 banks during the spring. The analysis, published on Thursday, was prompted by identified deficiencies in the anti-money laundering measures in place
How does the perfect bank look like in various countries? This article by Dan Atanasiu presents hypothetical bullet points outlining the attributes of the ideal bank for individuals in each of the mentioned countries. Link here
Apple Pay keeps growing, but can't catch Visa or Paypal. New research says that Apple Pay is only the fifth most popular payment platform in the US, despite previous claims that it was beating MasterCard. Read the complete source article for more stats and figures.
---
FINTECH NEWS
Affirm shares rocket 28% after better-than-expected results and strong guidance. The company reported gross merchandise volume, or GMV, of $5.5 billion, an increase of 25% year over year, and higher than the $5.3 billion expected by analysts, according to StreetAccount. Read more
Brazilian Finansystech is extending its horizons beyond its home borders.Their first expansion step has been to establish an office in Santiago, Chile,aiming to facilitate business transactions throughout Latin America with hopes of entering the US market by early 2024.
---
DIGITAL BANKING NEWS
Falabella Financiero has revealed plans to integrate features of its digital wallet, Fpay, into the Banco Falabella app in both Chile and Peru. This move aims to provide enhanced financial and payment solutions to their clientele enabling them to make contactless payments through the Banco app.
State Bank of Vietnam (SBV) has officially joined the Regional Payment Connectivity (RPC) initiative. This was established to strengthen and enhance collaboration on payment connectivity through the development of faster, cheaper, more transparent, and more inclusive cross-border payments.
LHV Bank completes business transfer and strengthens its BaaS offering.UK's newest bank, LHV, completes business transfer from Estonian affiliate AS LHV Pank's UK branch, following banking license approval.
UK challenger banks bemoan regulator foot-dragging on model approval. Three of the UK's oldest challenger banks are growing increasingly concerned over delays to regulatory approvals that could save them hundreds of millions of pounds.
---
BLOCKCHAIN
Treasury aims to snag tax cheats with crypto broker proposal. US-based cryptocurrency exchanges such as Coinbase Global Inc. and Kraken would have to report detailed information on their clients' transactions to the IRS starting in 2026 under a new Treasury proposal. Read more
Why PayPal's stablecoin is likely to succeed where Facebook's Libra failed. The transformation since Facebook's Libra project has been significant. Stablecoins were relatively unfamiliar then, but now, after time for adjustment, the administration, Congress, and the Federal Reserve have gained a better understanding of them and their regulation.
---
PARTNERSHIPS
TraderPal LLC has formed a strategic partnership with Vector Capital Corredores de Bolsa, and Voultech. This unique alliance aims to extend TraderPal's reach to more Latin American countries and globally, making investments accessible to an even broader audience.
Ukheshe and Diamond Trust Bank Partner for East African Banking-as-a-Service Platform. This partnership is expected to set a precedent for Ukheshe's market expansion ambitions and promote financial inclusion through innovative digital banking services.
Independent Reserve and Bitcoin.com.au cryptocurrency exchanges to integrate with PayPal. The integration is expected to improve customer experience and engagement by offering greater choice and increasing convenience and flexibility for customers.
GoCardless and Xero renew partnership to help small businesses navigate tough economic times. For GoCardless this agreement also represents a doubling down in the accountancy space, a key sector for the fintech as it executes on its ambitious growth plans.
Linklaters and Revolut join forces in new mentoring scheme to promote equal access to opportunities within the legal profession. Read more
Griffin partners with Veriff to offer out-of-the-box ID&V to BaaS customers. This integration enables fintechs to perform swift ID&V checks, automate document reviews, ease onboarding, and enhance user experience.
Guavapay and Yapily join forces to provide a seamless top-up experience through open banking. This integration eliminates the need for traditional, time-consuming methods of fund transfers, such as manual input of account details.
Mastercard and Zanzibar e-Government agency partner to accelerate digital transformation across the islands. Under the three-year collaboration, Mastercard will provide technical assistance and expertise to support the Zanzibar government's efforts.
Sergel offers payment of debt by installments with Trustly. The partnership enables Sergel to offer a reliable way for its users to manage their regular payments and keep pace with installment plans, thereby avoiding defaults and further indebtedness.
---
#DONEDEAL
LemFi raises $33 million in Series A funding to simplify remittance payments for immigrants globally. The company recently launched US operations. Read more
Fintech startup Momnt raises $15M to expand lending platform. The platform allows businesses to provide "instant financing" to consumers that can only be used with that merchant, making it different from a bank loan or a credit card.
Pi-xcels secures $1.7M in funding for interactive e-receipt technology. The fresh funds will fuel global business development initiatives, particularly expanding Pi-xcels' footprint in Europe and cementing key projects in Japan and Southeast Asia.
Citi invests in Peruvian FX fintech Rextie. This investment marks Latin America's first FX fintech to secure funding from one of the world's largest banks. This will give Rextie clients automation, real-time payments, greater liquidity, and highly competitive rates.
---
MOVERS & SHAKERS
Jacky Ang to Take Over as Global COO of Bank of Singapore. In his new role, Ang will support the CEO in the strategic steering of the bank and oversee the execution of its key strategic initiatives.
---
Want your message in front of 100.000+ fintech fanatics, founders, investors, and operators?