Daily News
Binance files for protective order against SEC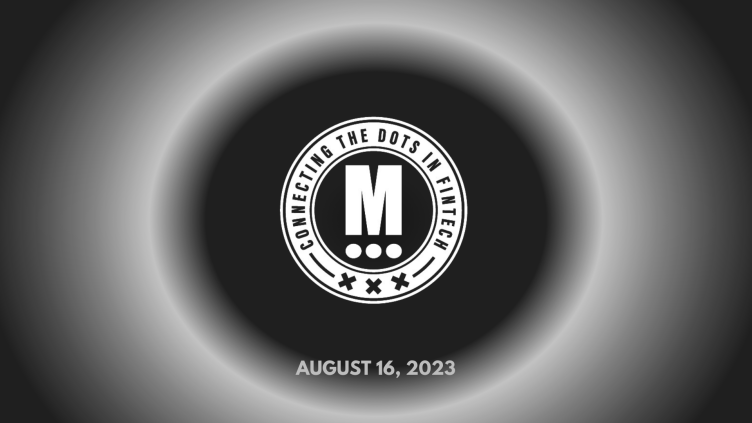 Happy Wednesday FinTech Fanatic,
Today we mainly have crypto-related news within this intro, as there's a new development in the ongoing battle between Binance and the US Securities and Exchange Commission (SEC).
The world's largest crypto exchange filed for a protective court order against the SEC, saying the regulator's requests for information were "over broad" and "unduly burdensome".
The protective order is seeking to drop four depositions against Binance employees as well as drop the depositions against its Chief Executive and Chief Financial Officer, whose names were not specified.
Last June, U.S. regulators sued Binance and CEO Changpeng Zhao for allegedly operating a "web of deception," listing a total of 13 charges.
Singapore to agree stablecoin crypto regulation
More than a week after PayPal became the first major U.S. financial company to launch its own U.S. dollar-backed stablecoin, Singapore announced it agreed on stablecoin crypto regulation.
The Monetary Authority of Singapore's (MAS) introducing a new regulatory framework for stablecoins intents to boost the stability of the nation's certified stablecoins, but at the same time it puts Singapore among the first jurisdictions globally to do so.
In June, the U.K. passed a law that gives regulators the ability to oversee stablecoins, though there are no concrete rules yet.
Hong Kong is meanwhile undergoing a public consultation on stablecoins and seeks to introduce regulation next year.
What are your thoughts on regulators establishing clear and transparent regulatory frameworks for stablecoins and digital assets? Feel free to share your vision in the comments below.
Thanks for reading this far and now onwards to the other FinTech news.
---
POST OF THE DAY
European RegTech investment outperforms general FinTech market in Q2 2023.
Check out the latest edition of my Regtech newsletter and sign up to receive more industry updates.
---
FinTech Egypt Releases the 3rd edition of Egypt's FinTech Landscape Report 2023 instrumented thoroughly by a combination of suitably designed surveys directed to more than 250 organizations from the FinTech ecosystem. Download the complete report here
Take a look at the latest FinTech Map from France🇫🇷. In an overview of French FinTechs, Thomas Yeddou has categorized them into six main sectors. Click hereto read the full article.
---
INSIGHTS
What is KYB, and how does it relate to KYC, fraud, and risk? Know Your Business (KYB), an extension of Know Your Customer (KYC) processes, focuses on verifying identity and assessing risk of business customers. Read the complete source article by Rohan Mehta to learn more about this subject.
AI is the most effective method for tackling money laundering threats, according to AML professionals. A research from Feedzai found that 46% of AML professionals are concerned about increasingly sophisticated money laundering techniques, including generative AI. Link here
Ranked: The best banks for customer service? Monzo and Starling steam ahead. The ranking cast a stark light on the performance of the UK's incumbent lenders who have lagged well behind their uppity fintech peers on innovation. Check out here
Indian Digital Payments Ecosystem🇮🇳. Considering the significant level of activity witnessed in this sector, The Digital Fifth unveils its comprehensive representation of The Digital Payment Ecosystem of India. Check out the full report
---
FINTECH NEWS
Marqeta introduces AI-powered Marqeta Docs AI for enhanced CX. With the prime aim to reduce time to value (TTV) for its patrons, the unveiling of Marqeta Docs AI is a significant move. This transformative tool allows customers to effortlessly sift through the Marqeta Docs site, providing them with quick solutions tailored to their individual use cases.
Fintech Fronted shuts up shop in the face of rising capital costs. After a series of repeated interest rate rises to combat soaring inflation, the firm has thrown in the towel. Read more
Vesttoo files for bankruptcy protection. The firm says the application for Chapter 11 bankruptcy will give it 'breathing room', to fight the suit and root out those responsible for the LoC fraud, which it blames principally on "external factors" including foreign banks and financial institutions.
Mastercard launches Strive India, which will bring together an existing body of philanthropic work and take it forward, aiming to enable 5,00,000 small businesses to succeed in the digital economy by 2025.
Ecommpay now offers local acquiring in the US, enabling UK and EU merchants the ability to expand into North America. Through this insurance offering, Ecommpay will cover all merchant expenses with only a small additional fee attached to each transaction.
Brex expands into group events while Mesh Payments moves into travel. Brexsaid its new feature gives admins a way to not only manage travel needs but also to monitor events. Meanwhile, Mesh Payments announced that it is entering the travel expense space. Link here
Just Eat Pay now includes the option to have virtual Just Eat Pay cards that are issued immediately and can be stored on the user's phone. Employees will be able to access their virtual card details through the JET Pay hub, add it to their digital wallets and pay seamlessly in-store.
---
DIGITAL BANKING NEWS
Bank of England payment system hit by RTGS outage. Both the Real Time Gross Settlement (RTGS) service and CHAPS (Clearing House Automated Payment System), systems were affected by a "technical issue", according to a statement from the bank. The issue was resolved by the end of the working day, with all CHAPS payments submitted "settling normally".
FCA launches 'debanking' inquiry to see whether MPs and other 'politically exposed persons' (PEPs) have been impacted by 'debanking'. The move follows the scandal surrounding the closure of Nigel Farage's bank accounts.
PayShap launches at Capitec and Discovery Bank. The system has seen rapid uptake since its launch, exceeding the one-million transaction milestone within six months; and offers clients a seamless and affordable way of making immediate payments.
ZilBank arrives in Bahrain. This strategic move enhances Bahrain's standing as a burgeoning fintech hub in the Middle East, setting the stage for continued growth and innovation within the region's fintech sector. Read more
---
PARTNERSHIPS
Deko and Aero Commerce to provide checkout finance for merchants. Among the checkout finance capabilities available through this partnership, Aero has directly integrated Deko's Newpay product, a digital credit account, that improves conversion rates and encourages repeat spending.
Paymentology and Mastercard join forces to foster financial inclusions in Northern Central America. The companies will work closely with partner financial institutions, fintech companies and telcos to encourage and enable them to offer accessible financial tools and solutions to unbanked and underbankedindividuals and SME owners.
---
M&As
Co-operative Bank picks up Sainsbury's mortgage book. For the Co-op Bank, the acquisition could mark a potential turning of the tides as it reportedly considers a sale. The bank has reportedly been looking for possible acquisitions for more than a year in an effort to consolidate mid-sized banks.
---
InsurTech SureIn seals €4 million seed round. The firm will use the funding primarily to expand its team in technical areas to build out the platform, improve product automation and increase operational efficiency. Read more
Non-bank lender Metro Finance raises $67 million aimed at 'turbocharging' the company's growth ambitions, with proceeds going towards strengthening the balance sheet, bolstering growth of its novated lease and consumer lending businesses, and potential acquisitions.
---
MOVERS & SHAKERS
Barclays appoints Lee Counselman as a managing director in Technology Investment Banking. Mr. Counselman will focus on strategic M&A and Equity work within the Software Banking team and will be based in Boston. He joins Barclays early next year.
Discover Financial CEO Roger Hochschild steps down. The company, whose shares fell 5.5% in extended trading, also named board member John Owen as interim CEO and president, effective immediately. Read more