Daily News
Are pension products the next big thing for European Challenger banks?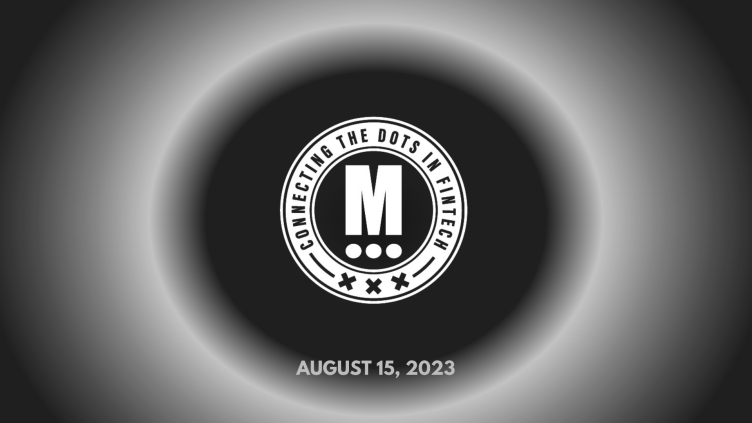 Good morning!
I'd like to start with a shoutout to my good friends from Paris who launched Swan's Open Source Sponsorship Program. This initiative will see them sponsoring five open-source projects each month. Learn more about Swan's commitment to sponsoring open source projects, and how you could be one of them here
On to the news:
In Africa, MTN Group on Monday said it had signed an initial agreement with global payments giant Mastercard to sell a minority stake in its fintech arm.
MTN had been trying to unlock value in its financial technology and payments arm amid crippling power cuts that have forced it to set aside extensive capital for backup power systems.
The country's second largest telecommunications company said it had signed a memorandum of understanding with Mastercard for a minority investment in its FinTech arm, valuing it at around US$5.2-billion dollars, almost 40% of MTN's total market value.
In Europe there is not a day without some Digital Banking News. Yesterday Revolut and Starling broke the news, and today it's the third UK neobank powerhouse with a big update as Monzo plots a move into retirement savings.
Monzo currently offers cash savings accounts but has long been rumoured to be building out a fuller suite of wealth products as part of its profitability push.
What do you think? Are pension products the next big thing for European Challenger banks?
---
"The Advance of Fintech in Vietnam (2023)" report will provide with valuable insights into Vietnam's fintech landscape, gathered from experts in finance, investment, law, and market research. Download here
Small Payments, Big Opportunity by Swift. The research aims to comprehend key aspects of low-value cross-border payments, uncovering factors that define positive and negative experiences. Check out the full report
---
INSIGHTS
In the first quarter of 2023, the revenue of Electronic Money Institutions (EPĮ) and Payment Institutions (MĮ) in Lithuania🇱🇹 increased by 29% to 107 million EUR, while payment transactions grew by 24% to 108 billion EUR. The numbers exclude metrics from Revolut Payments UAB, which joined the banking sector.
PSPs Expanding To Banking: Is it worth it? It is crucial for payment providers to strategize meticulously when considering a move into banking. Flagship Advisory Partners analyze the banking offerings of select PSPs across Europe and the U.S. in this comprehensive report. Read on
Major Benefits of Open Banking Payments vs Card Payments. Jas Shah explains the complete End-to-end flow of a one-time merchant payment using Open Banking in the UK🇬🇧 in this interesting article. Learn more
---
PODCAST
The Paypers interviewed Peter De Caluwe, the CEO of Thunes, on the company's rapid growth, Series C funding, Visa partnership, future of payments, including digital wallets, crypto, CBDCs, and Thunes' unique company culture. Access the full podcast by following this link
---
FINTECH NEWS
It's official: Better.com is going public. The company's proposal to combine with Aurora Acquisition Corp. via a SPAC has been approved by shareholders, the company confirmed last Friday.
New homebuying and investment platform Allbricks launches. The platform is offering an alternative and mortgage-free route for property investors which boasts 32% higher returns than traditional buy-to-lets.
---
DIGITAL BANKING NEWS
Australia's Bendigo Bank bans high-risk digital currency payments for 2.3M clients. Bendigo and Adelaide Bank have banned high-risk payments to digital asset exchanges for its 2.3 million customers to combat fraud. The Australian bank said the ban will protect its customers from investment scams.
IWallet to roll out real-time check deposits via FedNow. Merchants will get a real time notification from the iWallet app via gft], that the funds have been received by their bank. Read more
---
BLOCKCHAIN
FTX founder sent to jail after bail revoked. SBF is heading to jail after a judge revoked the former FTX boss's $150 million bail package over alleged witness tampering. Prosecutors asked the judge to revoke bail after Bankman-Fried shared private diary entries of his ex-girlfriend, Caroline Ellison, to the NYT.
MetaMask, Banxa Roll Out '1-Click' Crypto Buys With Apple Pay. The two firms are working together since February and today's news is an update to the integration. Users of crypto wallet MetaMask are now a step closer to a smoother experience when buying cryptocurrency. Read more
---
PARTNERSHIPS
Airtel Africa and Mastercard Launch Cross-Border Remittance Service in 14 African Markets. This service will provide customers with the convenience and access they need to reach their loved ones across the globe, promoting financial empowerment and contributing to the economic growth of the continent.
TSB and Fintech Scotland launch third annual Innovation Labs programme. The scheme aims to help boost the UK fintech sector, with between 10 to 20 successful companies developing their proposition under guidance from TSB business leaders and experts in its Edinburgh tech hub.
Coinbase goes live in Canada. Through its partnership with Peoples Trust Company, Coinbase is now providing access to Interac e-Transfers to 100% of its Canadian users, making it secure and simpler than ever to move money  in and out of your account.
---
MOVERS & SHAKERS
PayPal names Intuit exec Alex Chriss CEO. Chriss, currently EVP and general manager of Intuit's small business and self-employed group, takes on the PayPal job in September, when he will also join the board. Read more
CloudPay appoints Roland Folz from Solaris as CEO. In his new role as CEO, Folz will lead CloudPay into the next phase of profitable growth following the successful expansion of the company in recent years.